Bottle Service: Baron Samedi Spiced Rum
The spooky story behind this spiced rum's namesake makes it a worthwhile addition to your Halloween libations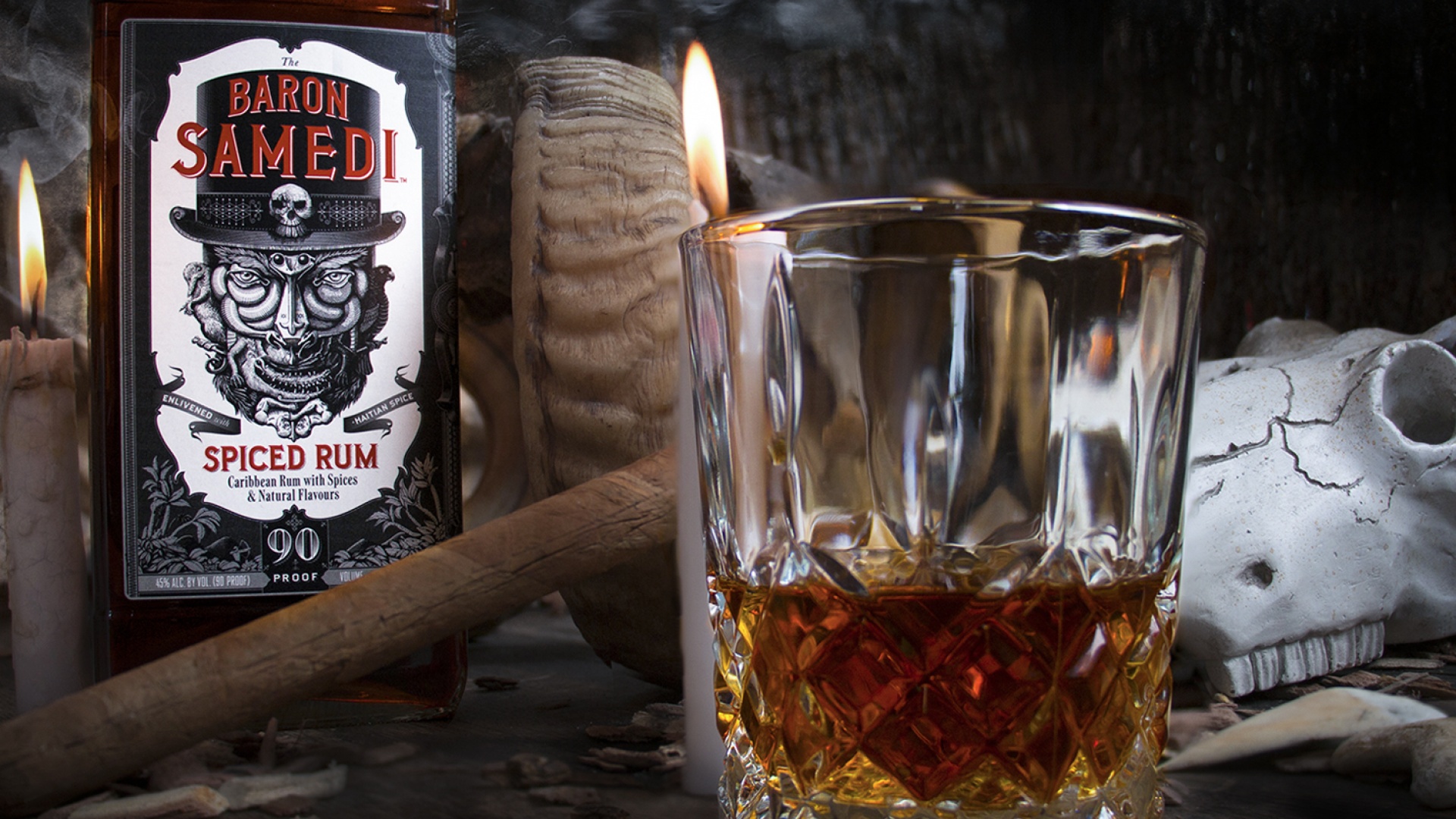 Halloween is the time to pull out your favourite spooky stories. One lesser-known legend is the Haitian tale of Baron Samedi – a spirit that escorts the dead to the underworld. 

The Baron Samedi is a little debaucherous, known for his generous use of profanities (and an off-brand type of humour that your grandmother definitely wouldn't approve of). Apparently he's rarely without a glass of rum in his hand, making him a fitting character to name a rum after. 
Baron Samedi Spiced Rum is a smooth, full-bodied spirit made from a blend of Caribbean and Jamaican pot-distilled rum. It pours deep amber and you'll feel heat upon first sip before its spicy flavours come through. Try it on the rocks, with a classic rum mixer (cola, ginger beer) or mixed into a more complex rum cocktail. And since it features notes of cocoa, cinnamon and clove, Baron Samedi is a great spirit to sip well into autumn after Halloween ends. 

$29.95 for 750ml, LCBO.