When Jacqueline Reid moved to Scotland for university, she was blown away by the country's craft gin offerings. Her father Martin would come to visit and the pair would spend their free time exploring the gin scene. "We would visit four or five gin micro-distilleries a day, and in the evening, we go to the gin bars," Martin Reid recalls. "Like the breweries in Toronto, every village has their own distillery and they make their own gin."
Martin was contemplating a career change out of finance, and he bounced ideas around with Jacqueline and his sons Calvin and Graham who were home beer brewers. They established Reid's Distillery in June 2017 and opened the doors at Logan and Lake Shore Boulevard in the summer of 2019.
To make their gin, the Reids start with Ontario wheat and brew a strong hop-free beer. The beer is then distilled into a wheat vodka before it's infused with botanicals to create gin. Adding to the company's family ties, their stills are affectionately named after family members – Matt, after Martin's father, and Maureen, after his mother.
Their flagship is a balanced sipper that works well in classic cocktails, while their newest creations highlight specific flavours – a citrus gin made from four zingy fruits and a spiced gin using ingredients like cardamom and cinnamon. "Most people think of gin as herbal or floral, but there's very little spiced gin on the market here," says Jacqueline Reid. "It's great in a Caesar."
Given Ontario's strict distillery regulations, the Reids are one of a small crowd. But Jacqueline Reid doesn't see them as competitors. Just after the Reids launched, they were approached by Willibald's, a craft distiller in southwestern Ontario, and the two are now collaborating on a special gin.
Ingredients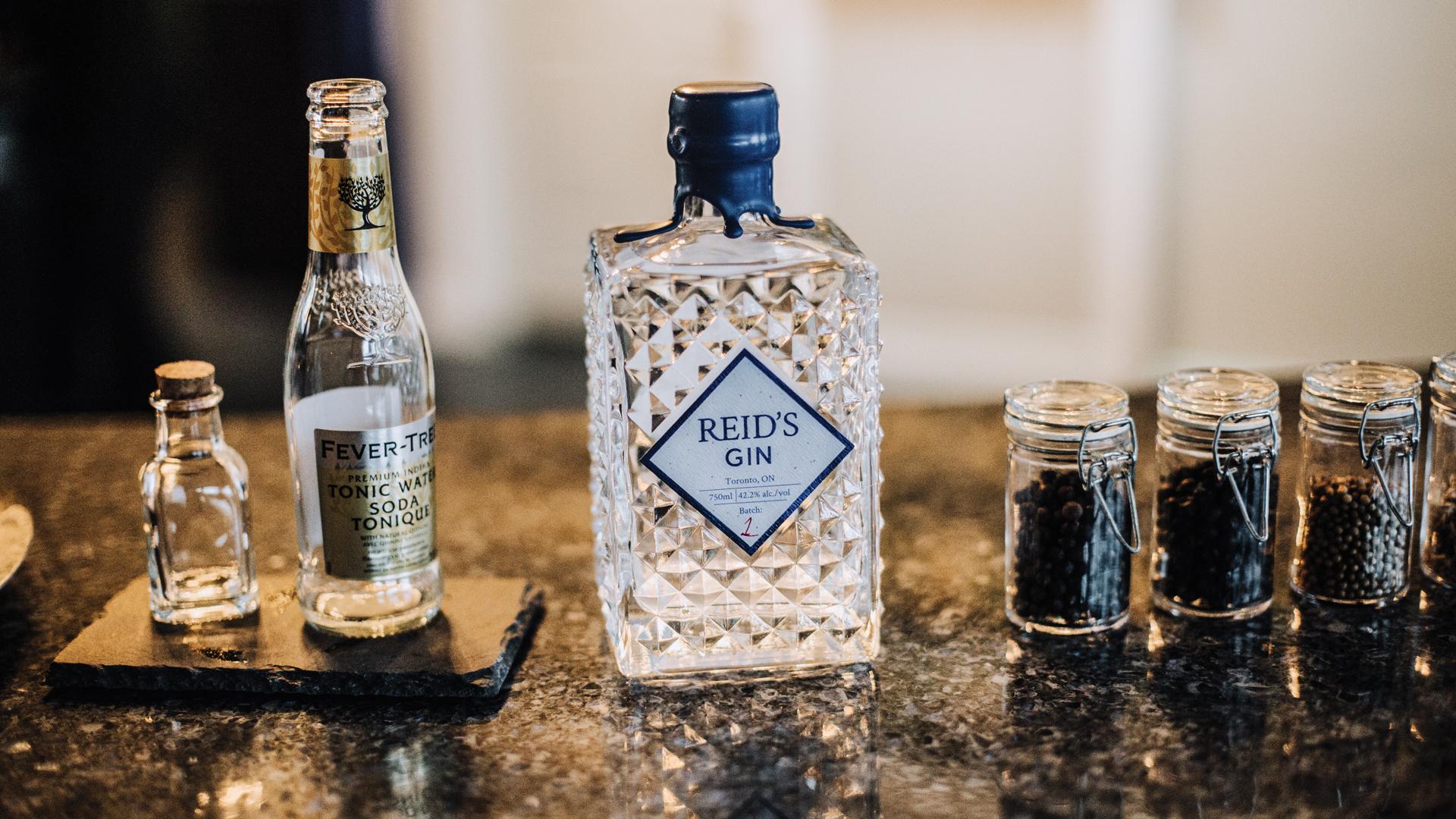 After extensive testing, the Reids settled on traditional botanicals with a Canadian spin. They source juniper from the Northwest Territories, coriander from Saskatchewan and sweetfern, a traditional Indigenous ingredient.
Events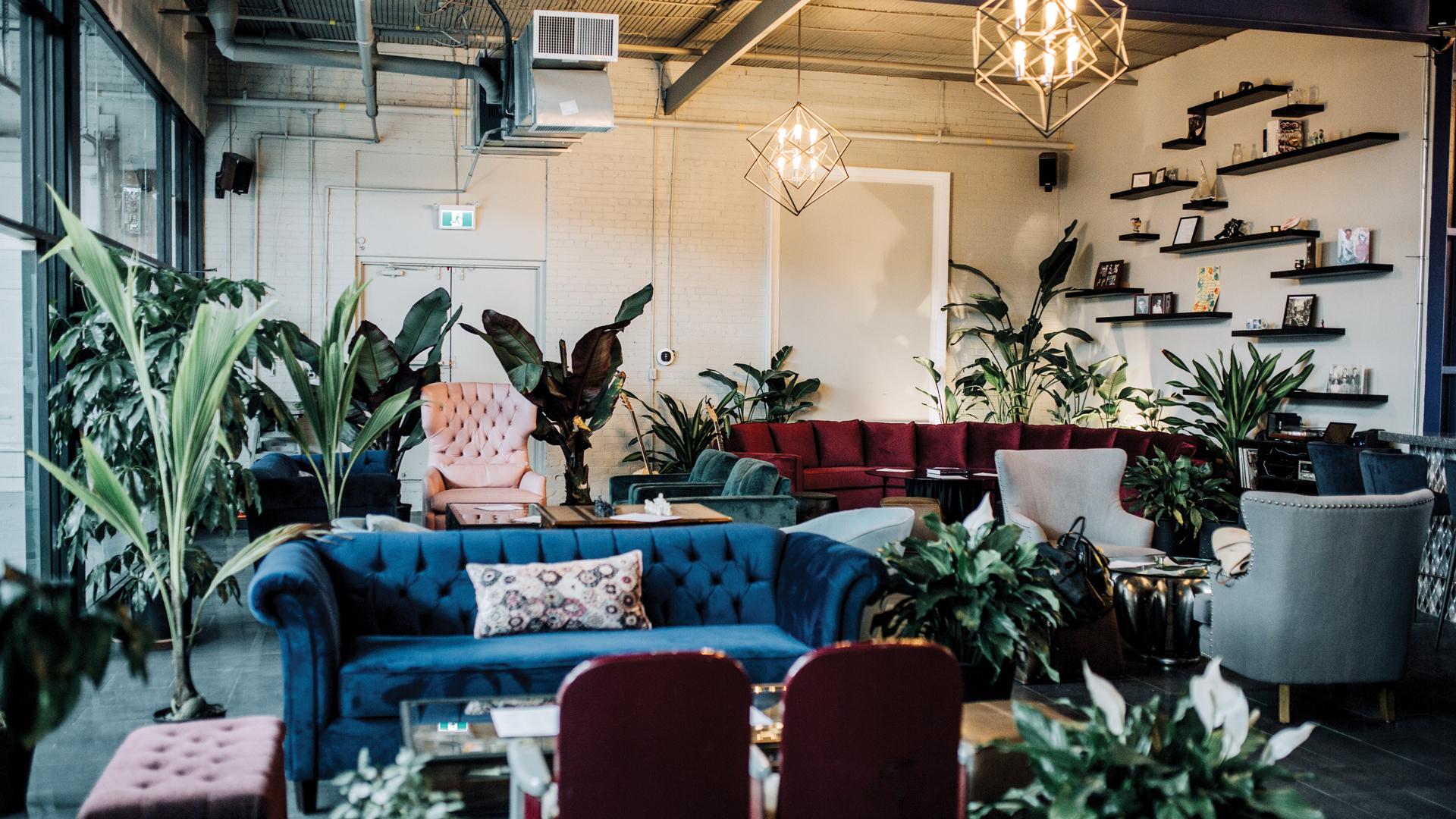 Their dream location ended up being twice as large as they needed, so after their bar and distilling equipment was installed, they transformed the remaining space into a stylish lounge. It's now used to host events.
Tours and classes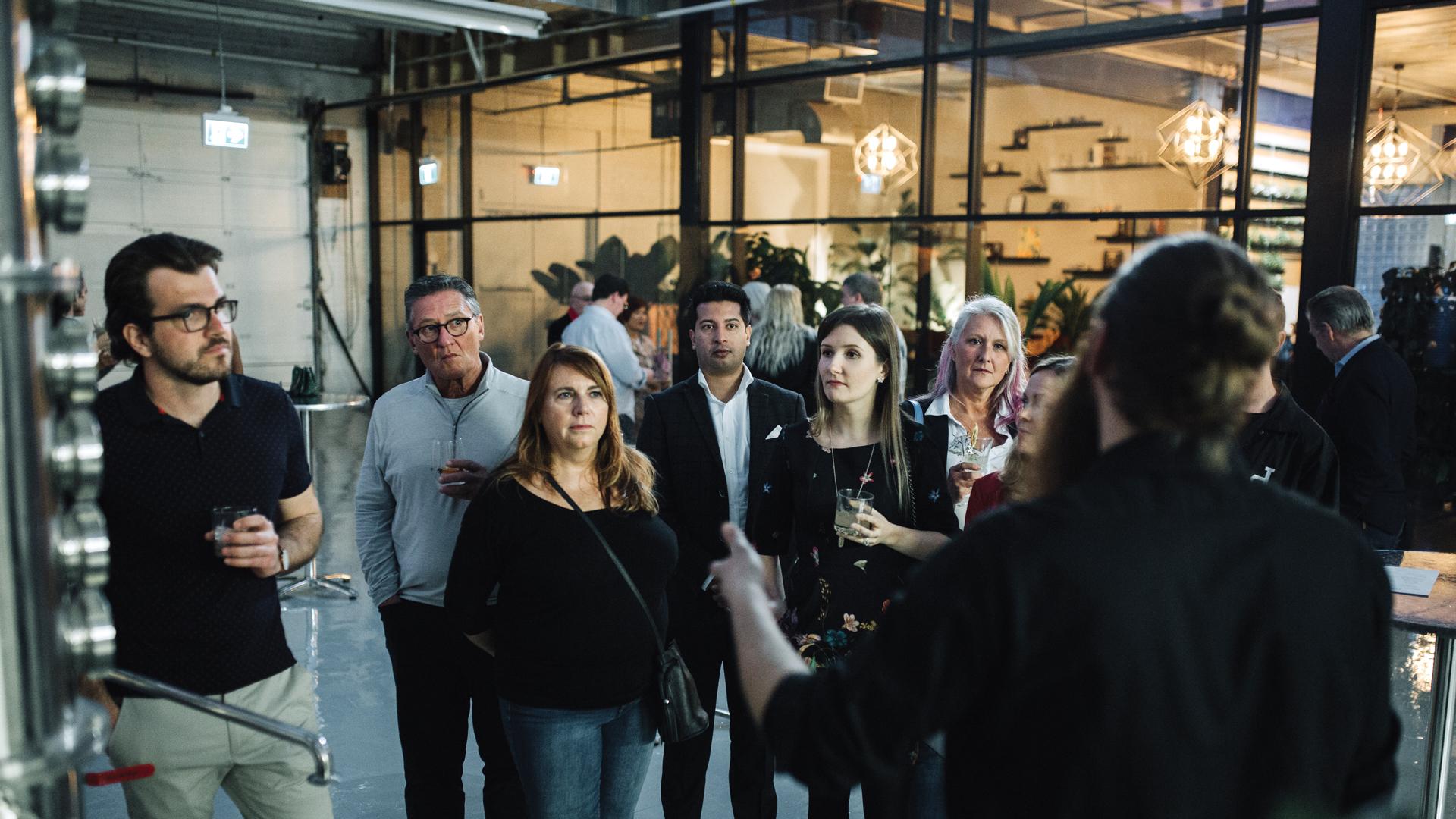 Reid's hosts regular tours and classes. Their signature tour brings guests behind the scenes into the distillery followed by a tasting, while their cocktail classes each tackle a different recipe or theme based on the season.