We don't need to tell you how desperately we all need some cheap eats right now. And we definitely don't need to tell you about rising grocery bills or the inflated menu prices at some of our favourite spots — we're all feeling the pinch. Many of the city's best restaurants come with sky-high price tags that we can't bear to look at right now, for fear the shock might land us in the hospital. But the beauty of Toronto is that it's home to an incredibly diverse array of culinary exploits, and that includes cheap eats.
There are deals to be had and cheap food to be found, if you know where to look. While the Ossington strip has become pricier in recent years, Kensington Market has retained its cheap and cheerful charm. Even boujie foods can sometimes be found on a budget with prix-fixe menus and buck-a-shuck oyster deals. 
We'll now be restricting our drinking at the city's best bars to certain hours of the day: happy hours. And if you can forgo the frills of fancy décor, well-dressed waitstaff and elaborate plating, there's an abundance of no-fuss joints serving delicious and cheap eats — just try not to look at the fluorescent lighting.
Here, we've rounded up our favourite places for cheap eats that you won't need to financially recover from. Not every item on the menu qualifies as a cheap eat, so use your judgment. Each of these spots has more than a few dinner options and will allow you to feast for two for less than $50 — pretty sweet in this economy. Eat, enjoy and order a second (or third) helping. We guarantee you won't go hungry.
19 restaurants serving cheap eats in Toronto
1. Juicy Dumpling
Multiple locations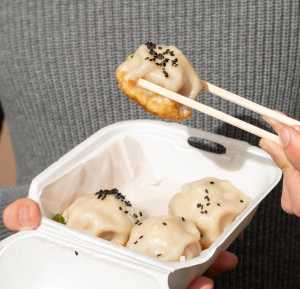 If you're looking to stuff your face sans sticker shock, there's no better place than Juicy Dumpling. The restaurant first put down roots inside Dragon City Mall in Chinatown — a potentially risky move in a neighbourhood packed with affordable spots to knock back dumplings. However, the popular fast-food joint, famous for its xiaolongbaos (soup dumplings) is the perfect intersect of delicious and discounted — so much so that they added a second midtown location.
Steamed soup dumplings will set you back $5, pan-fried green onion pancakes $9 and shrimp wonton soup $13. Warning: Juicy isn't an exaggeration. Grab a pile of napkins and don't wear anything that's dry-clean only.
2. Gus Tacos
Multiple locations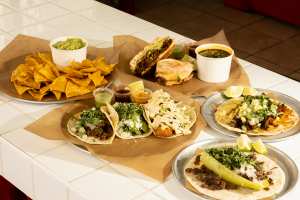 The quickest route to happiness might just be taking a bite out of a taco. Ergo, more tacos equal more happiness, right? At only $5 for two handheld homies, Gus Tacos makes your lunch money go further and is delicious, whether you get it from their Parkdale, Dupont, Kensington, Dovercourt, Scarborough or other locations. Opt for handmade tortillas stuffed with proteins like like carne asada, grilled fish or barbacoa, with a generous serving of cilantro and onion. Plus, orders come with lime wedges and mild to spicy salsa, so you can customize the tacos to your liking.
3. Rol San
388 Spadina Ave.
It's a popular late-night haunt, but Rol San in Chinatown isn't just an encore. Bring a crew and share a cross-section of their menu. Dim sum is part of the allure — dunk har gow and rice rolls in Rol San's hot chili sauce — with lots of small plates coming in under $10. And their generous plates (in the $20 range) will stretch your dollar further. Rol San's new location just opened up the street.
4. Mother's Dumplings
421 Spadina Ave.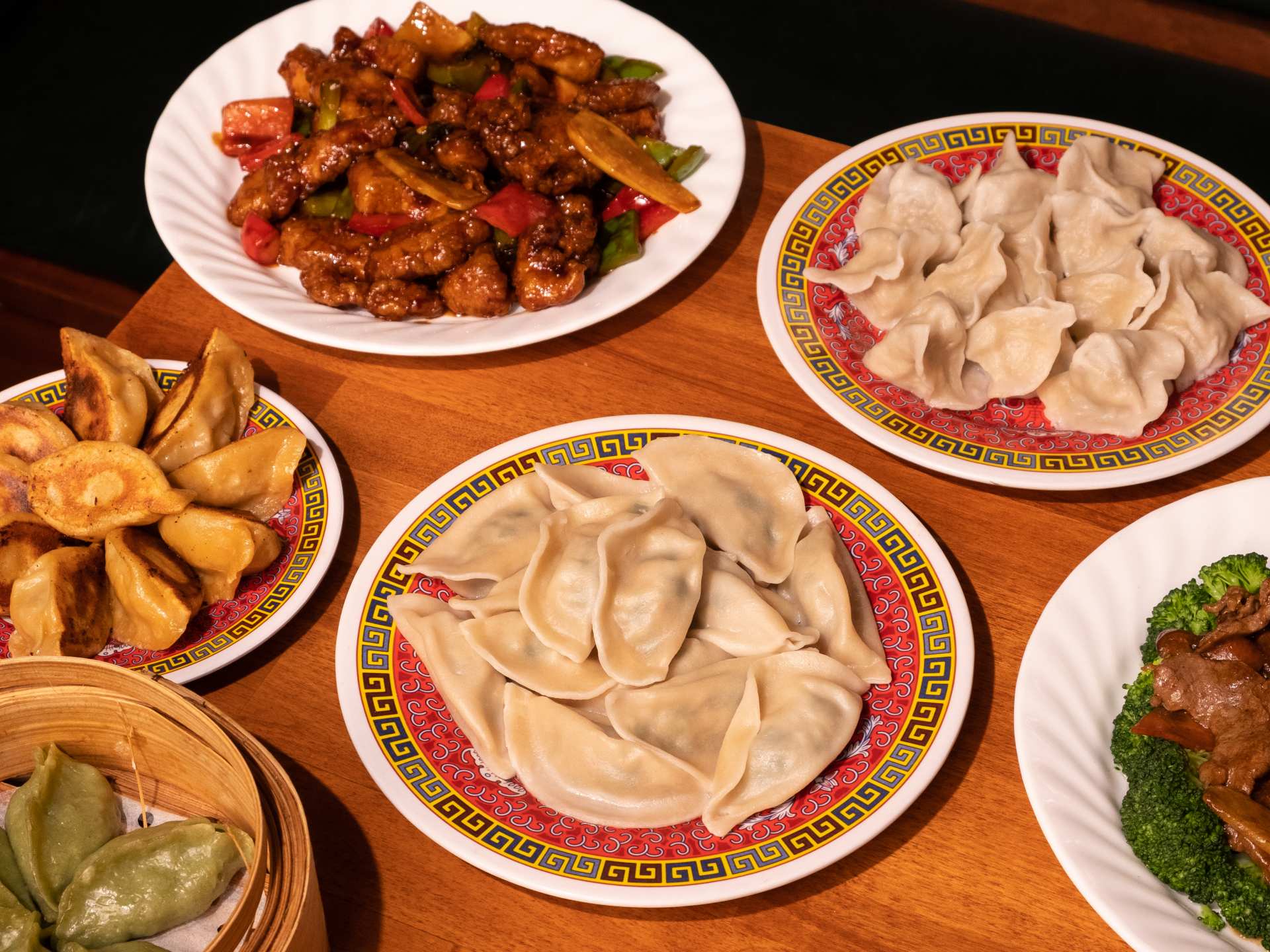 Sure, they have other things on the menu, but as the name suggests, the dumplings are the real draw here, and with 10 pieces for under $15, you can't go wrong. Choose from steamed, boiled or pan fried and fillings that range from the simple pork and chives to more interesting combinations like melon, tofu and vegetable noodle.
5. Sang-Ji Fried Bao
5461 Yonge St.
Once just a takeout counter with a handful of seats on Byng Avenue, Sang-Ji Fried Bao expanded to a larger space just up Yonge Street at the end of 2021. Now, you can hunker down at a table while you wait for your piping-hot fried bao to cool. You can get four of the crispy balls of heaven for under $10. Bite a hole in it first, suck out the delicious broth and then dig in.
6. Hastings Snack Bar
5 Hastings Ave.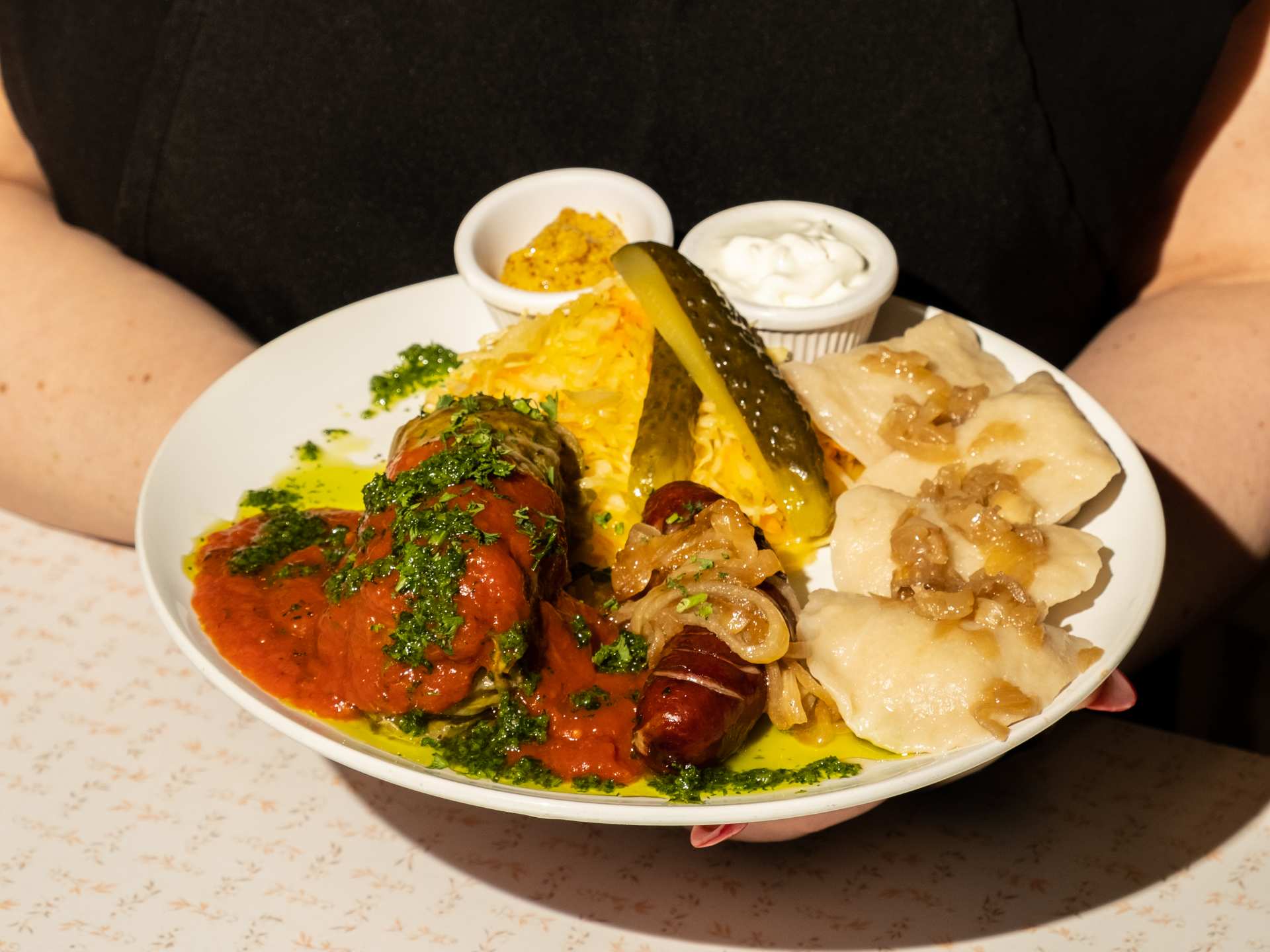 If you're looking for perogies just like mom used to make (without the unsolicited advice on your dating life), don't miss Hastings Snack Bar in Leslieville. Ania Garbos and Karolina Conroy, the mother-and-daughter duo behind this lunch counter, sell homemade Polish staples, including kielbasa, perogies and cabbage rolls ($10-15), but check their blackboard for daily specials.
7. Seven Lives
72 Kensington Ave.
For 10 years, Seven Lives has been slinging their impressively sloppy tacos in Kensington Market (where cheap eats abound). Each of their handhelds comes in under $10, and tacos come fully loaded here. Go for the Pulpo a la Mexicana with grilled octopus or their famous Gobernador with smoked blue marlin and grilled shrimp. (They have non-seafood options, too.) And if you can't get a table, take your tacos to nearby Bellevue Square Park.
8. PG Clucks
Multiple locations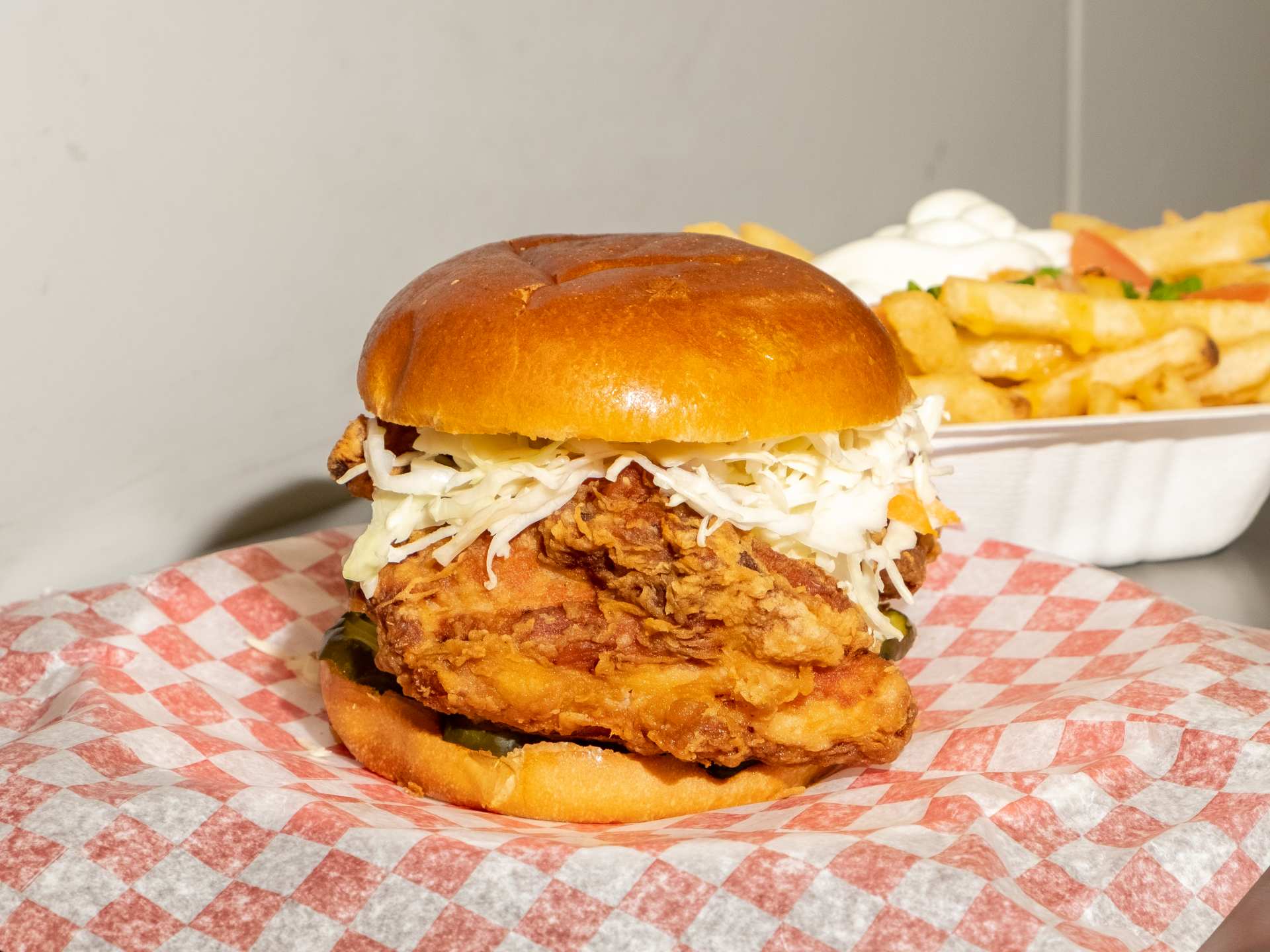 PG Clucks claims to have the best fried chicken sandwich in the city, and we're not about to argue with that. Almost all under $15, their sandwiches come with a large piece (or two) of crispy fried tender chicken with a heaping pile of toppings and a fluffy bun. It's challenging to get through one of these mammoths on its own, but if your appetite came to play, they have sides too, and you can make it a combo for under $20. The College Street location is just a takeout window, while the Queen Street spot has a small counter you could theoretically eat at. But we say, order on their website in advance and plan to eat elsewhere.
9. Ozzy's Burgers
66 Nassau St., Unit ½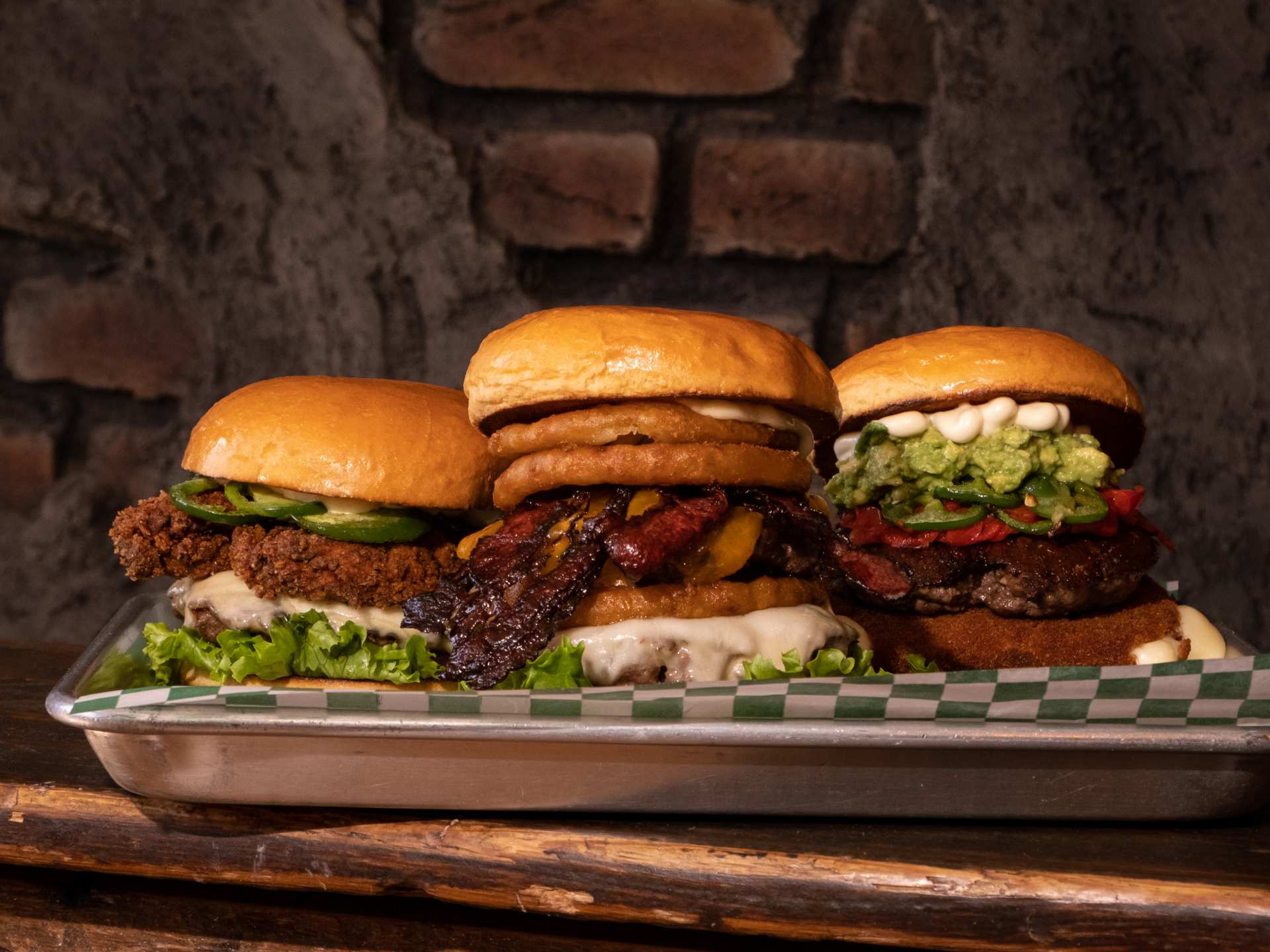 In Toronto's impressive roster of burger joints, Ozzy's in Kensington is top of the heap. Their towering gourmet burgers go for around $13 a pop and will satiate even the most ravenous city dweller. And they're big — these bad boys are stuffed with six ounces of prime beef, melted cheese and wacky toppings like chicken wings and tenders. All of Ozzy's meats are halal, and there are even a few vegan and vegetarian options.
10. Bar Poet
1090 Queen St. W.
Outfitted with enough fake trees and string lights to make you feel like you're in an adorable courtyard, Bar Poet takes the cake as our favourite cheap date spot. Start with a well-priced appy like bruschetta or arancini before splitting a fairly large $20 pizza with your date. Cocktails can be on the pricey side, so beer and wine on tap are your best bets to keep your bill low.
11. Gushi
Multiple locations
Chicken is a love language, and we're head over heels for Gushi. It's the best place in the city for Japanese fried chicken: golden-brown chunks of joy often marinated in soy, ginger and sake, and coated in potato starch. It's easy to enjoy a feast here for two for less than $50 — meals, with three pieces of chicken served on a bed of purple rice, go for about $15 each.
12. Buk Chang Dong Soon Tofu
Multiple locations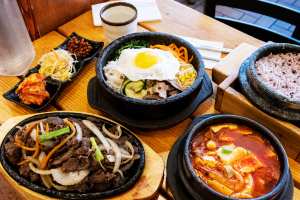 With a handful of locations scattered across Toronto, Buk Chang Dong Soon Tofu's authentic Korean eats are easy to get your hands on. Good thing, too, because it's one of our favourite spots for comfort food. Most tofu and rice dishes are available for about $15 or less, like the mouth-watering hot stone pot bibimbap with chopped carrot, juicy beef and mushrooms that sport a perfectly sunny fried egg on top.
13. Square Boy
875 Danforth Ave.
Sometimes the solution to all of your problems is shoving a classic, dripping burger in your face. You'll certainly find plenty of those at Square Boy, The Danforth's family-owned retro burger restaurant, along with their neighbourhood-favourite gyros and souvlaki. We're not saying you should, but you could also order a whole boatload of burgers here — all priced less than $7.
14. The Heartbreak Chef
823 Dundas St. W.
At this unassuming Dundas West joint, you can get a meal that will fill you up (and then some) without breaking the bank. Chef Jerome Robinson's fried chicken sammies are next level when it comes to flavour and size. They're big, bold and beyond comforting. Take the, ahem, Big Ass Chicken Sandwich, for example, which has two pieces of finger-lickin' good fried chicken topped with sweet pickles and creamy slaw.
the-heartbreak-chef.business.site
15. The Momo House
Multiple locations
The Momo House puts Himalayan cuisine on the map one momo at a time. Get your fix of scrumptious momos, Tibetan-style filled and steamed dumplings, at any of their three locations. The pillowy soft dumplings at this family-run spot come in a bunch of different offerings (i.e., tossed in a light curry, deep-fried in a spicy-sweet sauce) with vegetarian and popular beef options. Get eight of these pockets of heaven for under $14.
16. Jerk King
Multiple locations
What this fast food joint lacks in frills, it more than makes up for in flavour, with its delicious and authentic Caribbean fare. For about $10, their small meals come with a protein like spicy jerk chicken, crispy fried chicken or (our favourite) oxtail, and a side of rice and peas — and even their small sizes are quite filling. Round out your meal with add-ons like coleslaw, dumplings and fried plantain.
17. Udupi Palace
1460 Gerrard St. E.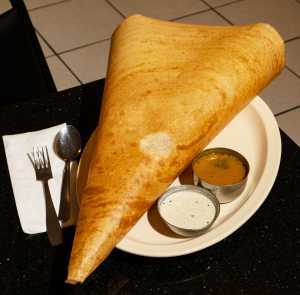 It's not always easy for vegans and vegetarians to dine out, but Udupi Palace's menu is completely meat-free and offers flavour lovers bargains aplenty. The menu runs the gamut of curry, thali and uttapam (Indian pancakes), but the appetizers and savoury South Indian crepes are where you'll get the best bang for your buck. For about $10–$15, you'll find pakoras, samosas and cone-shaped dosas stuffed with everything from masala to Monterey Jack cheese. Don't skip the mango lassi.
18. The Black Pearl
184 Pearl St.
There's lots of great pizza in the city, but we'd wager most of it isn't served with the raucous live entertainment regularly on the docket at The Black Pearl. Humongous slices of awesome 'za go for $8–$9, or you can split a whole pie for around $36. Full pizzas are more than enough for two people, and coupled with the performances on stage, you're all set for a stellar night out.
19. Pho Rùa Vàng Golden Turtle
125 Ossington Ave.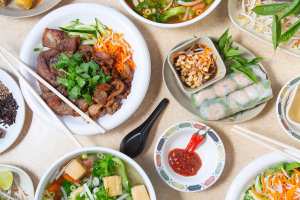 Take a stroll down the famous Ossington strip and find pho perfection at this Toronto stalwart. Golden Turtle has been around since 1987, and although its prices have obviously changed since then, you can get a satisfying meal for just over $15. They've got plenty of pho on the menu, from rare beef to spicy satay shrimp, but make sure you check out the chef's specials and fried rice too.