Even as a food editor, there are times when I have wondered if wine pairings aren't all a bit of a ruse. Expensive glasses of wine, promising to blow your minds (and budgets) with their heavily curated and nerdy flavour combinations just felt a bit — well, wanky?
It's not that I don't like wine. On the contrary, I adore great wine. I took a wine course earlier this year and had my eyes opened to the bearing that terroir (a hoity-toity word for soil and environment), as well as cool versus warm climates, can have on how the fruit ripens, and ultimately how the wine feels and tastes. (Sign up to classes at Grand Cru Deli with the legend Bruce Wallner — you won't regret it!)
And even if wine varieties and styles taste better with certain foods and proteins, isn't it all pretty easy once you get the hang of it? High acid wines like riesling and chardonnay cut through fatty foods. Medium to full-bodied red wines tend to go better with steak, etc., etc.
While there are notable exceptions to this rule (and I've been lucky enough to attend lots of delicious dinners where sommeliers realllllly know their shit), few have wowed me quite so much as the tasting menu and wine pairings on offer at Sara on Portland Street.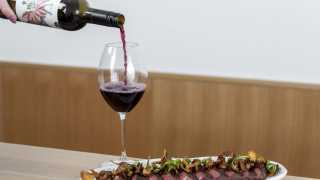 I first visited the Asian-influenced, small-plate restaurant when it opened in 2018 and was blown away by its amazing food and cocktails. But it's easy to see why Sara was recognized by the Michelin Guide when it arrived in Toronto this fall.
Sara: What's on the tasting menu
The tasting menu is a fabulous way to experience a cross-section of all Sara has to offer. While you might spot familiar dishes from some of the Food Dudes' other spots, there is no equivalent when it comes to the wild and wonderful small plates on offer here. 
The first course features standouts like the Wagyu reuben, with gruyere, sauerkraut and truffle mustard. The second course heads underwater with marine MVPs like tuna tataki with Asian pear, and red snapper carpaccio with salsa and wasabi. We were lucky enough to try the NY striploin for our third course, which came adorned with oyster mushrooms and was drizzled in a delicious peppercorn sauce.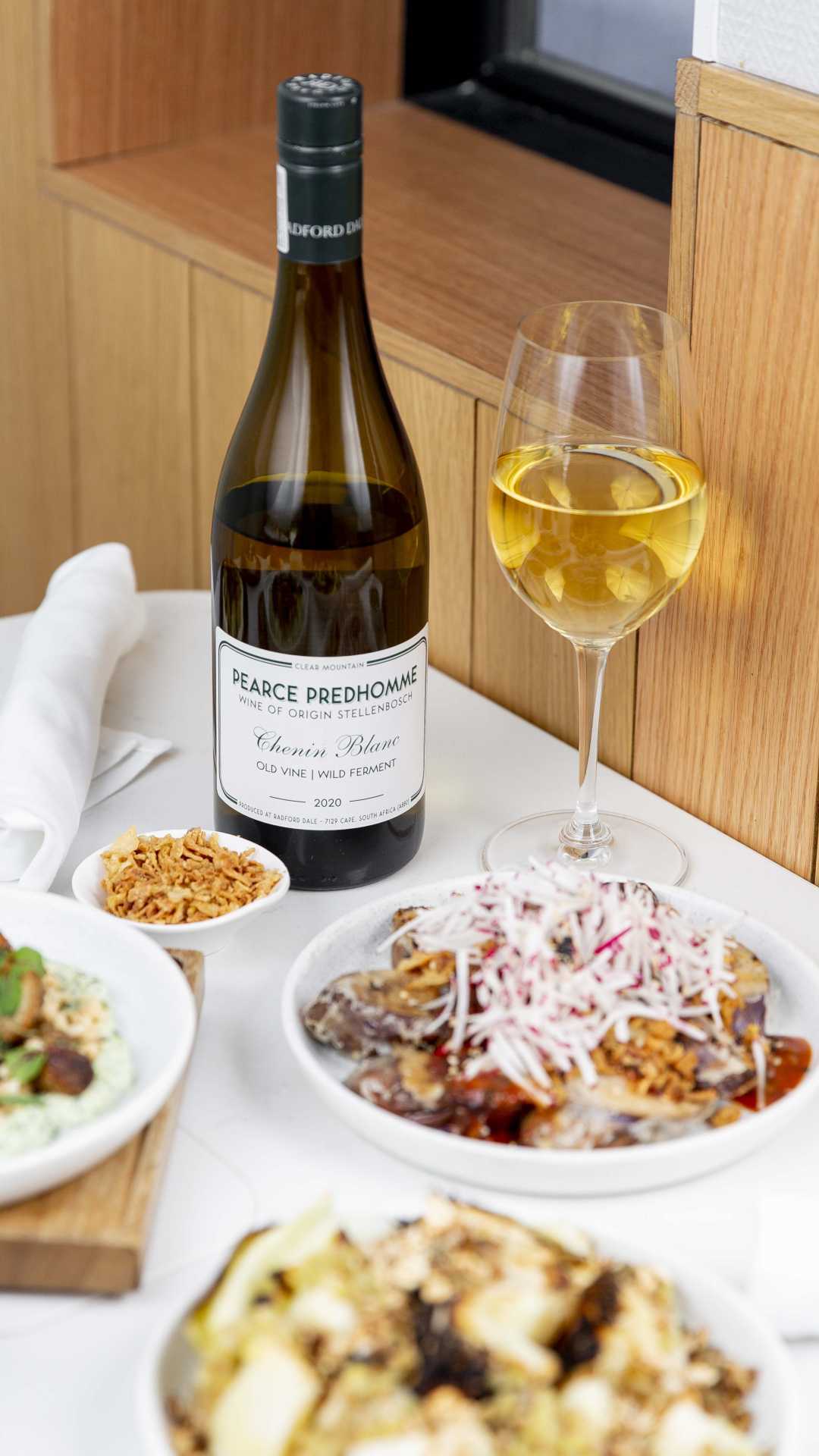 Sara: Wine pairings
My favourite food moment was the Chopped Salad (made famous at sister spot Rasa) paired with a beautiful white from the Languedoc region of France. Domaine La Grangette Picpoul de Pinet is a crisp wine with good salinity and floral aromas, that would do well left alone and enjoyed as is. However, when paired with the bitterness of the salad, the tang of tamarind and the bite from the wasabi peas, it became more than the sum of its parts. The zest cut through the spice like a fire extinguisher, creating a delicate dance on my tastebuds. Never have I witnessed such a magical pairing in real time.
The other great thing about adding on a wine pairing (only $55 per person) is the generous pours and the quantity. Between the welcome bubbles and the pairings with each of the four courses, I sometimes lagged behind. There's no need to linger here — make sure you get a sip with each mouthful to fully immerse yourself in the genius pairings.
If you love wine — or don't know what the fuss is all about — run, don't walk, to Sara. Three cheers to knocking those pairings out of the park.
Sara's tasting menu is $89 pp and the add-on wine pairing is $55 pp. 
Sara, 98 Portland St.; sara.restaurant