Wine is something to be enjoyed all year long. Rosé in spring. A crisp glass of riesling on the first hot day of the summer. Cozy cabernet around the fire or a glass of dessert wine to bring your dinner party to a close. And, for me, the holidays are the time to revisit my favourites from the past year and to plan which wines will make excellent gifts for friends and family this season.
Some are Old World wines that take me back to European vacations. Others are made with grapes grown in far-flung places that I hope to visit someday. Then there are the local wines made right here on our doorstep, that are as elegant as any found around the globe. Some can be aged and saved for a special occasion — others deserve to be popped open right away. 
Buy a few, stash some in your fridge and save a couple to gift hosts and hostesses over the festive period. Head to one of Toronto's best bottle shops or save the hassle and get your wine delivered. From bubbly to full-bodied, and wallet-friendly to splurge-worthy, here are my picks for the best wines to sip on and share this season. 
The best holiday wine to gift this season
1. Lambrusco NV - Emilia, $22.90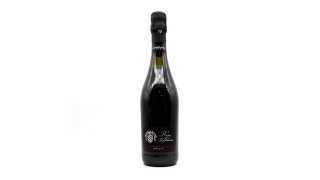 I knew that Italian food was delicious, but it took a trip to Parma this fall for me to fully discover the bounty of the Mediterranean nation. A firm lover of effervescence in my glass, I adored sipping lambrusco — a lightly sparkling red wine — made with the grape of the same name. Though it's not a regionally protected name, like the cheese and ham from the area, it is native to Emilia-Romagna. Upon returning, I needed a fix, and Eataly is the next best thing to Italia. Luckily for me, Eataly serves a sparkling red in some of its restaurants, including La Piazza, and a very reasonably priced bottle of Lambrusco NV - Emilia in the wine shop. It's the perfect gift and conversation starter.
2. Bottega Rose Gold Brut Sparkling, $29.95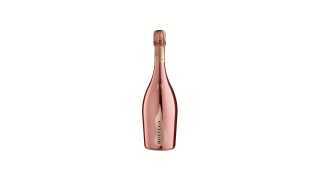 Fizz the season to pop open a bottle of sparkles, and what better way to kick things off than with Bottega Rose Gold. You might think of sparkling wine as a precursor to the festivities, something to thrust into guests' hands upon arrival — however, this brut (meaning, dry sparkling wine) actually pairs beautifully with white meat (hello, turkey!) and pasta dishes. If a veggie-forward feast is your preference,  you'll be glad to know that this pretty pink sipper, made with pinot noir grapes from Northern Italy, is vegan-friendly. Talk about a crowd-pleaser.
3. Lost Peak Washington State Cabernet Sauvignon, $19.99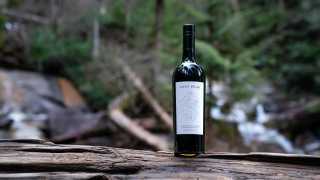 Toronto winters leave me feeling frosty after even a brief jaunt outside. I need something bold to help me defrost, and that something is the new Lost Peak Washington State Cab Sauv. This smooth red has hints of black cherry and a pleasant dose of chocolate and coffee — swirl, sip and savour.
4. 1924 Bourbon Barrel Aged Cabernet Sauvignon, $19.95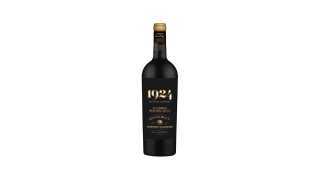 A full-bodied red aged in oak bourbon barrels? All the winter feels in a glass. Masterfully balanced and with layers of flavour like blackberry, butterscotch, brown sugar and currant, this cabernet sauvignon is an excellent choice to bring to a holiday dinner party — just pray your hosts open it up while you're still around.
5. Altanza Lealtanza Artistas Españoles J. Sorolla Reserva 2010, $85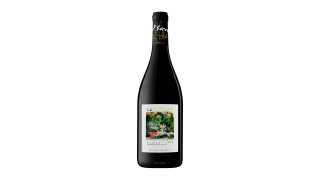 The Rioja region of Spain is creating vino that's much more varied than the archetypal oaked tempranillo. However, there's something deliciously comforting about a robust red wine for the holidays. An excellent vintage, this 2010 Rioja Alta is shockingly fresh and bursting with cherry, smoky and leathery aromas. It's everything you could possibly want in a fireplace-adjacent bottle this winter.
6. Murphy-Goode Cabernet Sauvignon, $24.95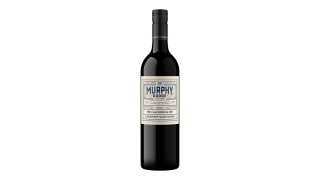 We all need a good wine to open when we break out the cheeseboard. I love my friends and family deeply, but not everyone is worth a pricy bottle, y'know what I'm saying? Murphy-Goode Cabernet Sauvignon is a yummy Californian blend that's approachable on price and flavour. Dark fruit, juicy notes and decent tannins mean you'll look wine-savvy when you offer it to guests, but you won't be fighting back tears when someone downs the last glass. 
7. Michele Chiarlo Palás Barolo 2017, $37.95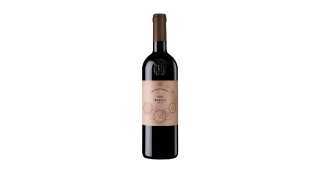 Don't just pick up a bottle of barolo this holiday. Pick up a bottle of Michele Chiarlo Palás Barolo 2017, crafted by one of the most influential winemakers in the world. Michele Chiarlo is a veteran in Piedmont and has been changing the viticulture game for more than 50 years as an innovator in the world of single-vineyard wines and limited vineyard yields. Together with his sons, Chiarlo cultivates across 110 hectares of vineyards between the Langhe, Monferrato and Gavi areas, all while respecting the terroir.
But enough about that — it's a bloody good wine and you deserve it. If I had more self-restraint, I might pop it in my basement and save it. Instead, I will devour it in the strange loopy time period between Christmas and New Year when I no longer know my own name.
8. Gérard Bertrand Côte des Roses Rosé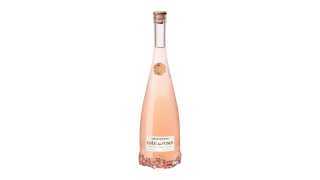 Gérard Bertrand's biodynamic wines are a product of his 20-year commitment to viticulture practices in the South of France. Taste his efforts with a glass of this stunning wine from the Languedoc appellation in France, known for its rosé expressions. If the brilliant colour and summer fruit aromas weren't enough to whisk you away to the French Riviera, the base of the bottle is in the shape of a rose, and is just crying out to be gifted like a bouquet. La vie en rose. 
9. Rosewood Winery 2021 White Rabbit, $20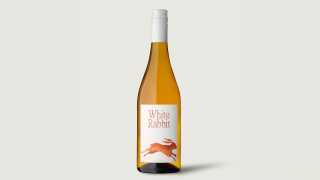 When it comes to landing on my favourite Ontario winery, I'm as fickle as a Maple Leafs fan come playoffs season. Tastes change, experiments with new wine styles can be hit or miss, and I'm a capricious little so-and-so.
Rosewood Winery, however, is something of a ride-or-die in the landscape of local winemakers. I've chosen this 100 per cent wild-fermented blend of chardonnay, riesling, semillon and savagnin, mainly because I think it's nice to have something to blow away the cobwebs over the holiday period when full-bodied reds coupled with too many Lindt chocolates are pushing you to an uncomfortable level of bloating. But their 2020 Riesling AF is also a winner. Plus, they have been beekeeping for 90 years and sell honey online and from their winery.