It's been two long years since Instagram's feed was flooded with black squares in the wake of George Floyd's murder and the growing Black Lives Matter movement. And it's been roughly the same amount of time since local outlets hurried to create lists of Black-owned businesses to frequent. #BlackOutTuesday made big (albeit problematic) waves in the moment, but looking back, it's hard to gauge the impact that the swell of discussion had on making society more diverse and inclusive.
Mid-pandemic, Camille Mayers, a chef and member of the local farmers' market circuit, was sick of arguing with faceless naysayers on the internet. They decided to do something to create change that aligned with their culinary background. So began the blueprint for what would later become Deeply Rooted Farmers' Market — Toronto's first Black and Indigenous farmers' market.
"I wanted to know how I could be beneficial to my community, without just being angry," says Mayers. Working as a chef in Vancouver, their plan had originally been to have a baby, take maternity leave, then return to the kitchen. However, when Mayers became pregnant with triplets, they made the decision to move back home to Toronto. "I knew that I was going to need my village."
Mayers also knew that they were going to need an alternative to the 16-hour days that a chef position demanded. After talking with a cousin, they decided to sell food at local farmers' markets. While Mayers enjoyed the markets, they couldn't help but notice that not many people looked like them. "It was just always a very, very, very white space … If you're not white, it's not the most comfortable setting. I want to be able to go to a farmers' market and get culturally relevant food … I wanted a space that was representative of Black people as well."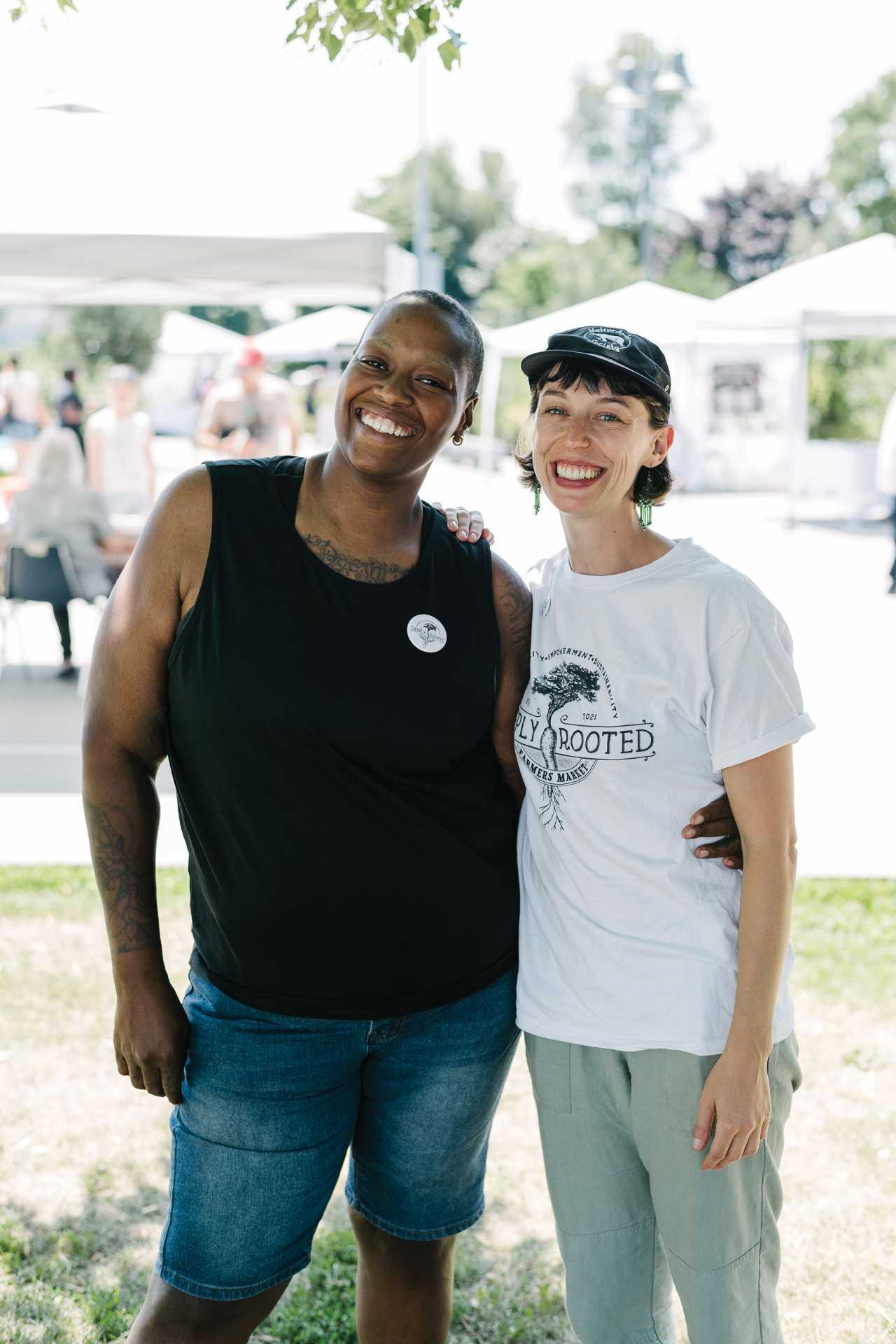 As the project gained momentum, Mayers got to work: "I was doing a lot of research. So I know that Black people are the number one group of people that don't have their dollars circulating in their community … We're always outsourcing to other people."
In 2020, Mayers began making plans for an all-Black farmers' market and reached out to Chantal Stepa, the marketing manager at Withrow Park Farmers' Market. Stepa coached them on everything from how to find vendors and setting up a schedule to where the market should actually take place. Encouraged to attend Town Hall meetings and to email local government, Mayers made contact with Paula Fletcher, a Toronto-Danforth councillor who has supported Mayers from the market "being a thought to it becoming an actual thing."
Another vendor who has followed the Deeply Rooted journey from the beginning is Martin Alexander Jr. However, Chef Marty, as he is better known, didn't just pitch up a stall and start selling sammies on day one: He's Mayer's half-brother.
"We have different mothers, the same father, but we still grew up together so we're really close. Oddly enough, Camille's mother and my mother are both phenomenal cooks." The apple clearly didn't fall far from the tree. His stall at the market, Chef Marty's Breakfast Sammies, routinely sells out of its peameal bacon and jerk pork-stuffed ciabattas. Like his mother, Marty is experimental, fusing his Caribbean roots with other cuisines. "One thing I make that has been really popular is ackee and saltfish perogies with a jerk-style cream."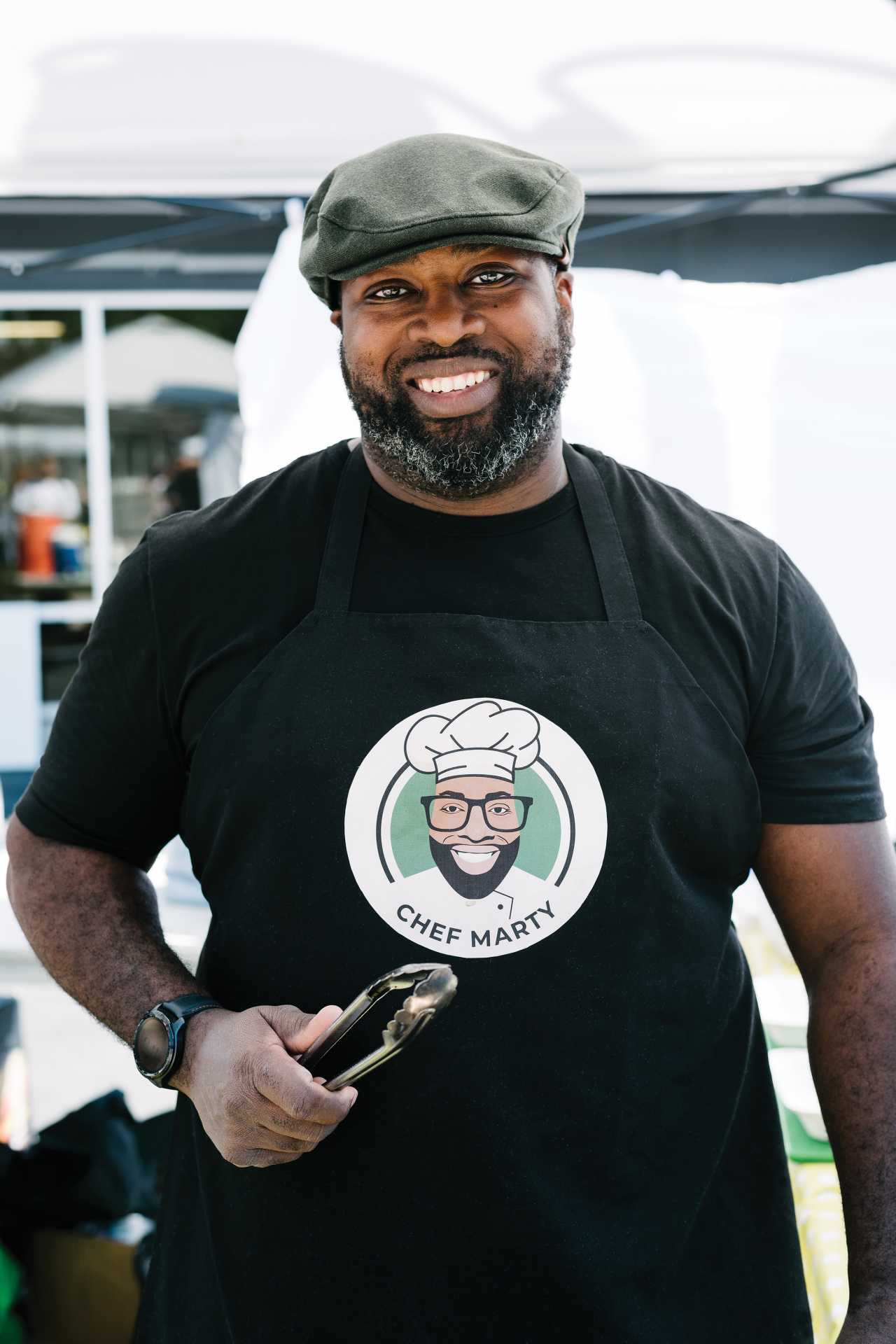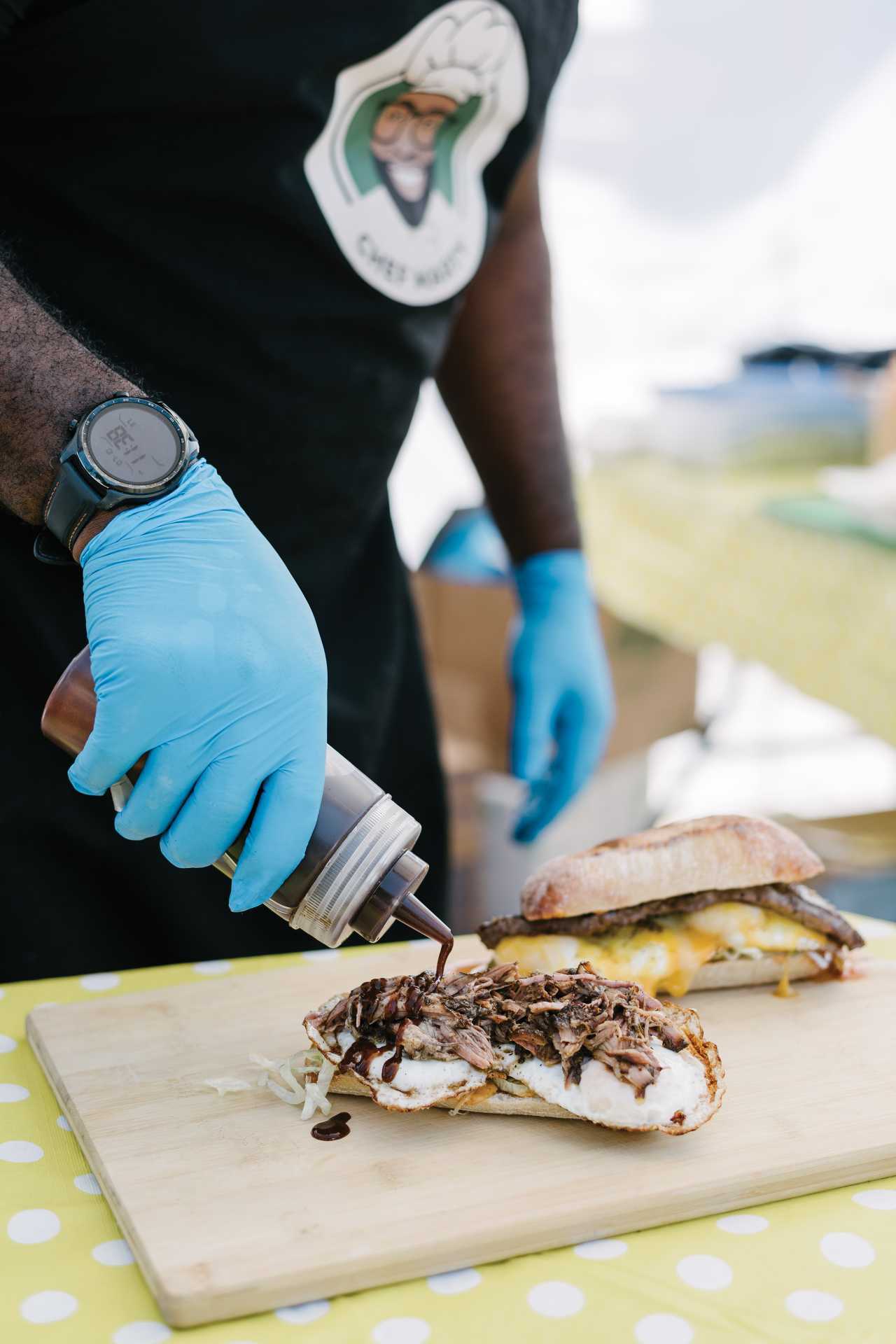 Through serving the rich and diverse cuisine of Guyana, or dishes like Jamaican callaloo and Ethiopian charcoal-grilled zilzil tibs (strips of tender meat), the market hopes to bring authentic eats to the east end. But Mayers quickly realized that Black-only vendors wouldn't suffice. "Only through my research did I identify that there was a lot more to it," says Mayer. "Like land disparities and people not having access. It didn't really feel right for me to be talking about land disparities, without talking about the people's land that were on … I wasn't seeing Indigenous people in these spaces."
I wasn't seeing indigenous people in these spaces
Indigenous-owned Red Tape Brewery on Main Street was looking for a way to break into the competitive world of farmers' markets when the owners heard about Deeply Rooted through the grapevine. After homebrewing for a decade and making special bottles for friends and family, Sarabeth and Sean Holden found a way to differentiate themselves from the rest of the craft beer market: bespoke beer for weddings, birthdays and big occasions. "I think that the big difference is, because we're so small, we're able to create a completely personalized beer," says Sarabeth Holden. "It's not just the label."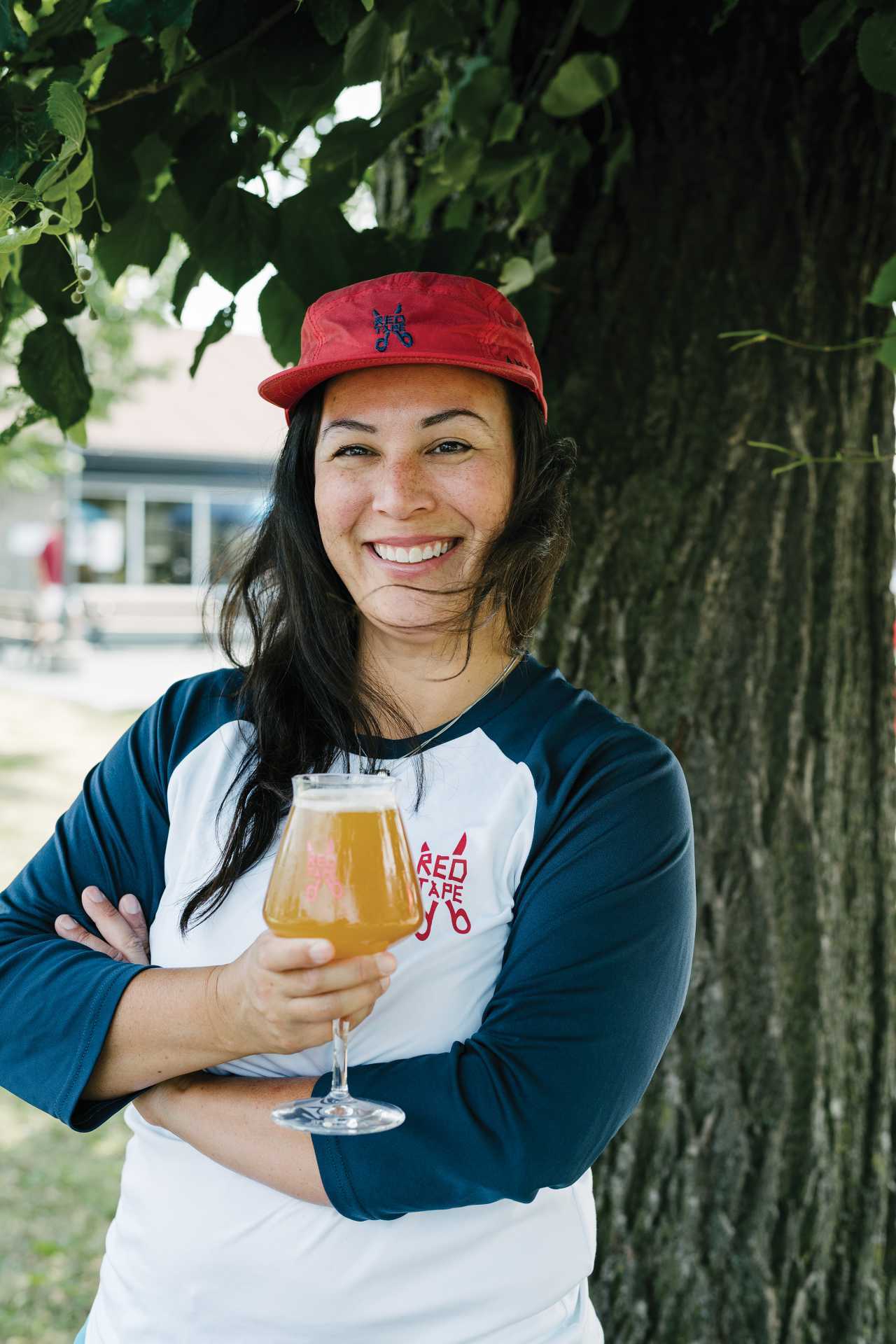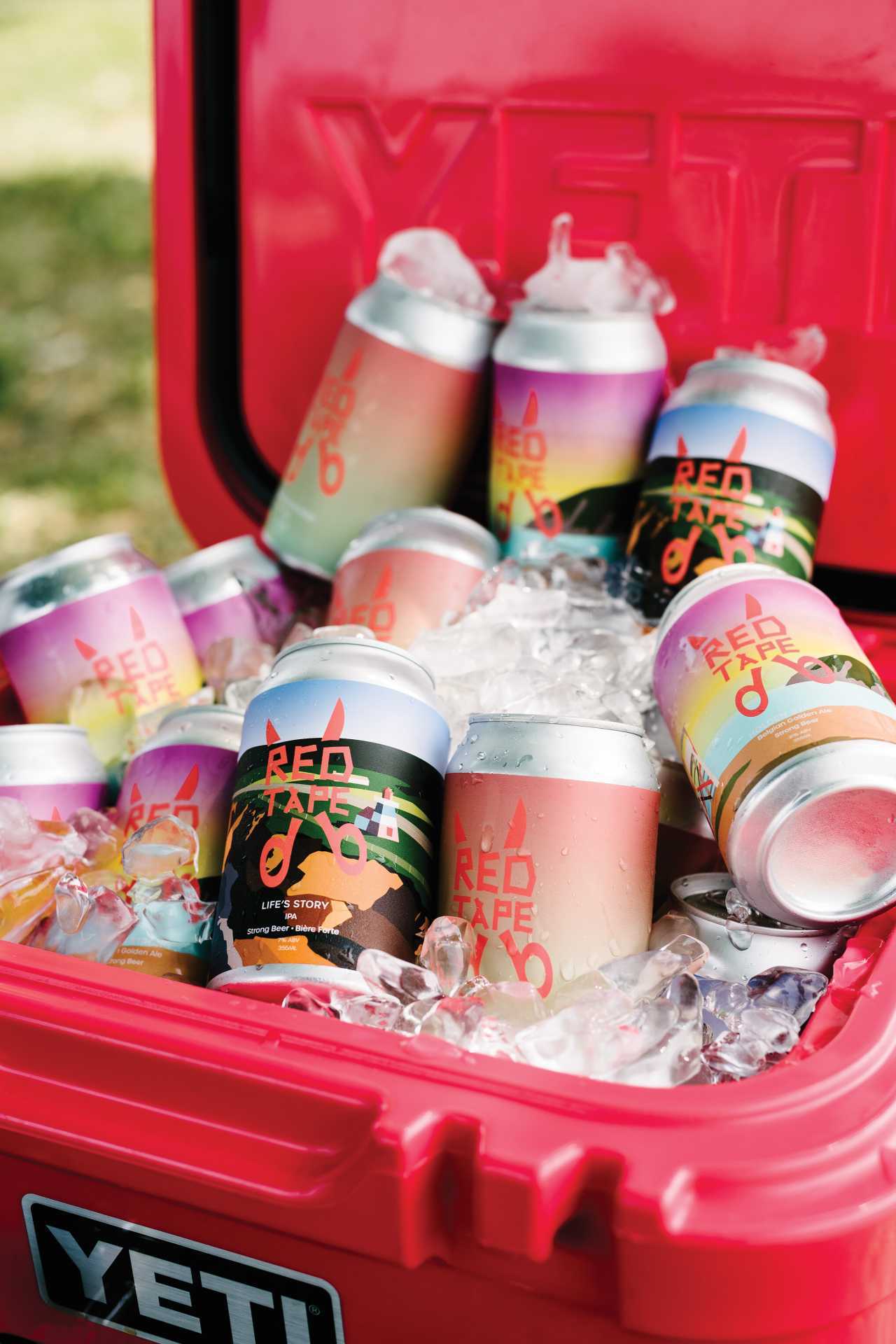 She reached out to Mayers two days before the application deadline and, to her surprise, received a message on Instagram asking if Holden wanted to sell a children's book she wrote in 2020 at the market, too.
While farmers' markets are completely new territory for the Holdens — a database administrator and project manager by trade — it's an essential part of the business plan.
"I'm going to be on a reality show [a Dragons' Den-meets-Chopped-style show focused on Indigenous businesses] that comes out in September," she says. "Part of my pitch was farmers' markets. Because we're a hyper local business, it's making this investment … So that other people who are within the vicinity of our brewery can get to know us."
There's plenty to eat and drink at the market, but another family-owned business is focusing on the ingredients that go onto our skin. At SaSa Naturals, Kristine, Sarah and Jahdiel Watts and their mother Carolyn Harris make a line of skin care products without the use of harsh chemicals, using organically grown herbs and vegetables from their own farm.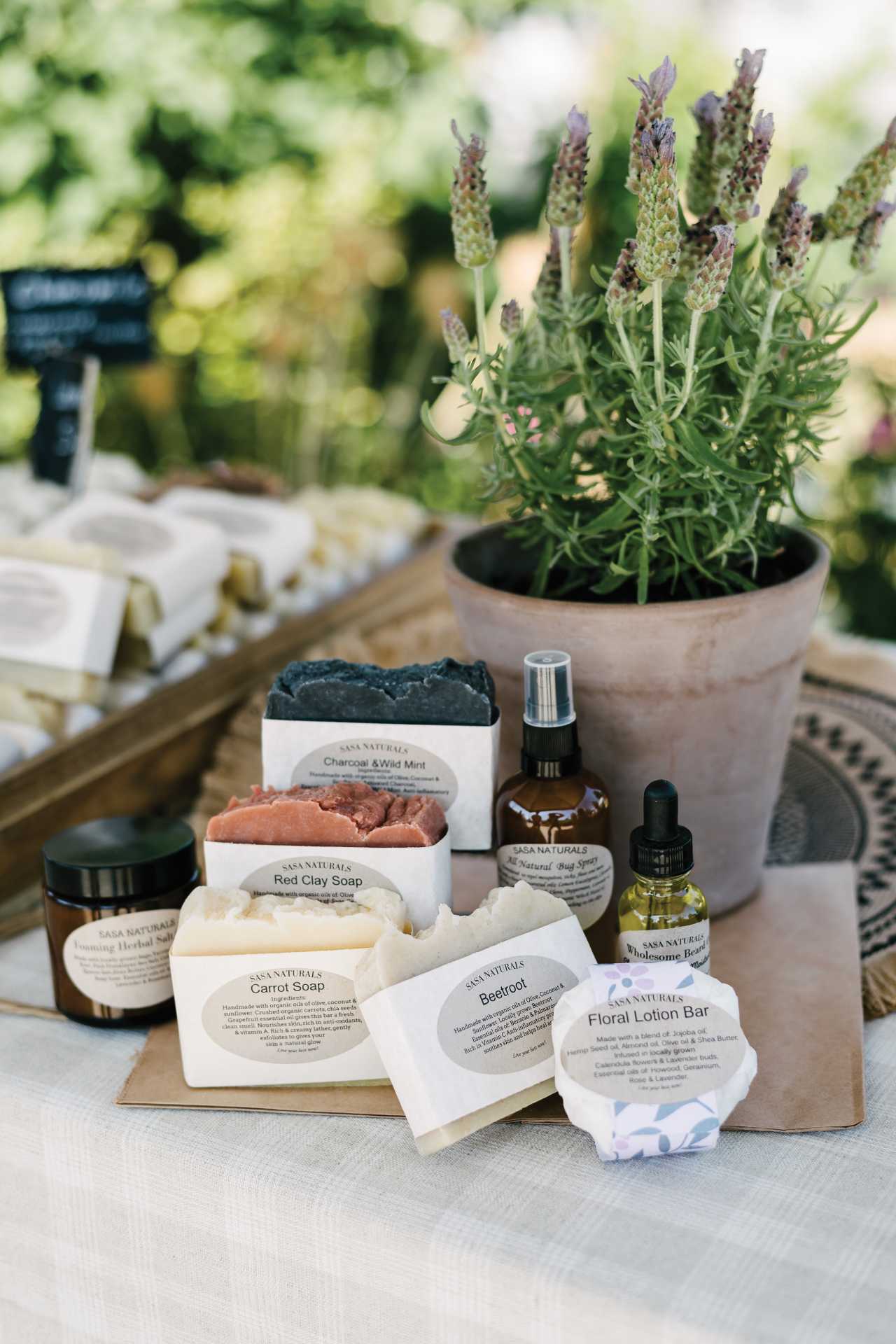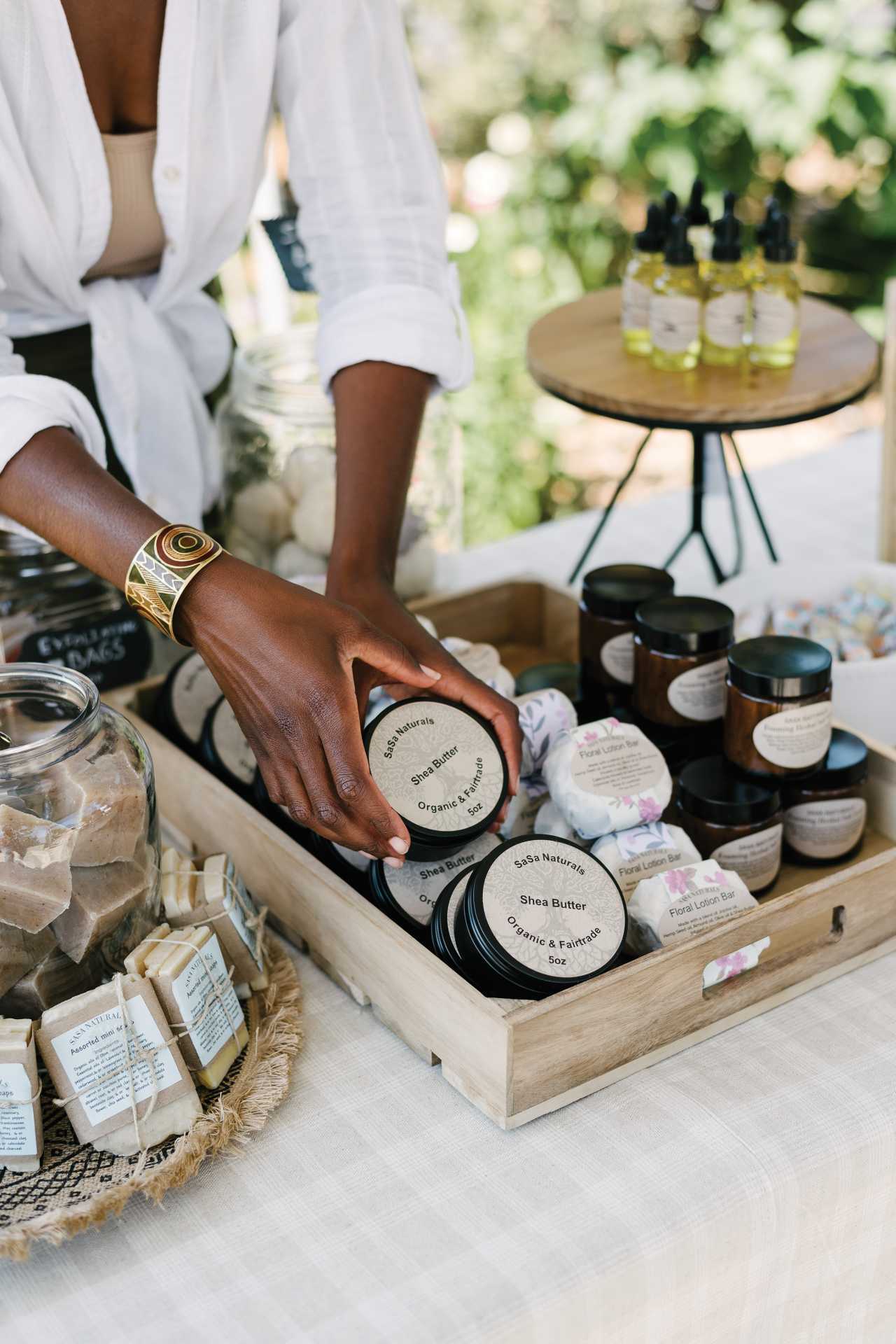 After training at Black Creek Community Farm, Kristine Watts went on to work with the Toronto Black Farmers and Growers Collective at Downsview Park. "It was great — cultivating something that would be there for generations to come and creating community," she says.
When her sister suffered from bad eczema, the family began reading labels and investigating how the food they were eating was affecting their skin. "We're growing this food, and we're really inspired. We went vegetarian; I went vegan — we completely changed our lifestyles around. And soap and body products were the next thing that we decided to hone in on."
SaSa Naturals initially used essential oils in place of plant materials, but as the company's consciousness grew, there was a shift towards making products that were also good for the environment.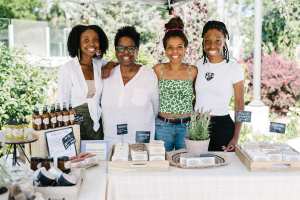 "Zucchini — not only can you make a delicious bread from it, but you can also make a soap that's extremely moisturizing, because of the high water content," says Watts.
"And when you grow it yourself, you're putting all that mineral back into the product that you're producing. It's like a closed loop system," agrees Harris.
Harris believes that it's her family's "fusion of experiences" that allows the business to thrive. Jahdiel brings her worldview into focus thanks to a background in international development; artist Sarah adds her creative touch to the labels; while Harris and Kristine's shared interest in herbology has led to plenty of product innovation and experimentation.
While Mayers wants to have more vendors at Deeply Rooted, a great deal of thought and care goes into the selection process. One application saw a Black business attempting to sell kimonos at the market. The response? "Absolutely not," says Mayers. "If we are allowing people at the market, [we need to] make sure that they're not culturally appropriating, because that's super harmful to the cultures that are not benefitting."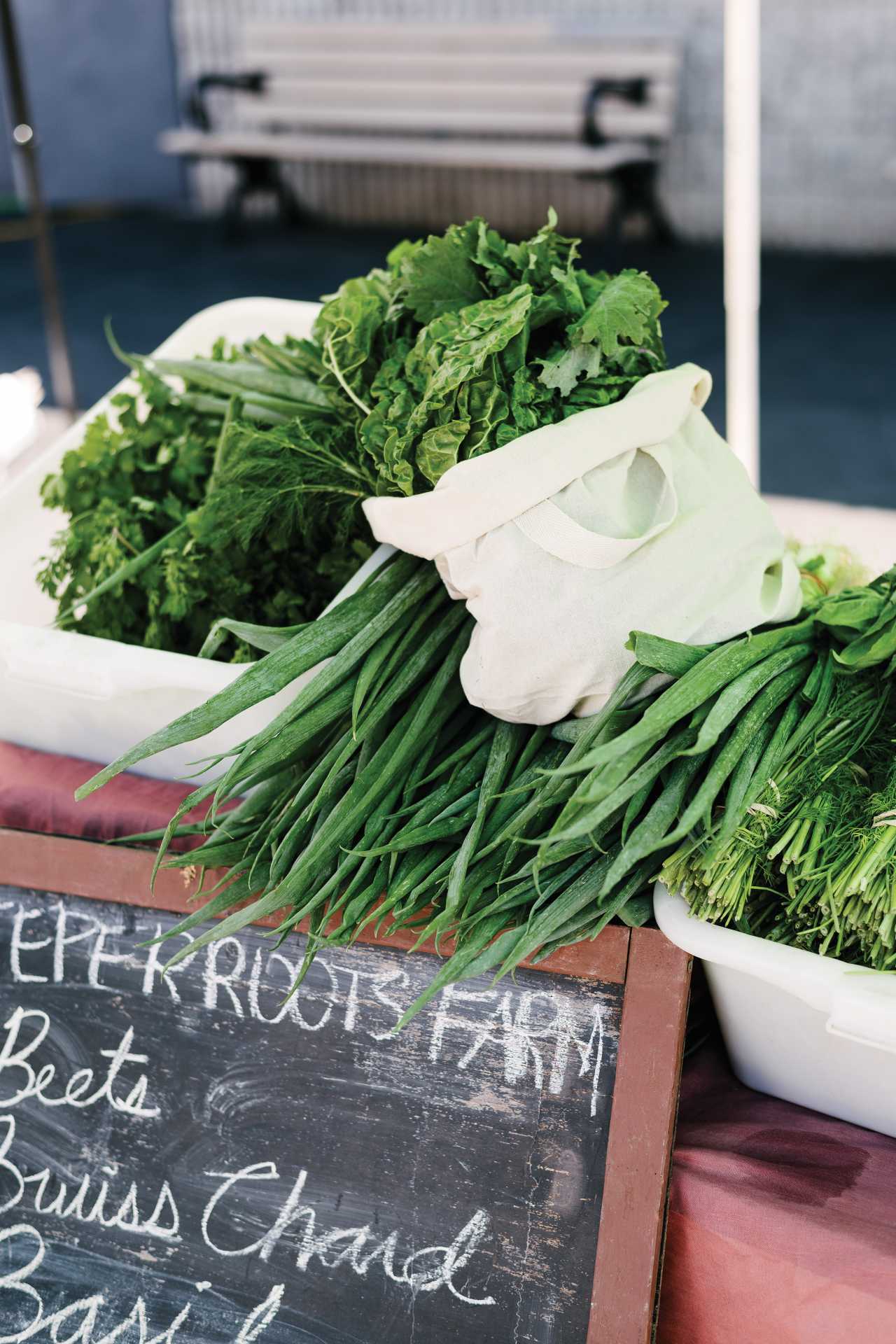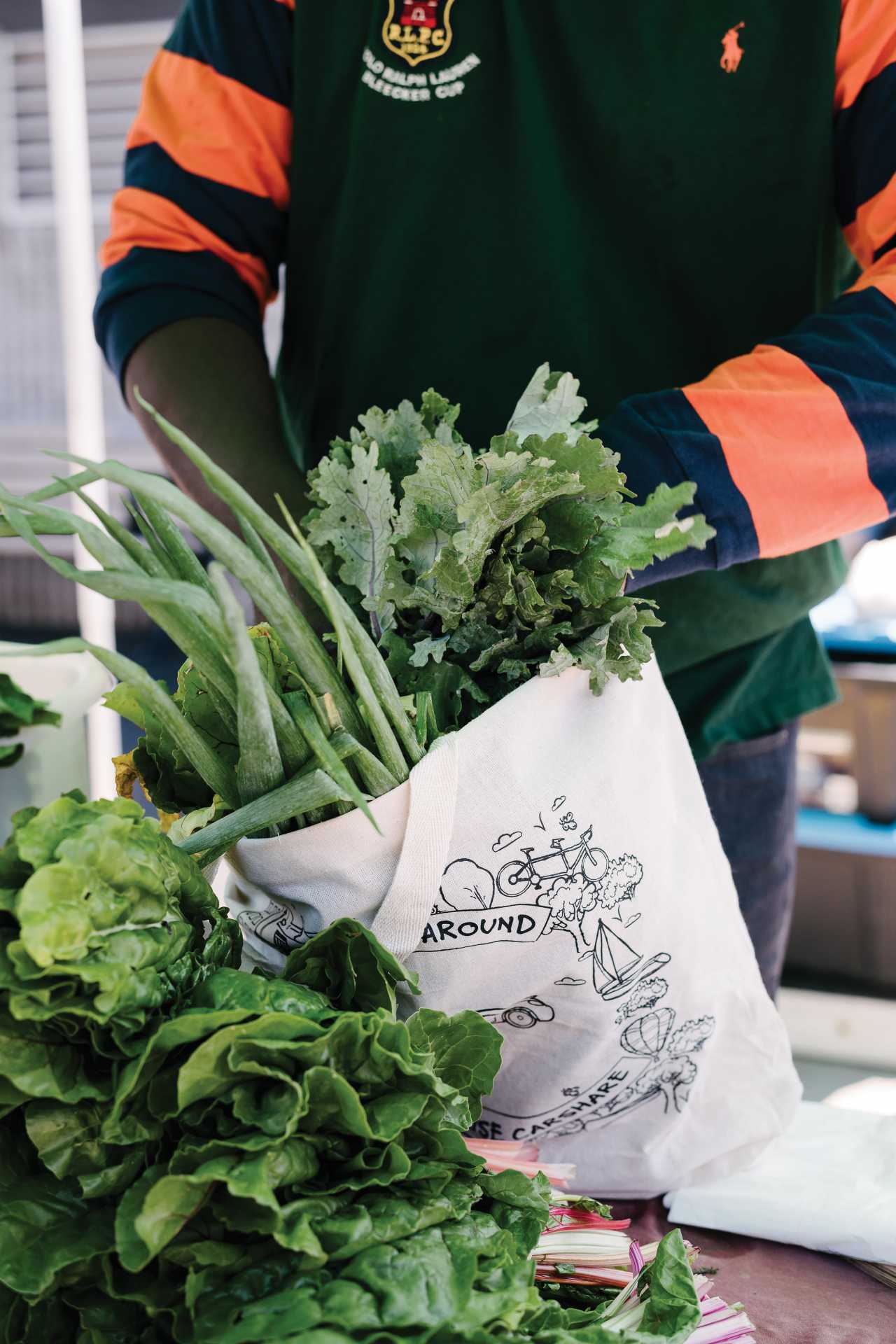 As the president of the Toronto Inuit Association, Sarabeth Holden also believes that visibility and access play a big part in creating consumer confidence in these underrepresented but talented producers.
If BIPOC makers struggle to get into older, bigger and more established markets, they can at least prosper in a setting that focuses on them. "It's creating the space to be able to lift them up, to give them some sort of competitive edge," says Holden.
It's creating the space to be able to lift them up
For many of its vendors, the market is a vehicle to take their culinary journey to the next level. Mayers wants to use this as a stepping stone to open a specialty food store, "like a Pusateri's. All of the Caribbean groceries are kind of small, and I just want to open something more Black, but also boutique."
Chef Marty — who hopes to one day open a takeout spot — was invited to cater a feast at the Toronto Inuit Association thanks to his networking at the market. But beyond career aspirations, he admits that the Notes app on his phone has enough recommendations to keep him occupied for the foreseeable future. "The amount of restaurants or different grocery stores that I didn't even know existed in the city … It's an amazing learning opportunity on both sides."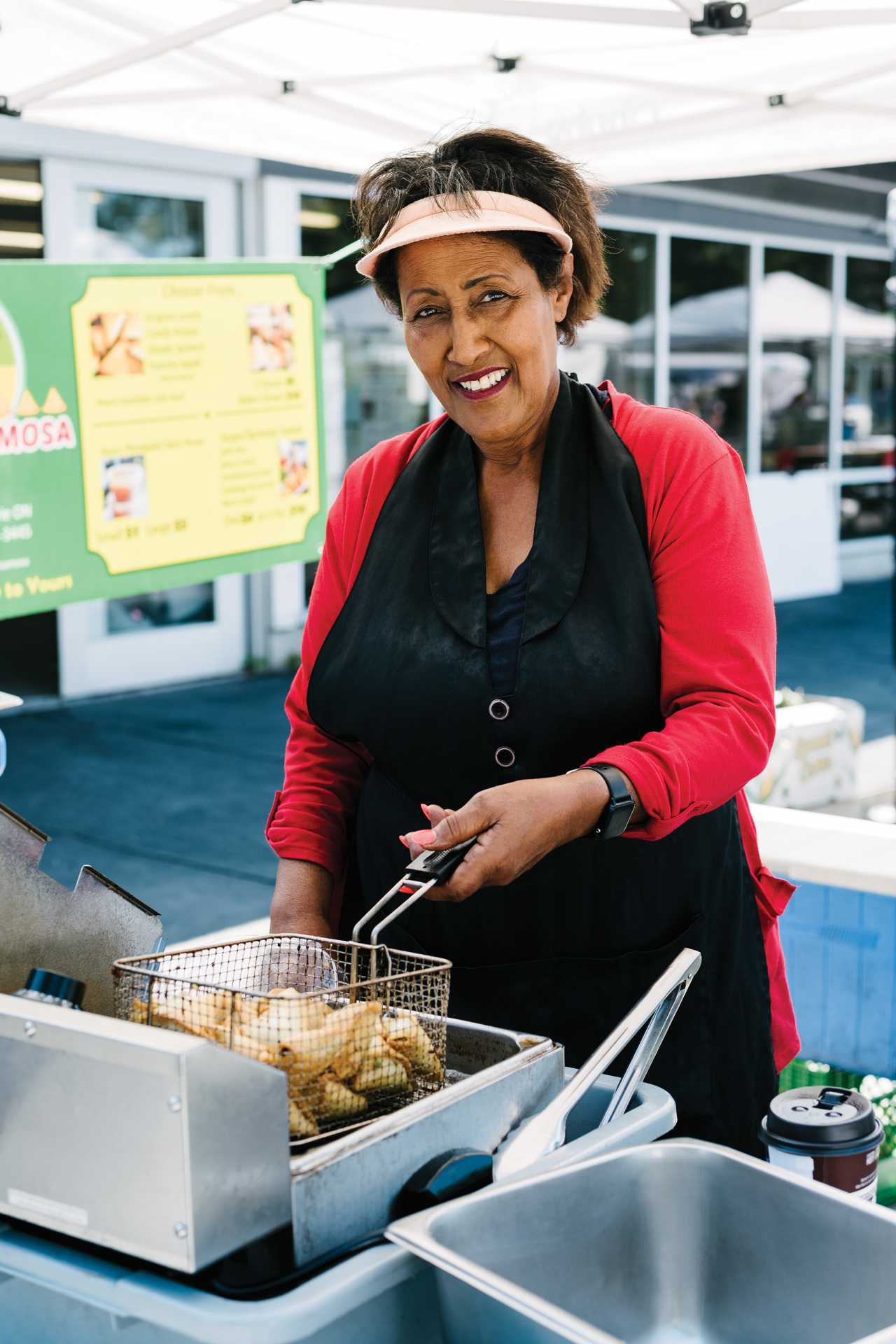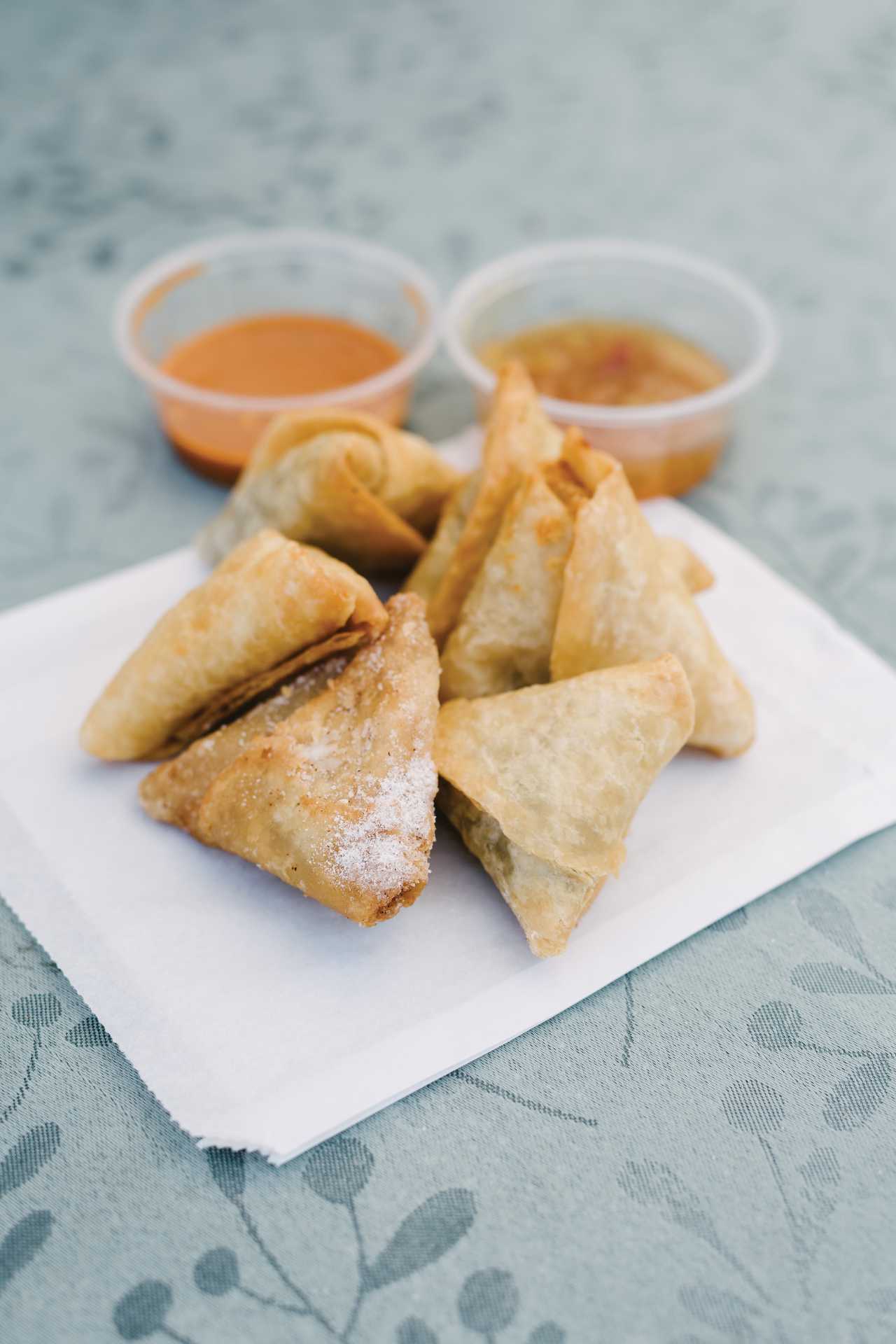 Mayers also hopes to see more Black and Indigenous markets pop up around the city, even if they're not at the helm. "Black people farm, Black people cook, Black people sell stuff. I think, inherently we are entrepreneurs, because we've always had to find another way to make money and another way to support our families. Because we have not always been accepted."
Above all, though, Deeply Rooted Farmers' Market is a fun way to spend a Sunday morning. "It's still a farmers' market," says Chef Marty. "It's still a
place to come get amazing foods and amazing products. [The market] being Black or Indigenous is just providing opportunities for people to share that." Holden agrees that it has "the best vibe … When we were in the Dominican Republic, our two-year-old woke up and said, 'Anana, can we go to the market?'"
From seasonal fruit and easy-drinking pale ales to artisanal body bombs and soaps, there's enough to keep you coming back every weekend. And, in addition to the good eats, kids and adults will be amused by live entertainment, like music and drumming workshops. Deeply Rooted Farmers' Market runs every Sunday until September 25, at 455 Cosburn Avenue.