In March 2020, John Sinopoli, owner and executive chef of Ascari Hospitality Group had to visit each of his restaurant locations to lay off all of his staff. The mentally-exhausting day left him feeling dejected and confused. It was uncharted territory and he was concerned with whether the government would step in to support them after mandating the closure of restaurants. So Sinopoli reached out to a friend who had been working in government for 25 years and had experience with lobbying.
"His response was 'nobody knows what to do. Nobody in government understands what they need to do next. You need to tell them,'" recounts Sinopoli. "They don't have anyone in government who was used to dealing with multiple industries shutting down because of a pandemic. So, I started writing a letter."
In the letter, Sinopoli outlined what restaurants would need to survive the coming weeks. He showed it to his partners, then began shopping it with other restaurants. He coined the name SaveHospitalityCA and within six weeks, they had 1,300 restaurants on board, representing almost 100,000 employees who had been laid off.
"What that letter did was, it gained us access to government officials to have our say and contribute to the conversation. Then we just started being the two or three people that were at the table when policy was being discussed. We basically grassroots advocated our way into the conversation," says Sinopoli.
Prior to this, the restaurant industry had little to no representation in government, despite its key role in our economy.
"The restaurant industry represents 1.2 million workers in the country, plus another 300,000–400,000 industry support workers, whether delivery drivers, trades or restaurant service providers," says Sinopoli. "We were four to five per cent of the GDP, and there was nobody in government whose full-time job it was to study restaurants or to liaise with them. We represented more GDP than a multitude of other industries, who all have a seat at the table of policymaking. Yet, we didn't have anyone."
Now, they finally have a seat at the table, representing an industry that is integral, not only to our economy, but also to our communities. With dining out back on the menu, Torontonians finally have a place to congregate and socialize again — something that was missing throughout the COVID crisis.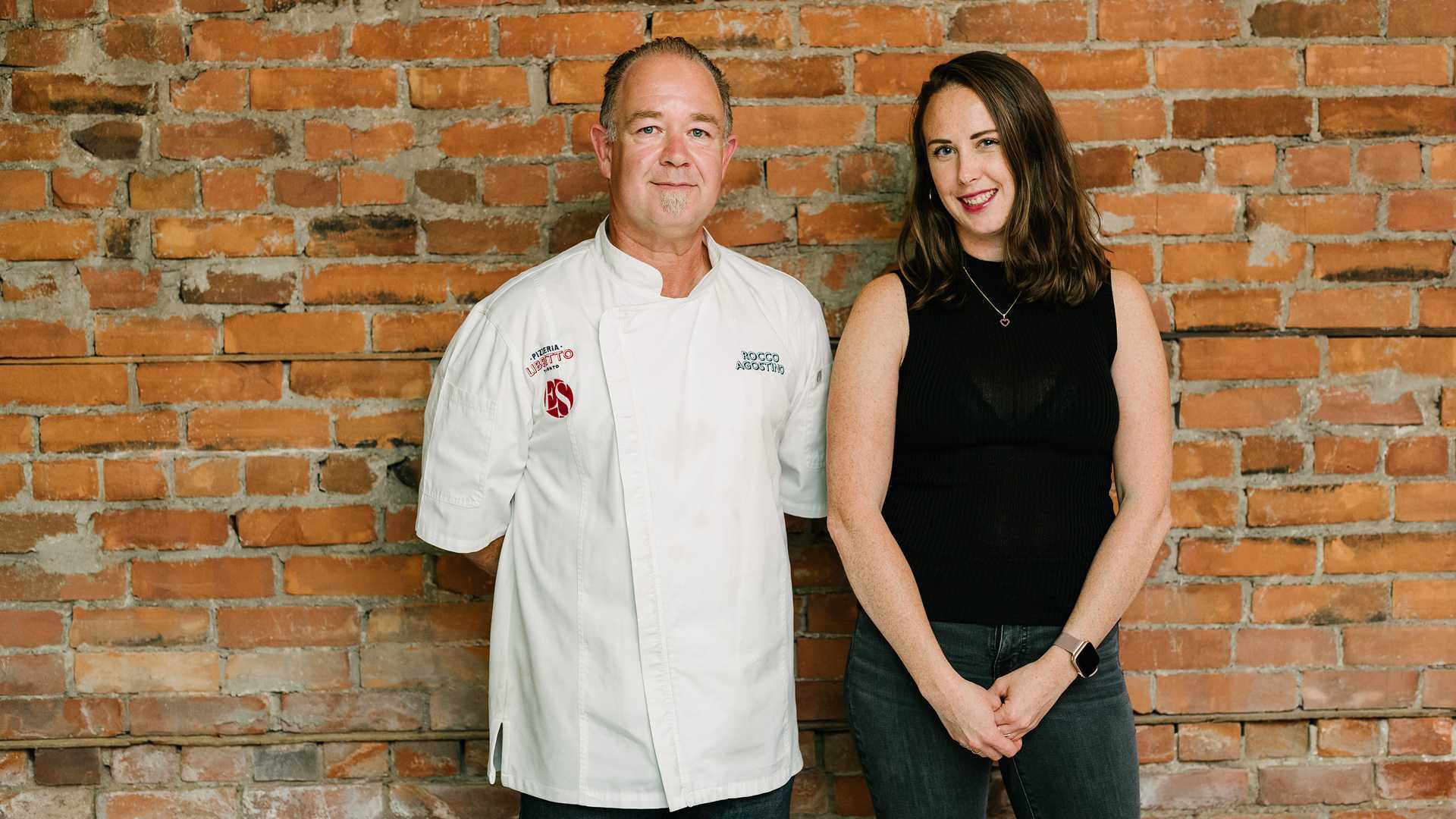 "This pandemic has been really hard on people mentally. And getting back to these convivial dining experiences has been a really, really positive thing," says Hilary Drago, senior operations manager at Pizzeria Libretto.
During the lockdown when they couldn't host diners, the Neapolitan pizza brand offered takeout and delivery at their restaurants, and launched a frozen pizza program available in grocery stores. Executive chef and partner Rocco Agostino had to rethink the menu, adding pizza styles like New York and Sicilian that would travel better and allow for more customization to appeal to at-home customers.
"We spent a lot of time reinventing how we operate from a food cost perspective and what our offering is, too. So that regardless of the open and close, open and close, we were able to keep food costs and food waste at a minimum," says Drago. "We've really simplified a lot of things that make a lot more sense. We're not ordering these one-off ingredients that were just for one dish and then would maybe have to be wasted at the end of the week."
As a result of the pandemic, Agostino and Drago streamlined operations at Pizzeria Libretto, lowering their food waste, and becoming more efficient overall. And that isn't the end of their pandemic successes — they even managed to open a new location in the Junction earlier this year, during the height of the lockdown.
"We had no idea what to expect when we opened a restaurant in the middle of the pandemic, but the support from the community has been outstanding," says Drago. "People have just been so happy to see us here. People want to dine in restaurants, and they want to share food and drinks and experiences and feel transported."
Between national takeout days and campaigns on social media, Torontonians have rallied around the city's eating establishments to offer their support — showing just how integral restaurants are.
Over in Little Italy, French restaurant Pompette also opened during the pandemic, relying on support from the community.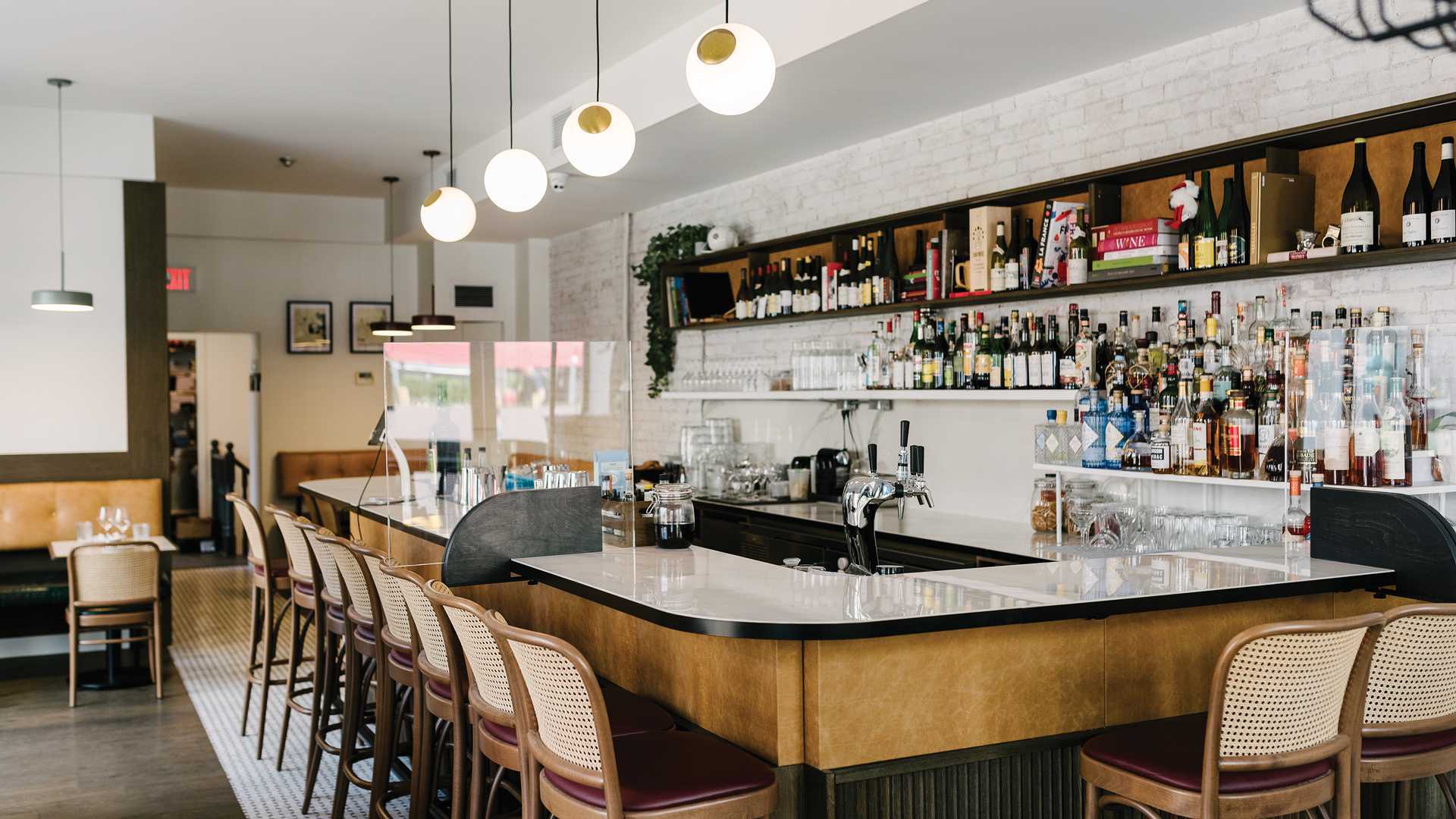 "We did not have any help from the government, any rent subsidy, nothing," says Martine Bauer, chef and co-owner of Pompette. "We needed to justify previous year bills, and we did not have anything because we were not open the previous year. So, it was one year of struggling with everything, especially the financial aspects."
Pompette was slated to open in April 2020, but when the pandemic hit they were forced to push it back. In May, they were able to launch takeout and delivery, but it was challenging competing for takeout sales with every other restaurant in the city, some much more well-known. But Pompette was able to pull through and even open a second location, Bar Pompette, just down the street (previously The Walton) in the spring.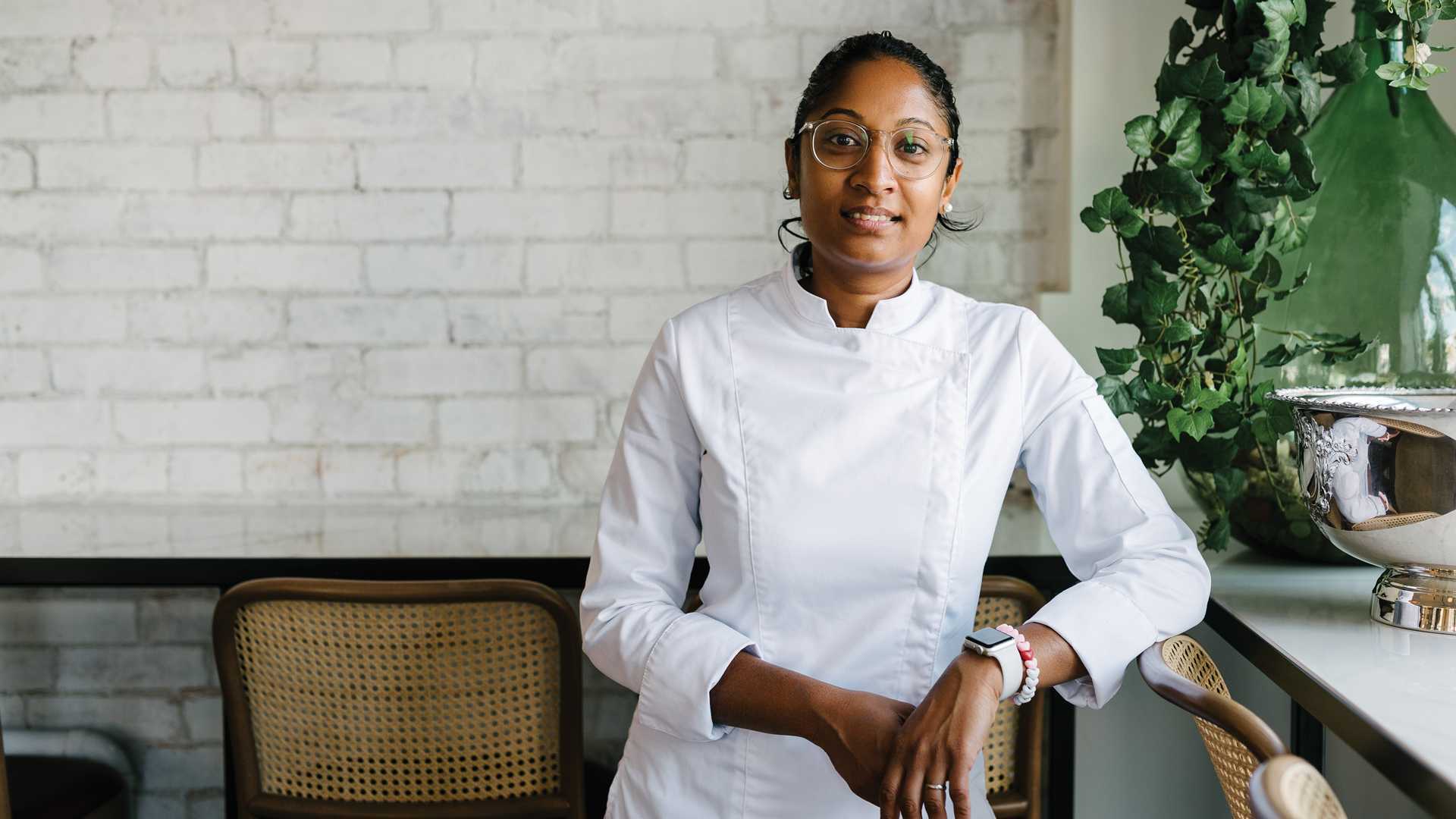 Restaurants have fought hard to survive the onslaught of lockdowns and restrictions over the last 18 months. In June, restaurants were finally able to open their patios again, with the return to indoor dining following in July. But now the industry is facing a whole new slew of challenges.
 "There are still a lot of people not comfortable with indoor dining unless you're dining with your immediate household. A lot of people are excited to get together but they're more comfortable outside," says Drago.
 Torontonians are ready to dine out again, and both weeknights and weekends have seen patios filled to capacity with lines and long wait times. But many of those who are going out still don't want to dine indoors.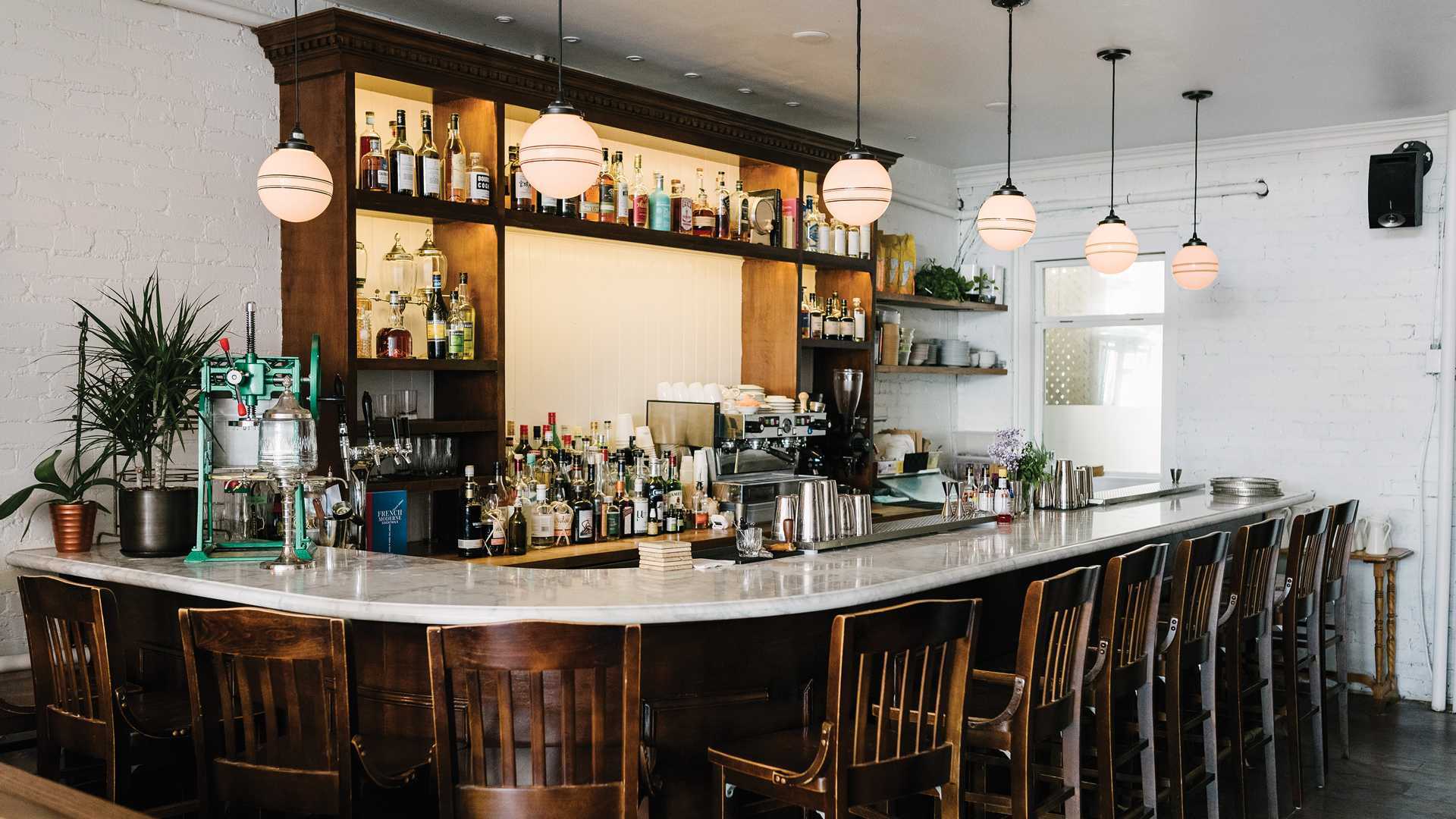 "If people are not feeling comfortable inside, we're limited to, instead of a 60–70 seat restaurant, we're dealing with 20 seats outdoors," says Drago.
Thanks to the CaféTO program, Pizzeria Libretto has been able to operate roadside patios at their Ossington and Junction locations, which previously didn't have any outdoor seating. But the reluctance to sit indoors and the spaced apart tables mean that restaurants still can't operate at full capacity, despite diners being ready to eat out again.
But with all of the cleaning protocols in place, restaurants feel that they are providing a safe dining atmosphere for guests.
"I remember when Toronto Public Health first released their guidelines for reopening restaurants over a year ago. I'm looking through this list and I'm like, what is here that wasn't here before? The food industry has always been one where health and safety and cleanliness is top, top priority," says Drago. "We have had a couple of COVID cases at some of our restaurants over the year and not one has spread to a single individual. That goes to show that everything that we're doing on a regular daily basis is clearly working to keep each other safe."
On top of diners' hesitancy to eat inside, restaurants are also facing another huge obstacle: the lack of staff.
"We're now in a position where it's this really strange catch 22, where we're finally able to open and do some business, yet we don't have a workforce to do it because we were closed so long that so many people have just moved on from our industry,"
says Sinopoli.
Fine dining restaurant Alo began putting their tasting menus into takeout containers for the first time during the pandemic. With indoor dining open again, people were eager to return to the restaurant in person.
"We've had reservations held since our closure, and our guests have been loyal and waiting for us to reopen," says general manager Manda Wong. "We have guest inquiries all the time about wanting to come dine with us and how to get a reservation. Once guests come into our lobby, they are super excited. People have made multiple reservations within the month. People are definitely excited to be dining out again. And just being able to sit with other people, being able to dine with friends, sharing a new experience and being out of the house."
But despite all the excitement and growth, Alo is still struggling with the limited restaurant workforce.
"One of the biggest issues we've had, as I'm sure all restaurants are going through right now, is staffing," says Wong. "A lot of people didn't return to the hospitality industry, or moved out of the city to work in the County or out in Niagara."
Patios all over the city have been packed throughout the summer, but without enough staff, restaurants have been forced into a difficult position. At Pizzeria Libretto's locations, they've had to limit their hours, while Pompette hasn't been able to open the indoor portion of the restaurant without employees to staff it.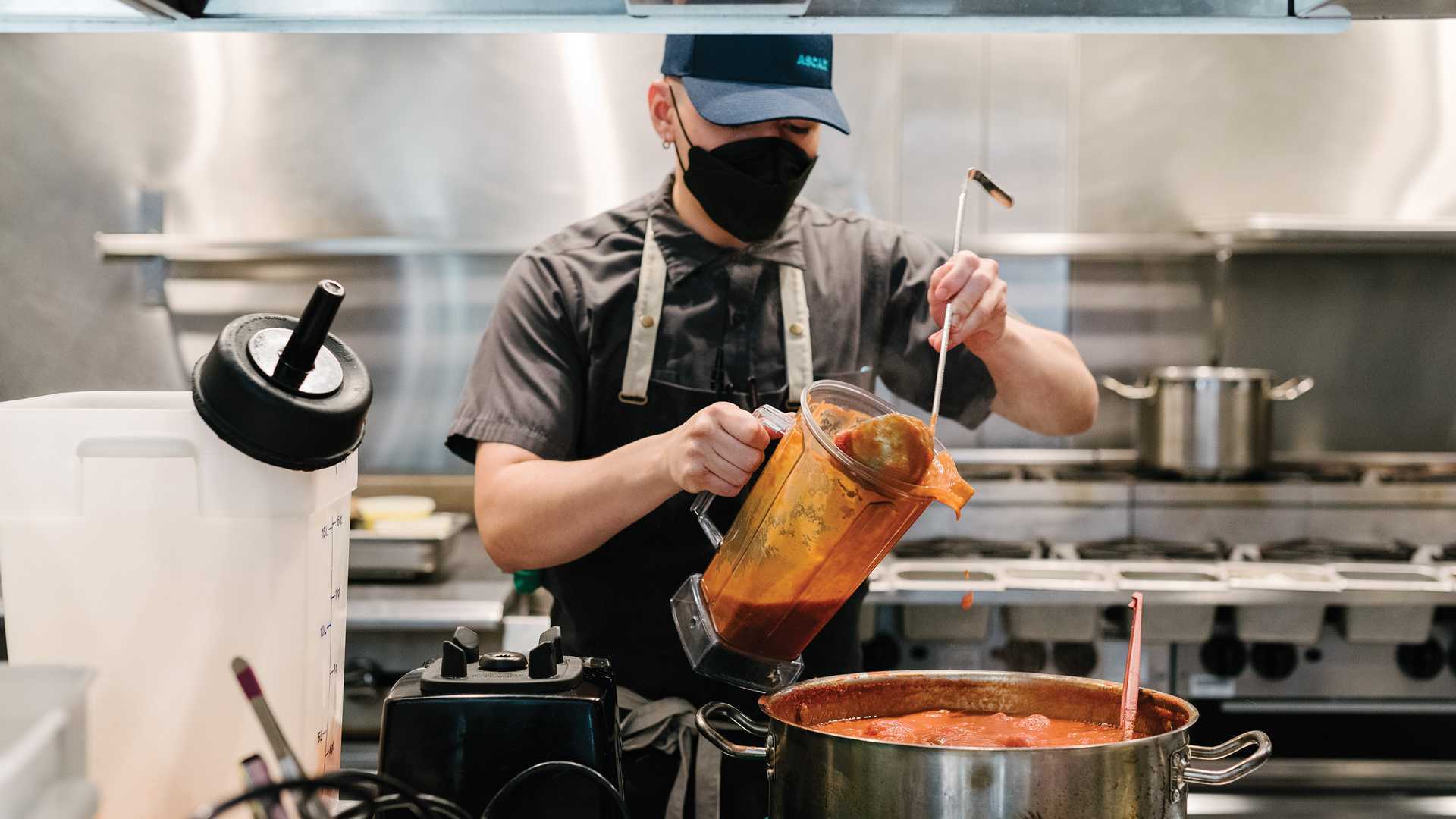 Hiring signs all over the city are an indication of the severity of the current worker shortage. But while the mass exodus from the restaurant industry has been challenging for restaurateurs, it's also brought certain issues to light.
"It's definitely not a secret that there's been some not so great industry situations exposed over the pandemic and people are asking for a lot of change in this industry, which I don't blame them for," says Drago. "We've always been the type of restaurant that treats our people fairly and well. And they work with us forever. But there's been a lot of people who have turned their backs on this industry because of negative stuff that's happened before."
Pizzeria Libretto has always made an effort to take care of their staff, paying their back-of-house employees more than minimum wage and, since the pandemic, offering health benefits to their staff.
John Sinopoli also sees improving working conditions as the only way forward for the restaurant industry.
"We don't have people lined up to work for us so we have to pay better. We have to treat people with respect. We have to give them professional development. We have to provide all the things that create a positive, professional work environment for people who want to build a career in this industry. If we can't attract career restaurant workers, we're dead in the water in a few years. So, I think it's inevitable that the industry is changing for the better," says Sinopoli.
"It's not just the employees and the owners and the managers and the chefs who need to contribute to that; it's also the diners who have to vote with their dollar and spend money in places that they think are doing a better job."
Restaurant-goers have the choice of which establishments they want to support, and those dollars have a direct impact.
"Customers need to be a partner in the improved restaurant landscape. We cannot let the dining public off the hook," says Sinopoli. "You cannot have an amazing bowl of noodles, or pasta or whatever for $15, and then complain when it gets more expensive. And then also complain that people in the restaurant industry don't make enough money. The price you pay for your food made by somebody else is inextricably linked to the quality of life of the person making that food."
Between the worker shortage, ongoing restrictions and the reluctance to eat indoors, restaurants are still fighting an uphill battle. But as diners, we have the ability to shape what Toronto's restaurant landscape will look like on the other side of this.
"I think that this pandemic is very far away from being over still, but I do strongly believe that when it is over, our industry is going to be booming and flourishing and more positive, and more important than anything," says Drago. "What I think this pandemic has taught a lot of people, and I see this when I interact with guests, is restaurants are part of our communities. They are a part of our cities, our towns, our neighbourhoods. It's what makes Toronto an incredible city to live in."
As a result of the pandemic, restaurants have had to improve their sustainability, both from a cost-waste perspective, and when it comes to the longevity of employees' careers. For the first time, those involved in the restaurant industry finally have a seat at the table where policy making is happening. And Sinopoli plans to continue to grow SaveHospitalityCA into a full-fledged organization to continue advocating for restaurants and their workers. The pandemic resulted in an incredible amount of upheaval and Toronto's restaurant industry is at a pivotal point. It's poised for change.