When Hooked opened in 2011, there was very little in the way of local, let alone sustainable, fish available in Toronto. Aside from fishmongers like those at St. Lawrence Market and Taro's Fish, consumers struggled to find information about their seafood – exactly the catalyst needed to inspire the couple behind the 'Knowledgeable Fish Store'.
"I could find fresh fish but I couldn't find fresh fish that was local or fished responsibly. There was zero traceability," says chef Kristin Donovan, who opened their first store in Leslieville with her husband Dan shortly after the pair started a family.
"Fish is such a multi-layered item and it's the last wild food," says Donovan. "We felt that we could do something great – it was opportunity, desire and a lack in the market."
While Hooked is known for its commitment to sustainable seafood, Donovan admits that she prefers not to use the catch-all term.
"We don't even use the word [sustainable] because people misunderstand it so frequently. We prefer to say responsible or thoughtful."
Translation? Hooked has very determined catch methods and will only support small boat fisheries and communities. "We have zero interest in dealing with large boats and trawlers that go out for days."
Customers concerned that their purse might take a hit needn't worry. Hooked regularly comes out on the lower price side.
"We don't carry tilapia or conventionally farmed salmon. So if you're looking for $9.99-a-pound-fish, you can't compare it to what we're selling," says Donovan.
In summer, as much as 75 per cent of their fish comes from B.C. and the Great Lakes. But Hooked also sources shrimp from Vietnam and whole tuna directly from the Philippines. The bottom line is that they know where their fish was harvested, how and why.
While that sounds like a lot of work, the intent is simple: "Our mission is to get people to eat good fish more often," says Donovan.
Tip the Scales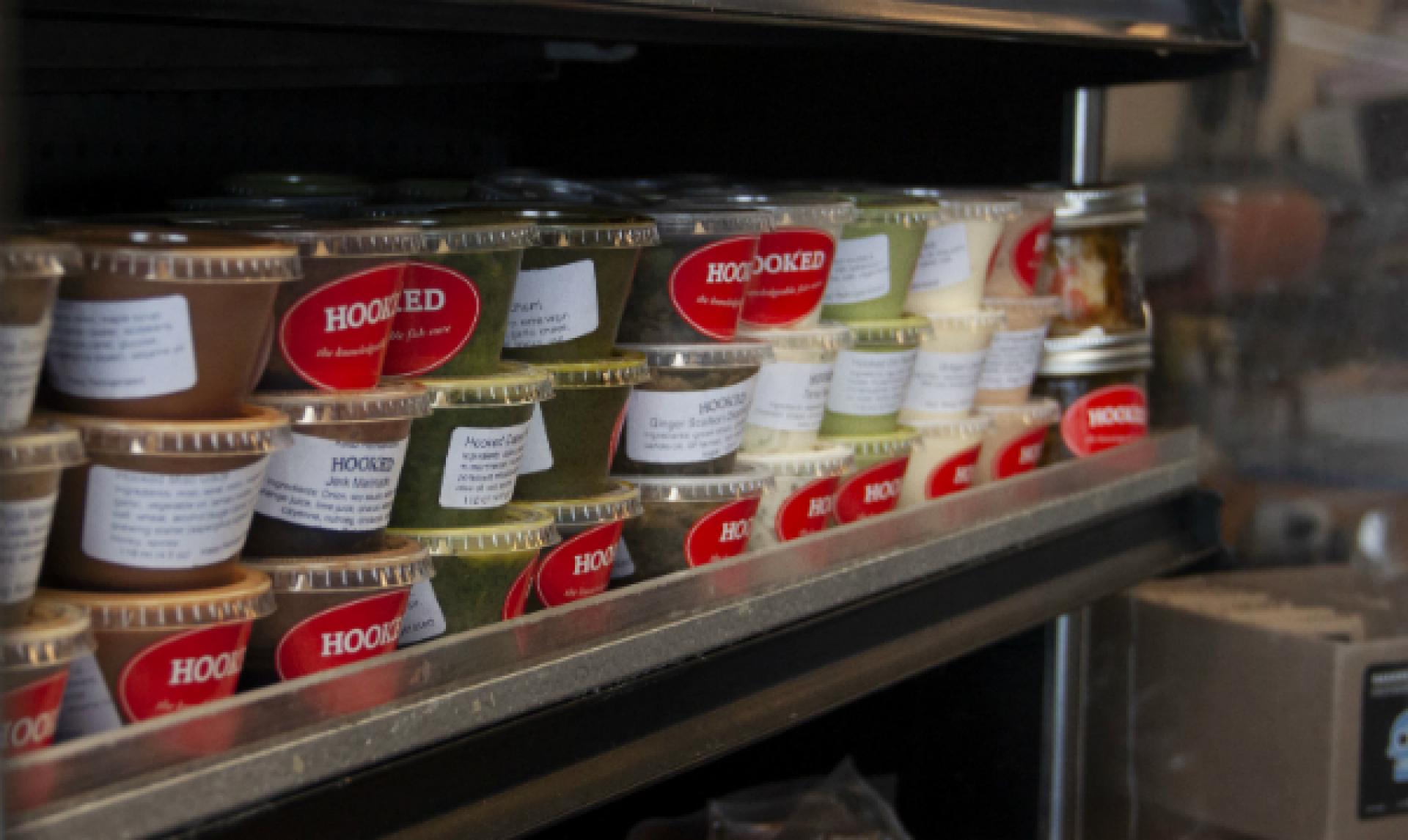 Sauces
"We offer about 15 different sauces and they will make a big difference to your dinner. We have a really good tartar sauce that we make like a gribiche so it's not sweet. We also make a chimichurri, a caper salsa verde and a Vietnamese-style scallion sauce."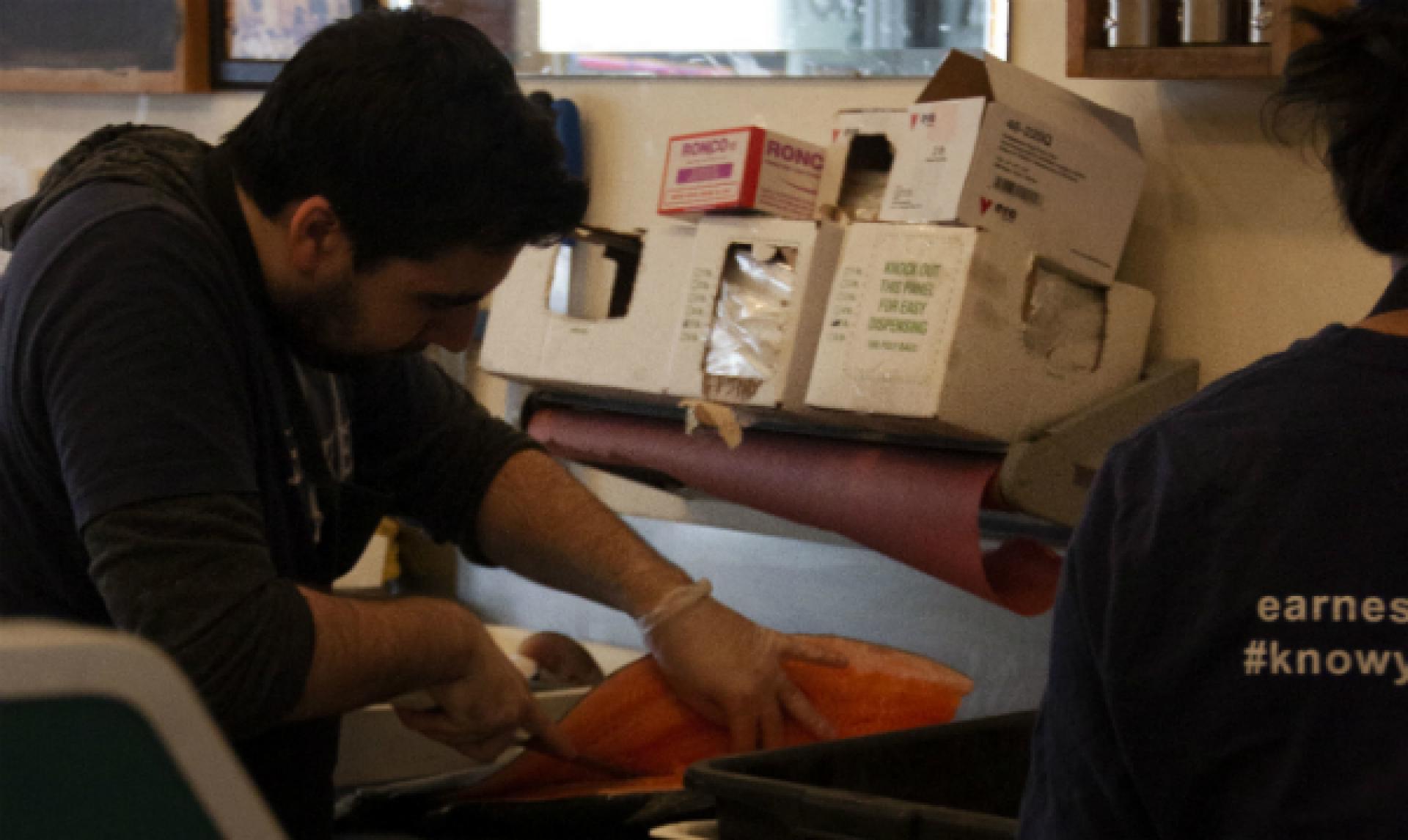 Classes
"Our Leslieville location has some great basic classes. We teach Fishmongering 101 and by the end of it, people have butchered two of their own fish, pan-fried them and made a sauce. Fish Cooking is another great one for people who are not comfortable cooking fish who want to learn."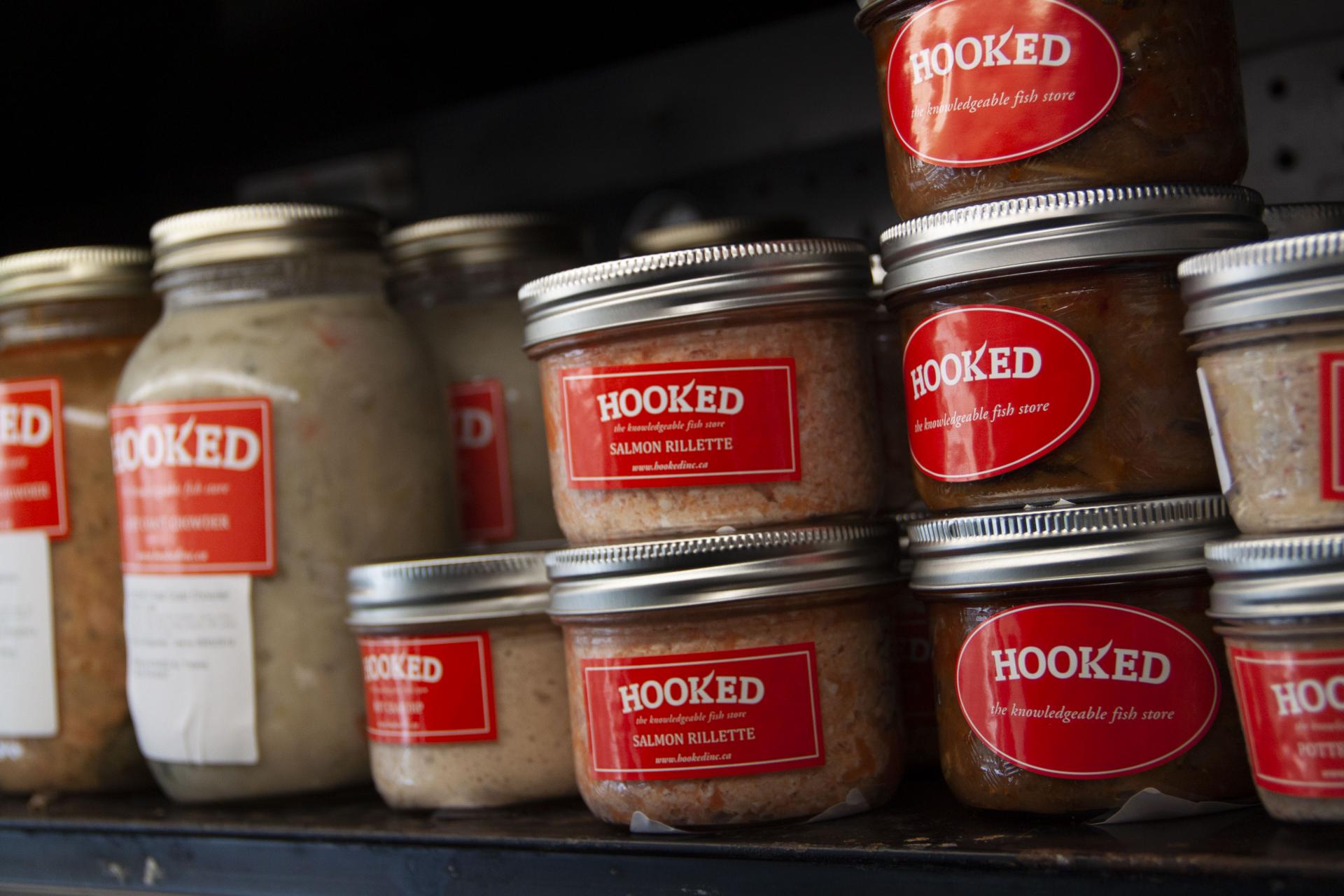 Smoked Fish
"We do a bunch of pâtés and spreads, but we also smoke our own fish in-house. We sell cold-smoked salmon, two kinds of gravlax and smoked trout. Even if you don't want to cook a whole fish, we make entertaining easier with things like a hot crab dip."