Going to a festival can solve all your problems – from boosting your mood to curing your summertime boredom, there's really no limit to what a food festival can do for your soul.
Joking aside, there's something special about experiencing food in groups. Whether the focus is on bringing people together, learning about a new culture or just having a beer with your friends, getting out for some warm-weather festivities can make or break your summer.
To get the most out of the remaining days of summer, get out and enjoy these celebrations of food, drink and culture. We guarantee that you won't regret it.
Toronto Caribbean Carnival, Aug 2-4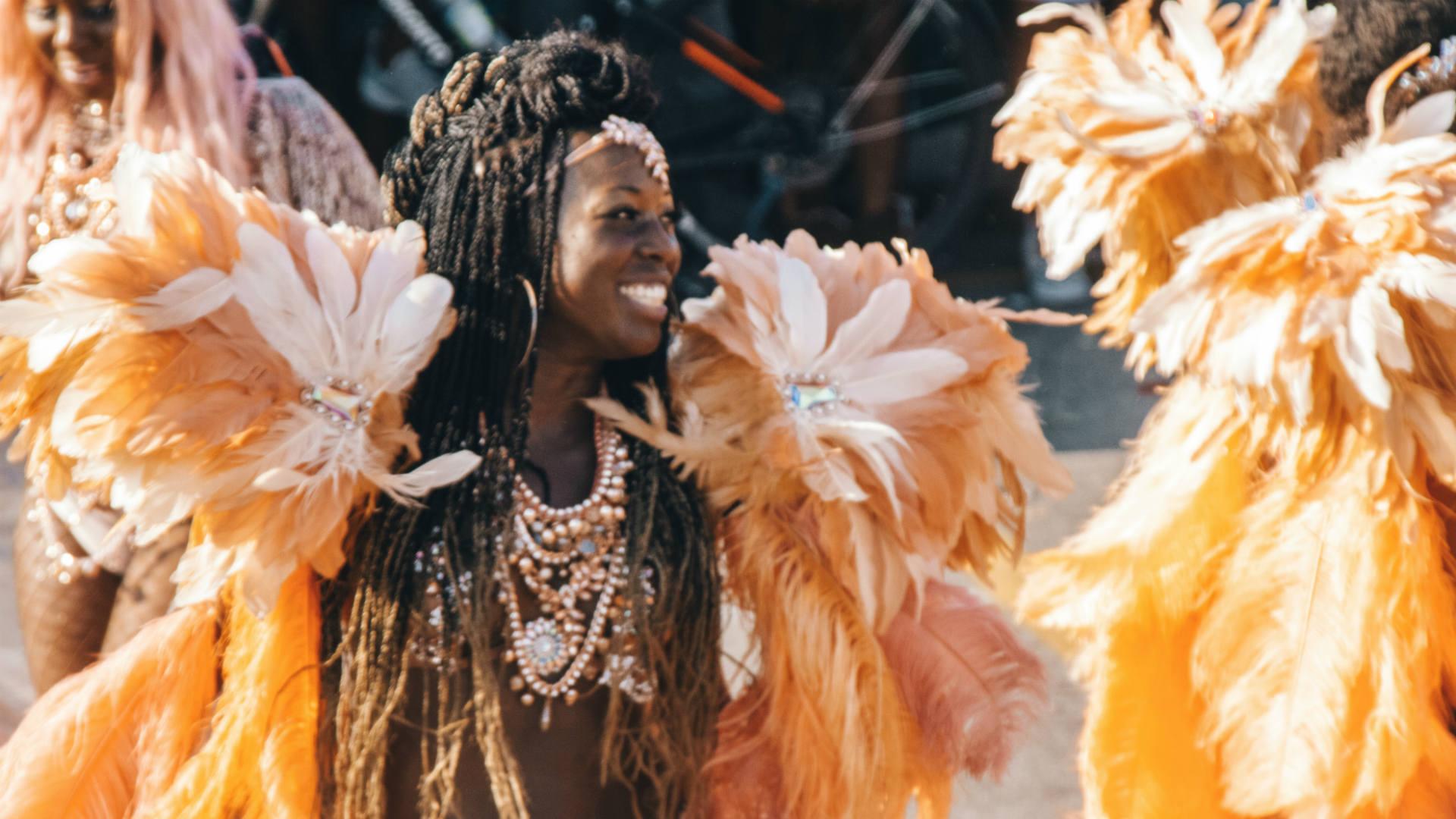 Over the years, going all out for Caribana has become a truly Canadian thing to do. Caribana – the famed celebration of everything Caribbean – draws nearly two million people to Toronto every year and is both a powerful expression of Caribbean culture and a raucous good time. We recommend going to a picnic and trying delicious Caribbean foods like doubles, fish cakes and jerk chicken. Also, you don't want to miss the Grande Parade on August 3rd! You can watch most of the parade on Lakeshore Blvd for free or you can pay to get into Exhibition Place. Admission: Free or $20 (if you want to enter Exhibition Place).
caribanatoronto.com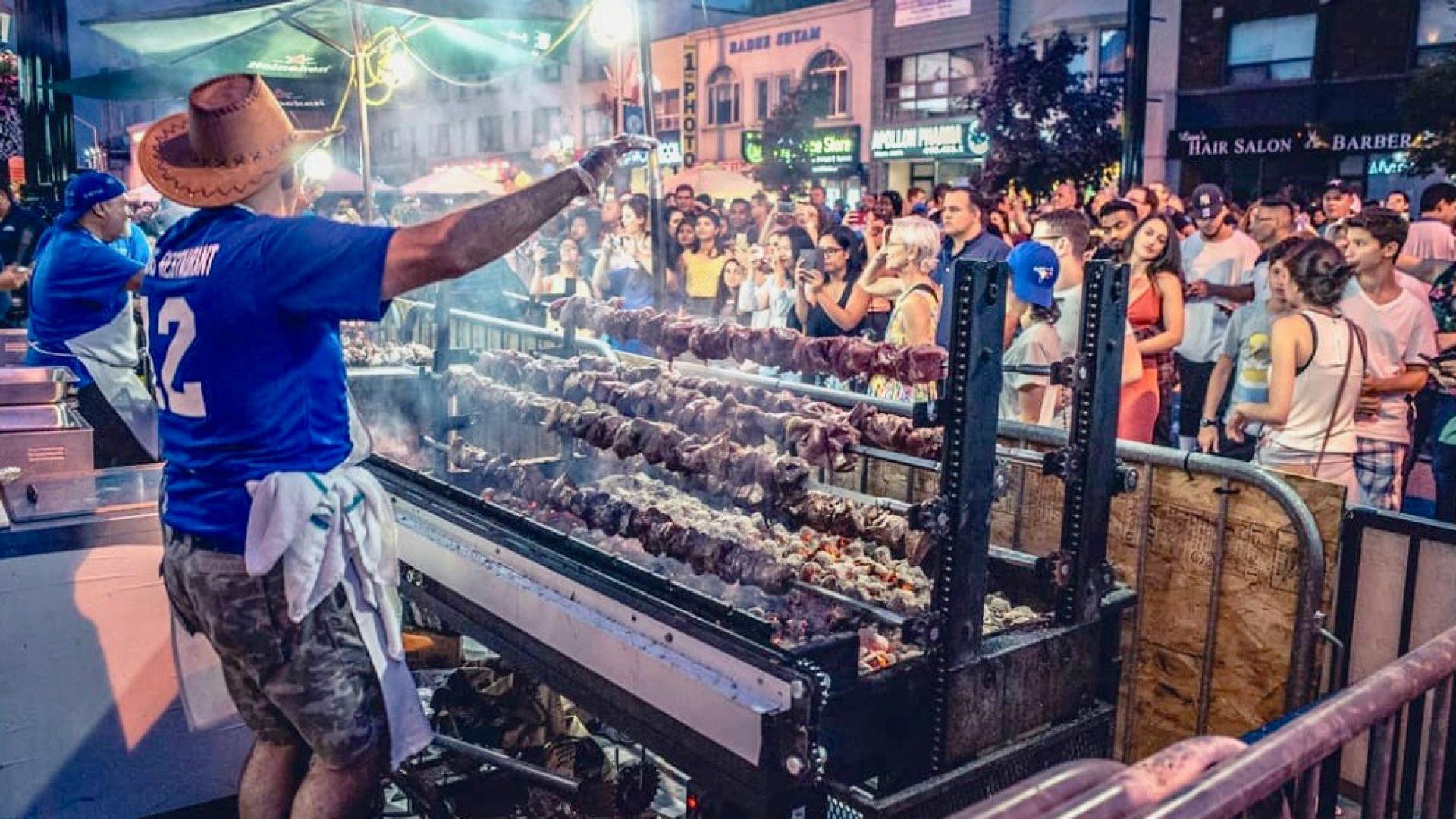 Holding the title of Toronto's largest street festival, the turnout for this Greektown celebration is always impressive – in past years attendance has been as high as 1.6 million. With $6 tasting menus, family-friendly entertainment and mouth-wateringly delicious street food, there's no mystery behind why Taste of the Danforth is so popular with Torontonians. Admission: Free.
tasteofthedanforth.com
The dishes you'll find at the Waterfront Pan-Asian Night Market are sometimes more art than food. Although eye-catching desserts like bubble waffles, liquid nitrogen ice cream and cotton candy burritos are worthy additions to your Insta-feed, we recommend taking in some classics as well. Grab some baozi, octopus skewers, Korean pancakes, Taiwanese stir-fried rice and if you're still hungry, get some rolled ice cream for dessert. And if you're really feeling bold, have a go at the stinky tofu. You never know, it just might surprise you. Admission: Free (for the night market), $20-35 (to enter the 19+ Beercraft zone).
waterfrontnightmarket.com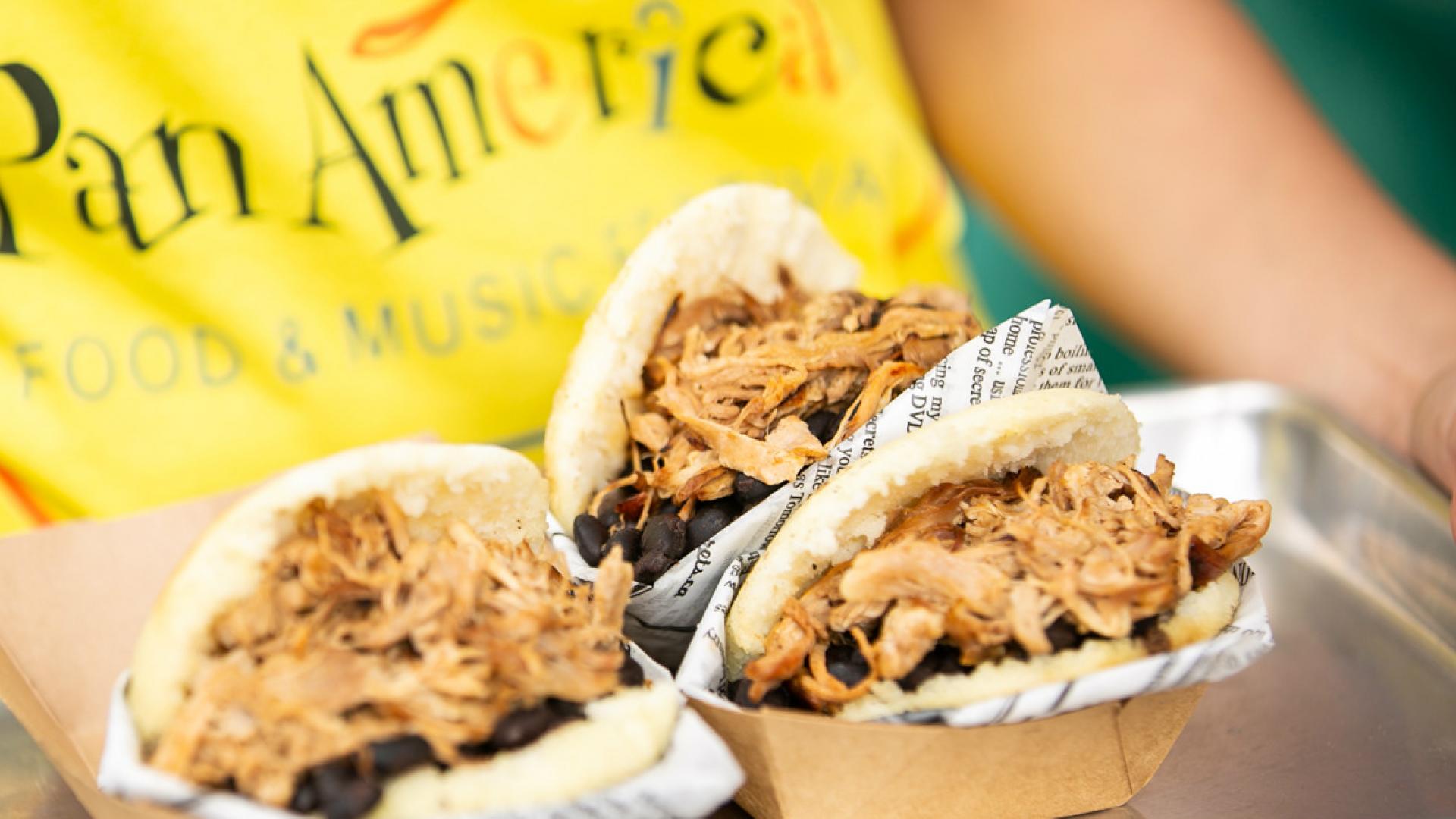 Putting a spotlight on the food and culture from the Western Hemisphere, the Panamerican Food and Music Festival is one huge family party. Join a salsa lesson, judge a cooking competition and then enjoy an arepa, a churro cone or a plate of paella. This year, the festival's theme is "Enjoying a Healthy Lifestyle," which isn't hard to do when you have such a sublime choice of cuisine. Bring on the costillitas! Admission: Free.
panamfest.com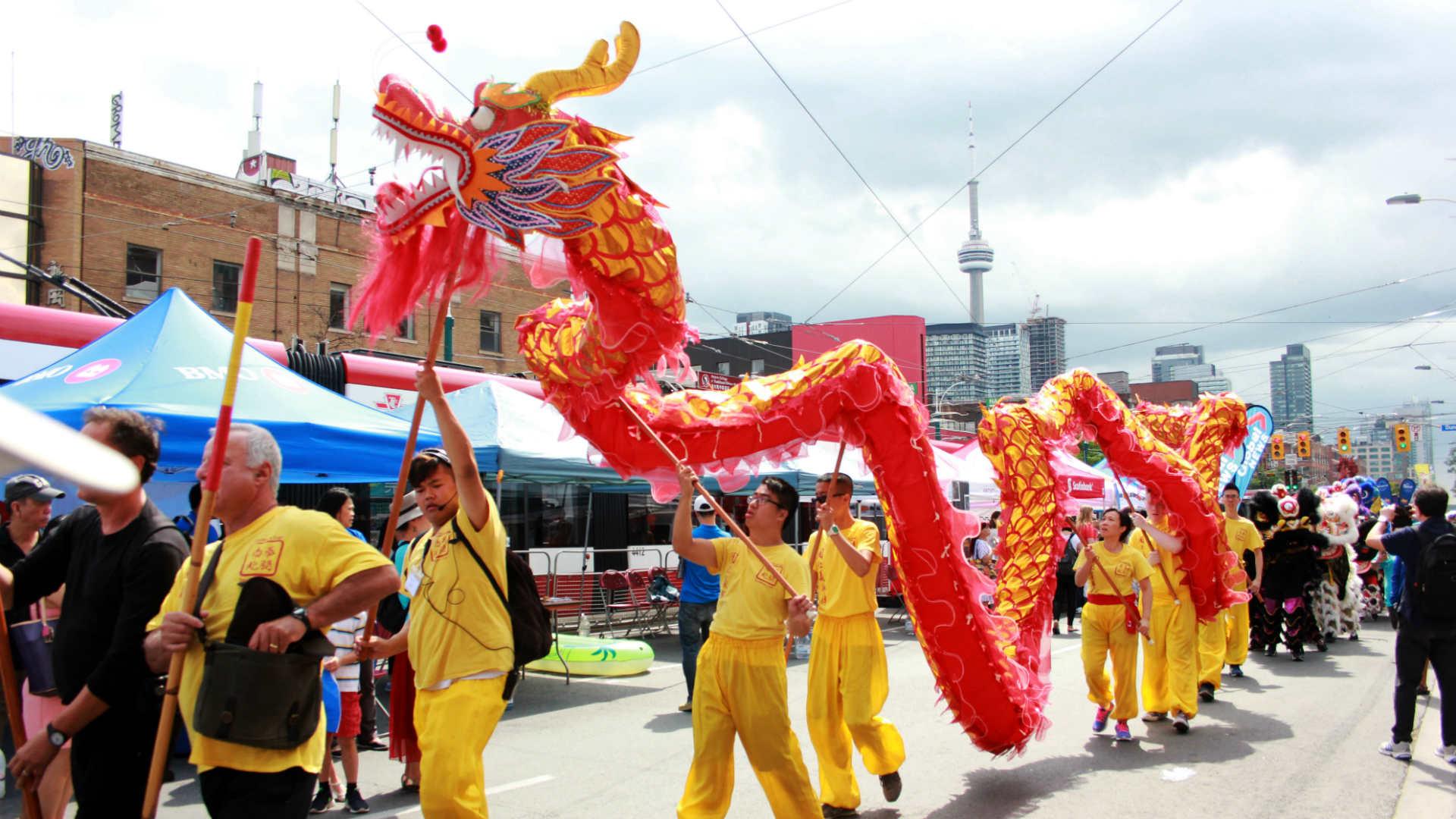 The two-day celebration of Chinese culture has been a staple of Toronto's community for 19 years. This year, the festival's theme is "12 Chinese Zodiac." The Chinatown Festival will kick off their opening ceremony with the traditional Dragon and Lion dances, which are said to bring good luck and prosperity to the community. In addition to street vendors, there will be cultural activities that include a scavenger hunt and a free walking tour. Admission: Free.
chinatownbia.com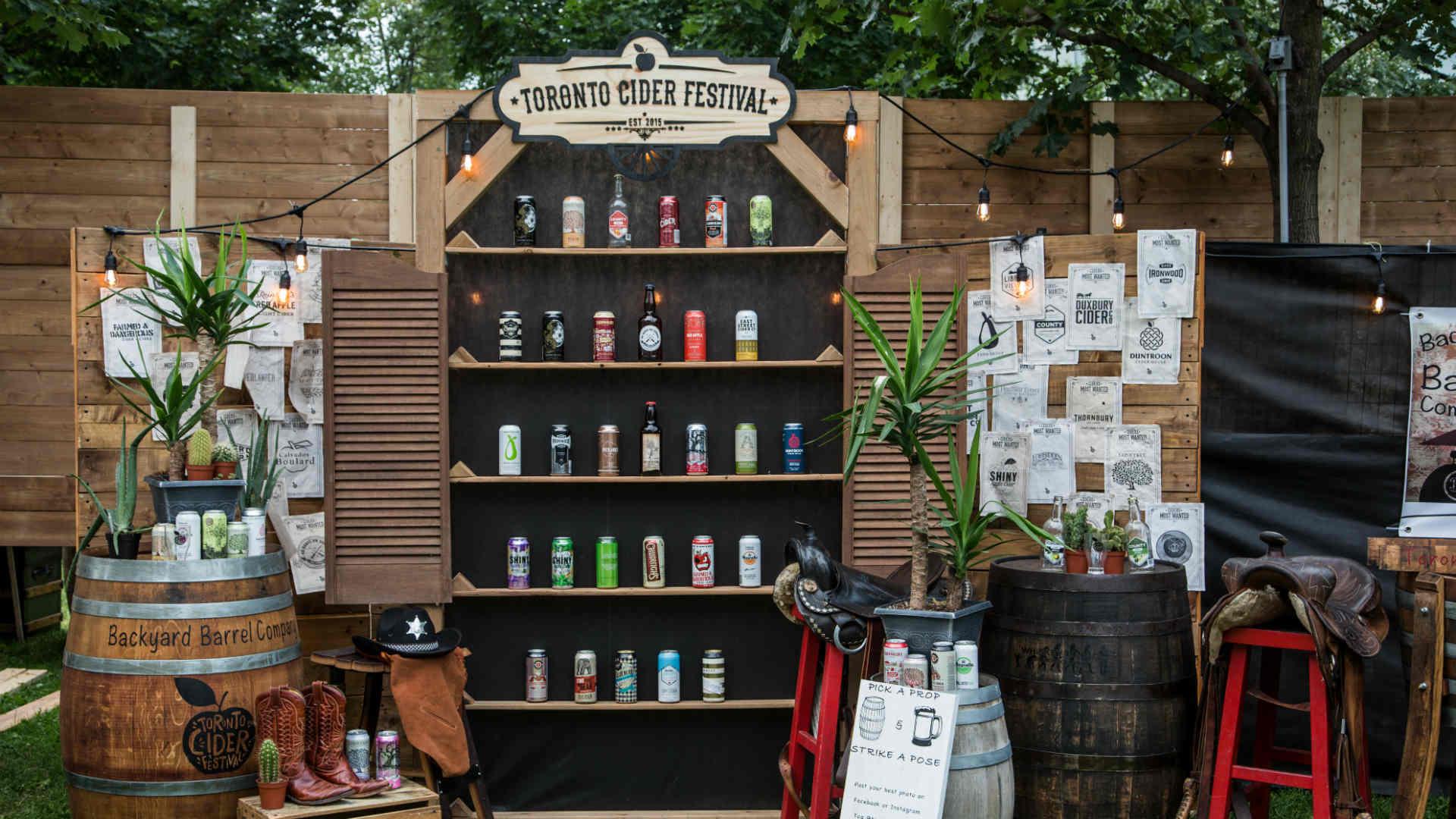 Looking for ways to feed your cider obsession? Boasting a selection of over 100 ciders from 35 cideries, the Toronto Cider Festival is a weekend filled with food, live music, and of course, cider. Festival-goers can sip on crisp new ciders paired with drool-worthy eats and take photos at special exhibits. Special events include a Country Night, a Waterfront Day Drinking Session and a special Saturday Night Party (keep in mind, you'll need separate tickets for each event). General admission: $48.26.
torontociderfestival.com
Yee-haw! Who wants to ride the mechanical bull? Oh, and there's also axe throwing, line dancing and live country music, so what more could you possibly need? The Beer, Bourbon and BBQ Festival features a prime selection of ribs, sausages, wings and all other things grilled. Head over to the bourbon tasting bar for your choice of drinks, including signature cocktails like Bourbon Lemonade. Admission: $7.95 for limited-time entry or $12.95 for all-day entry.
beerbourbonbarbecue.ca
If you missed the official Mac and Cheese Festival in June, it's not too late to celebrate the cheesy goodness of everyone's favourite comfort food. From August 30-September 2, the Mac and Cheese Festival is joining the annual Buskerfest at Woodbine Park, which occurs every year to raise money for Epilepsy Toronto. There will be live comedy, entertainment, magic and lots of mac and cheese. Suggested donation of $5-10 for admission (proceeds go towards Epilepsy Toronto).
themacandcheesefestival.com