Dumplings aren't just tasty crescent shaped snacks you get in Chinatown, there's an entire world of dough out there just waiting to be explored. So if you still need some convincing to venture outside this spring-winter-spring do it for the dumplings.
These toasty bundles with influences from all over can warm even the coldest hands. Pack in some pierogies, track down a ghost dumpling condo, get juicy...and maybe bring a bib.
Chubby's Jamaican Kitchen
104 Portland St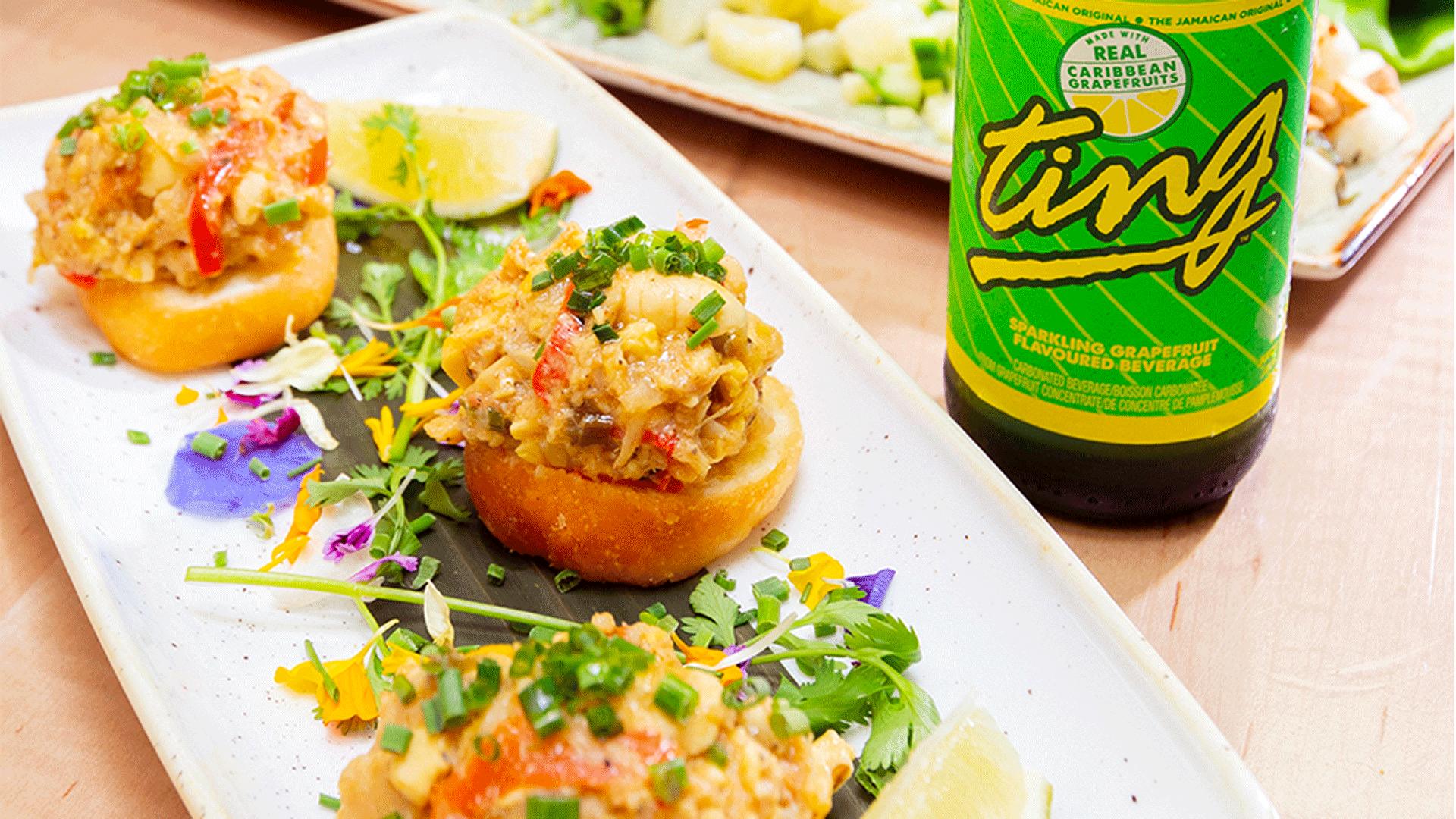 Ackee and saltfish is Jamaica's national dish and Chubby's does it justice, tenfold. Served on fried, yet fluffy dumplings with sweet pepper, onion and tomato, you'll want to pop these scrumptious bites into your mouth all day long.
Inspired by home-style Caribbean cooking and all the warmth, flavours and hospitality of Jamaican culture, Chubby's dumplings are a celebration of island food and those who love to cook it.
DaiLo
503 College St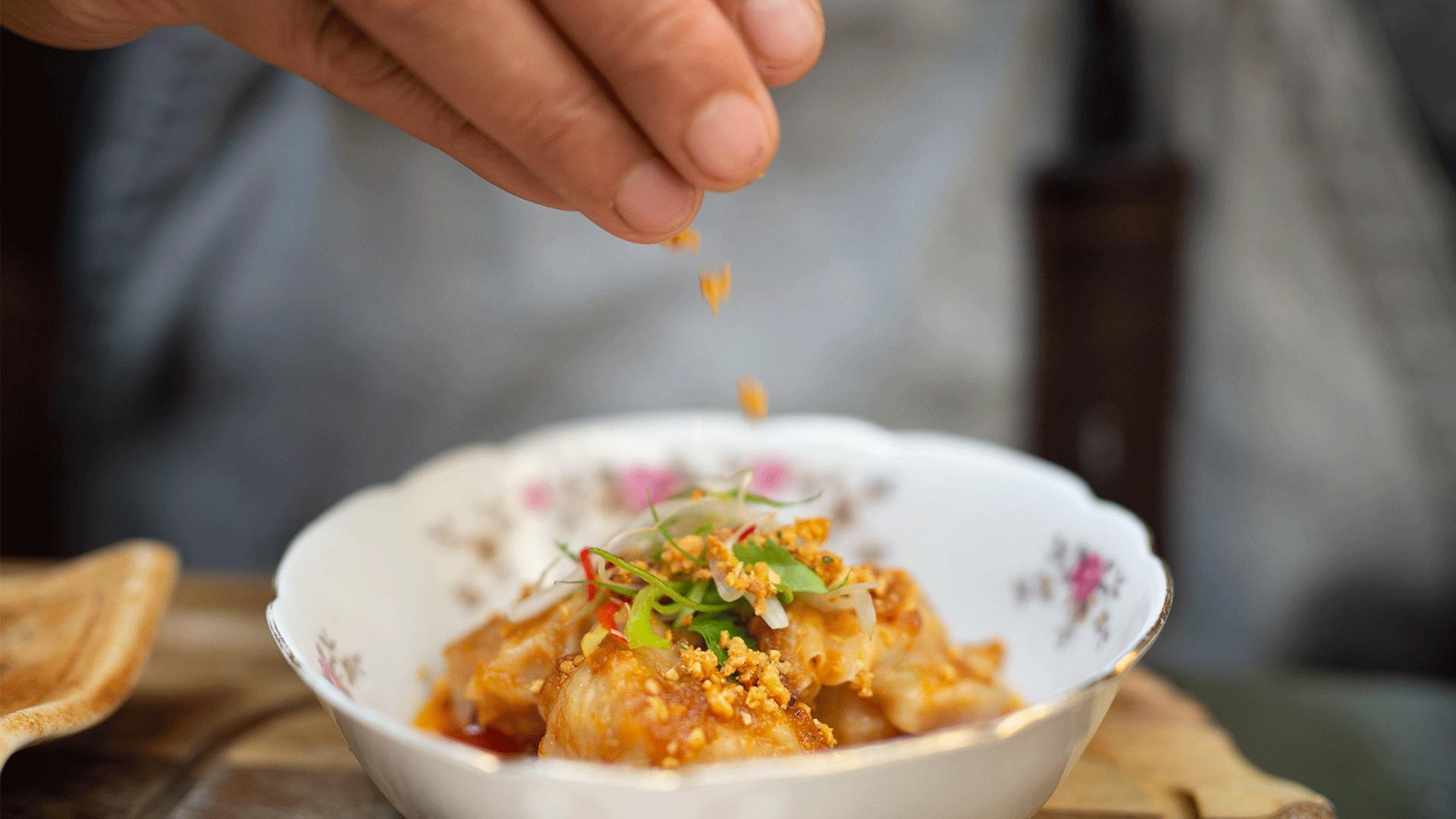 Can't decide to get DaiLo's Hakka brown wontons or smoked potato dumplings? Get both, seriously, no judgment. And no judgment, either, if you sip the house-made sauce from the bowl. DaiLo's menu combines chef Nick Liu's fondest childhood food memories with locally sourced ingredients.
Tennessee Tavern
1554 Queen St W
All you can eat pierogies? Challenge accepted. Every Sunday after 6 p.m. at this Parkdale joint, you'll find plates piled high with steamy pierogies nestled next to dollops of thick sour cream and sprinkled with bacon.
It's only AYCE on Sundays, but that doesn't mean you can't have your own personal pierogi challenge throughout the week
Byblos
Multiple Locations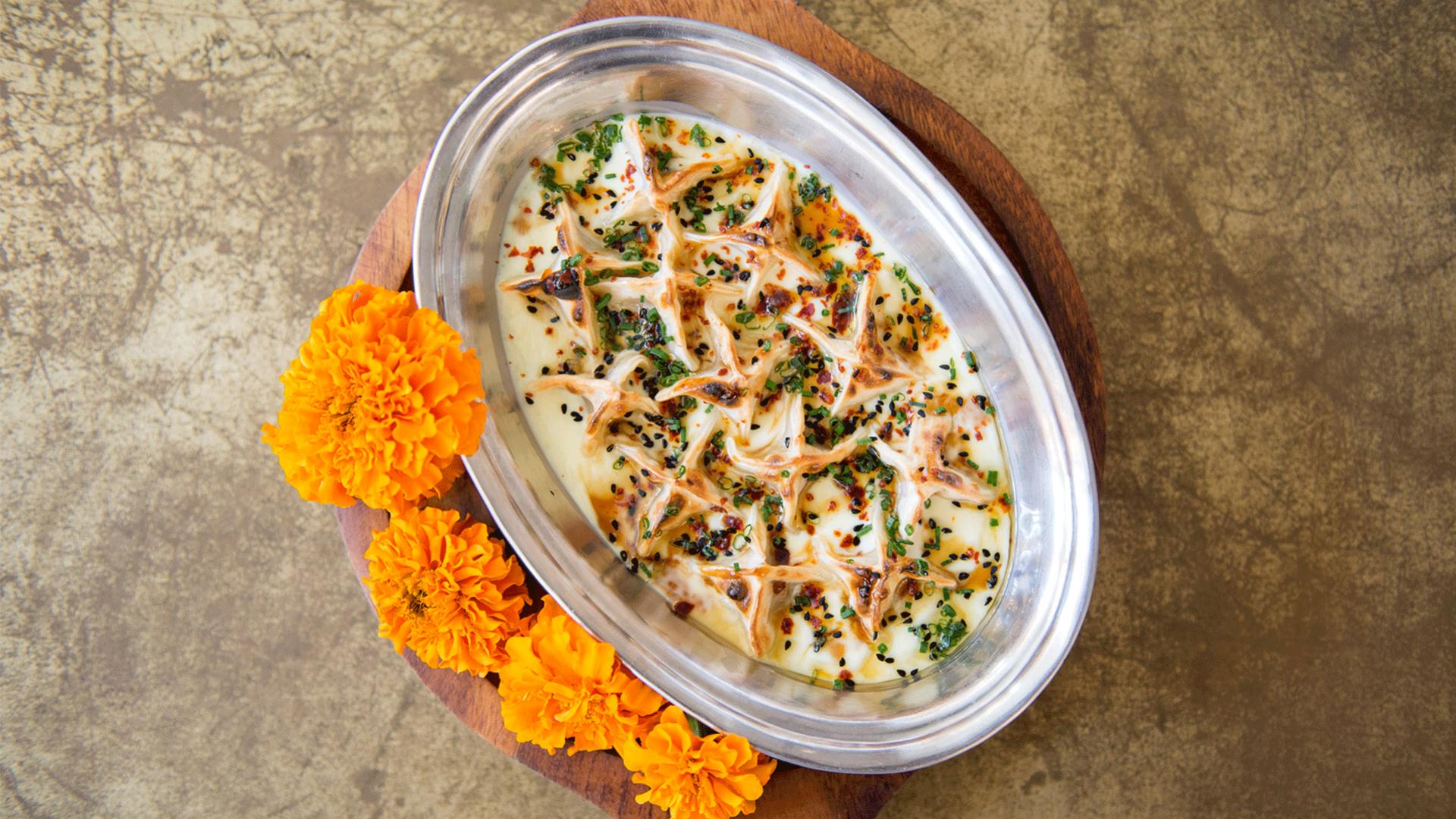 Byblos's take on traditional Turkish manti is the ultimate comfort food that'll heat you up from the inside when the outside air hurts. This dish pays homage to its regionally specific, time-honoured roots with hand-formed delicate squares of dough filled with smoky eggplant.
It's then baked in a yogurt sauce and drizzled with sweet molasses for that perfect blend of tangy and sweet. All that's missing is the Mediterranean sunshine and a warm, sea breeze.
Juicy Dumpling
280 Spadina Ave
The best spot in Chinatown for fresh, quick and cheap Shanghai-style dumplings. Be sure to try the pan-fried juicy pork buns and the mini soup dumplings. Bonus points if you get through a meal without spraying your neighbour or the windows – these little pockets are real juicy.
Freestyle Farm's Luncheonette
477 Richmond Street West
At Richmond and Spadina, Jill Chen uses Ritual to sell Shanghai dumplings, wontons (gluten free options too) and sauces out of her fifth-floor condo. Chen doesn't live in her condo, she uses it as as photography studio for her food styling business and part lunchtime dumpling factory.
Available for takeout Monday to Friday, from 11am-2pm, or until they run out – as these scrumptious morsels often do.