Winter in Toronto is…a lot. Thankfully, there are new places popping up all over the city to help ease those winter woes with everything from vegan indulgences to a record-hot charcoal grill. Instead of going outside where the air hurts your face, do yourself a favour and dethaw inside these new digs where the food is hot and the drinks are cold – but not as cold as it is outside.
Hy's Steakhouse
365 Bay St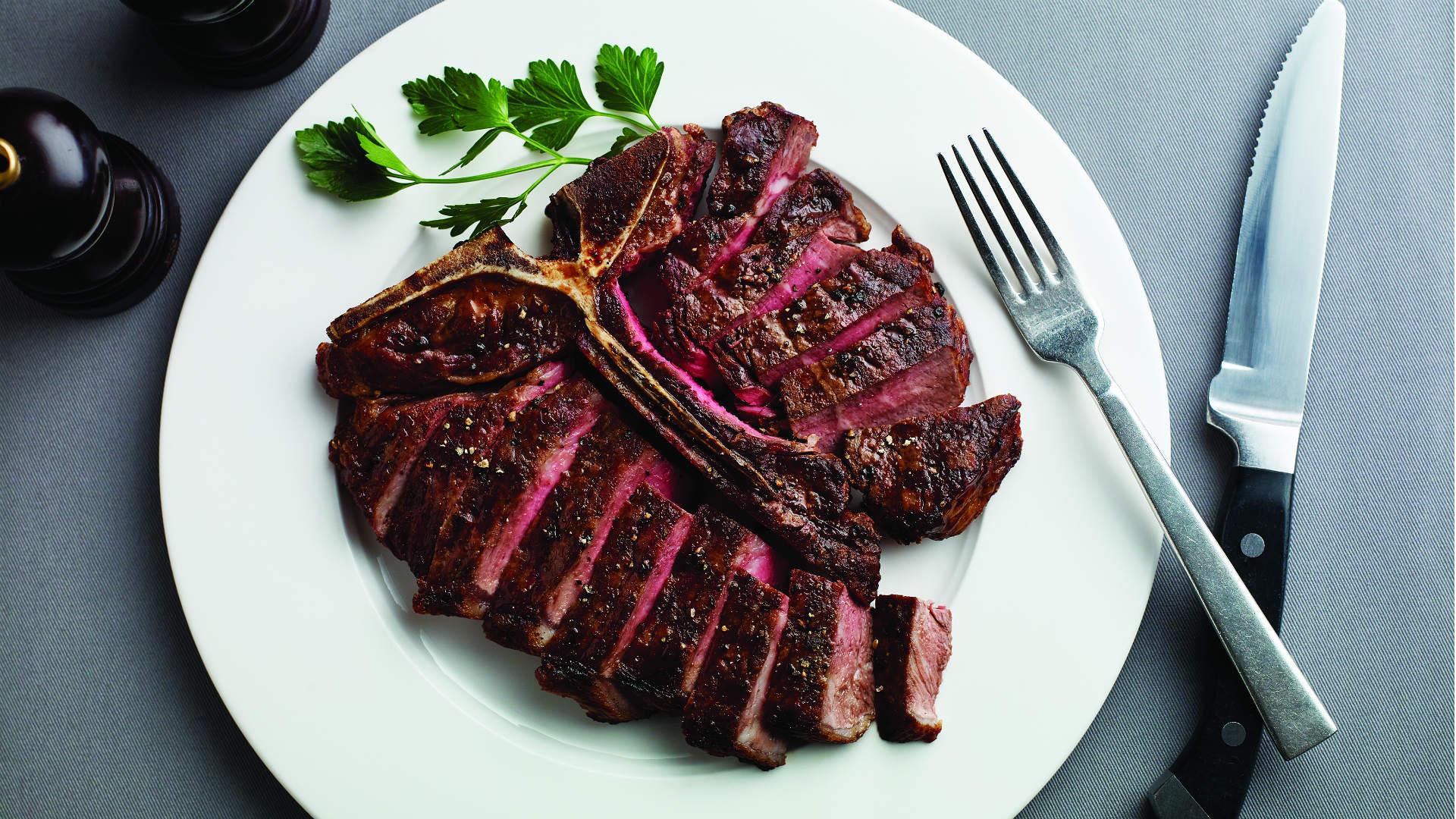 While the concept of Hy's Steakhouse in Toronto is nothing new (the restaurant was previously located on Adelaide until 2018 and spent 20 years on Richmond Street West before that), this 18,000-square foot space inside a former bank is something different altogether. To fully immerse yourself in the experience, make a reservation and head upstairs for tablecloths and fine dining – not to mention, the best view of the entire restaurant. There aren't many places left in downtown Toronto that still do tableside dining, and there's a feeling at Hy's that you might as well go hard or go home. Have your steak Diane flambéed inches from your seat, or order a Caesar salad and watch as your server wheels over their cart and expertly prepares the anchovy-laden dish in a giant bowl.
hyssteakhouse.com
Supernova Ballroom
330 Bay St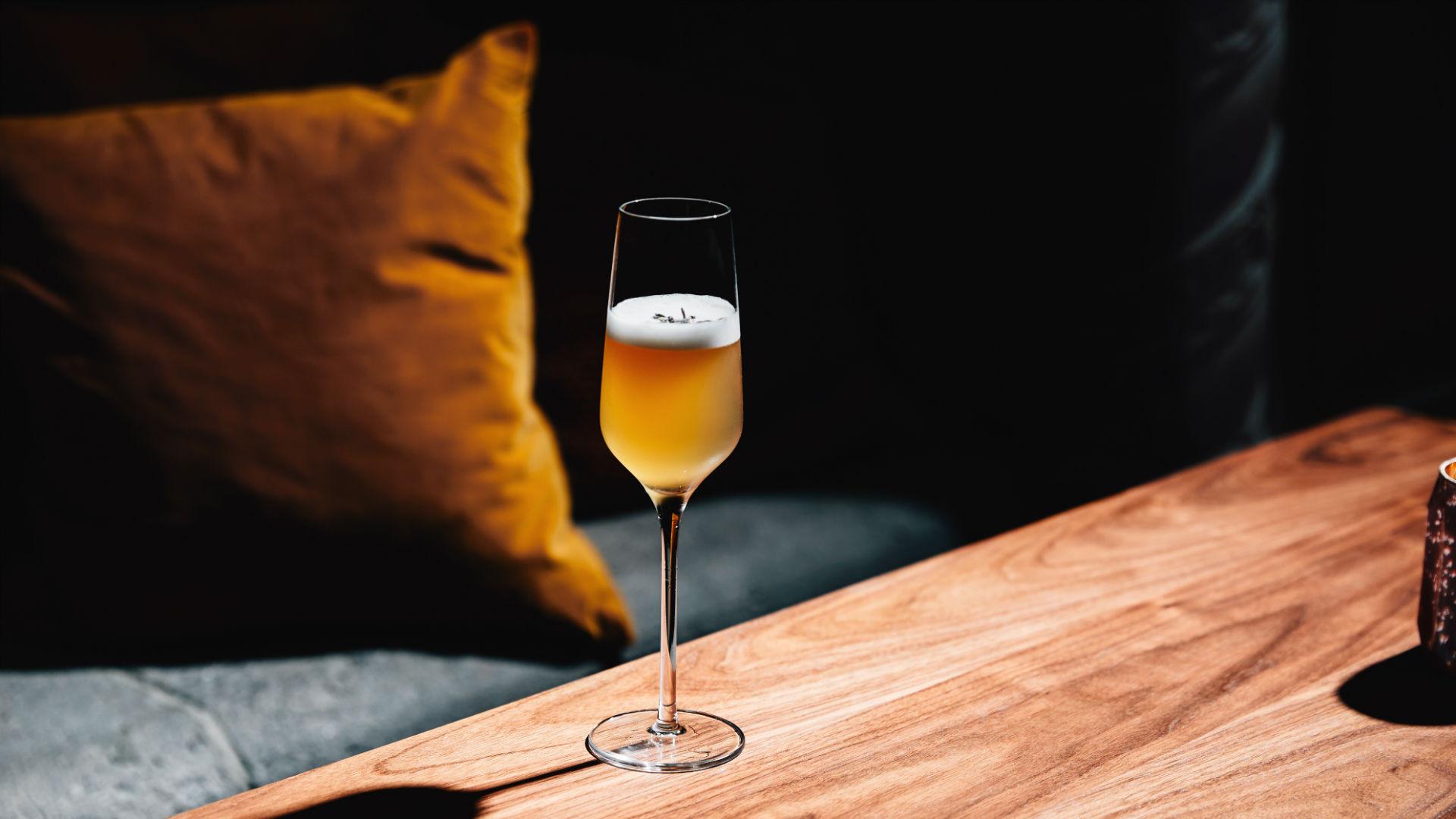 After hosting international events and pop-ups, the folks behind the beloved earth-conscious cocktail concept Trash Tiki finally have a permanent spot for slinging sustainable beverages with Supernova Ballroom. The anti-waste food and cocktail menus also draw inspiration from disco culture.
supernovaballroom.com
Lov
620 King St W, Suite 102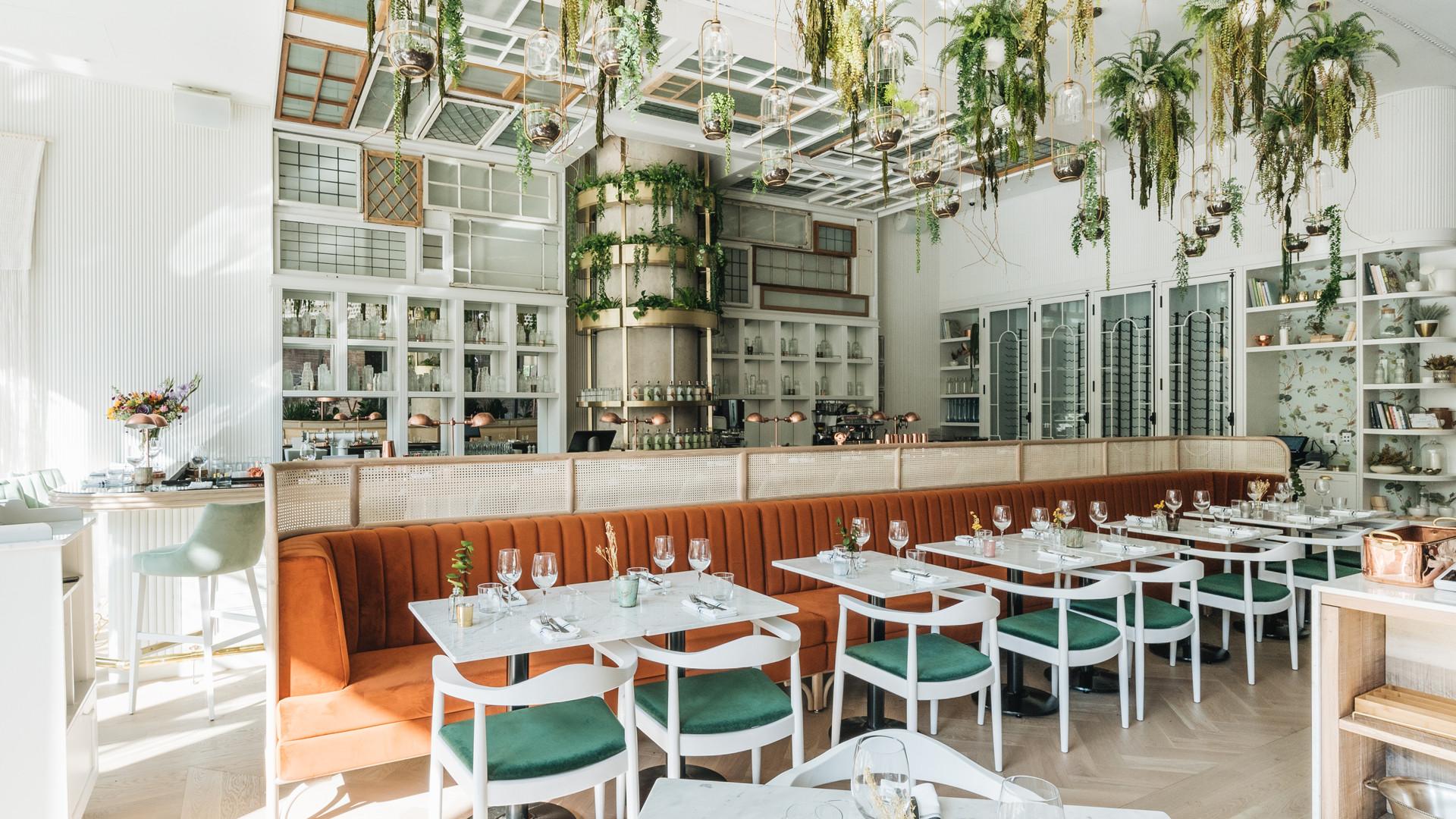 Our list of plant-based dining options grows yet again with the unveiling of LOV at King and Bathurst. After opening four locations in Quebec, the Montreal-based eatery, led by Dominic Bujold, now brings its Beyond Meat burgers and signature eats like tempeh bolognese lasagna and cashew cream risotto to Toronto. Enjoy an impressive organic wine list, house cocktails and weekend brunch – all with gluten-free options available. With the downtown location, it's no surprise that they also have a focus on quick service.
lov.com
Primrose Bagel Co.
317 Oakwood Ave
We didn't choose the bagel life, the bagel life chose us. What started as a series of pop-ups and backyard parties has grown into a "bagel lifestyle brand" with its very own, brand new St. Clair West store. Primrose's hand-rolled, malt-boiled circles of doughey goodness are baked fresh every day along with their signature smears and spreads like wasabi-tobiko cream cheese and beet-citrus salmon gravlax.
primrosebagel.com
Bar Koukla
88 Ossington Ave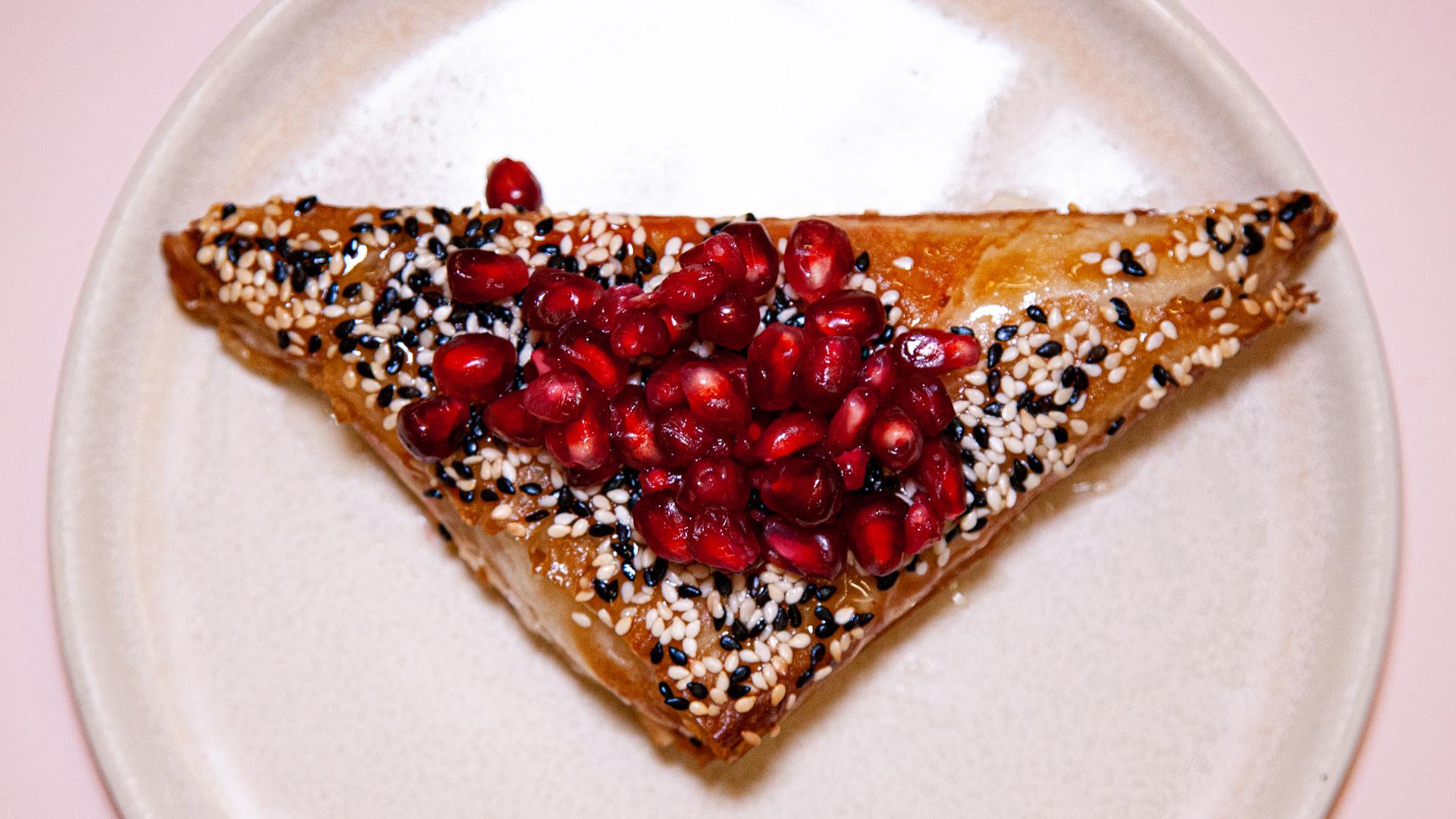 One of the latest additions to Ossington's restaurant row, Bar Koukla offers small sharing plates of hellenic-inspired dishes like baked feta wrapped in crispy phyllo topped with pomegranates, grilled lamb ribs with tzatziki and an impressive raw seafood bar. Koukla is a Greek term of endearment meaning 'doll' and you'll want to be with whomever you hold dear in this intimate snack bar. Have a glass – or several – from their natural, organic, biodynamic Mediterranean wine list.
koukla.mamakas.ca
Duke's Refresher
73A Front St E
The Yonge and Gerrard sports bar brings its retro vibe to St. Lawrence Market with the opening of its second location. The latest Duke's keeps the Muskoka brand's miles-long draft beer list (38 at last count) and adds elevated bar fare (think hand-stretched pizza) and vintage arcade games plus a mini basketball court.
dukesrefresher.ca
by Chloe
Yorkdale Shopping Centre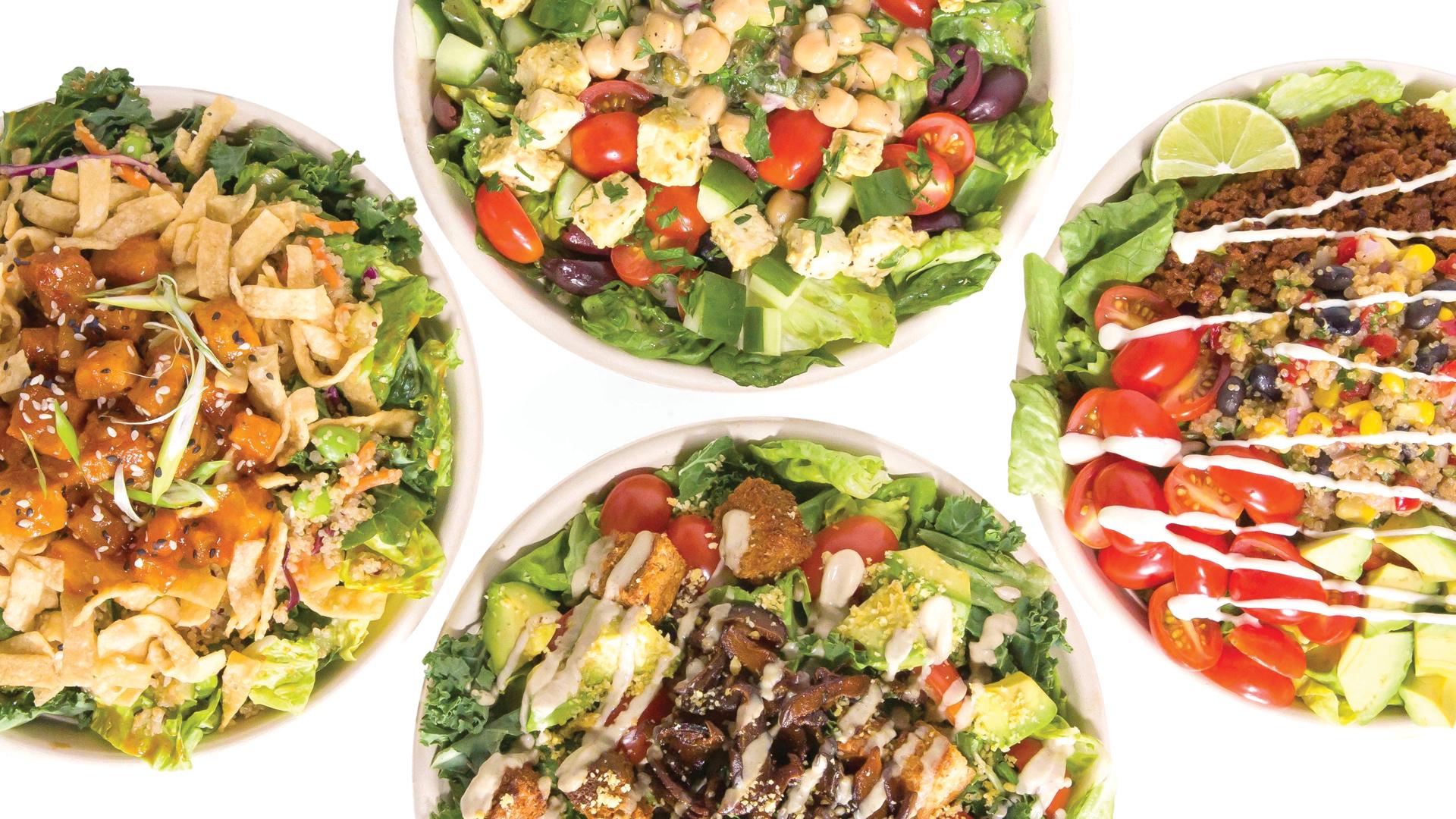 Sustainable dining is on the rise with Yorkdale's latest opening. Chloe, an American fast-casual restaurant, makes its Canadian debut with patriotic plant-based offerings like maple bacon burgers, split-pea soup and poutine alongside guac burgers, pesto meatballs and a quinoa taco salad. Weekend brunch is also on offer (expect scrambled tofu and spicy seitan chorizo). Dreamy desserts like cupcakes and gluten-free cookies are all made using vegan ingredients that don't compromise on flavour.
eatbychloe.com
Gusto 501
501 King Street East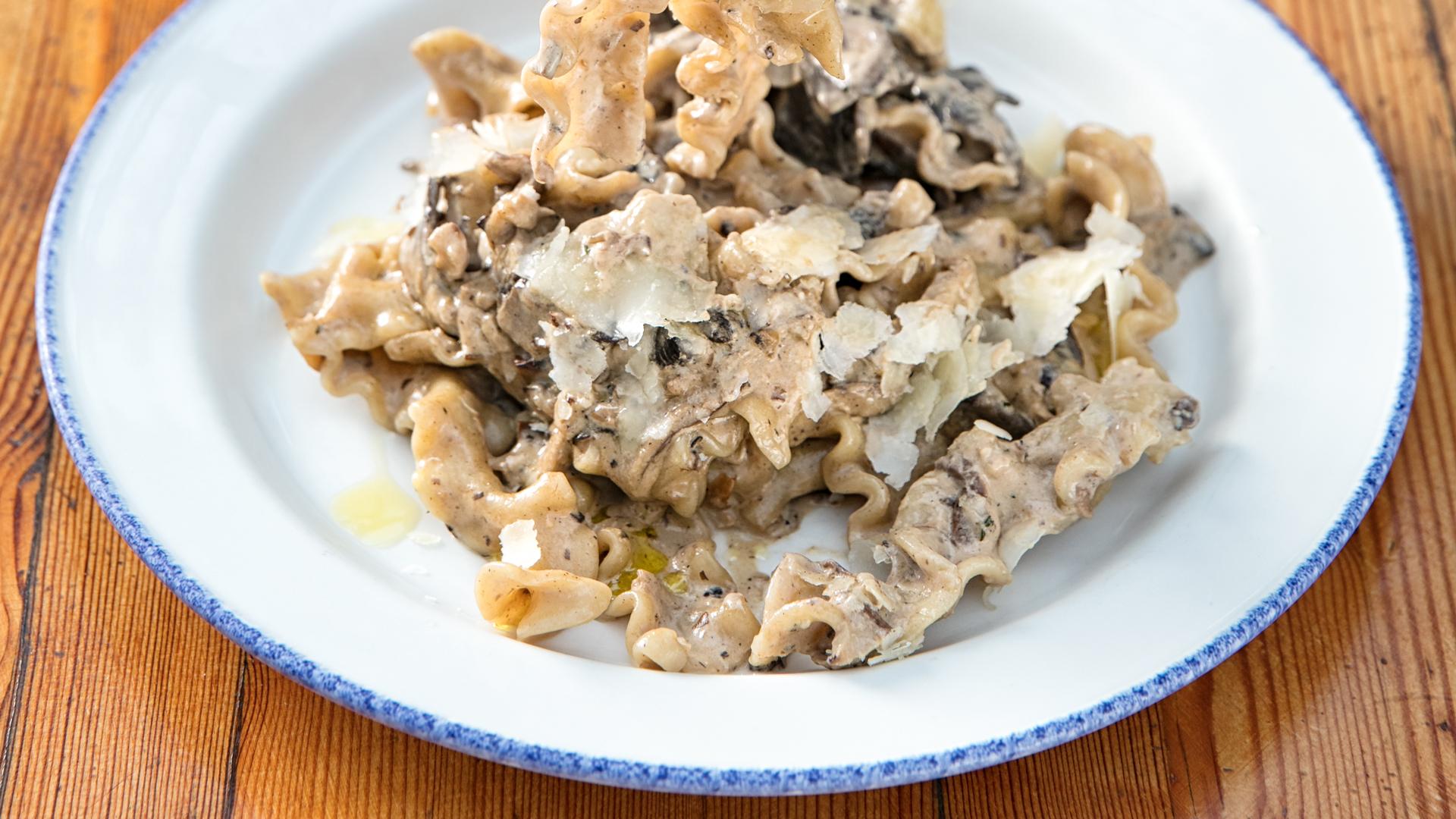 The much-loved Italian restaurant group behind Portland Street's Gusto 101 heads eastward with their latest opening, Gusto 501, in Corktown. The five-level eatery offers a different concept on each storey, such as an amari lounge, cocktail bar, tasting kitchen, a rooftop patio and a traditional dining room on the main floor. From the menu, guests can expect to order a few favourites from Gusto 101 in addition to fresh takes on classic Italian dishes – from breakfast to lunch and dinner. The former auto body shop was transformed by the acclaimed architecture group Partisans (the folks behind Bar Raval) over a four-year design and construction process. Keeping in step with sustainability, the restaurant was built with green design elements like a glass facade that retracts in the warmer months.
gusto501.com
Eataly
Manulife Centre, 55 Bloor St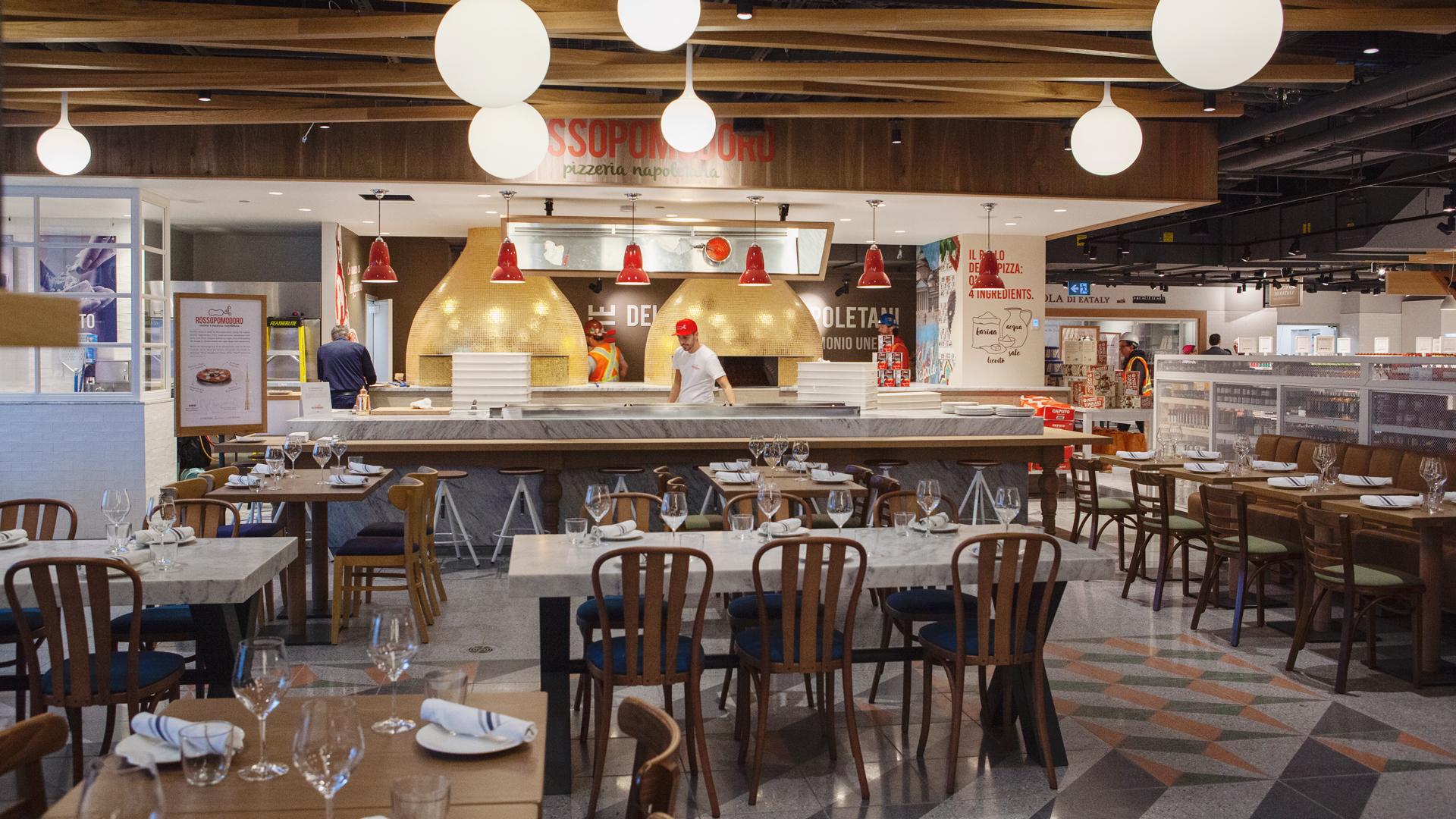 If you've ever dreamt of strolling down the aisles of a specialty grocery store, combing over the selection of fancy cheese with a glass of wine in hand, your fantasy is now a reality. Following successful locations in New York, Boston, Chicago and L.A., Italian food purveyor Eataly recently opened a sprawling outpost in the Manulife Centre at Bay and Bloor. The Italian-themed mega complex encompasses grocery aisles, three different restaurants, almost a dozen different bars and counters for to-go food items and drinks (the whole place is licensed) and even a brewery complete with bottle shop and tasting room. At first glance it might seem like an over-glorified grocery store, but the quality fare is well worth the hype. The fresh-made pasta, available to purchase and cook at home, will keep us coming back.
eataly.ca
The Grand Elvis
176 Dupont St
When Rose and Sons closed, there was a collective cry for pastrami sandwiches heard around the city. But comfort-food King, Anthony Rose, didn't leave us hanging for too long with the opening of his newest endeavor: The Grand Elvis. After you sink your teeth into the already-famous "Brindle Room" Style Banquet Burger seared on a record-hot charcoal grill, or cozy up with a plate of Lazy Ravioli you'll forget all about pastramis gone past.
thegrandelvis.com
Avelo
51 St Nicholas St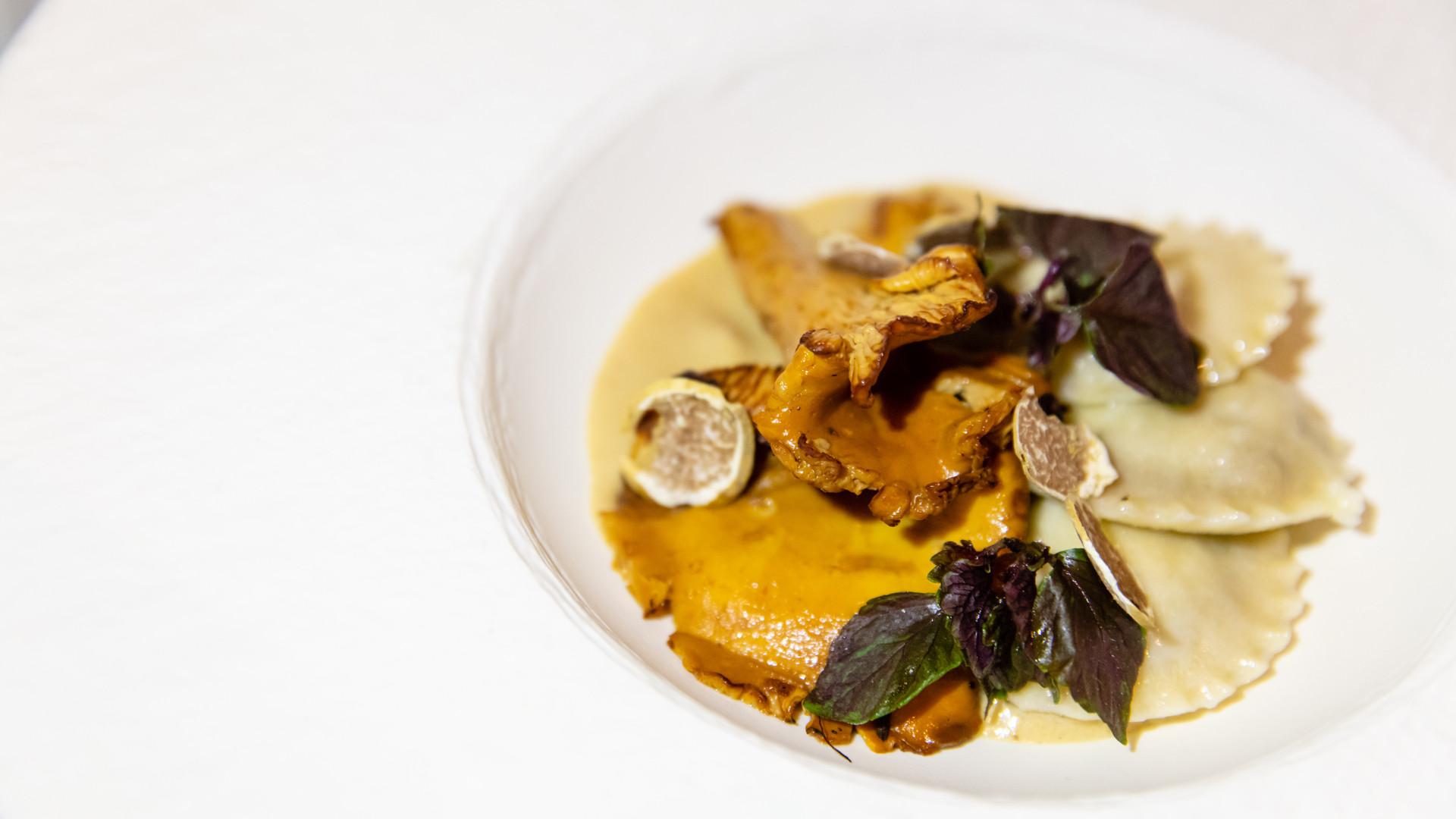 Chef Isberg's plant-based run at Awai may have ended, but he didn't wait long for a followup. Avelo has opened in the same Victorian heritage building at 51 St. Nicholas St. The cozy, 20-seat restaurant offers dishes like truffle ravioli and mole made with 30 ingredients. Follow the globe lights upstairs to Bar Avelo to keep the party going.
avelorestaurant.com
The Green Wood
461 King Street West
This beloved Leslieville brunch spot has moved west and has a new bedtime. With a focus on sustainably-sourced wholesome food with bold flavours, the Green Wood on King serves breakfast, lunch, dinner and cocktails, seven days a week. Their fresh, seasonal and locally-focused menu is full of hearty salads, rustic-Mediterranean bowls and sandwiches that require two hands.
eatgreenwood.com
Chat Bar
187 Main St, Unionville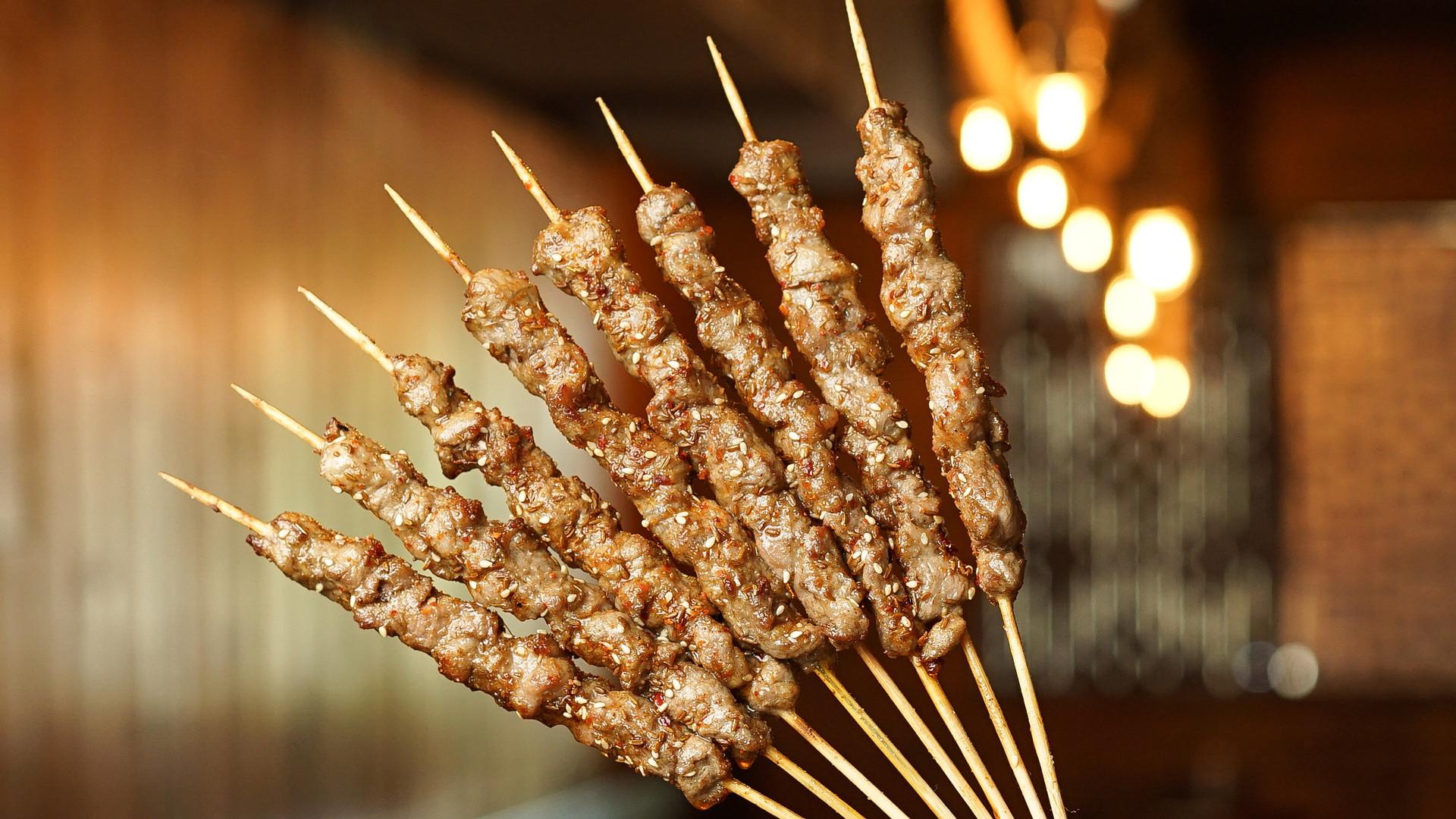 A trendy, but lesser-known, Chinese izakaya-style dining concept called chuan'r comes to the forefront with Chat Bar's latest opening in North York. Like its outposts in Scarborough and Unionville, the two-floor location will offer barbecued skewers with a heavy emphasis on crispy, fatty lamb as well as a lively atmosphere to go with their late-night hours. Top tip: all the dishes are spicy but you can ask them to tone it down if you need.
chatbar.ca