We all lead hectic lives, but a full day shouldn't mean you neglect those in-between eats. Smoothies are a great way to squeeze in a snack. We present our favourite places for a healthy slurry in a hurry.
Calii Love
Multiple locations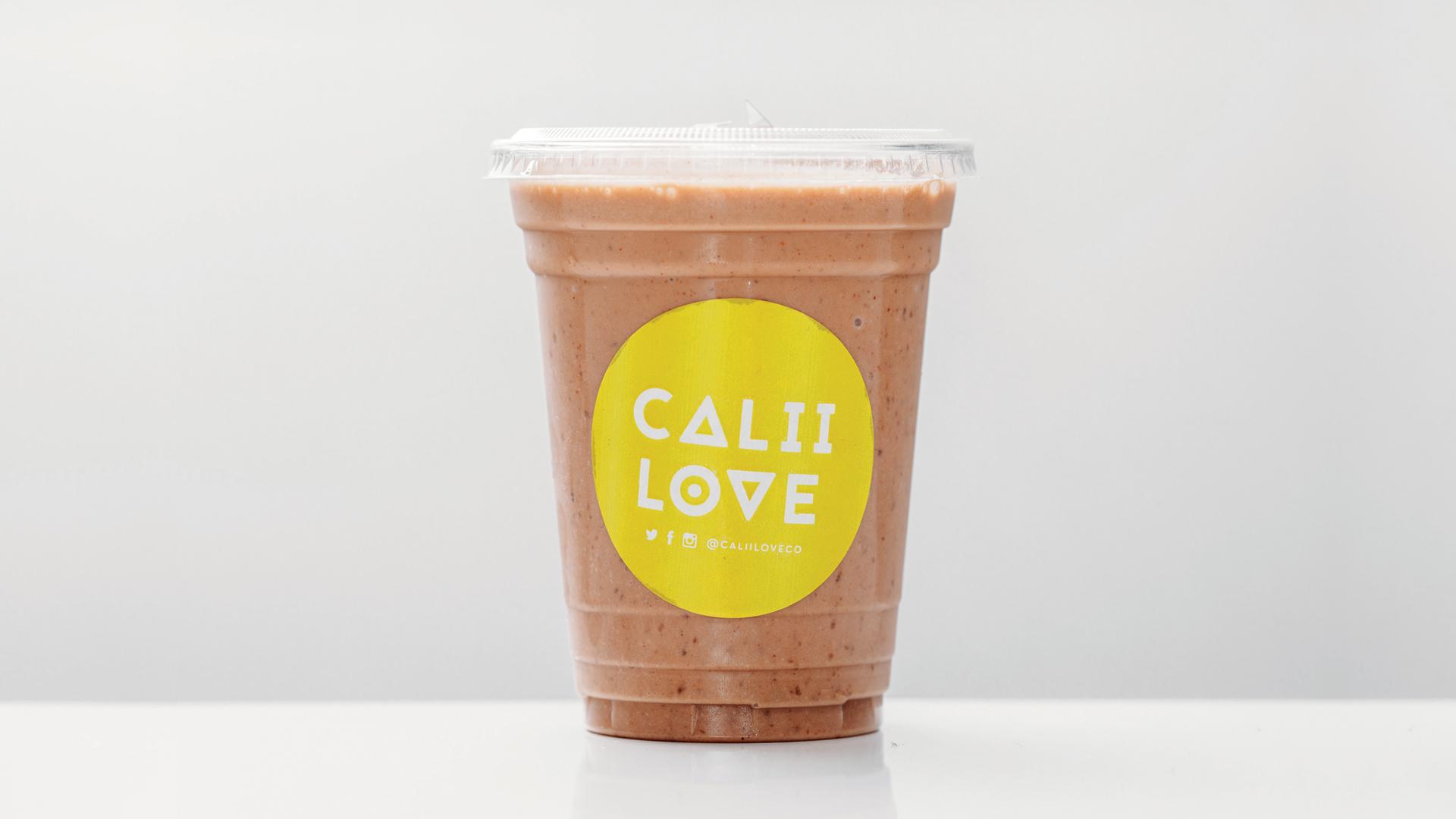 This health food hub, inspired by both California and Hawaii, takes a different approach to food-to-go. With a menu organized by mood, it has something for everyone, whether you're vegan, a chicken lover or dairy intolerant. After you've taken one of Calii Love's wellness classes at their King West location, try their vegan post-workout smoothie, "Limitless", made with cold brew, raw cacao and bananas. It's made with nut milk, perfect for anyone who is allergic to dairy or gluten.
nutbar
Multiple locations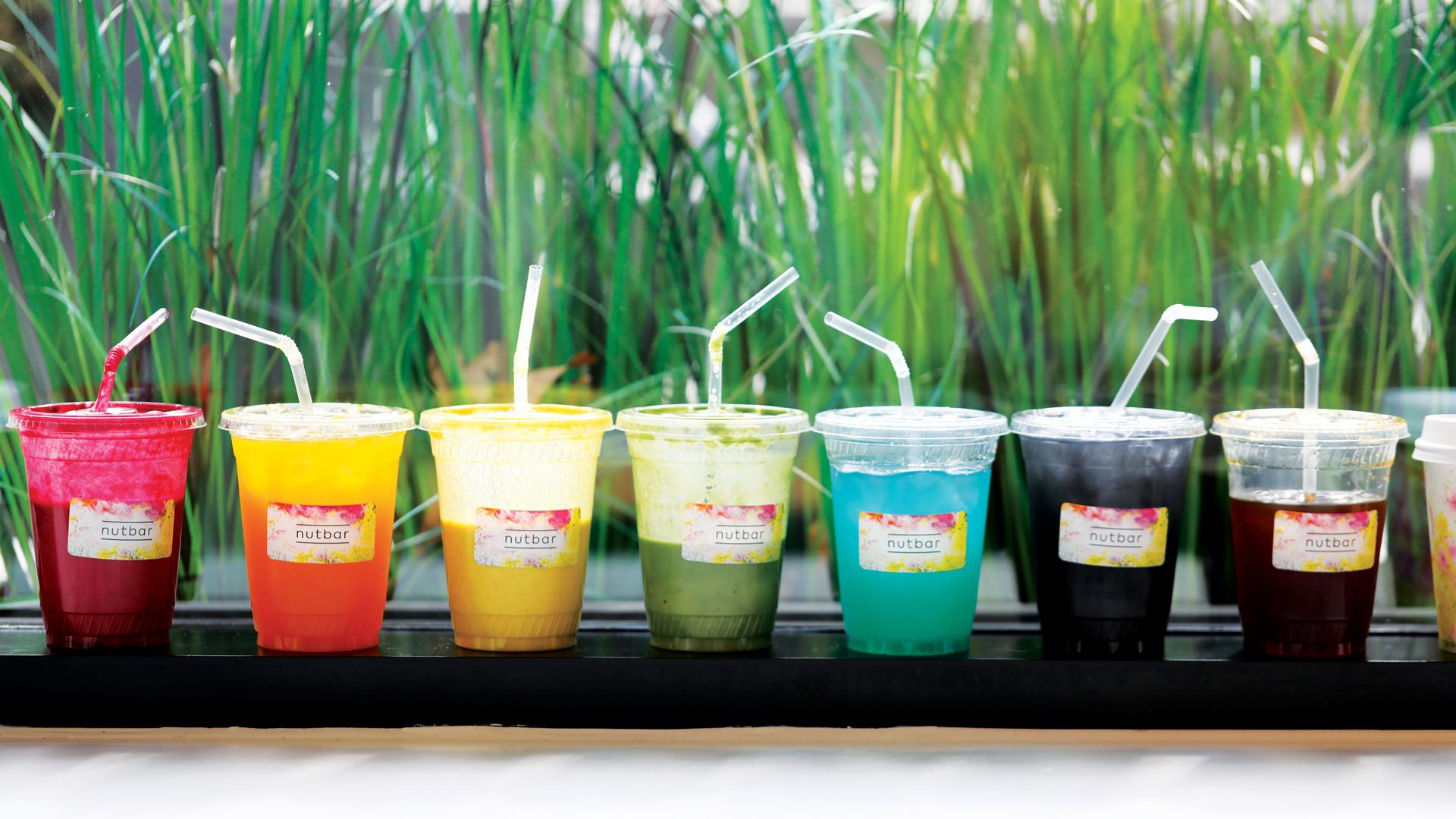 Owner Kate Taylor Martin takes a holistic approach to her healthy-first café. Located in both Summerhill and Assembly Chef's Hall, most of their drinks are made with nutbar nutmilk, a custom blend of cashews, almonds and coconut. Order nutbar's citrusy, orange smoothie made with superfoods like tumeric and ginger. Or for something simple and familiar, try the vanilla smoothie with an espresso shot. It's like a healthier version of an ice capp made with chia seeds and cashews.
Liquid Nutrition
145 King St. W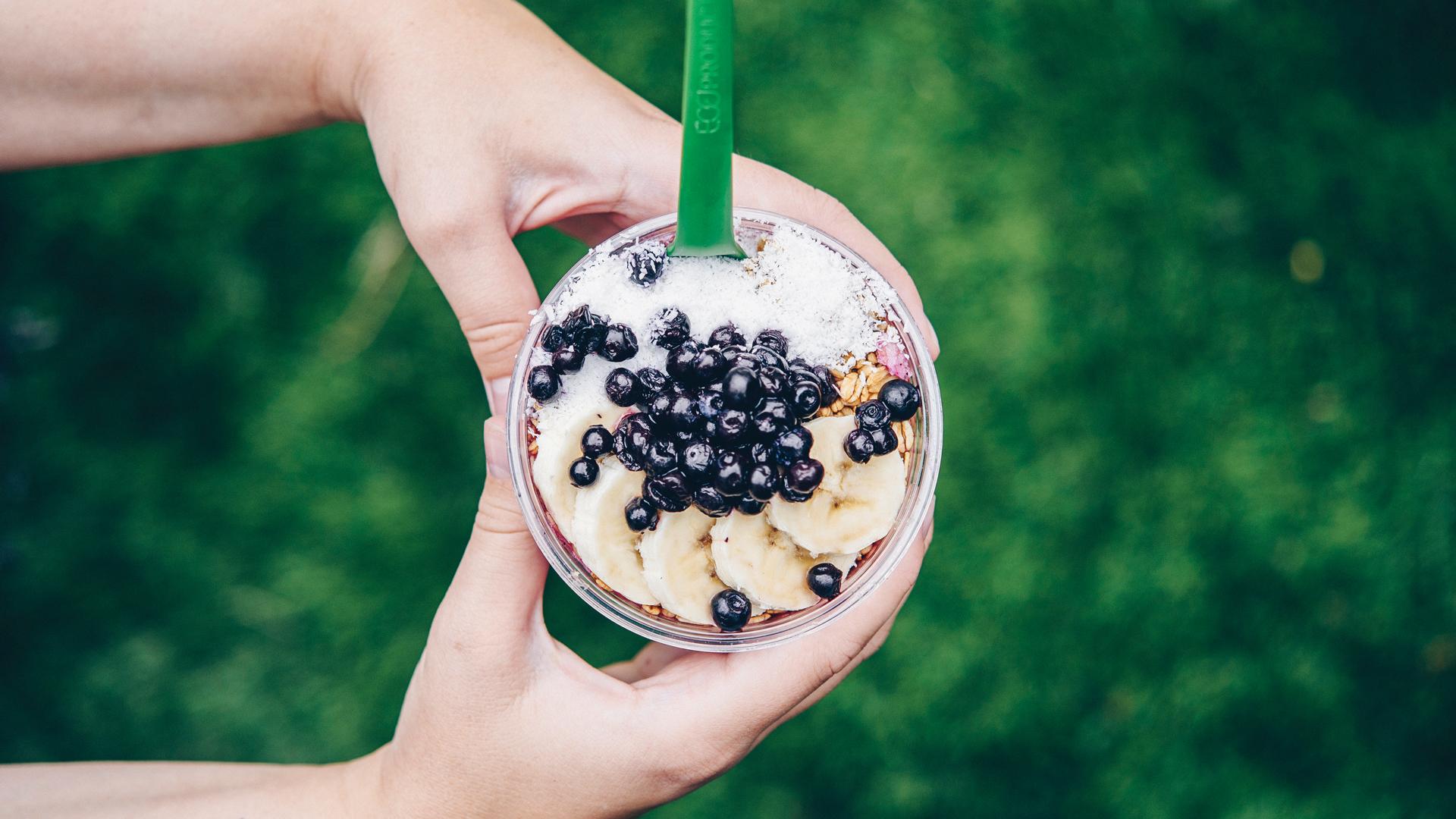 Spouses Chantal and Greg Chamandy created this hybrid retailer of fresh-pressed juices, vitamins and supplements. Liquid Nutrition's menu is organized into different categories to best suit what you're looking for in a smoothie, whether it's a superfoods shot or one packed with protein.
The Grow Op
222 Ossington Ave.
The name might make it sound like this spot offers plant-based edibles of a different variety, but the Grow Op specializes in vegan fare – including smoothies that replace animal by-products with hemp milk. Chock-full of fruits and veggies, their smoothies range in flavour from tropical combinations like pineapple and banana to greener groupings like kale, bok choy and broccoli. Organic kombucha, cold brew coffee and cold pressed juices can also be found at this eatery in the Trinity Bellwoods hood.
Bolt Fresh Bar
1170 Queen St. W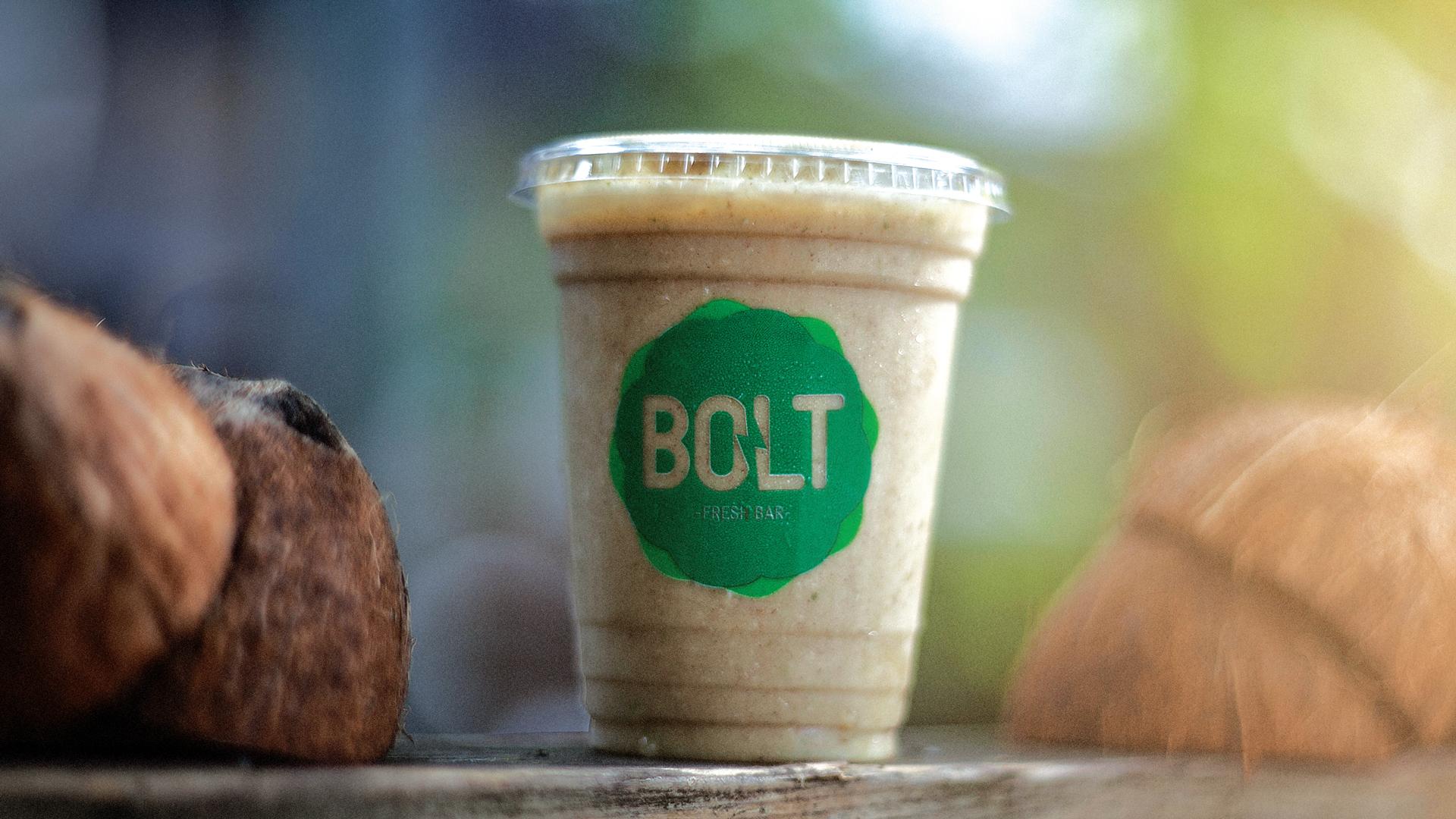 Just steps away from The Drake Hotel rests this snug juice bar on Queen West. Try Bolt's house-made smoothie like the Chocolate Thunder made with coconut milk, dark chocolate, gooey maple syrup and chia seeds. If you can't make it there, get it delivered to you by UberEats.
deKEFIR
333 Bay St.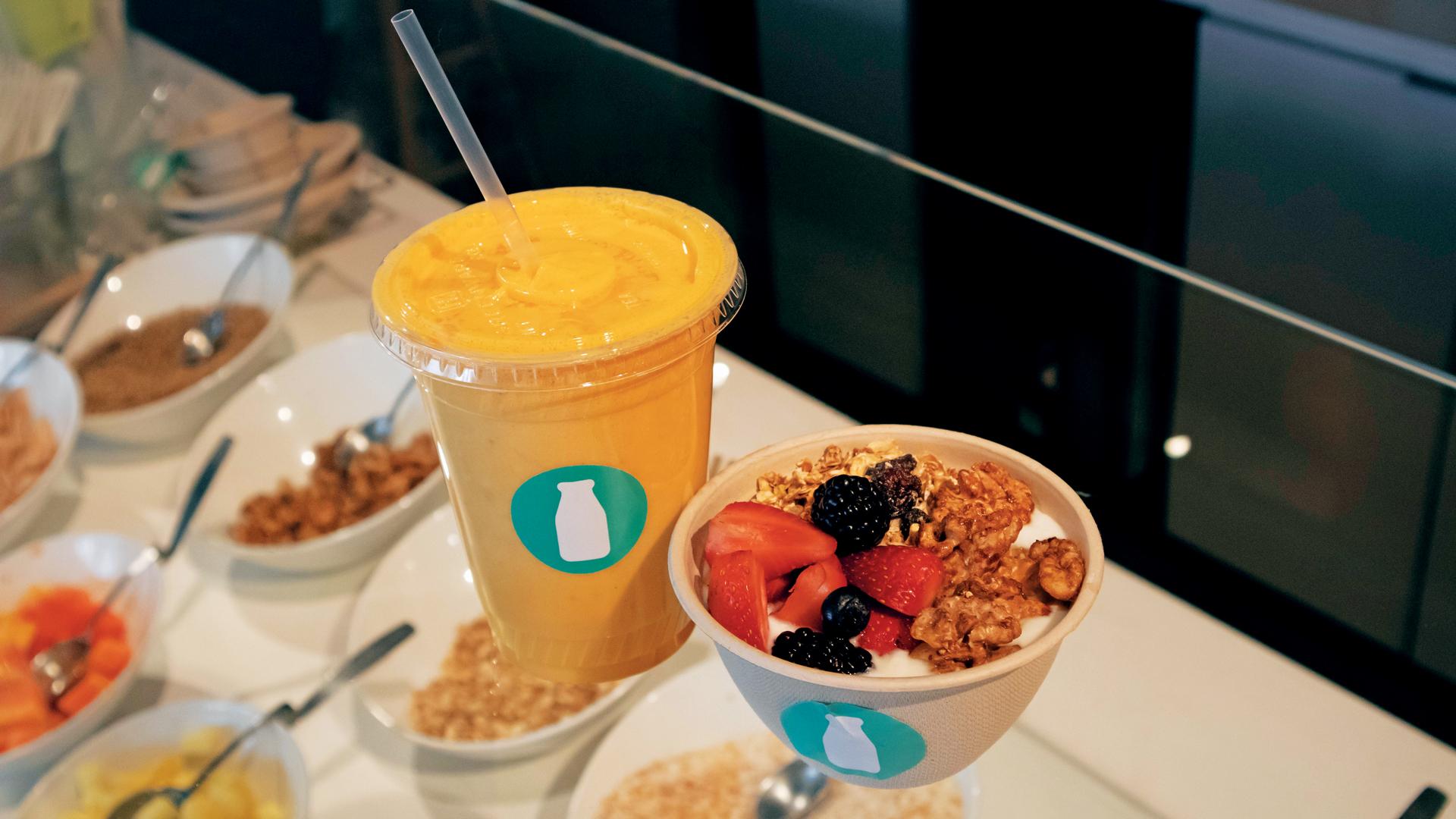 Navigate your way through the PATH to the Bay Adelaide Centre to find this health-conscious fro-yo joint. Kefir is a fizzy, fermented dairy drink from Eastern Europe that deKEFIR makes into frozen yogurt soft serve. Have yours with fresh, seasonal fruit or add house-made cereal for a parfait-style bowl.