Nothing says Toronto in the summertime quite like, doughnuts? Hear us out. Colourful jelly-stuffed, icing slathered, cake and yeast pastries can be found in nearly every corner of the city. We think its a quintessential summer treat that should be enjoyed with friends, by the boxful. You can never order just one.
445 Adelaide St W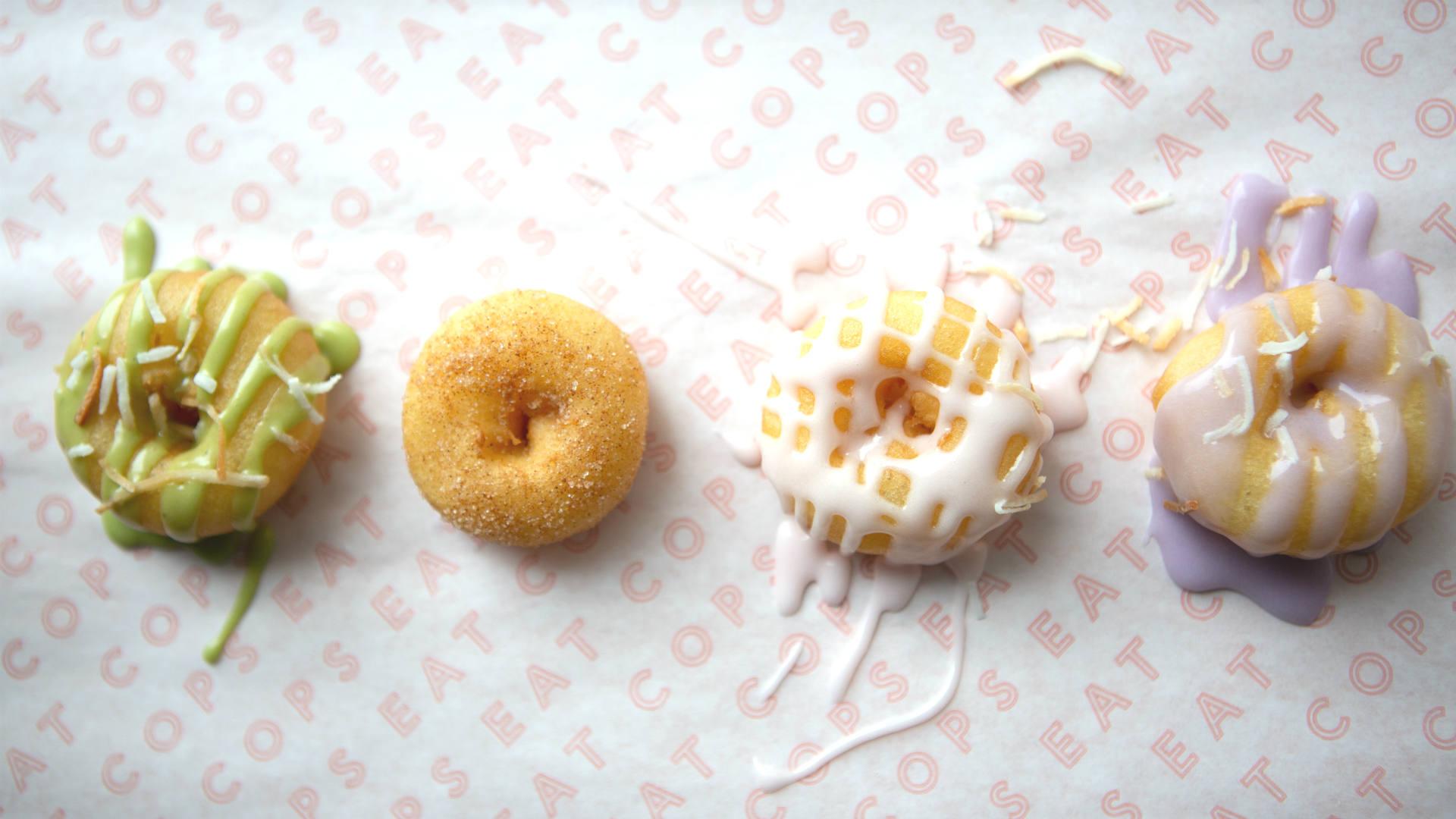 This stripped-down café keeps things ultra-simple with a menu of drip coffee and carnival-style mini doughnuts – and that's it. Doughnuts are made fresh daily and topped with a smattering of Himalayan pink sea salt. Finish them with cinnamon sugar or glaze, which comes in rotating flavours like sour cherry or horchata. The doughnuts are best eaten immediately, piping hot from the fryer. Even if it's pink rather than blue, could there be a better name for a doughnut shop?
copstreats.com
1596 Queen St W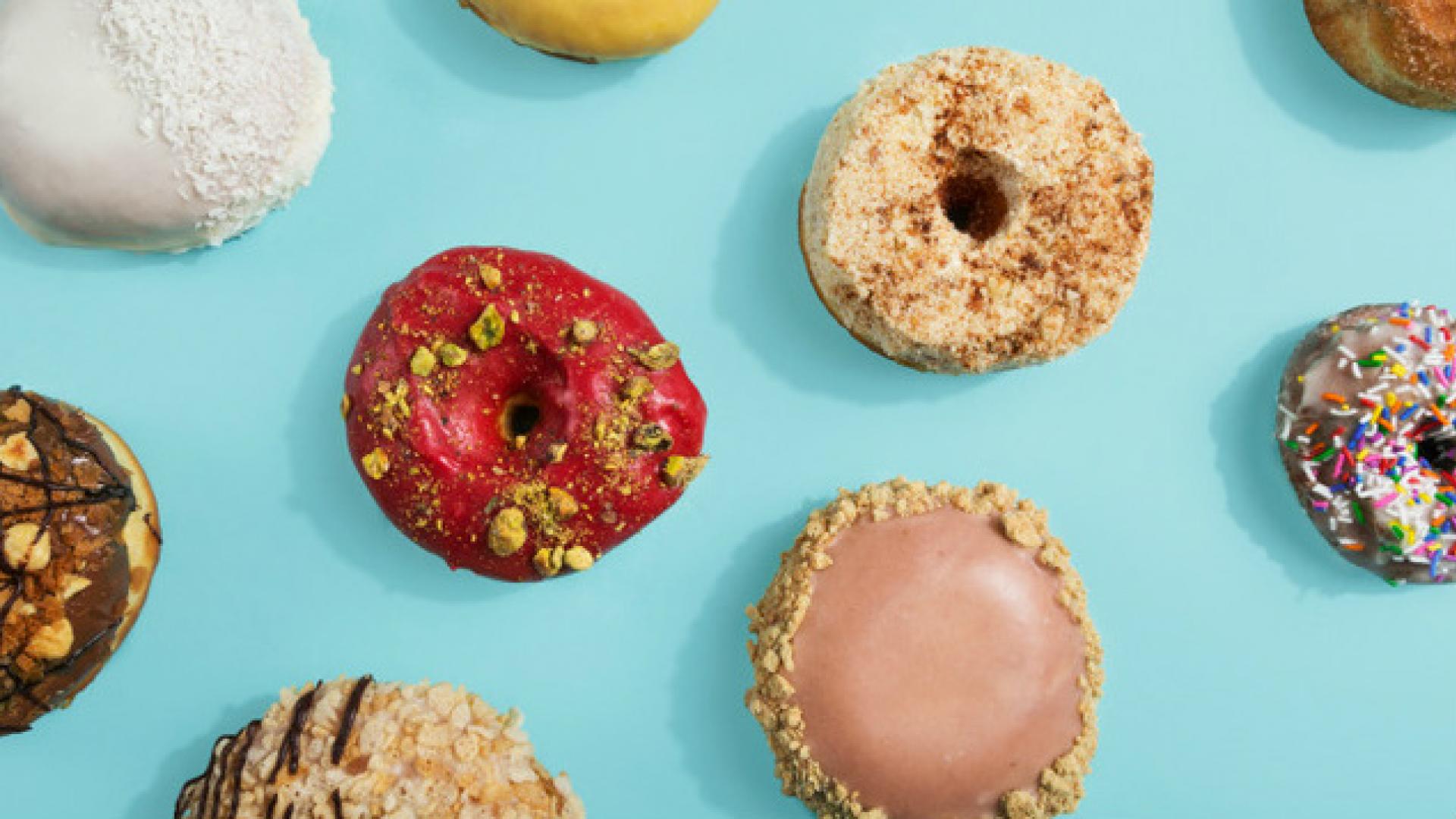 The branding may be retro, but their take on the beloved circular snack is entirely modern. Ashley Jacot De Boinod has two shops – Parkdale and Gerrard – for her daily creations. Doughnuts come in yeast, cake and vegan versions and an ever-changing variety of flavours. Try the cinnamon-y Toast and Butter with whipped brown butter frosting; or the Birthday Cake, which features a sour cream cake base with a celebratory topping.
gloryholedoughnuts.com
Little Nicky's Coffee
375 Queen St W
If you can snag a spot at this quaint coffee shop tucked down Peter Street, you're in for a treat. With retro signs and chequered floor tiles, it's perfectly fitting that Little Nicky's whips up these mini, old-school sugar doughnuts while you wait. If you just want a little treat to dunk in your coffee, order half a dozen. Alternatively, go for the full 12 and share with a friend – or not...
678 Queen St E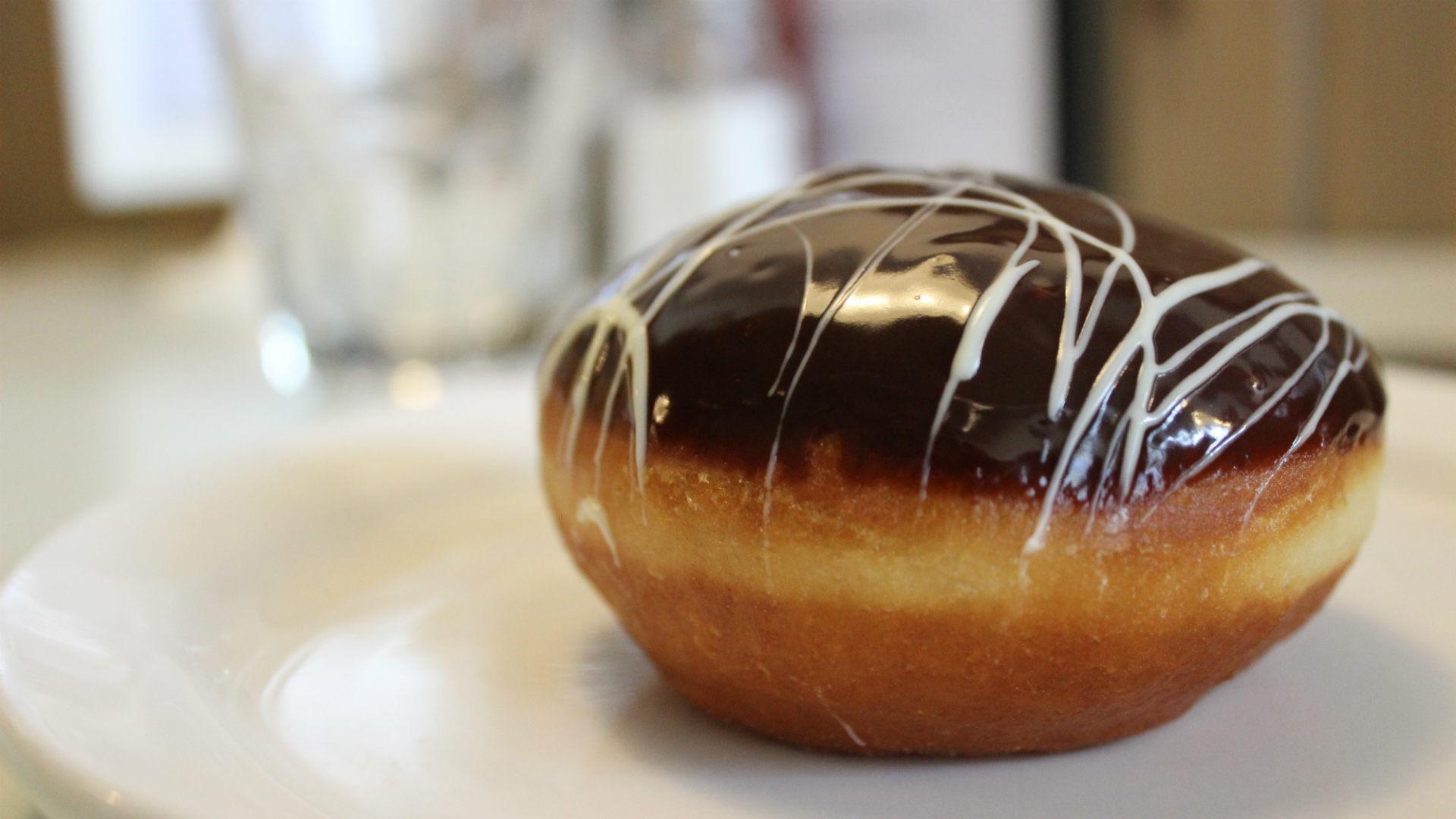 Riverside's perennial favourite brunch spot brings their usual elevated-classic approach to their doughnuts. The chubby delights are small enough that you can talk yourself into having two as a brunch dessert (or for later) but indulgent enough that you know you should probably stick to one.
whitelilydiner.ca
713 Danforth Ave
Choices at this cheery shop on the Danforth feature a variety of scratch-made icings, fillings, jams and custards. Some options are infused with alcohol, like the One Night Stand, which is topped with a glaze of tequila, triple sec and lime along with sea salt. Flavours are on their site.
vondoughnuts.com
181 Bay Street
Originally from Calgary, this gourmet doughnut bakery has quickly become a Toronto staple. With flavours like Callebaut chocolate, London Fog and maple bacon, Modern Jelly Doughnuts knows the way to our hearts is through soft, doughy pastries. So grab a box of 12 to 16 (we're not judging) and enjoy your day of jelly-infused goodness.
jellymoderndoughnuts.com