What a time to toast to dads and father figures everywhere. It's been one heck of a year (two years?) and those special men in our lives deserve to feel appreciated now more than ever. So we've rounded up the best ways to show we care: with food and drink, naturally. We've got Father's Day dinner ideas and Father's Day gifts that are just as delicious.
With patios finally open, the sun shining and restrictions lessening, taking dad out to dinner is finally an option again. But if you'd rather stay in and order a special meal for takeout or delivery, we've got you covered. These restaurants are dishing out the good stuff, from extravagant sushi platters to beautiful steaks that will melt in your mouth. Just reheat at home and voila: Father's Day dinner, done.
Father's Day dinner is also the perfect time to kick off grilling season, so we've got meat and meals that are just begging to be thrown on the barbie. Afterwards, treat dad to some of the best ice cream in the city and you're sure to win all the favourite child points. You're welcome. 
10 Father's Day dinner and gift ideas
1. Marben's Father's Day Dinner Kit
Make dad's day with a scrumptiously seasonal meal made with locally-sourced ingredients from farm-to-table restaurant Marben. For $180 the ready-to-heat feast feeds four. You'll get a boneless Penokean Hills Farms 20 oz striploin steak with compound butter, plankton miso and wild dulse, and a smoked bacon café au lait sauce to drizzle on top. As for sides, wild fiddleheads, braised cippolini onions and poached new potatoes round out the meal.
2. Collective Arts Father's Day Gift Packs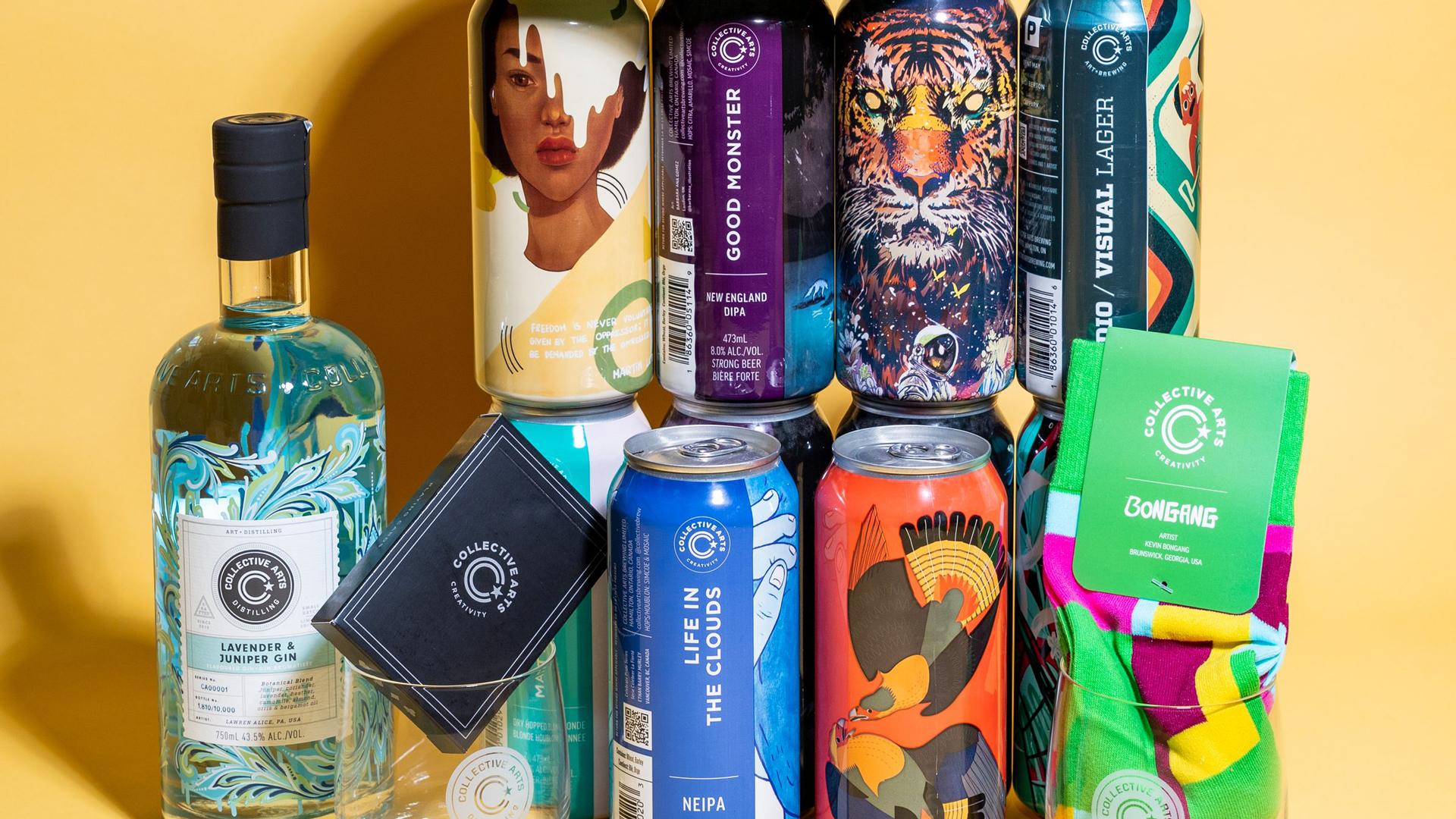 For the beer-loving father figure in your life, Collective Arts' gift packs come loaded with tall cans. Ringing in at $59.95, the Father's Day Beer Gift Pack comes with the brewery's core collection of beer, a Father's Day card, artist series playing cards and a pair of socks with art by Bongrang. Upgrade to the Father's Day Ultimate Gift Pack for $139.95 and dad will get all of the above, plus their Lavender & Juniper Gin, two distilling glasses and a grey snapback. Either way, you can crack open a cold one and toast to dad.
4. The Cloak Bar's Rob Roy barrel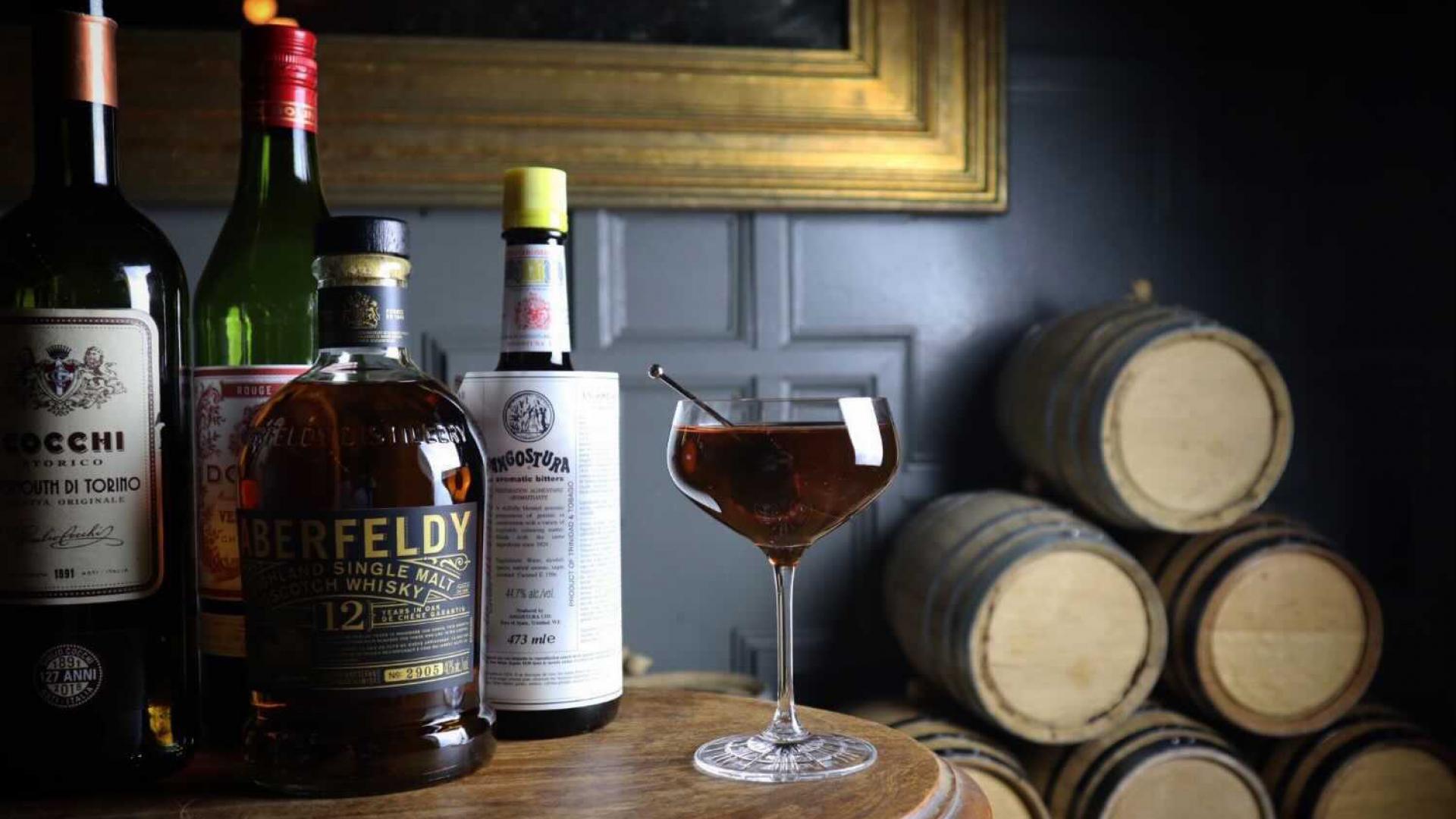 What better way to honour your old man than with a cocktail that only gets better with age? Made with a mix of Aberfeldy 12 year scotch, Cocchi Storico Vermouth di Torino, Dolin Vermouth de Chambery Rouge and Angostura Bitters, this pre-made cocktail is as sophisticated and smooth as your father figure. The limited-edition kit checks in at $180 and includes a virgin American oak barrel, a jar of house preserved cherries and 10 servings of the Rob Roy. Cheers, dad!
7. Aburi Hana Ultimate Sushi Experience
The sushi feast to end all sushi feasts, Aburi Hana's Ultimate Father's Day Experience is an all-out, show-stopping sushi extravaganza. Treat dad to decadent dishes like A5 Miyazaki wagyu nigiri garnished with uni (sea urchin), truffle and caviar; foie gras oshi with mango puree, yuzu miso and cherry leaves; and charcoal grilled duck chirashi sushi. The meal also comes with an assortment of sashimi, including bluefin fatty tuna belly, squid, scallop and yellowtail. Opt to feed to two for $300 or four for $400.
5. Four Seasons Father's Day
From their usual takeout menu to their Afternoon Tea, everything from the Four Seasons comes thoughtfully prepared with that "wow" factor, and their Father's Day offerings are no different. Choose from a selection of special meals that are sure to make dad's day. Between options like the Tomahawk Steak Kit for two, the Leg of Lamb Dinner for six and desserts like their decadent orange and chocolate tart, you're sure to find something on this menu that dad will love.
four-seasons-toronto.myshopify.com
6. West Side Beef's King of the Grill Box
We only want the best for our father figures, and West Side Beef is just that: They buy the best meat they can, from local farmers who raise their animals ethically, without the use of hormones, GMOs or antibiotics. Packed with the most barbecue-worthy bites, their King of the Grill Box is sure to fire up the grill master in your life. For $260, the box comes loaded with steaks, Miami-style short ribs, dry-aged beef burgers, pork back ribs, hot Italian sausages, bone-in pork chops and more. 
3. Minami's Father's Day Meal Kits
The latest concept from Aburi Restaurants Canada, Minami on King West is offering two different Father's Day specials this year. Ready to finish in a pan or on the grill, the $150 Dad's Wagyu Meal Kit comes with two of the sought-after striploin steaks and all the delicious seasonings. On the side, find brussels sprouts, Japanese potato salad, wasabi pickles and sansho sauce. Still hungry? Add on the Father's Day Temaki Kit ($40) and get busy making hand rolls with all the toppings. 
8. Ascari's BBQ-themed meal kit
Take the fuss out of Father's Day and get all your food and booze in one go with this complete kit from Italian restaurant Ascari. The barbecue-themed meal comes with everything you'll need to wow dad on his special day. Pre-rubbed and smoked ribs, lemon rosemary sausages and wagyu burgers with brioche buns all come ready to throw on the grill. Meanwhile baked beans, potato salad and blanched rapini are on the side. You'll also get four brews from Merit and two servings of Ascari's Tom Collins cocktail. Feeding (and boozing) four for $175, this kit offers an excellent bang for your buck. 
9. The Kilne Knife Set
Level up your father figure's cooking game with a cutting-edge knife set from Kilne. Made with high grade chromium German steel and forged as one solid piece through the handle, these blades stay sharp and are perfectly balanced. They also feature an ergonomic grip for a clean slice that won't ever slip out of your hands. Included in the $190 set are six essential tools for all the slicing and dicing dad could dream of: a paring knife, chef knife, santoku knife, bread knife, kitchen shears, sharpening steel and the Acacia knife block that they all fit into. From now until June 20, save $15 with the code DAD15.
10. TORA Father's Day Platter
The perfect platter to sample a little bit of everything, this $75 show-stealer comes with a selection of nigiri, Aburi oshi (flame-torched sushi), rolls and Marukatsu. A blend of different cuisines, Marukatsu involves Japanese katsu, or deep-fried cutlets, combined with Mexican influence for hearty comfort dishes. The TORA Father's Day Platter comes with a pork loin Marukatsu, so dad can try out this contemporary cuisine recently conceptualized in Tokyo.