The last few months have been hard, to say the least. And even as restrictions start to loosen, this summer in Toronto isn't going to look anything like what we're used to. For foodies, summer time in the city was once synonymous with jam-packed patios, overcrowded (and overpriced) food festivals and stadiums stuffed with sports fans – all things that have become a distant memory.
It's easy to dwell on what could have been. But in a country where winter lasts eight months, we plan to make the most of the precious, little warm weather we have. Sharing a meal with family and friends was once something we took for granted, and now it's the most wonderful gift we could ask for. So instead of reminiscing about yesteryear, we've come up with a list of little things we can do to keep hold of that magical summer feeling, even as we continue physical distancing practices.
From Toronto chefs and bartenders and the Foodism team, here are the simple, special ways we'll be celebrating summer in Toronto.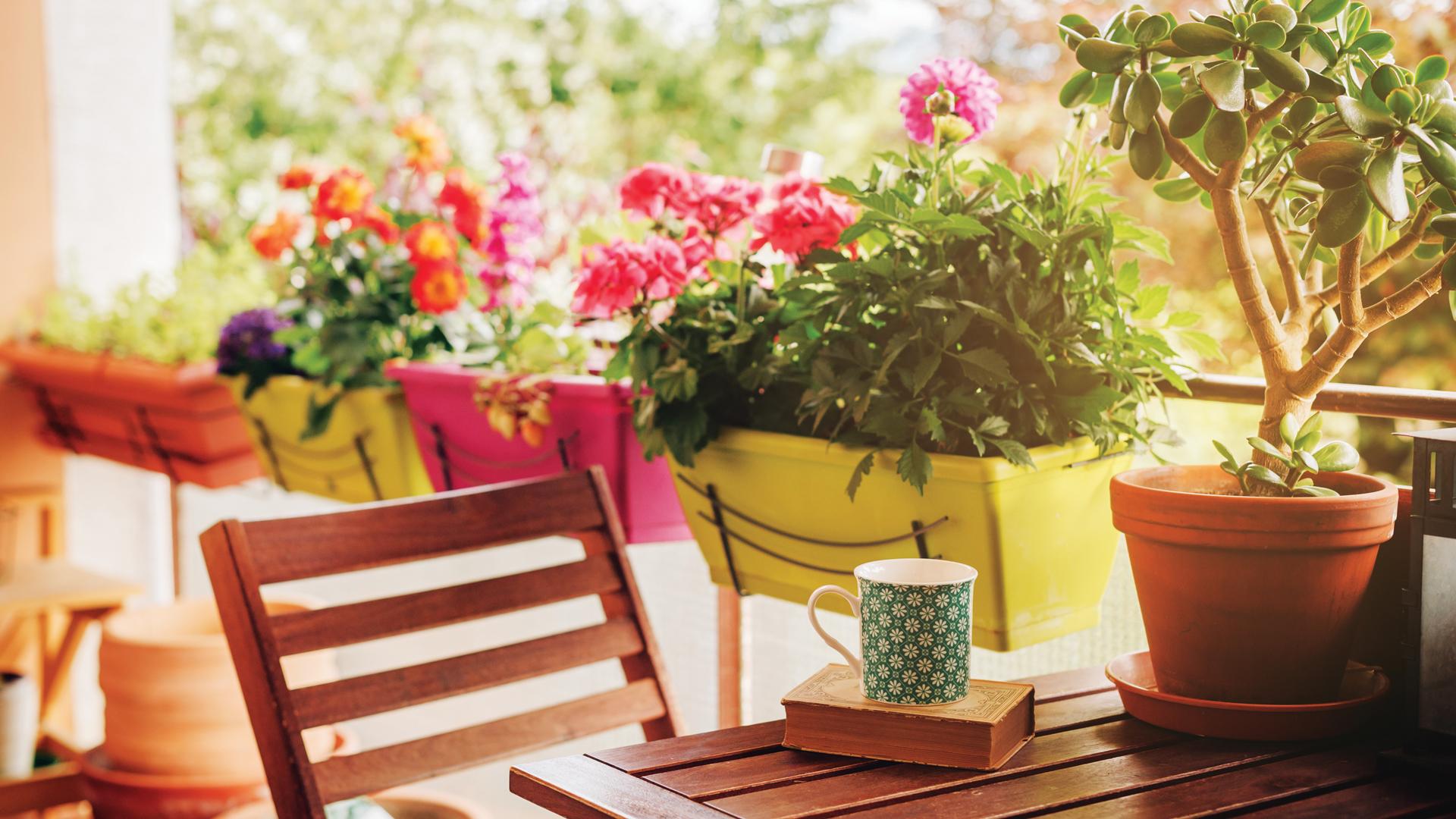 Raising the porch
I live right across from Trinity Bellwoods Park, where you used to find me on warm days petting other people's dogs and picnicking with friends. Summer has always been spent outside my little slanted row house – until this year. After spending ample time at home these past couple months, I've had the chance to do some much-needed cleaning and re-decorating, and my priority has been my outdoor areas.
For the longest time my front porch and back patio were just extra storage space, neglected and filthy from long winters. A little elbow grease, twinkly lights and several trips to RONA's online store have transformed my dilapidated decks into HGTV-worthy havens. I've even learned how to turn on my BBQ and haven't killed any of my plants (they're fake).
Once a week my partner and I will get takeout from one of our favourite local spots like Union (burgers, every time) or Montgomery's and eat our meals on the patio. It feels almost normal. If you're strapped for outdoor space, little things like solar powered lights, artificial grass (Canadian Tire) or deck tiles and fold up chairs (IKEA) go a long way. Views Balcony Bar makes great bite-sized patio bars for condo balconies where you can sip your favourite cocktails. We order from Dolly Trolley Drinks, Supernova Ballroom's deconstructed cocktail delivery service, or grab cold ones from Bandit Brewery.
"Twinkly lights have turned my dilapidated decks into havens"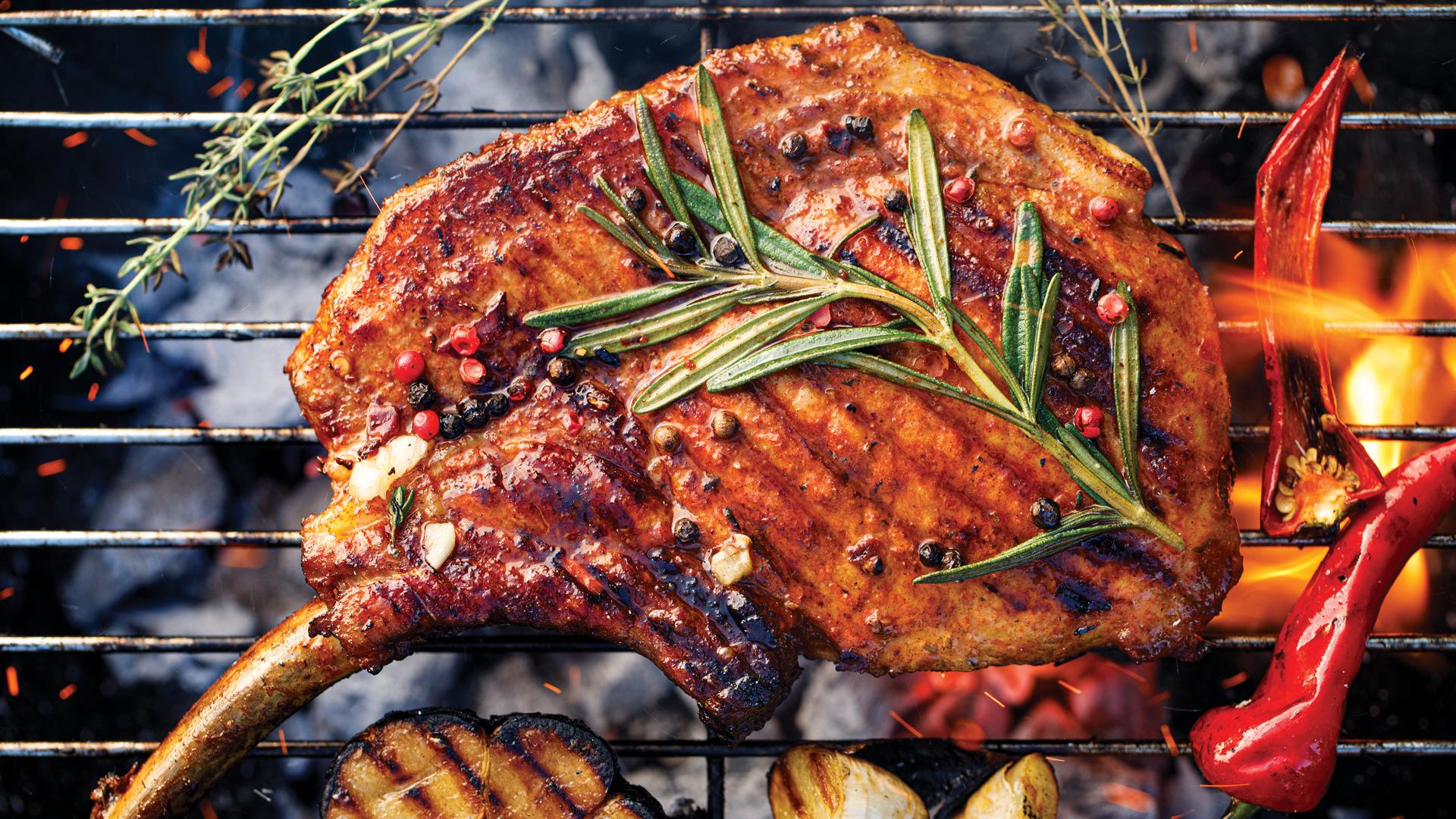 Fishing and Foraging
I try to get to the Toronto islands every summer. They're a cool little spot just to paddle board or canoe and you really feel like you're getting out of the city. I go to Algonquin Park for a portage trip that I love and there's great fishing up there as well. I try to get out into nature as much as possible.
We do a little bit of foraging for the restaurant; things like mint, watercress, wild ginger and sumac in the warmer months. What you hunt is dictated by the seasons, too. Summer is mainly all about fishing. Pickerel, bass and trout are all pretty local. I mainly go to the Kawartha Lakes and Georgian Bay and some of the little rivers and streams in the GTA can be good, too.
I love cooking over an open fire. I think it's a lot of fun and challenging. If you're new at it, it's a bit of a learning curve, but once you get over that curve it's really rewarding. I do it in my backyard – if you live in a condo you might be out of luck, but a lot of parks have those barbecue pits for charcoal and bins where you can dispose of the hot coals. It's just trial and error. People are afraid to cook or too nervous to try new things, but it's just about practice. Get out there and have fun.
If you're doing steaks, I like to do high heat. I like to sear steaks in cast-iron pans. Cast-iron is beneficial because they transfer the heat evenly so you're able to heat up the entire pan and then the meat retains that heat. With thinner, aluminum cookware, once the meat is in there it cools the pan down really quick and doesn't hold the heat as well. Cast-iron is great for anything from open fire to electric elements to on a grill.
"Learning to cook outdoors is mostly about practice"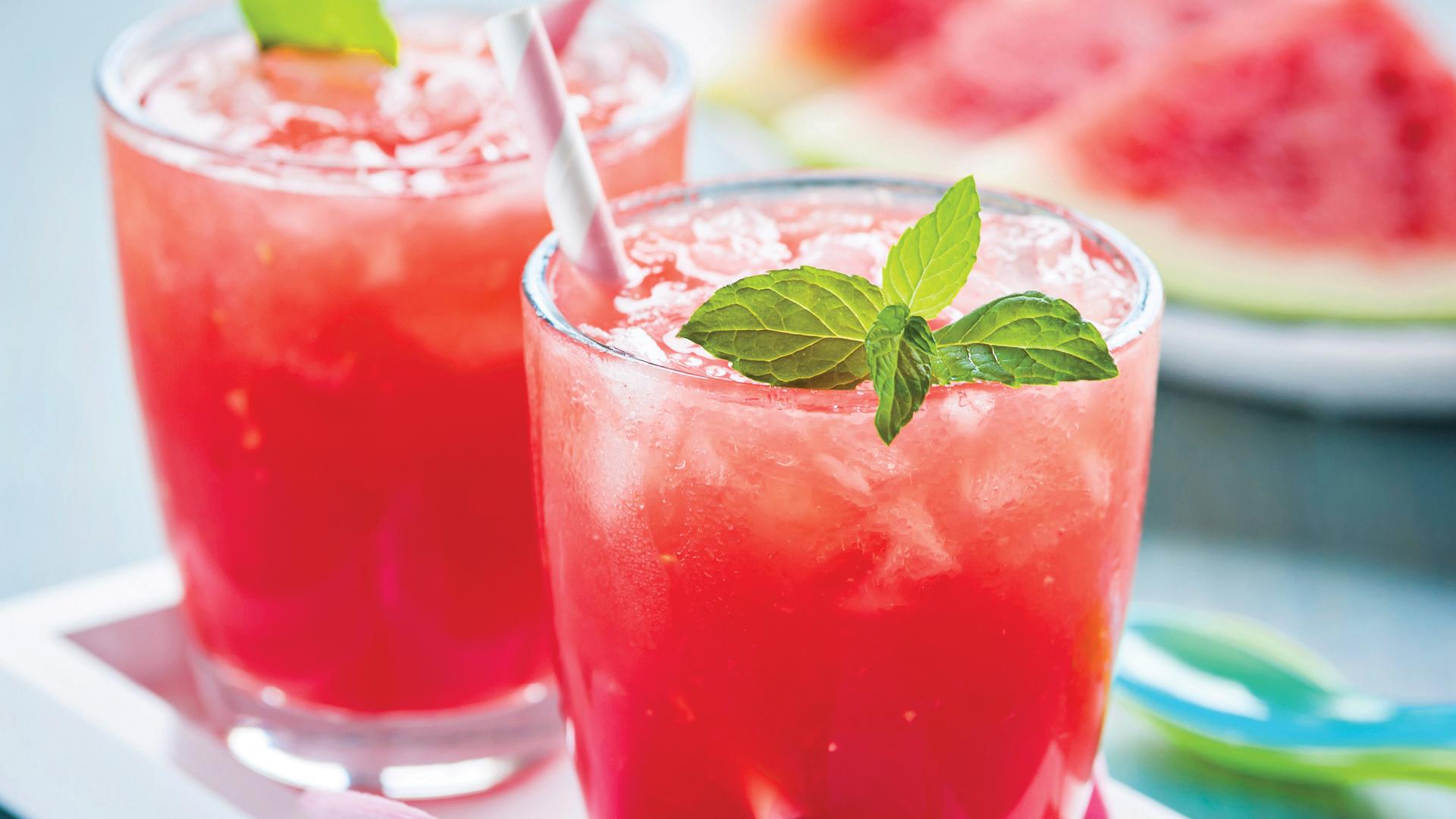 Summer sipping
My favourite cocktail for the summer is definitely a watermelon Margarita, a frosé, or something frozen and blended. I really like to play with rosé in the summer. I usually drink red wine over white, so I'm really excited to get into that. And an Aperol Spritz is a pretty fun drink for the warmer weather.
I'm pretty excited about people getting more in the mood for summery, fun drinks, rather than the heavier, very spirit-forward, winter, knocking-you-out type of drinks. You might only have one or two drinks in the winter and you can now have three or four and they're all lighter. So you can enjoy the variety more.
A Negroni is a pretty strong cocktail in itself. But instead of Campari, I would switch it with Aperol or even Lillet Blanc to lighten up the cocktail for summer and bring out more of those orange notes. I think orange is a huge flavour for most cocktails in warmer weather.
Planting your own fresh herbs; that's an easy way to instantly elevate your cocktail. You can make your own little tiny garden in your condo. And just add those fresh herbs as an extra flourish. They can be the garnish or they can be put directly in your drink.
If you want to, muddle fresh herbs like basil or mint, or muddle actual fruits. Cucumber is really fun to work with and strawberry is really popular as well. Just the act of mashing things up, shaking them and putting them together gives you that extra bit of fun and changes the drink from your general vodka soda combination.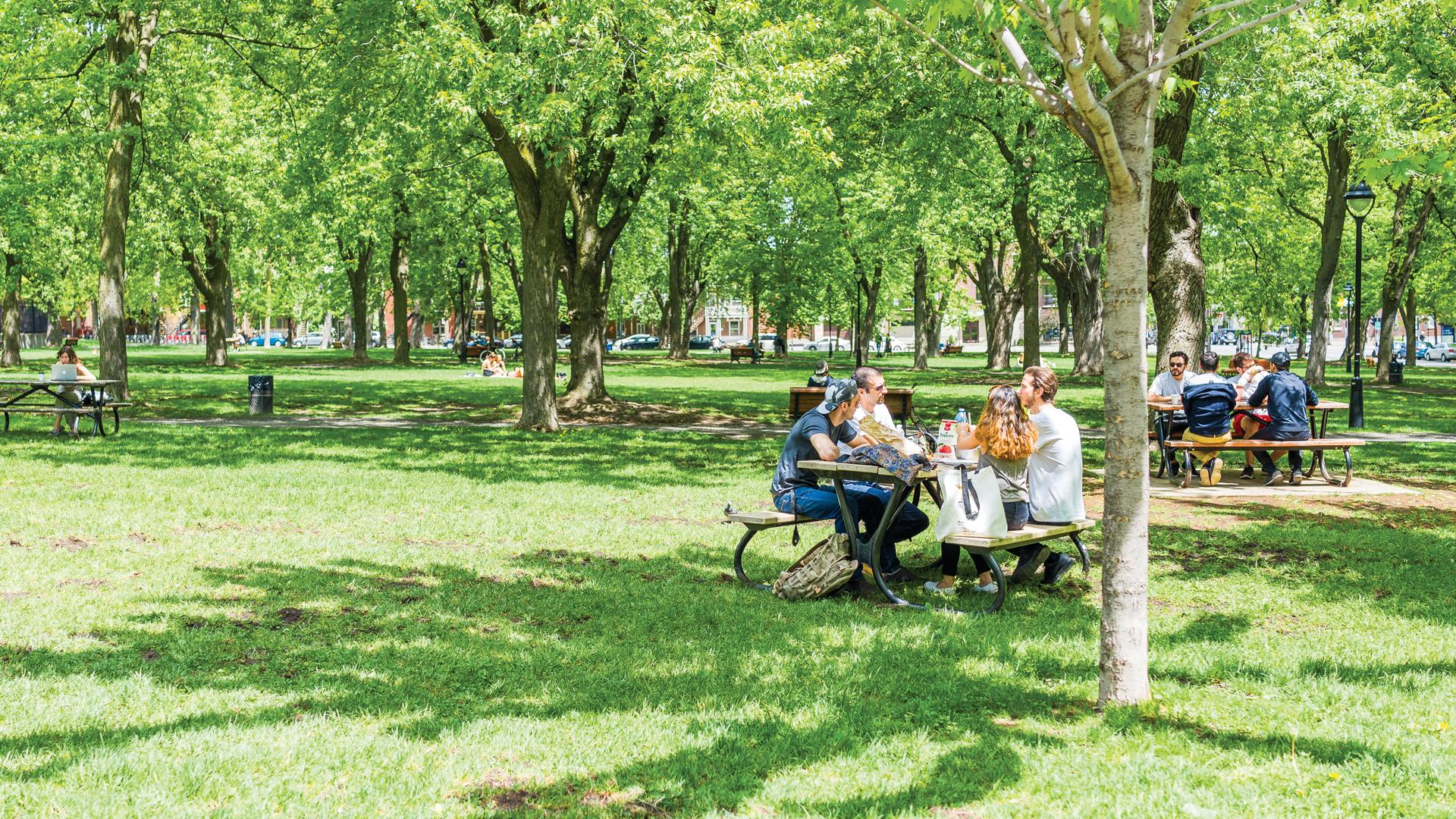 Turning up the take out
First off, let's get one thing straight: I'm not knocking Toronto's patio culture. My love affair with al fresco dining is the highlight of my summer. But, in my humble opinion, there's a better way to spend an afternoon soaking up the sun and enjoying our favourite restaurant fare – and it doesn't involve lining up for two hours just to be crammed onto an overcrowded patio.
The best thing to do on a summer day (and a tradition in my family) is to grab food from a local restaurant, head to the nearest green space, spread out a blanket and tuck into a takeout feast. It works with one friend or several. Each person can even bring their own meal to accommodate different dietary needs (or cravings), and to maintain those all-important physical distancing measures. You can mix up your food/park combo, too.
This way, I avoid the patio pandemonium, and still get to chow down on some good eats while basking in the glory of a beautiful summer day – not to mention supporting local businesses, especially those that don't have outdoor seating but still need our patronage. I might even pack a little giggle water (or regular water, if the police are reading this) in a reusable bottle. Don't forget to bring your bamboo or reusable cutlery.
"Eating takeout in the park is a great way to support local businesses right now"
Sharing is caring
The thing that I enjoy doing the most is making a meal. I love cooking and when I'm stressed, that's what I like to do. So I've been cooking even more than I normally do. And then we disseminate that meal throughout our friends. They'll pop by and I'll pack them a plate, still distanced and still keeping our space, but sharing in the same meal. I think sharing the same thing is weirdly something we've always taken for granted.
In the summertime, the thing I make that really brings people together are my pies. I love baking and anytime there's fruit, the pie-making quota goes up like crazy. In the summer, you just want to use up all those fresh fruits and vegetables and I've been getting a bunch of different food boxes from local restaurants and breweries. Tip: Bellwoods Brewery has been doing a produce box and Cote de Boeuf has awesome half-priced wine. It's super fancy wine that's not at the LCBO and usually costs $35 a bottle. I've been making different sweet and savoury pies that are perfect for sharing. I love a strawberry rhubarb pie, a coconut cream, and lately I'm really into savoury pies. Whether that's a quiche with white wine-sautéed mushrooms, onions and ramps, or a tomato pie with a ricotta base and mustard and herbs – it's friggin delicious!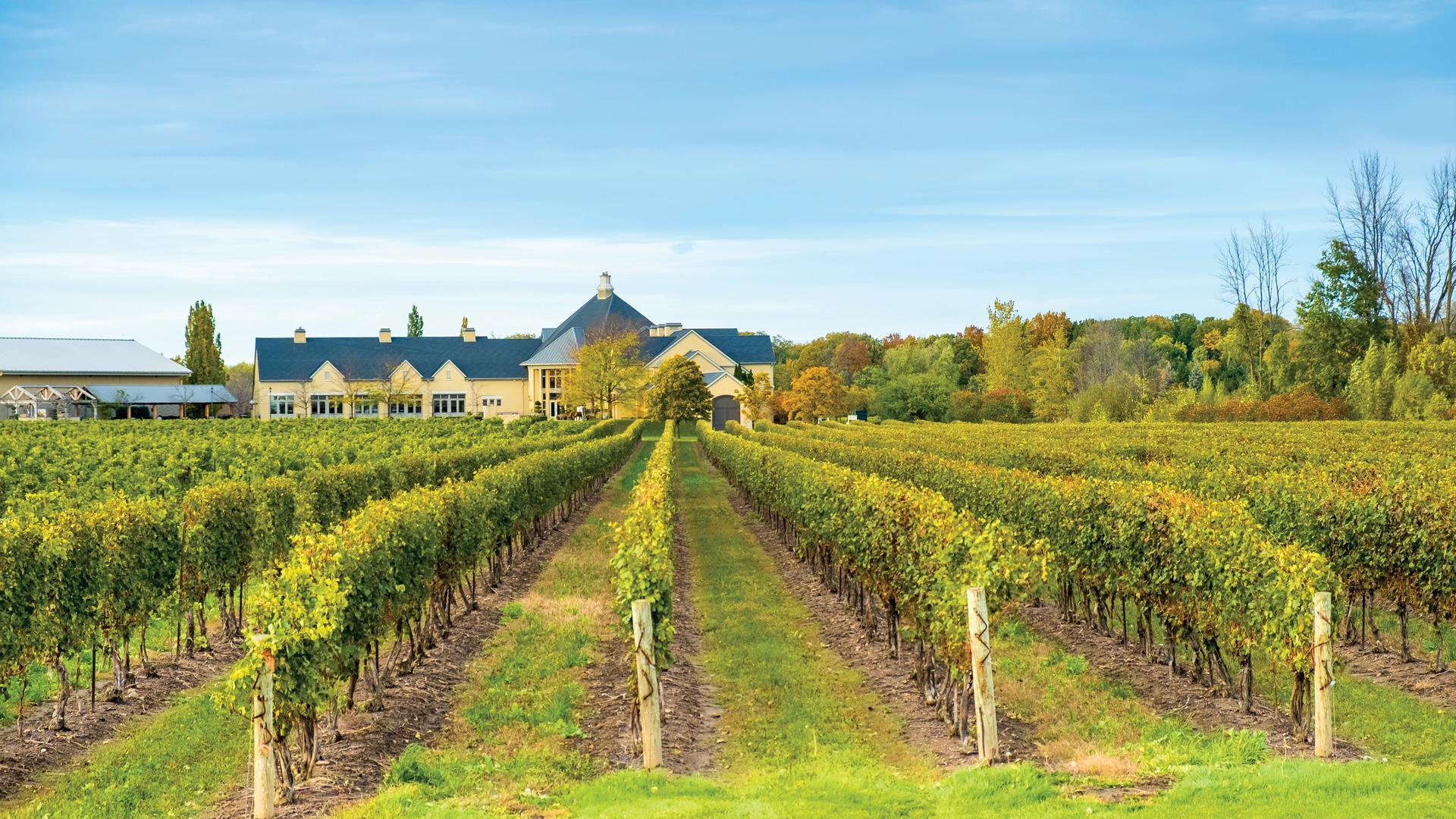 Drinking and dreaming
It's with a touch of sadness that I reconcile myself to the fact that this summer will be one to remember – but for all the wrong reasons. And for Canadians, who wait all year for four straight months of al fresco freewheeling, it's a double punch in the gut. One particular shot through the heart is the realization that it may be some time before I am able to visit a winery in Niagara or Prince Edward County.
While there's no substitute for wine tastings between the vines, in the exact terroir that you're reading about on the label, there is another way to get up close and personal with some of the province's best. Social-distance-senses tingling, several Ontario wineries quickly galvanized, pivoting their business models to bring wine to the GTA – in some cases, waiving the delivery charge.
This summer, I'll be (metaphorically) walking through the vineyards with each glass – enjoying crisp barrel-fermented riesling from Trail Estate Winery, small lot rosé blends picked from Thirty Bench's estate in Beamsville, or skin-contact wines from Southbrook Vineyards' 150-acre plot in Grange of Prince Edward Winery's rustic idyll and Niagara-on-the-Lake. Pair it with local produce – does anything scream summer more than Ontario peaches and sparkling wine? – or leave it to the pros. Alo made its takeout debut earlier this spring, and recommends regional faves like Pearl Morissette to go with their stunning tasting menu, delivered to your door. Easy peasy.
Savouring the seasons
I think the biggest thing that gets me really excited about summer is the diversity and abundance that Ontario produce brings. I'm constantly surprised by what people are growing and able to create locally. There's a biodiversity that's just a rainbow representation of this area and is so, so rich. It opens up a lot of different flavour combinations, ways of cooking vegetables and different social experiences that become an opportunity to celebrate great food. You get to forge these new connections – maybe it's with a vegetable you haven't cooked before, but are finally going for it, or maybe it's with the farmers who are out there growing your food. That's a really special experience that we're particularly missing out on right now.
These small exchanges are moments that are really meaningful, and really reflective of the summer season for produce. There are these highly anticipated micro-seasons – tiny moments that perfectly capture a plant in its prime. To me, that's the ultimate delicacy. Tomato season, when it's right, is both fleeting and perfect. A summer strawberry? Out of control. It's delicious. It's a feeling that it's better to love and lost than never to have loved at all. And I am just so for that.
You can truly feel rich eating a perfect peach when it's the right moment on a perfect summer day, and remember the sheer disappointment when it's finished. I think we all have that one thing we really look forward to, and while it differs for everyone, it sparks a very specific joy in us.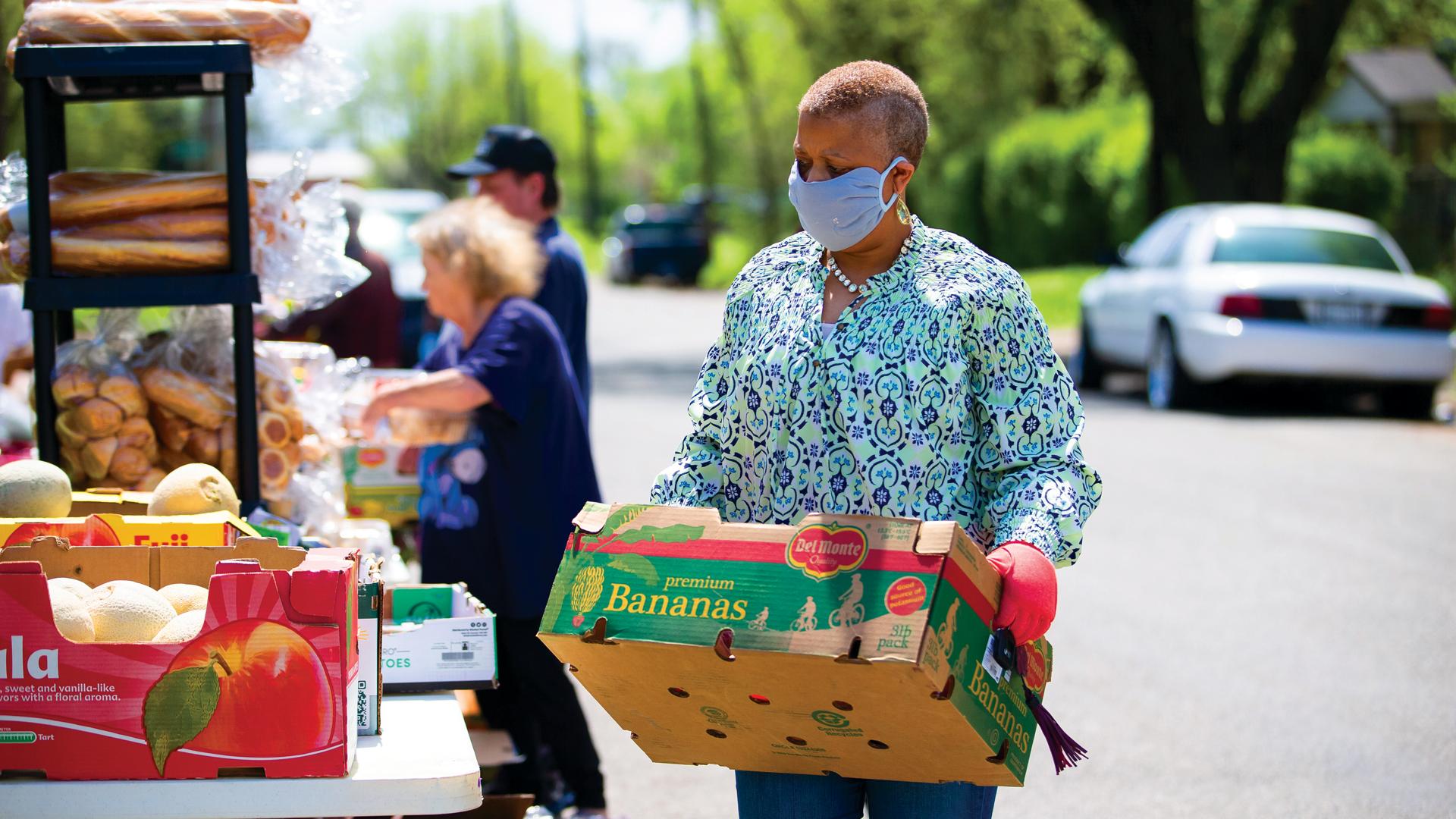 Lending a  helping hand
Krista Faist, Foodism's CEO & Publisher
I'm not sure how this summer is going to shape up, but I do know that it's going to be unquestionably different than any we've experienced before. What's scary though, is the idea that once restrictions loosen, our favourite bars and restaurants might not be there to open their doors to us.
The industry we hold so near and dear (and the one that allows us to create this magazine) is in a lot of trouble. It's falling through the cracks and its future is uncertain.
While some great initiatives have been born out of this, including Canada #TakeOutDay, One Table and Save the Hospitality Industry Fund, it's going to take everyone's help. We wanted to do our part and decided to help in two ways: we're donating all of our net advertising profits from this issue of Foodism directly to the initiatives above, with a portion also going to the Fort York Food Bank.
We want to focus on being advocates for sustainable and ongoing support because when doors reopen, establishments are in for a long and hard battle. Our aim is to drive awareness to things everyone can do: continue to order take out once a week (bonus if you order directly), buy gift cards if you're not comfortable dining in and support your local independent shops. If you do dine out, (and that should be considered a massive celebration in itself!) tip the service staff well and understand that menus and pricing may change as venues adapt to their new situation. Small actions can make a big difference and will shape how quickly the hospitality industry recovers.