There are many, many great things about living in one of the world's most multicultural cities. And having access to a pantry of international snacks is far from the least of them. 
As we all know, nothing brings people together quite like food does. And with all the time we've spent at home over the last few months, the longest trip we've taken is to the fridge and back – and we've done it more than a few times, too. (Not to mention all of the takeout and delivery we've been ordering, the home-cooked food now being delivered through Instagram and the groceries we get delivered to our doors.)
So what better way to celebrate this city's multiculturalism than with a rainbow of diverse snack foods that we can all hunker down with? We may not be able to travel right now, but our taste buds can take a first-class tour through all the flavours brought to Toronto from around the world.
Give your snack drawer (or cupboard, no judgement) an upgrade with some of our favourite global treats found at shops right here in Toronto.
From sweet and savoury to spicy and umami, these munchies will make snack time great again – just don't blame us when you need some bigger pants.
The world's best international snacks: 19 to try
Plantain chips
Find it at: Caribbean Corner, 171 Baldwin St.
Move over potatoes: plantain chips are where it's at. These highly popular, highly addictive chips are claimed by many regions, from the Caribbean to Southeast Asia to South America. The sweet, salty, crunchy and sometimes spicy plantain chip has a complexity and hefty crunch that rivals their basic counterparts in the chip family, and makes for supreme snacking.
Onigiri
Find it at: Sanko trading co., 730 Queen St. W.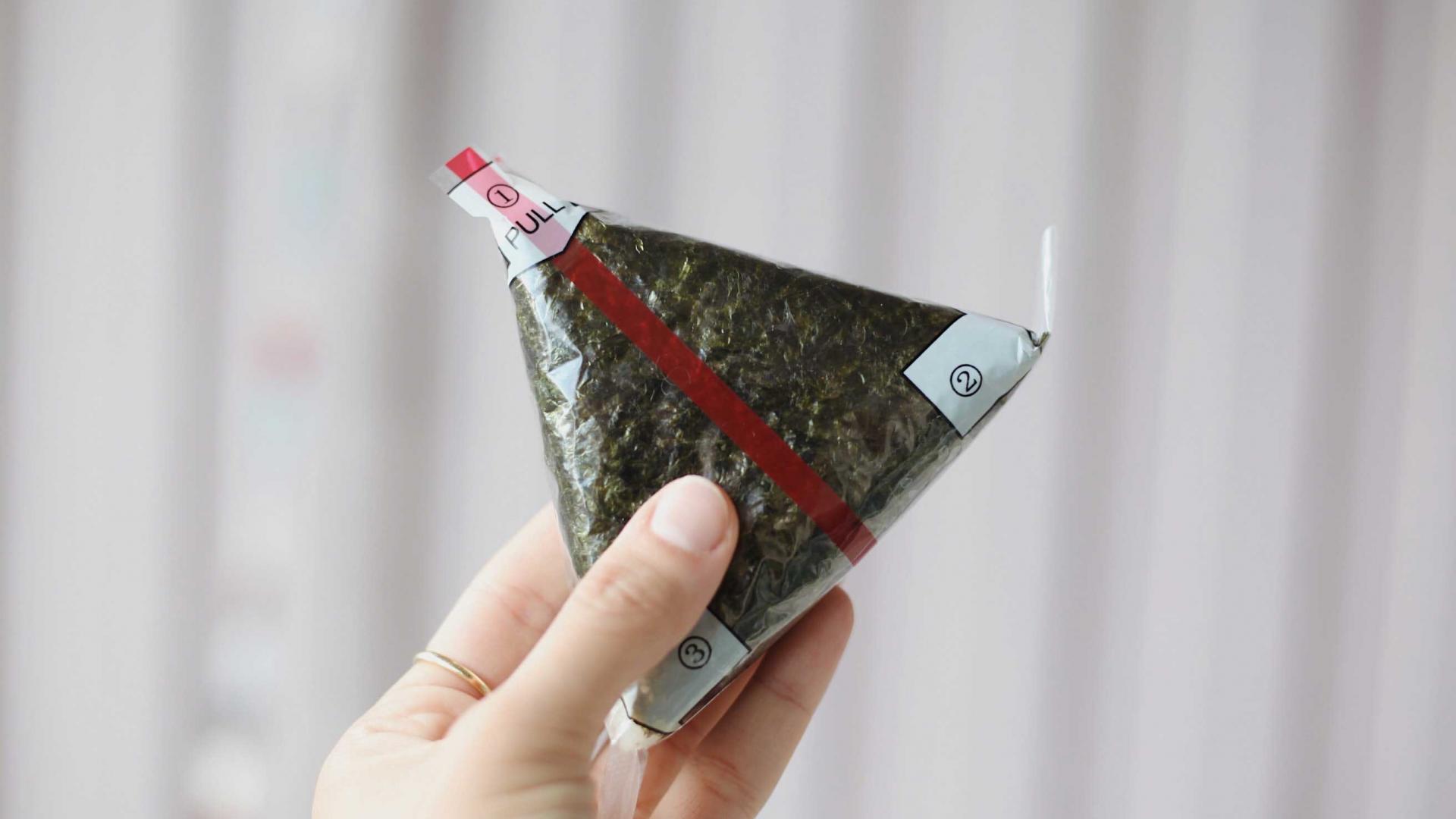 Cheap, delicious and adorably wrapped, this snack has it all. The rice ball ranges from basic salted versions to fancier seafood fillings, with wacky variations like fruit popping up along the way. The Japanese triangles are packaged so that the seaweed stays off the rice until snacking commences – we only wish we could purchase them from a vending machine like in Tokyo.
Beef patties
Golden Patty, 187 Baldwin St.
These golden pockets filled with beef and spices hail from Jamaica. Developed after the introduction of Cornish pasties to the Caribbean, the parcels are a spicier version of the British baked pie, packed with cumin, curry seasoning and Scotch bonnet pepper. The bright patties (which get their yellow colour from the turmeric in the crust) gained popularity when West Indian communities put them on western menus.
Golden Jamaican patties are a Caribbean take on the classic Cornish pasty
Warak enab
Find it at: Bar Koukla, 88 Ossington Ave.
These juicy little bundles of savoury goodness come in different variations across the Middle East and the Mediterranean. Called warak enab if you speak Arabic, or dolmades if you speak Greek, this snack consists of grape vine leaves stuffed to bursting with rice and seasonings. Vegetables or meat might also be tucked inside.
Scotch egg
Find it at: the Caledonian, 856 College St.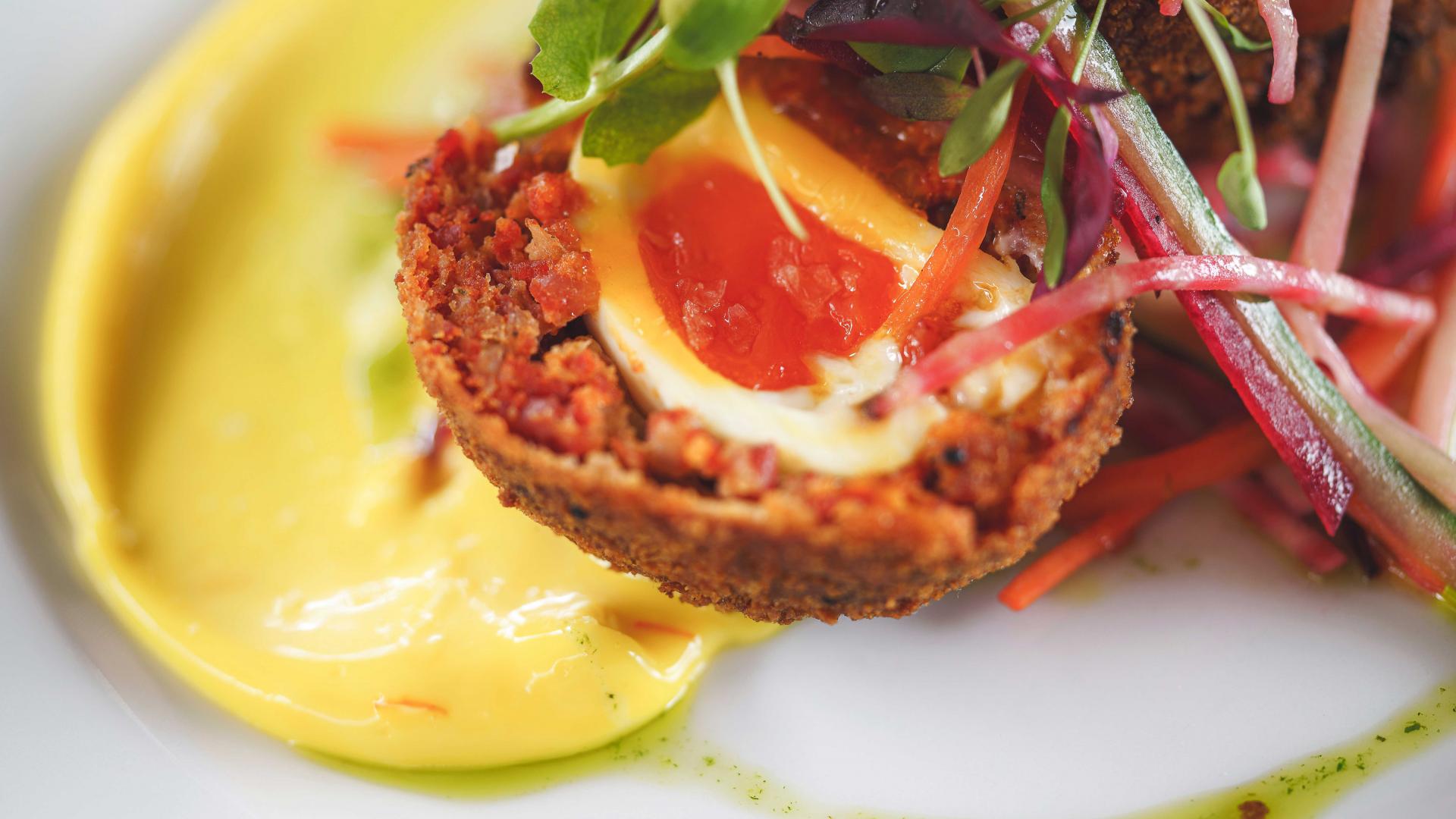 This hard-boiled egg wrapped in sausage and covered in breadcrumbs is the ultimate breakfast-on-the-go – though several Toronto faves serve a delightfully runny yolk version that you'll want to sit and savour. Though the Scotch egg's origins are disputed (its roots may be closer to Indian koftas than Britain's posh department store Fortnum & Mason would have you believe) it's generally accepted that the picnic staple is vastly improved by adding relish or mustard.
Samosa
Find it at: Saffron spice kitchen, 459 Queen St. W.
From street-side snack to high tea treat, these deep-fried triangles are as diverse as the subcontinent from which they originate. Depending on where you are in India, a samosa might be filled with potatoes, minced meat, cauliflower or chilli, but they're routinely served with chutney on the side. There are plenty of ways to serve them, but the traditional chai and samosa pairing is good enough for us. We'll put the kettle on.
Conchas
Find it at: Pancho's Bakery, Multiple Locations
Enjoyed in the morning alongside a coffee or as an afternoon snack, conchas are a traditional Mexican sweet bread. The bottom half is soft and fluffy with a buttery, sweet flavour, while the top is crunchy, sugary and resembles a seashell – that's where the name comes from. Find them in different flavours like vanilla, chocolate or strawberry.
Lala Fish Crackers
Find it at: Sorry Sorry Store, 294 Dundas St. W.
If you're craving a hit of salty sea goodness, Lala Fish Crackers will transport you straight to an oceanside 7-Eleven in Manila. These fishy squares pack a crunch, yet are still light and airy. There's a reason why they're so swimmingly popular in the Philippines.
Honey Butter Chips
Find it at: Sukoshi Mart, #7B, 160 Baldwin St.
Oh baby, let's Netflix and ch... ips. Salty, buttery crunchiness meets sweet honey in these potato chips from South Korea. The snack, which created the 'Honey-Butter Craze,' will sweep you off your feet faster than your crush in your favourite Korean drama.
Turkish delight, or lokum
Find it at: Purdys Chocolatier, Multiple Locations
In C.S. Lewis' The Chronicles of Narnia, a boy named Edmund was lured by the White Witch with sugary Turkish delight. We'd be tempted too – these sweet treats translate to "morsel" in Turkish. They come in beautiful flavours like rose, almond, lemon and pistachio. And yes, they're delightful.
Indomie mi goreng
Find it at: Nations Fresh Food, Multiple Locations
Who says instant noodles can't be a snack? The instant version of the Indonesian dish mi goreng (which means "fried noodles"), hits all the requirements of the ideal late-night snack. Springy noodles are topped with crunchy fried onion and a holy trinity of sweet and spicy chili sauce, umami and sweet soy sauce and rich sesame oil. Feel free to consume during the day or as a mid-afternoon snack, too – we don't blame you.
Tim Tam Real
Find it at: Real Canadian Superstore, Multiple Locations
Vegemite isn't the only Australian snack turned ritual. Behold the Tim Tam, a chocolate malted biscuit separated by a chocolate cream filling that's also covered in chocolate. Tim Tams are still made in Australia, as they have been since 1964, but thankfully you don't have to cross the world to get them. Bonus: bite off opposite ends of a Tim Tam and slurp milk through the chocolate-y "straw" for a Tim Tam Slam.
Chicharrón
Find it at: Perola's Supermarket, 247 Augusta Ave.
This crunchy customer, made from fried pork rinds or pork belly, has such a wide global influence, it's impossible to agree on a single origin – but the Philippines, Spain, Puerto Rico and Bolivia lay claim to it. Chicharrón is seasoned and deep-fried until puffy, and can be sprinkled on top of tacos for texture – but where's the fun in that? We'll be eating straight from the bag, thanks.
Chicharrón can be sprinkled on top of food for texture – but we'll be eating straight from the bag, thanks
Bofrot, or puff-puff
Find it at: African Chop bar, 2503 Finch Ave. W.
We won't say no to anything deep fried – especially our sweets. Also known as "puff puff", bofrot is a Ghanaian sweet, that we can only compare to an airy donut hole. The dough is fried into crunchy yet light and fluffy balls that are generously sprinkled with icing sugar or eaten plain. Though they're usually made for breakfast in Ghana, we're down to eat them anytime of day.
Khanom bueang
Find it at: Talad Thai Market, Multiple Locations
Don't let the appearance fool you. This taco-like treat is an ancient Thai dessert. Known as crispy or Thai pancakes in English, khanom bueang is found on streets all over Thailand. As the crepe batter sets, it's covered in pillowy soft cream, sprinkled with fillings, then folded over for a delicious bite-sized morsel. Choose savoury toppings like fried shrimp, or sweet foi thong – strips of egg yolk boiled in syrup.
Stroopwafel
Find it at: Holland Store, 2542 Weston Rd.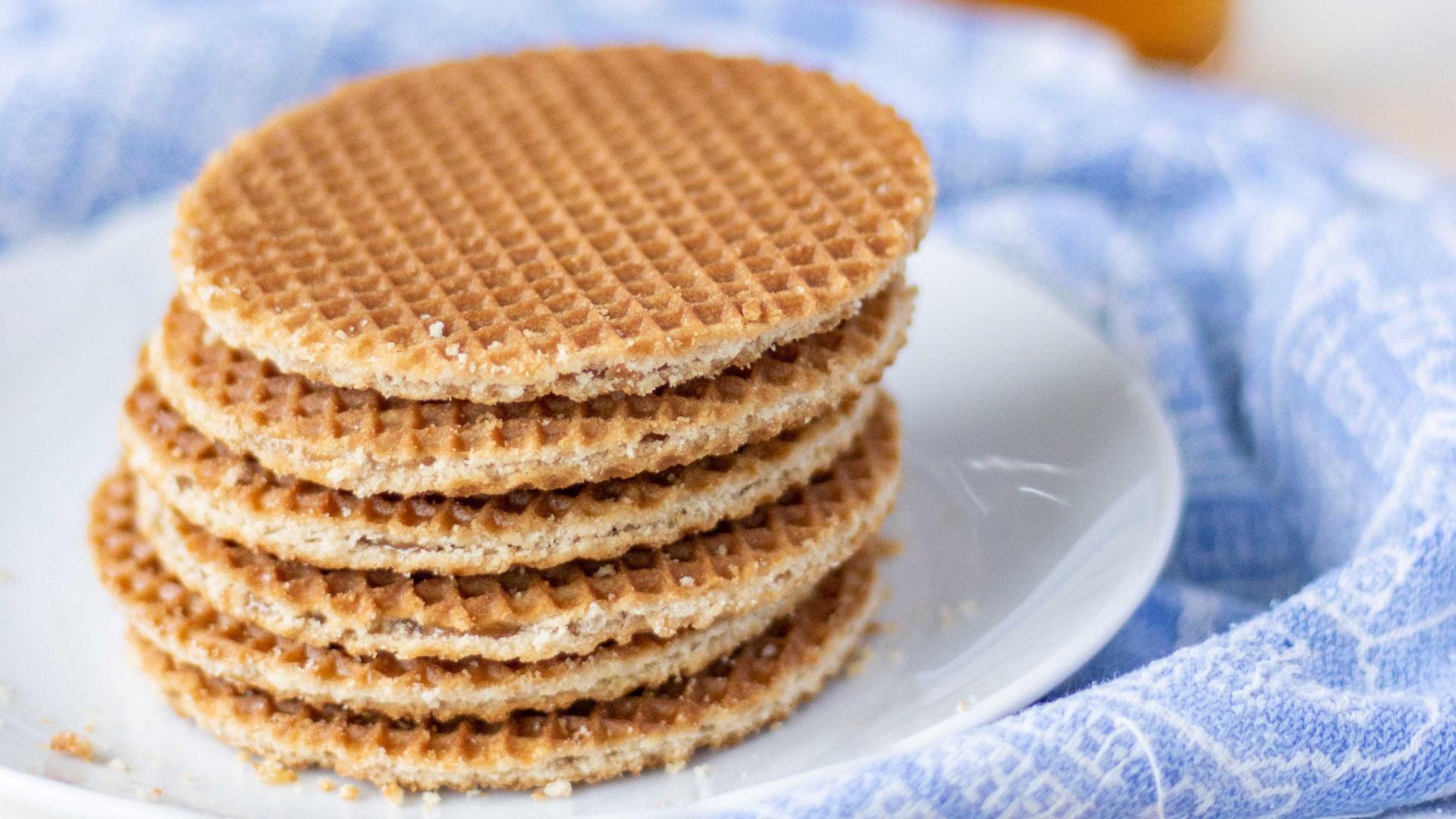 What's better than waffles? Stroopwafels: crunchy waffles pressed flat in a hot iron skillet, sandwiching a layer of sweet and buttery caramel all the way through. Stroopwafel means syrup or treacle waffle in Dutch – this sweet treat hails from The Netherlands, where they mastered the art of street-friendly sweets. Up your snack skills by pairing with a scoop of ice cream or dipping in your mid-morning coffee.
White Rabbit Creamy Candy
Find it at: T&T Supermarket, Multiple Locations
An iconic Shanghai treat, White Rabbit Creamy Candy has been a favourite in China for nearly 80 years. Soft and chewy, the milk-based sweet is reminiscent of taffy or nougat. Within the wax paper packaging, the candies are wrapped in an edible paper made of sticky rice ­– don't throw it away! It's meant to be eaten with the creamy candy. Try original vanilla, or flavours like lychee and matcha.
Chin chins
Find it at: Naomi African Food Market, Multiple Locations
The love for this crunchy, deep fried Nigerian pastry runs deep. Chin chins are popular during celebrations, but they've also become a beloved street corner snack at kiosks and supermarkets across West Africa. What can we say? Good things happen when butter, sugar and flour mix.
Biltong
Find it at: Biltong Toronto, 1040 Albion Rd.
Like beef jerky, but better. This South African salty snack is a form of air-dried meat marinated in salt and spices. The process of making these chewy meat slices has been kept virtually the same for centuries, because why mess with a good thing, right? The different marinades and range of meat from ostrich to kudu make for a variety of biltong.