What if we told you that feeling more energized, radiant and just, well, better was a mere sip away — and a delicious sip at that?
OK, so that might not be totally true, but we'd never say no to a fresh juice from one of Toronto's array of juice bars.
Full disclosure: we usually prefer our bars to serve up something a little harder, and it's safe to say we're frequently found at wine bars and cocktail spots. And when we're not drinking inside because it's still not allowed, we're sipping bottled cocktails within the comfort of our own homes. 
But the drinks at these juice joints have enough zing to put a different kind of spring in our step.
The juices are packed with vitamins, minerals and antioxidants that'll pep you up in no time. Not to mention inventive flavours keep things super tasty too.
Most of these bars cold-press their juices to maintain the quality of the nutrients; they use sustainable, chemical-free packaging; and they're dedicated to selling only the freshest juices. That all sounds like a win-win situation to us.
Stop in at one of these fresh juice bars in Toronto, order a juice or smoothie and you'll feel revitalized in no time...
1. The Organic Press [pictured]
257 Augusta Ave.
Double down on your plant fix at this juice bar-slash-plant shop in Kensington Market. Their organic, cold-pressed juices come in fruity flavours like pear, watermelon and apple, which taste great on their own and make for excellent cocktail mixers (watermelon mojitos anyone?). Soups and breakfast bowls are also on the menu.
2. Greenhouse Juice Co.
Various locations
There's a reason Greenhouse has grown from its flagship store, opened in 2014 near Yonge and St. Clair, to a household name found in grocery stores across Canada. Their certified organic, cold pressed juices are made in the GTA, without the use of any additives, preservatives, stabilizers or gums, and they're packaged in glass bottles so they're better for you and for the environment. Sneak more veggies into your life with juices like The Good, a mixture of cucumber, romaine, spinach, celery, lemon, fermented lemongrass and Himalayan salt.
3. Village Juicery
Various locations
Another one of Toronto's OG juiceries, Village has also been around since 2014. Their certified organic juices, meals and baked goods are made to order each day. Stop in at one of their eight locations across the GTA for juice flavours like the Be Radiant (carrot, sweet potato, lemon, granny smith apple, fresh turmeric root) paired with a menu of plant-based wraps, salads and breakfast jars. They also carry vegan treats from Tori's Bakeshop — for after you drink your veggies.
4. Anti Vice Juicery
853 College Street
You know when juice has been sitting on a shelf for so long that it starts to separate? Well, you won't see that at Anti Vice. All of their juices are made fresh to order. Go for one of their hangover helpers like the Morning After with cucumber, coconut water, blueberry, kale and lemon.
5. Daily Press Juicery
200 Queen St. W.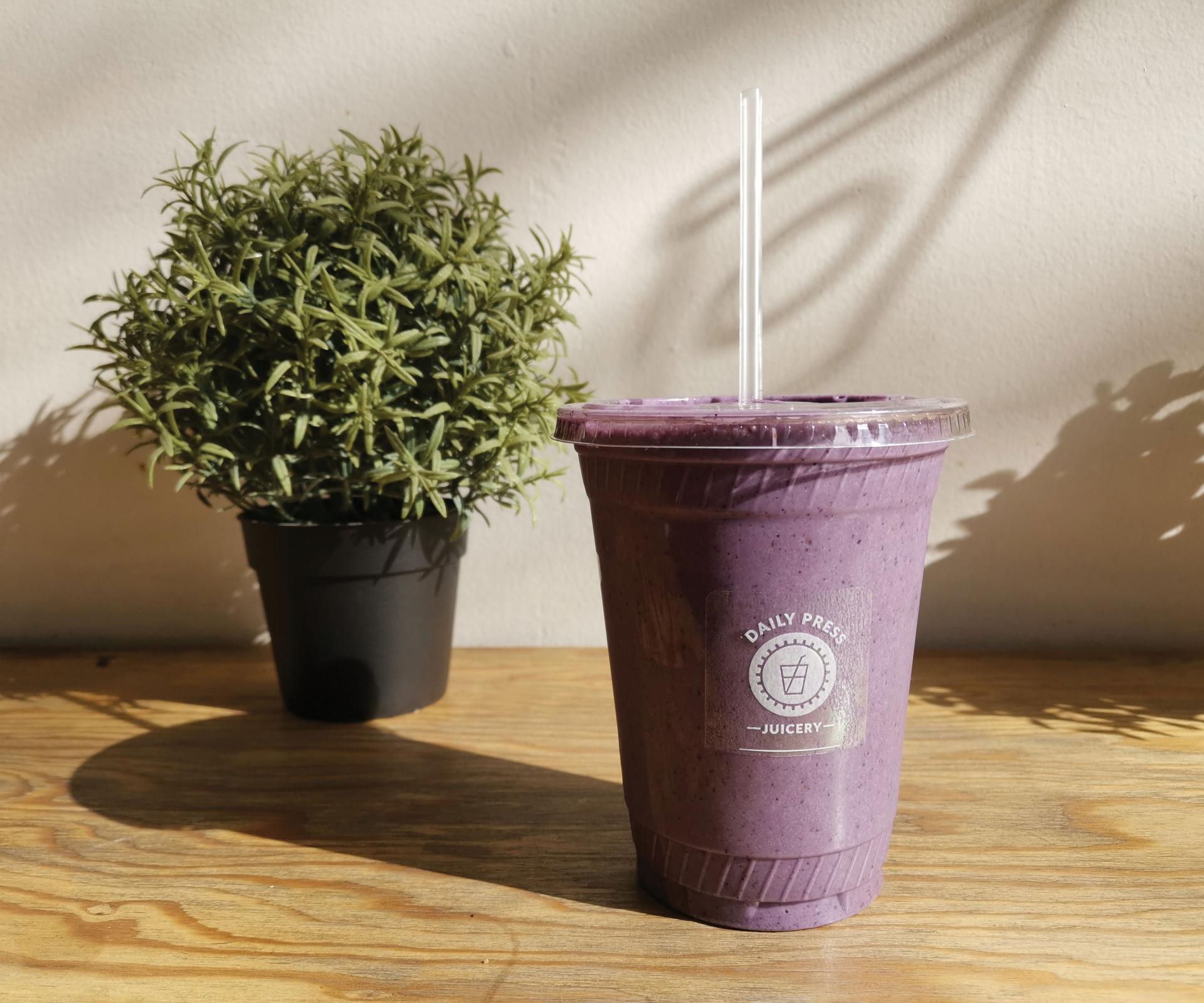 This Queen West shop uses a hydraulic press to make their juices, which extracts more nutrients and live enzymes than a conventional juicer, plus it leaves zero wasted juice behind. Still on the charcoal bandwagon? Try the Maleficent with activated charcoal, lemon, agave nectar and alkaline water.
6. Fresh
Various locations
We might be writing this with a hangover, which is probably why we've really zeroed in on the Recovery Shot: a punchy potion of turmeric root, ginger, apple cider vinegar, orange, lemon, milk thistle, flax oil and cracked black pepper. Even just thinking about all that goodness is making us feel better. Fresh isn't a dedicated juice bar — it's a vegan restaurant doing plant-packed salads and bowls — but that doesn't stop it from having a knockout list of 10 juices designed to power you up. Get some falafel, then a warming Apple Ginger Glow.
7. Revitasize
Various locations 
You know what they say: go hard or go home. And if you're going to go hard on the juices, Revitasize is the place to do it: you can order a three-day juice cleanse, with the juices fresh pressed in Toronto on a daily basis. You can choose different programs according to what you want to target: 'Clean out bad habits' and 'get back on the right track' are just two to choose from. Revitasize will then deliver them to you, along with alkaline water, a booster shot and some detox tea. Being healthy has never been easier.
8. ELXR
Various locations
Juice probably can't solve all your problems, but the drinks from ELXR come pretty darn close. Alongside a menu of Instagrammable juices, they also offer nut milks, tonics, superfood smoothies, boosters, teas and coffees — just about everything to get you in shipshape for everything that life throws at you. And right now, it's a lot.