A great food city deserves an exciting beverage (or two) to pair it with, and Kingston is more than up to the task. Just as Kingston's proximity to rural land has given the culinary scene easy access to its farmers, so too has the area become a breeding ground for craft and microbreweries.
While numerous up-and-comers exist today, Kingston Brewing Company was way ahead of the curve. A pioneer in the field, Ontario's oldest brewpub has been going strong since it opened in 1986 – and one look at its courtyard patio, with views of Lake Ontario, and its extensive beer list will tell you why.
In addition to making its own suds, Kingston Brewing Company has fostered a craft beer culture in Kingston by shining a light on its peers. The brewpub sells beer from local spots like Skeleton Park Brewery, purveyors of old world ales from three brothers with 45 years of brewing experience. If you haven't already sampled their European-style amber ale at the LCBO, you can try their beers at Kingston watering holes like Tommy's and Le Chien Noir.
But they're not the only ones keeping it in the family – MacKinnon Brothers Brewery, located on a 200-year-old family farm just outside Kingston, recently added hops to their thriving crop. Brothers Daniel and Ivan planted hops and malting barley in the surrounding fields and renovated the century old barns to make beers, like the easy drinking Red Fox Summer Ale and the Wild Peppermint Stout, handpicked and foraged by friends at the County Bounty organic farm in PEC.
An appreciation for the local terroir doesn't stop at hops, with several breweries continuing the theme of farm-to-fork that dominates the food scene. When Ron Shore opened Stone City Ales in 2014, he became as committed to local menu ingredients, serving artisinal cheese and charcuterie boards. At Riverhead Brewing Company, soak up those sessionable beers with bread sourced from local bakery Bread & Butter.
The Limestone City definitely has an affinity for patios. Whether you head to Battery Bistro for unobstructed views of the water or explore Kingston's limestone back alleys and discover Rochleau Court, which houses the courtyard patios of Chez Piggy and the Toucan, there's no better way to enjoy a cold one with a side of people-watching.
If wine is more your thing, Prince Edward County's vineyards are right on Kingston's doorstep. Just an hour away, you'll find award-winning red, whites and sparkling wines made from the limestone-rich soil. With dozens of spots like Grange of Prince Edward and Sandbanks Estate Winery to choose from, it can be overwhelming – but County Sips offers full-day guided tours with sommelier, Ian Nicholls.
Kingston doesn't stop when the sun goes down – so whether you're looking for a pub, club, lounge or live music, there's something for every night out.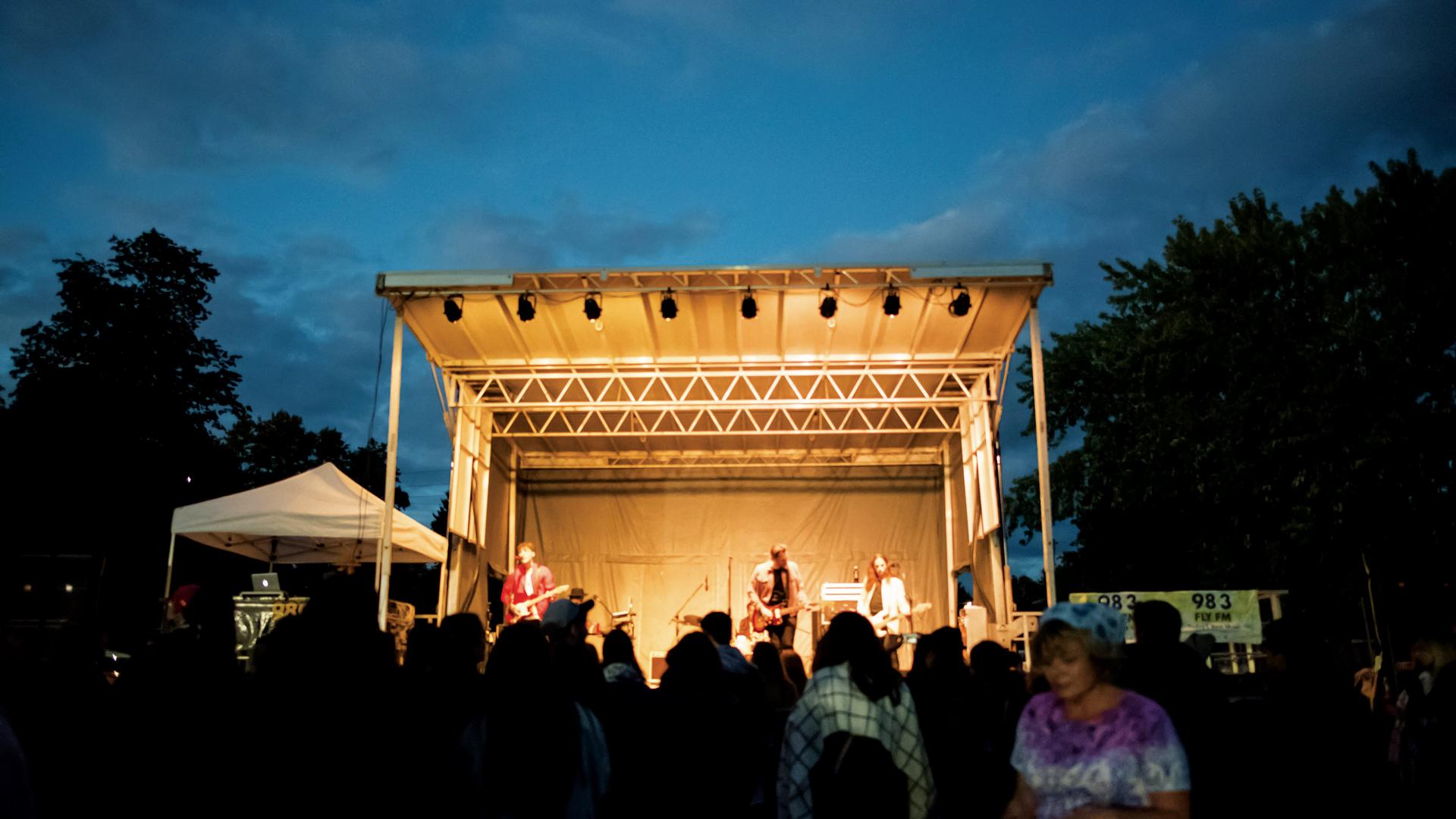 As the site of the Tragically Hip's formation, it's no surprise that Kingston is a hotbed for musical activity. But beyond the Canadian icons, there's a legacy that can be felt in the city's live music scene night after night. Sip on a mojito at Olivea's bar on Tuesday nights while listening to free live jazz. The downtown family-run Italian trattoria makes their pasta and gnocchi in-house as well as antipasti boards with local cheese and meat, plus steak from Enright Cattle Co.
Head over to the Public House (inside the building Canada's first Prime Minister used as his law offices in the 1800s) for Country-Western Wednesdays and regular guest sets on the weekend, and stay for the strong selection of malt whiskies and beers on tap. Or pull up a stool at the Merchant Tap House – a historic 1836 building with over 25 draught beers and live music every Thursday, Friday and Saturday – to scope out Kingston's next big thing.
Plus, you don't need a designated driver; Kingston's compact downtown core means you can leave the car at home and stroll from bar to bar. Whether you're taking a Kingston Food Tour, dancing to Celtic punk bands, or soaking up the endless waterfront views, Kingston is the summer getaway that's missing from your calendar.
For more information and to plan your trip, head to visitkingston.ca/eat-drink.
Paid partnership with Visit Kingston.