In the summer of 2020, one of the most sought-after wines in Canada wasn't a juicy Okanagan pinot noir or a buttery chardonnay from Prince Edward County. It wasn't even sold in a bottle. This new wine that thirsty oenophiles across the country were scrambling to get their hands on was a bright and citrusy blend of white wine grapes grown on a small vineyard in Nova Scotia's Gaspereau Valley. Lightly sparkling and slightly cloudy, Benjamin Bridge's Pét-Nat was sold in a 250ml can decorated with pink and white flowers.
The tart and quaffable drink seemed tailor-made for summer picnics and days at the beach (and, thanks to its tastefully twee packaging, the abundant Instagram posts that tend to accompany them.)
Of the 40,000 cans produced for 2020, Benjamin Bridge sold every single one in two months, making it a breakout success both for the winery, and for pét-nat. While this will surely be many Canadians' first introduction to the peculiarities of this unique sparkling wine, this is only the latest chapter in a story that goes back centuries.
Like so many world-changing inventions, pét-nat (short for pétillant naturel, or naturally sparkling) wine was most likely discovered by accident. Back in 1581 the Benedictine monks of Saint-Hilaire, an abbey outside the city of Limoux in the Languedoc region of southwestern France, recorded the creation of a new kind of wine called blanquette.
Pressed from tart white grapes and bottled in flasks sealed with corks (the cork trees in neighbouring Spain aided this innovation), it was the result of a new winemaking process now known as the méthode ancestrale.
Unlike still wine – where grape juice is fermented, aged in tanks or barrels and then bottled – this method sees the wine bottled soon after pressing, only to undergo a second fermentation inside the bottle itself, which causes the carbon dioxide (a.k.a. bubbles) to be trapped inside.
Previously, the kind of lightly fizzy wine this produces had been seen as a defect (in addition to its unusual taste, it could cause wine bottles to explode) but the savvy monks at the Saint-Hilaire monastery knew they were onto something.
Pét-nats were seen as defective, but the monks of Saint Hilaire were onto something
Indeed, after a visit to Saint-Hilaire in the following century, another Benedictine monk began experimenting with effervescent wine at his monastery in Champagne. His name was Dom Pierre Pérignon and you've probably heard of him – if not tasted his namesake bubbly.
In the 400-odd years between when those crafty Benedictines bottled their first blanquette and today, new varieties of effervescent wine have sprung up everywhere from Germany and Italy to South Africa and the United States.
Basically, anywhere grapes are cultivated, people have experimented with ancestral method sparkling wines. Part of the reason for its proliferation is that pét-nat is less complicated to make than champagne-style sparkling wine (which, among other steps, must filter out the dead yeast cells that give pét-nat its signature cloudiness).
Due to its relatively DIY nature and the lively, unpredictable results they yield, pét-nats gained a reputation for being less polished than champagnes and proseccos, and thus less desirable. But as a new generation of wine drinkers began to seek out funky bottles from start-up local producers, the quirks of pét-nat – its cloudiness, its youthfulness, its unpredictability – have become its main selling points.
"Pét-nat has a distinct advantage as being arguably the most natural way of making a sparkling wine," says Jean-Benoit Deslauriers, the head winemaker at Benjamin Bridge.
Like so many young winemakers (and wine drinkers) in Canada and around the world, Deslauriers is fascinated with so-called "natural" winemaking techniques, which seek to bottle the purest expression of the grape, with as little intervention as possible along the way. As a wine style that requires little more than juice and a sealed bottle, pét-nat is a perfect candidate.
"The fruit is picked, pressed and nothing is added," he continues. "There is no fermentation aid, no sulphites, just a wild, indigenous fermentation taking place. It's a seamless, natural process."
Deslauriers compares the enthusiasm for natural wines like Benjamin Bridge's Pét-Nat to the craft beer movement that began to take hold in the early aughts. "If you travel back in time 20 years ago to when craft beer graduated from a grassroots movement to the mainstream, you find beers that were cloudy," he says. "Now there's been a change in the criteria considered desirable, and a pét-nat is perfectly aligned with these, precisely because it's unfiltered, it's cloudy, and nothing is added or removed."
Of course, pét-nat's strengths are also its weaknesses. Letting a wine ferment naturally without intervention can (and occasionally does) lead to unpalatable results.
"When you don't control wine at all you're susceptible to various forms of yeast that can produce a sauerkraut or a geranium character," says Robert Simpson, general manager of Vancouver's Liberty Wine Merchants and a four-decade veteran of the wine trade. As someone who has seen many wine trends come and go, he approaches pét-nat's newfound fame with circumspection.
"There's a fashion element to wine and people are interested in what's new and what's different," he says. "A couple years ago it was orange wine, and if we went back 100 years it was port and sherry. And I'm sure five years from now we're going to be talking about something else."
Where to buy pét-nat in Toronto
These Toronto bottle shops are your best source for pét-nats (and other tasty bevvies) from Canada and beyond.
Paradise Grapevine
Sample a few glasses of wine on this Bloor Street wine bar's heated patio, or grab a bottle to take home. Keep your eyes peeled for their house label, which tends to sell out quickly.
Botl Shop
After closing its cozy bar space during the pandemic, the Bathurst Local has quietly become one of the city's best sources for unusual natural wines, available for pickup or delivery.
Grape Glass
A new retail space from Toronto's celebrated female wine crew the Grape Witches, Grape Glass sells more than 40 varieties of organic, natural and biodynamic wines, plus beer and cider – all at retail price.
There will, he adds, always be trends that catch on in a more permanent way, however, so pét-nats may yet earn a place in your local liquor store or grocery. In the meantime, they are becoming much easier to find via direct-order from wineries, and from the restaurants-turned-indie wine shops that have sprung up during the pandemic.
Indeed, although he is not a natural wine fan at heart, Simpson has seen the popularity of pét-nats grow in recent years, and his appreciation for the stuff has evolved.
"I've been going to Germany since the 1970s, and now the winemakers' kids are taking over the wineries and they're making a lot of pét-nats," he says. "I recently tasted one made out of sauvignon blanc grapes that I thought was sensational."
Recently, Simpson came across an unlabelled batch of organic Okanagan pinot noir rosé made in the ancestral method and sealed, as is often the case among pét-nats, with a metal beer cap. It had notes of red fruit, berries and orange blossom, with a bracing acidity and, of course, a lively effervescence.
Liberty bought the lot (which in wine terminology is called a "shiner"), packaged it and put it on their shelves.
Of the more than 3,000 wines on offer at the store, the Liberty Wines Pét-Nat Shiner was the summer's best-seller.
"There's bad pét-nat out there I can tell you, but this stuff is not it," he says, adding that Liberty's Pét-Nat Shiner can be cellared for up to six years, during which time the flavours will become more complex, and the bubbles smaller and finer.
In Ontario's Prince Edward County, meanwhile, Trail Estate has been building a reputation for crafting unusual low-intervention wines under the leadership of head winemaker Mackenzie Brisbois.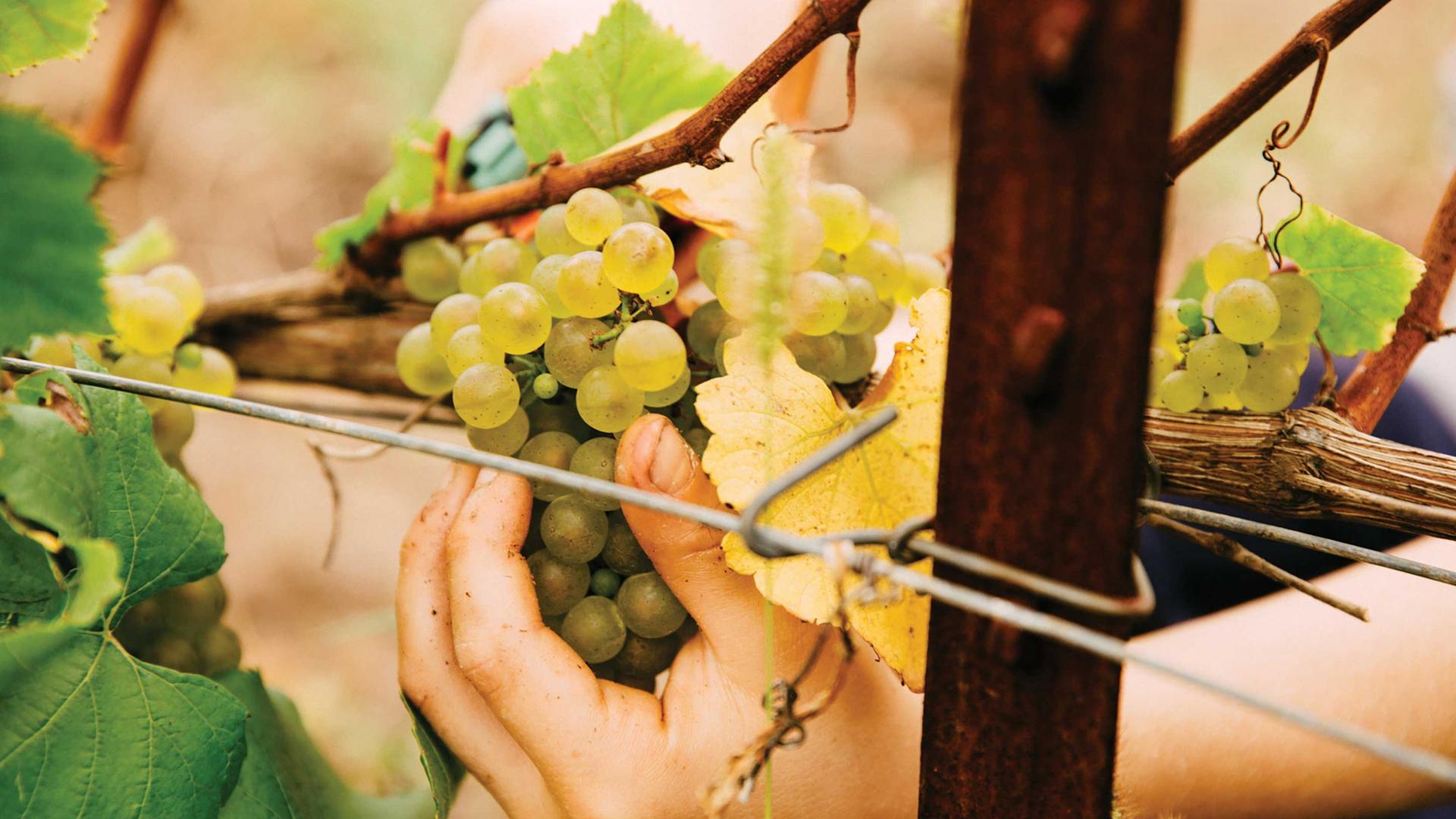 True to form, Brisbois crafts pét-nat out of a blend of baco noir, riesling and cabernet franc grapes, producing a deep red colour and tart, refreshing notes of cranberry and raspberry. It's an unconventional wine, with unique results from season to season, and in true pét-nat style, that has only helped its success.
"Wine is usually thought of as this thing that's scored out of 100, and pét-nat is contrary to that," says Alex Sproll, Trail Estate's operations manager. "That's not to say it's made with less attention than anything else, but the fact that it's a bit outside the wine world is kind of an appeal."
Indeed, they had no difficulty selling every last bottle of the 198 cases of Pét-Nat Red that they produced in 2019, not despite its unusual character, but because of it. "It's not everyone's cup of tea all the time, but there's a lot to like about it," says Sproll. "It's that imperfect-perfect kind of thing."