If thundering hooves, cheering crowds and the thrill of a big win don't already get your blood pumping, well first we'd ask what your idea of fun is, but then we'd say there's much more to Woodbine than just watching the races.
Visiting Woodbine Racetrack is a full experience. Ten different drinking and dining options have got you covered for anything from double doubles and doughnuts, to fine whisky and prime rib. During special Woodbine events like the Queen's Plate, don your best fascinator or hat and dress up – and be sure to keep an eye on the crowd to see some of the most decked out and extravagant fashion around. Live music often makes an appearance, then there are the slot machines and don't forget the actual horse racing events.
When we're enjoying a day at the races, our favourite place to kick back and relax or get fired up (depending on how well our horse is doing), is the Woodbine Club Dining Room. They only service one seating for each meal, so once you've booked a table it's yours. You're free to meander the grounds, watch from the grand stand or top up your plate at the buffet – come back and your table will still be waiting for you.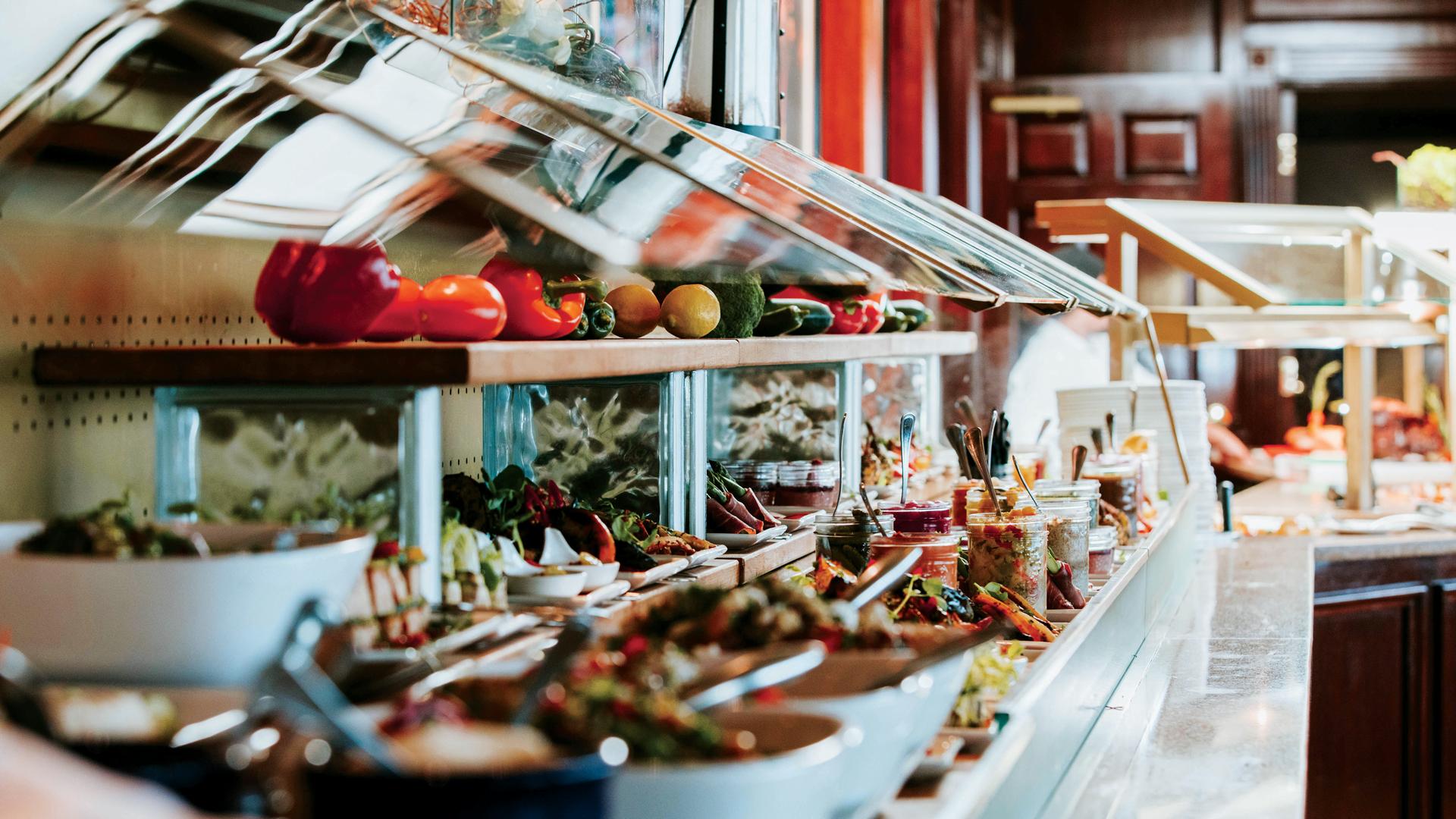 Then there's the Woodbine Club Buffet itself. The selection of over 60 items rotates twice weekly, so there's always something new to try. Most of the menu is made in-house, right down to the homemade mustards, mayonnaise, pickles and chicken liver parfait. For the pièce de résistance, the juicy prime rib is from Ontario corn fed beef, aged in house for a minimum of four weeks. While the meat might have been top rank, vegetarian options abound as well. Grab a plate, sit back and enjoy all of the excitement Woodbine has to offer.
To start planning your visit to Woodbine Racetrack, visit woodbine.com