There are plenty of ways to use strawberries – dipped in chocolate, baked into a cheesecake or to garnish a strawberry daiquiri. However, strawberries don't need to be tied to a special occasion; they're perfect for a mid-morning snack, a mid-afternoon slump or healthy pre-bedtime treat.
In addition to calling sunny California home, its strawberries are blessed with a list of benefits. Thanks to a combination of climate, soil and farming expertise, California strawberry farmers grow the sweetest, juiciest berries, bursting with healthy bonuses.
Just one serving of eight strawberries is low in sugar and calories and is a source of fibre. Plus, just one serving of the red fruit offers more vitamin C than an orange, which is known to help boost the immune system.
While a handful of fresh strawberries are pretty tasty on their own, the ways to incorporate them into your everyday are limitless. From simple snacks, like strawberry and nut butter rollups for after your visit to the gym, or strawberry and goat cheese crostinis (recipe, below) for friends who drop by after work to whipping up a tasty salsa with California strawberries, cucumber, avocado, mint lime and mint, there's no end to the yummy ways you can enjoy California strawberries.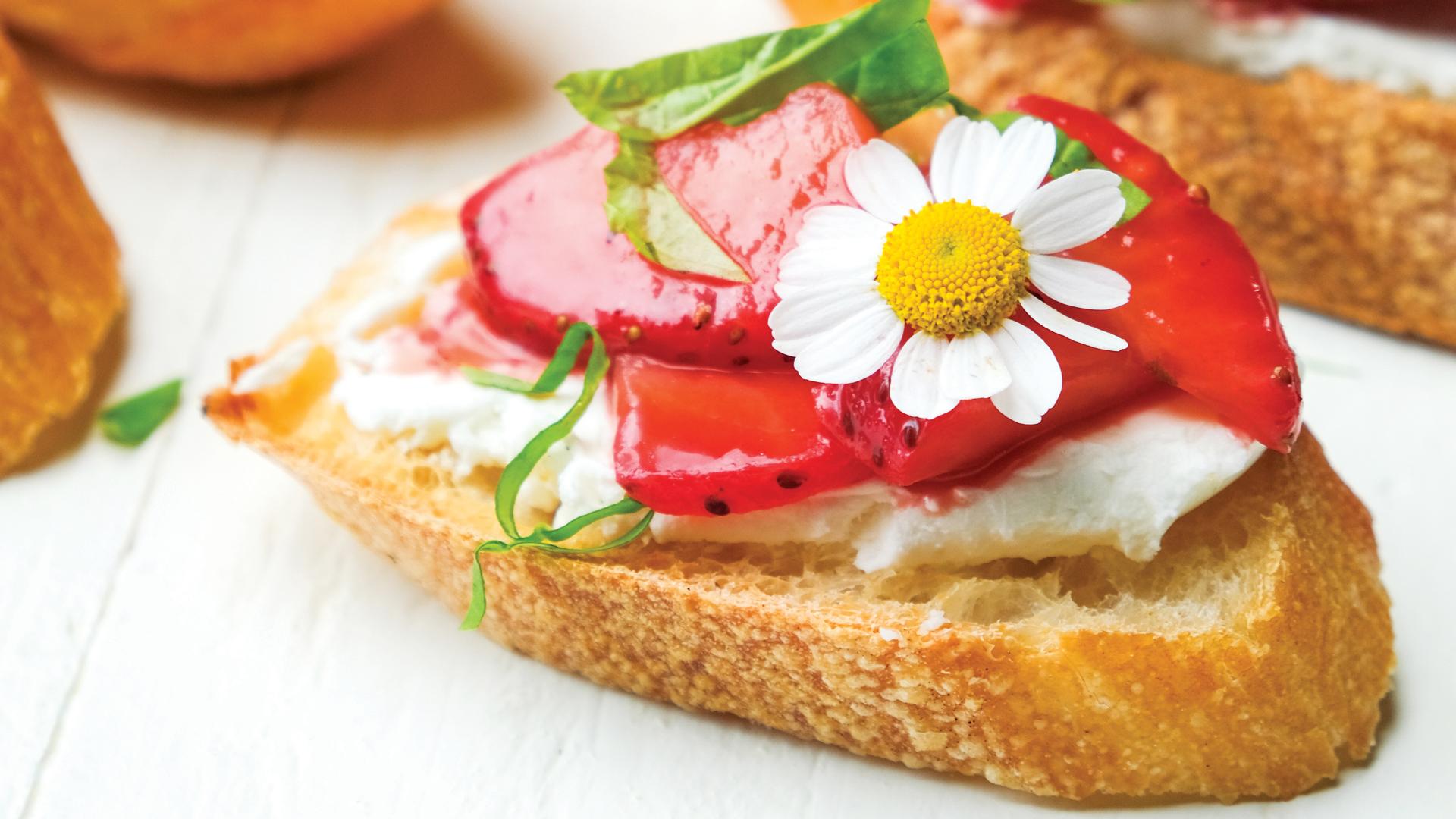 Don't limit yourself by thinking strawberries are only for those with a sweet-tooth. The juicy fruit works perfectly in savoury foods, like a grilled cheese sandwich; experiment with brie, goat cheese or feta. For another tasty snack, switch out the traditional tomato for strawberries on your bruschetta. The similar sweet and tart flavour profile is a dream pairing with the usual extra virgin olive oil, balsamic vinegar and basil.
Another surprising match is strawberries and spice. Use California strawberries sliced in half as your base for jalapeño poppers filled with crumbled bacon and cream cheese. California strawberries are a simple way to make snack time a healthy part of your day. Plus, with year-round availability, it's easy to introduce eight strawberries into your day.
For more delicious snacking ideas visit: californiastrawberries.com
Sponsored by California Strawberries
Recipe created by shutterbean.com