Make This: Liberty Commons's Chocolate Milk & Stout Pancakes
Rich stout and chocolate milk combine with zesty orange in for this indulgent breakfast recipe. The recipe only calls for half a can of stout, and we're officially not judging you for drinking the other half while you whip up this decadent dish.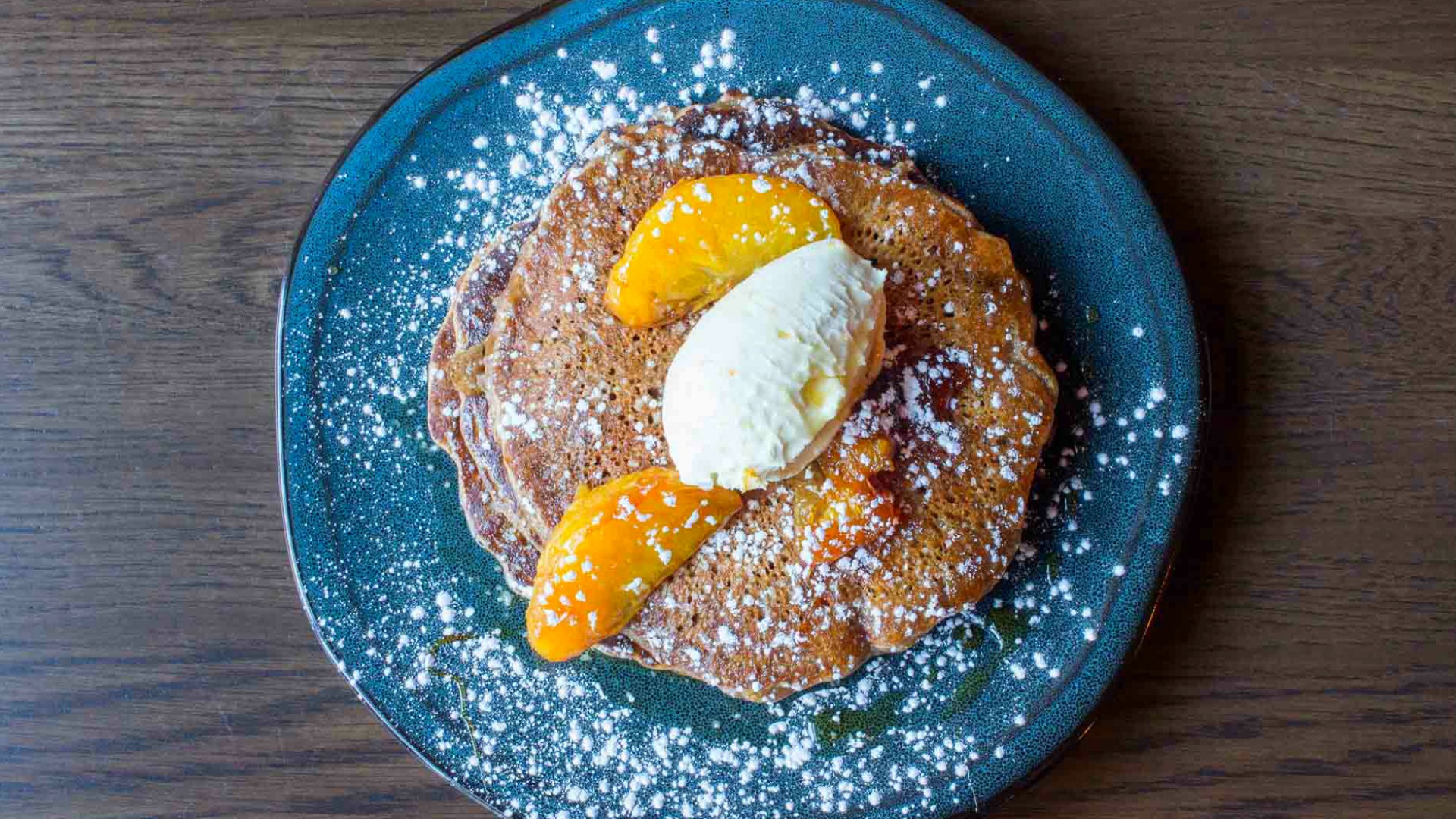 Serves 4
Ingredients
Pancakes
2 3/4 cups all purpose flour
1/4 cup sugar
1 tsp salt
3 tsp baking powder
1 tsp baking soda
2 eggs
1 cup chocolate milk
1 cup stout
1/2 cup unsalted butter, melted (plus extra for frying)
Caramelized Oranges & Citrus Mascarpone
2 oranges
1/4 cup sugar
1 tbsp unsalted butter
1 cup maple syrup (more if you desire)
1 cup mascarpone cheese
Method
Pancakes
In a large bowl, sift together the flour, sugar, salt, baking powder and baking soda. In a separate bowl, beat the eggs with the chocolate milk and stout. Using a spatula, combine the dry and wet ingredients to make a thick, lumpy batter, taking care not to over mix. Carefully fold in the melted butter.
In a nonstick skillet, melt some butter over medium-high heat. Ladle 1/3 cup of the batter into the hot skillet. Continue to do this until all the batter has been used (make sure to leave some space between the pancakes because they will expand and puff up). When bubbles appear on the surface of the pancakes and the edges begin to brown, flip the pancakes and cook the other side, cooking for about 2-3 minutes per side. 
Caramelized Oranges & Citrus Mascarpone
Zest the oranges and mix the zest with mascarpone cheese. Set aside. Segment the oranges. In a pan, melt the sugar and cook until light brown in colour, around 160C. When ready, add the butter and oranges. Pull the pan off the stovetop and stir. When the butter is incorporated nicely, add the maple syrup and then set aside to let cool.
Serve
Stack the pancakes high, and plate the caramelized oranges on top and around. Dust with icing sugar. Heap a dollop of the mascarpone on top or serve it on the side so that you can help yourself.