Make This: Chubby's Jamaican Kitchen's Calabash Bay
Get into an island state of mind with this recipe for the pineapple cocktail that's been blowing up on Instagram.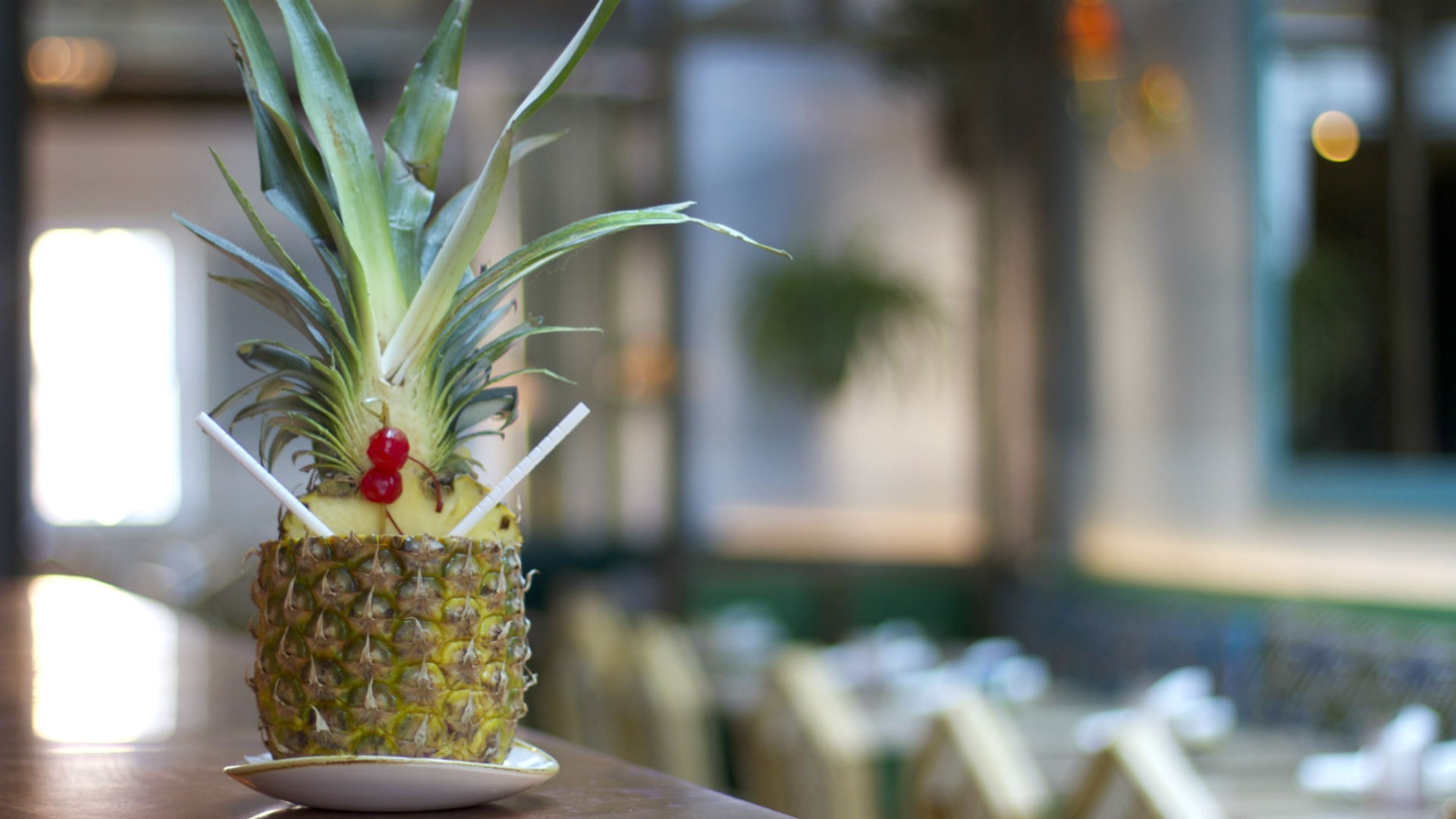 Ingredients
1⁄4 of the fruit from a cored pineapple, frozen
60 ml dark spiced rum
45 ml coconut cream or sweetened condensed milk
Nutmeg and cherries for garnish
Pineapple preparation
Cut the top off a pineapple about one inch into the fruit. Scoop the fruit out and freeze. The outside of the cored pineapple will be used as your cup so don't cut the bottom; leave about two inches. Cut the very bottom of the fruit with a knife so it will sit flat.
Calabash Bay method
Add ingredients to a blender. Blend with ice until you get a slushy consistency. Pour into the cored pineapple. Garnish with pineapple top, fresh grated nutmeg and cherries.