Make This: Craig's Cookies' White Chocolate Candy Cane Cookies
Crushed candy canes turn a traditional recipe from Craig's Cookies into a fun holiday treat for gifting, potlucks or as part of your own festive dessert spread.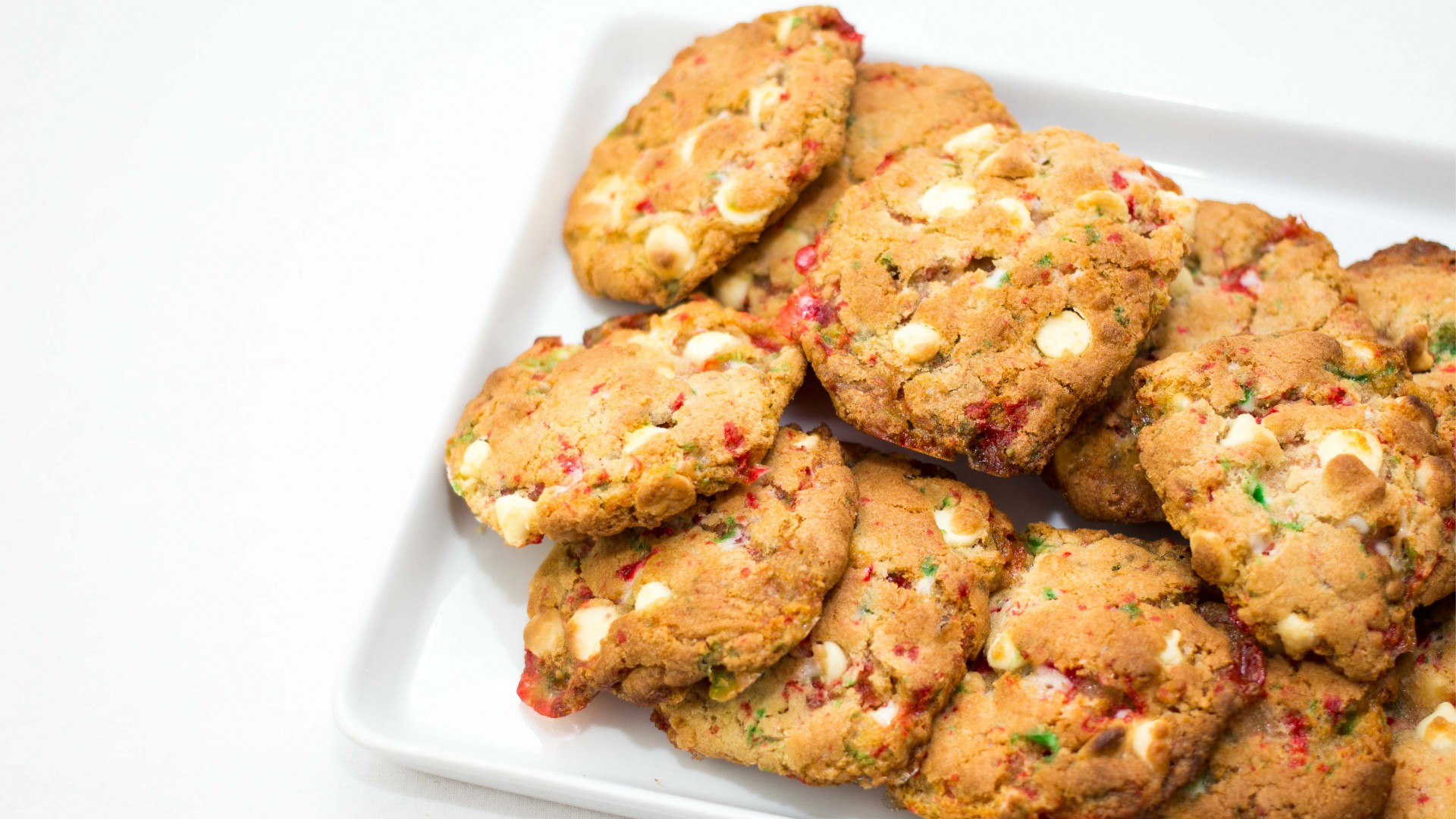 MAKES 30 COOKIES
Ingredients
2 cups butter
1 egg
1 tsp vanilla
2/3 cup brown sugar
2/3 cup white sugar
2 cups flour
1/2 tsp salt
1/2 tsp baking soda
2 cups white chocolate chips
1 cup crushed candy cane
Method
Mix together the butter, egg, vanilla, brown and white sugar. Then, mix in the baking soda, followed by the salt, and finished with the flour. While stirring, mix in the white chocolate chips and candy canes. Bake for 8-10 minutes at 375F. Let rest for 10 minutes before serving.
Header image by Laura Gomez on Unsplash