Make This: Marben's Gin Cured Rainbow Trout
This refreshing appetizer from Marben's newly-revamped menu puts one of Ontario's best local fish in the spotlight. A great alternative to smoked salmon, this Georgian Bay Gin-cured trout doesn't have an overpowering salinity. Crushed juniper and peppercorn enhance its naturally bright flavour.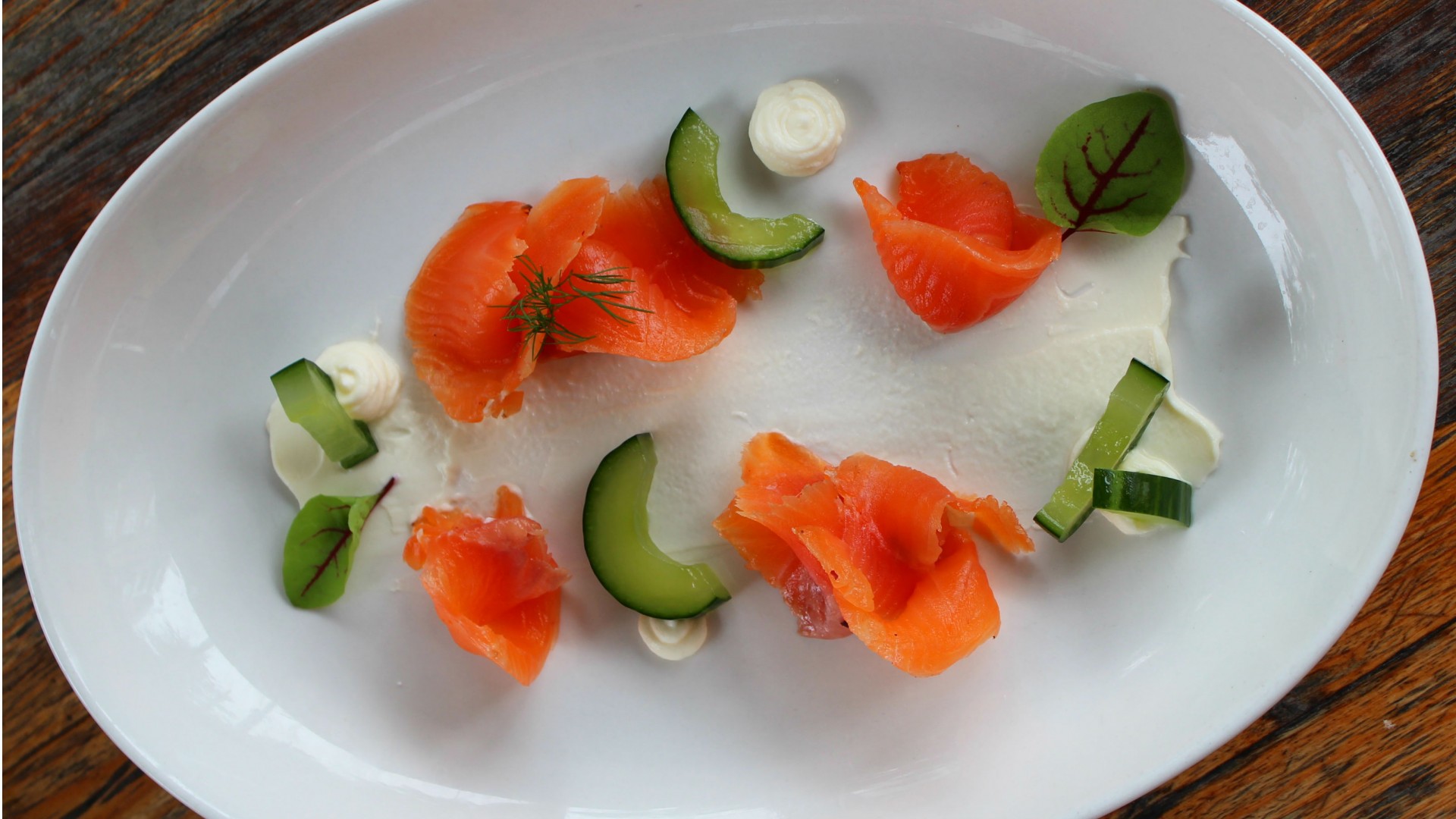 Ingredients
1 filet Ontario rainbow trout, skin on
2 fl oz Georgian Bay Gin
110 g Kosher salt
125 g white sugar
9 g juniper berries, crushed
6 g pink peppercorns, crushed
1/2 lemon, juice and zest
Method
Combine the gin, salt, sugar and spices in a bowl. Spread half of this curing mix on a flat tray, just larger than the size of the filet of trout. Lay the trout, skin side down, on the bed of curing mix. Spread the rest of the curing mix over the top of the fish. Cover and let sit in the fridge for 12 hours to cure. Serve with creme fraiche, dill and cucumber and enjoy on toasted sourdough.