Make This: One Restaurant's Lobster Eggs Florentine
Elevate a weekend brunch spread with this fresh lobster eggs florentine from chef Mark McEwan at One Restaurant. It pairs nicely with Stoneleigh sauvignon blancs and sparkling whites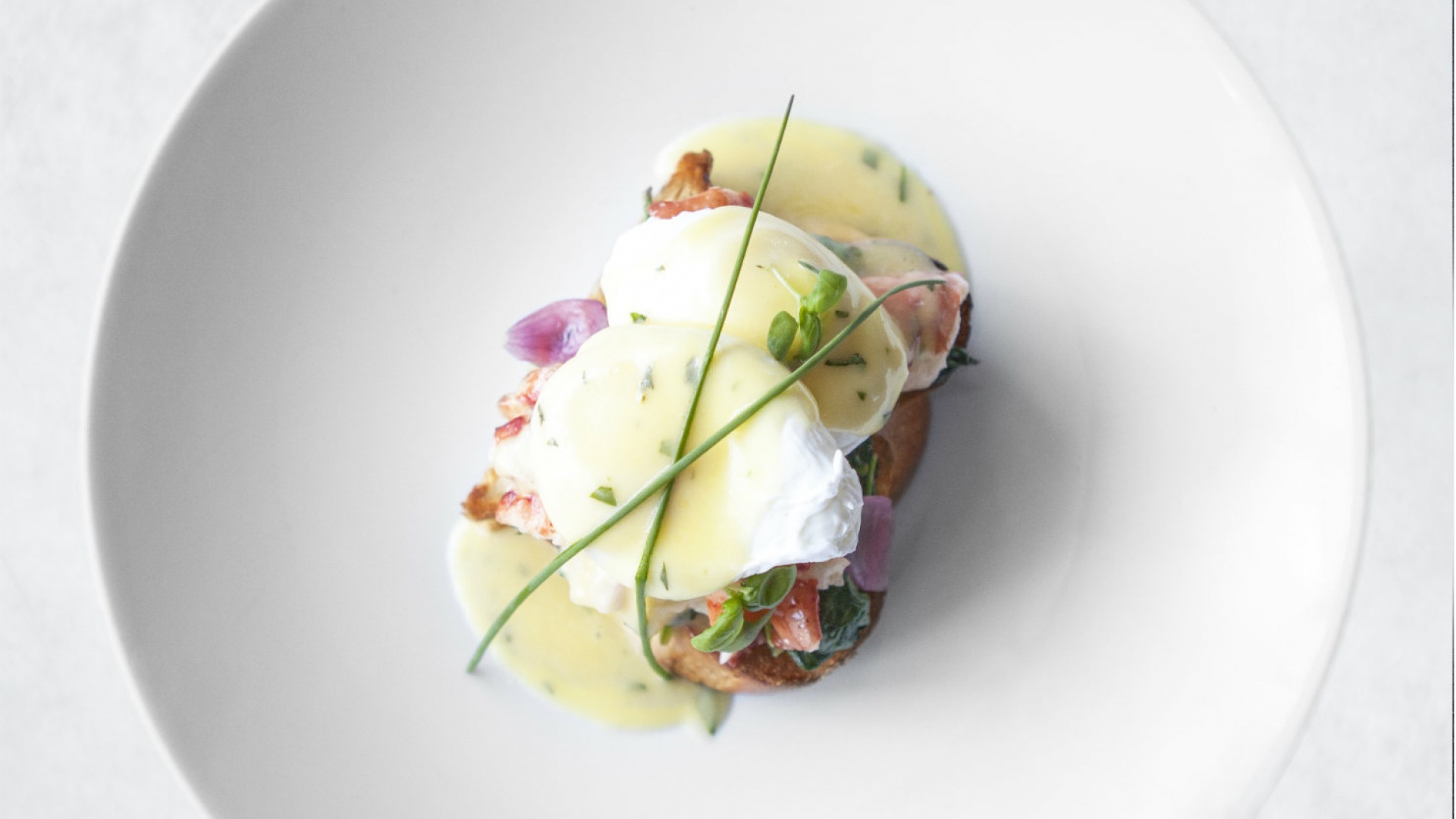 Serves 4
Ingredients
1 2-2½ lb cooked lobster
2 cups spinach, sautéed
8 eggs, for poaching
4 egg yolks
1 loaf brioche, sliced
1½ cup white wine vinegar
1 small shallot, diced
1 bay leaf
2 cups clarified butter, melted
1 tbsp chopped tarragon
1 tbsp lemon juice
3 drops Tabasco
3 drops Worcestershire sauce
kosher salt
black pepper
dill sprigs
Method
Béarnaise sauce
Bring a small pot of water to a boil. In another sauce pot, add diced shallot, 1 cup white wine vinegar and bay leaf and reduce by three quarters. In a steel bowl, add a spoonful of the vinegar reduction to the egg yolks, then place bowl over pot of boiling water. Whisk until egg yolks are cooked with a mayonnaise consistency. Remove steel bowl from boiling water. Slowly, start whisking in the melted clarified butter. Add small spoonful of the vinegar reduction, a squeeze of lemon juice, and a few drops of Tabasco and Worcestershire. Season with kosher salt and ground black pepper and whisk in the chopped tarragon. Set aside.

Eggs
Bring a large pot of water to a boil, add 2 tbsp white wine vinegar, reduce heat and keep at a low simmer. Slowly spin the simmering water with a perforated spoon, then crack eggs into the water. Once egg whites are firm, remove from water. 

To serve
Toast brioche slices and top with ½ cup sautéed spinach followed by ½ cup of the lobster. Place 2 eggs on each slice of brioche. Top each egg with Béarnaise sauce and garnish with fresh dill sprigs.