Make This: Northwood's No, Seriously
This twist on a classic margarita is refreshing, crisp and bold. The fennel and the absinthe balance out the powerful traits of mezcal.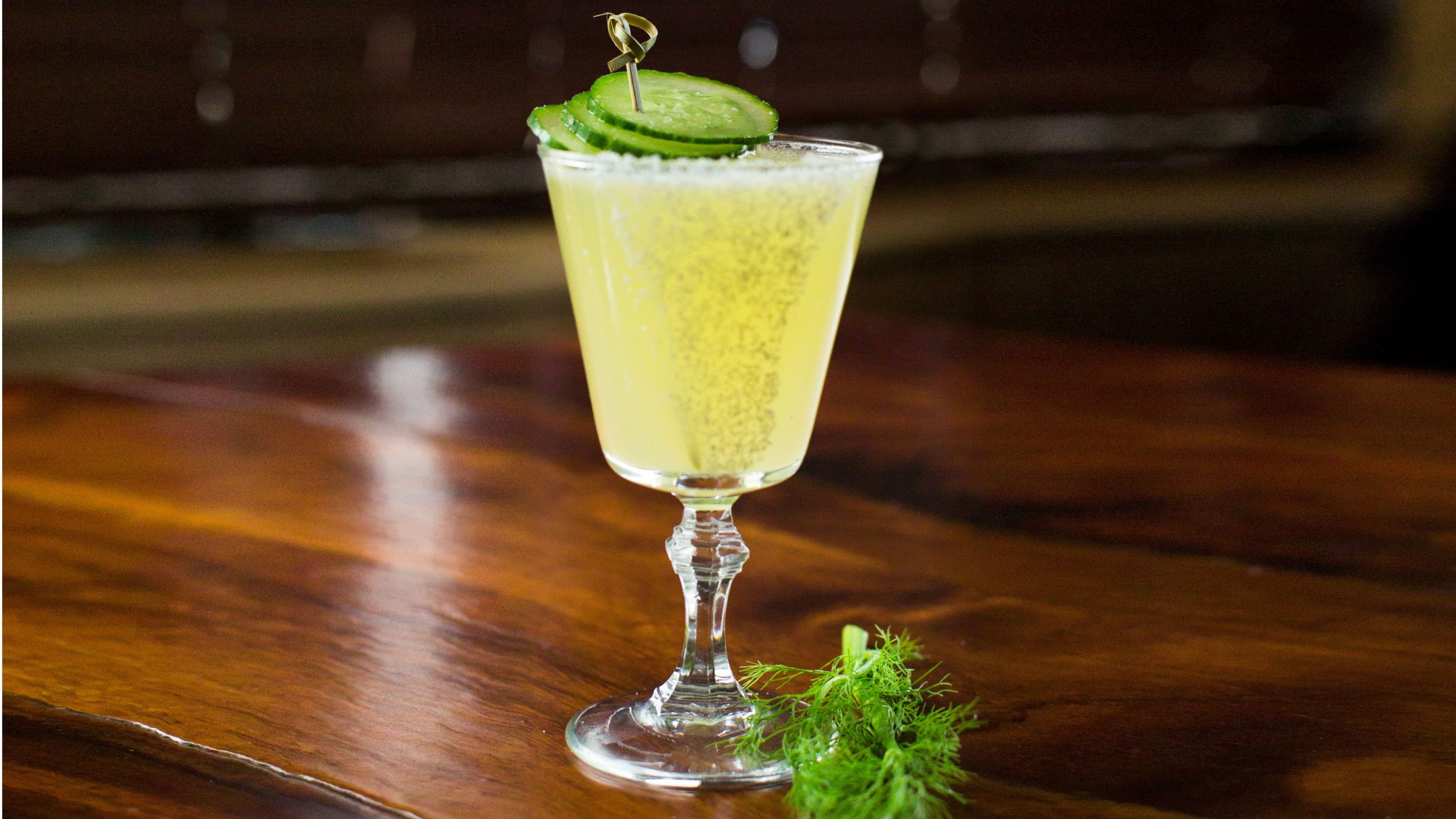 Serves 1
Preparation time 10 minutes
Cooking time 0 minutes
Ingredients
1 oz fresh lime juice
¼ oz agave syrup
¼ oz Dillon's absinthe
2 oz Jaral de Berrio mezcal
A few salt crystals
2 dashes of fennel bitters
2 slices of seedless cucumber
Method
Partially rim a chilled cocktail glass with salt.
In a cocktail shaker, muddle the cucumber with bitters, agave, lime and salt. Add the rest of the ingredients and shake vigorously with ice.
Double strain into the rimmed cocktail glass.