Make This: Ricarda's Star Tree Gingerbread Cookie
Turn a classic gingerbread recipe into impressive tabletop decor by using a set of multi-sized star cookie cutters.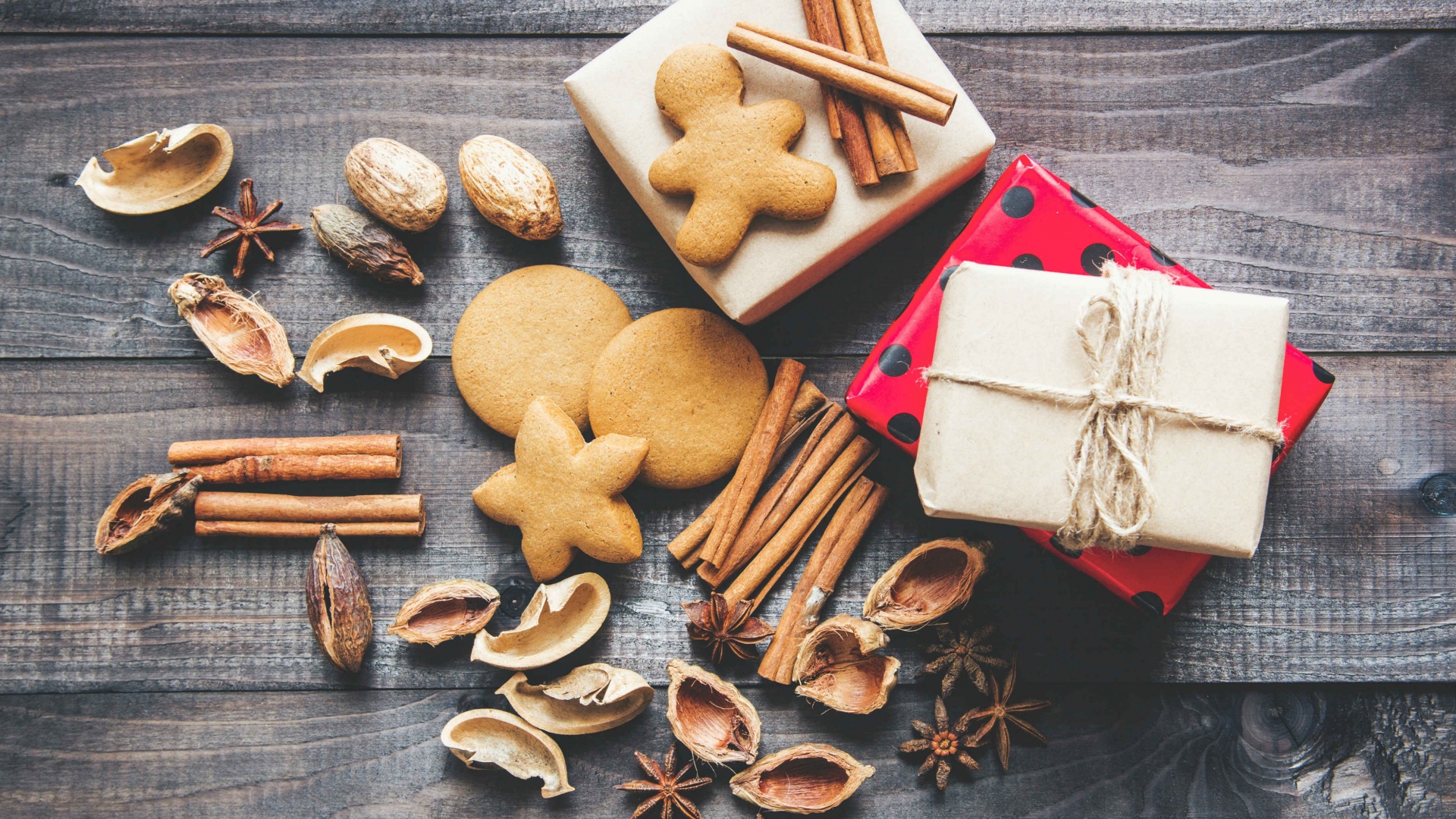 Ingredients
Gingerbread
430 g unsalted butter
430 g sugar
360 g corn syrup
180 ml homogenized milk
1195 g bread flour
12 g baking soda
20 g ground cinnamon
12 g ground ginger
12 g ground cloves
Royal Icing
250 g egg whites
125 g icing sugar
1/8 tsp cream of tartar
1/2 tsp pure vanilla extract
White sprinkles for decoration 
Method
Gingerbread
Preheat oven to 325F and line baking tray with parchment paper. In a bowl, add all dry ingredients and lightly whisk to blend. In a stand mixer with paddle attachment, add butter and sugar. Beat on high speed until light and doubled in volume. Scrape down the bowl halfway through. Pour in corn syrup gradually and scrape down the sides to ensure the mixture is all incorporated. On low speed, add the dry mix until incorporated. Add milk to the dough and blend thoroughly.
Divide dough in half, wrap in plastic wrap and chill in the fridge for 30 mins. Dust flour on surface and roll out dough to desired thickness. Using the star cookie cutters, cut one of each size. Bake cookies until golden brown and let it cool completely.
Icing
In a stand mixer with whisk attachment, whip egg whites on high speed until frothy. On low speed, gradually add sifted icing sugar and mix until incorporated.
Add cream of tartar and vanilla extract. Mix until combined. Cover icing surface with a damp cloth to prevent forming of a thin crust.
Assembly
Take star cookies and dip one side, garnish with desired sprinkles and set aside to dry. Using the same royal icing, dollop a small amount in the centre of each cookie, except the smallest size. From the bottom, stack from largest to smallest, slightly turning each layer. Let it dry completely.
Header image by by Mira Bozhko on Unsplash