Recently opened at Bay and Queen's Quay, Miku Toronto is Aburi Restaurants first east coast outpost (they own and operate the well-loved Miku, Minami and Gyoza Bar in Vancouver). The restaurant features the same signature Aburi (flame seared) style sushi that put them on the map along with the experimentation with new and exciting flavours and textures. Their cocktails are no exception, here's of our favourites - the spicy Oni No Chi (which literally translates to Demon's Blood but we were probably better off not knowing that if we're being honest). And as you can see from our Instagram pic, it actually is that magically colourful in person.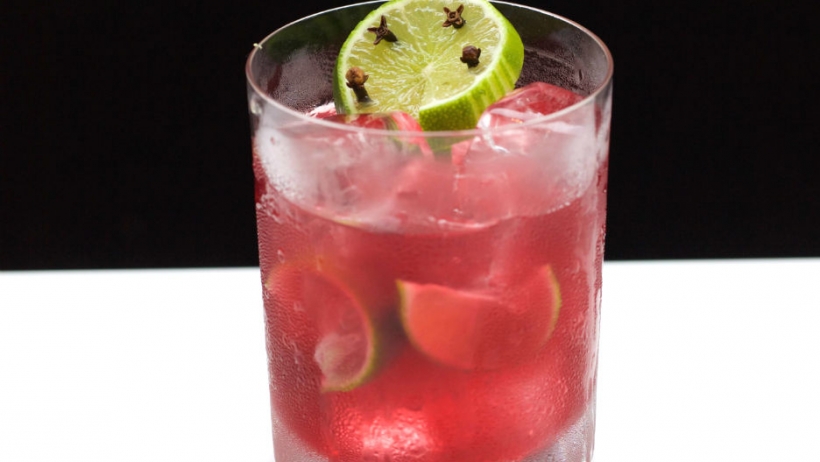 Ingredients
20ml Serrano infused Tromba
20ml Briottet Gingembre (ginger liqueur)
20ml Crème de Cassis
3 lime wedges
Method

Serrano infused Tromba recipe
Slice two serrano chillies. Add to bottle of Trombo tequila. Leave to infuse at room temp for 24 hours. Strain chillies out making sure no seeds remain in tequila.
Oni No Chi
Muddle lime wedges in rock glass. Add ice to top. Add tequila, ginger liqueur and Crème de Cassis Stir to mix and dilute. Top with ice. Garnish with a sliced lime wheel studded with cloves