Routines are not something Torontonians have been a huge proponent of over the last year-and-a-bit — unless you count existential pondering and scrolling through our camera rolls for travel memories during one of North America's longest lockdowns. Suffice to say, Canadians are eager for a fresh start and a return to routine, and Molson Ultra is keen to give us a helping hand.
To guide us on our #ReturnToRoutine, the bright and subtly sweet, light beer has partnered with Montreal chef and star of One Big Recipe, Kimberly Lallouz, to share some advice, recommendations and recipes for creating a balanced life.
Whether you're creating a culinary empire or just returning to the kitchen after an indulgent summer, the self-taught chef and restaurateur knows that creating and maintaining routines is important. That's why Lallouz is all about offering a fresh perspective with tips for inside and outside the kitchen. With her hectic schedule, she makes time for meditation each morning (even if it's only 5 minutes), she turns to nature and walks her dog to reset and makes strategic swaps in the kitchen to replace starchy carbs like potatoes with brown rice for fibre!
As a light beer, Molson Ultra pairs perfectly with Lallouz's creations, making it easier than ever to find balance. To learn even more tips from the Montrealer behind top spots like Miss Prêt à Manger and Monsieur Restaurant & Bar, Molson Ultra is giving you the chance to win an exclusive virtual cooking class with chef Kimberly Lallouz. Pick up a specially marked case of Molson Ultra at participating locations across Canada starting August 19th, and enter a PIN to win at winwithmolsonultra.ca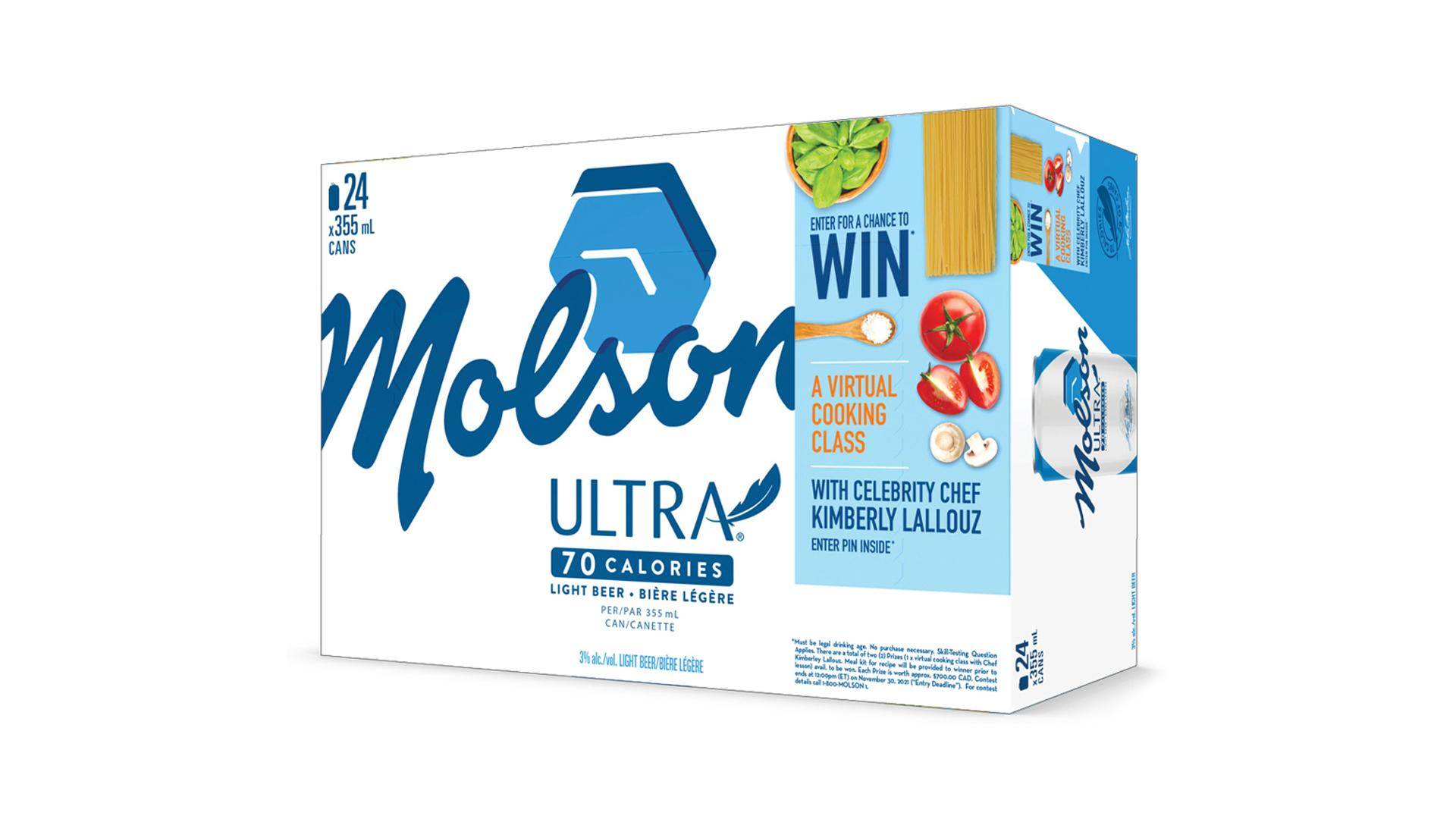 Two lucky winners and up to four of their friends will have the chance to win an exclusive virtual cooking class with Lallouz to learn new recipes and tips for their #ReturnToRoutine.
Kimberly Lallouz has also created a special #ReturnToRoutine recipe to celebrate the partnership and retail contest. Check out her taco salad bowl with spicy ground chicken, cumin-lime dressing and homemade baked tortilla chips below for some healthful and hearty meal inspiration to kickstart your new balanced lifestyle.
The contest closes November 30, 2021, and winners will be announced in December 2021.
Taco salad bowl by chef Kimberly Lallouz