They say you shouldn't mess with a good thing, but some rules are meant to be broken — especially when it comes to crafting innovative spirits. And that's exactly how Whitley Neill founder Johnny Neill came to curate their lineup of award-winning gins.
With eight generations of distillers behind him and exploration at the heart of every bottle, Neill launched Whitley Neill Original London Dry Gin in 2005. But the history of this craft spirit goes back even further than that.
A descendant of Thomas Greenall, who began distilling gin in 1762, Neill had been fascinated by gin and its distillation process ever since he discovered a collection of bottles underneath his grandmother's stairs. Under her tutelage, Neill learned how to infuse the crisp sharpness of juniper with other flavours and aromas in order to create dramatically different — and delicious — tastes.
Now, each Whitley Neill gin is distilled right in the heart of London at the City of London Distillery — the first distillery to open in the city centre for 200 years. This recent move sees Whitley Neill's popularity as the number one premium gin in the U.K. combined with the craftsmanship of this award-winning distillery. Over seven years, they've garnered more than 65 awards across the range of gins they produce.
Whitley Neill continues to turn out beloved gins. Since the beginning, exploration and innovation have been at the forefront of Whitley Neill's curated lineup of traditional English gins, and that hasn't changed. As the Neill family continues to travel and explore different destinations, the lineup of Whitley Neill gin grows, inspired by the flavours and aromas they encounter around the world. Come along for the adventure and explore with Whitley Neill gins.
1. Whitley Neill Rhubarb & Ginger
LCBO#: 11868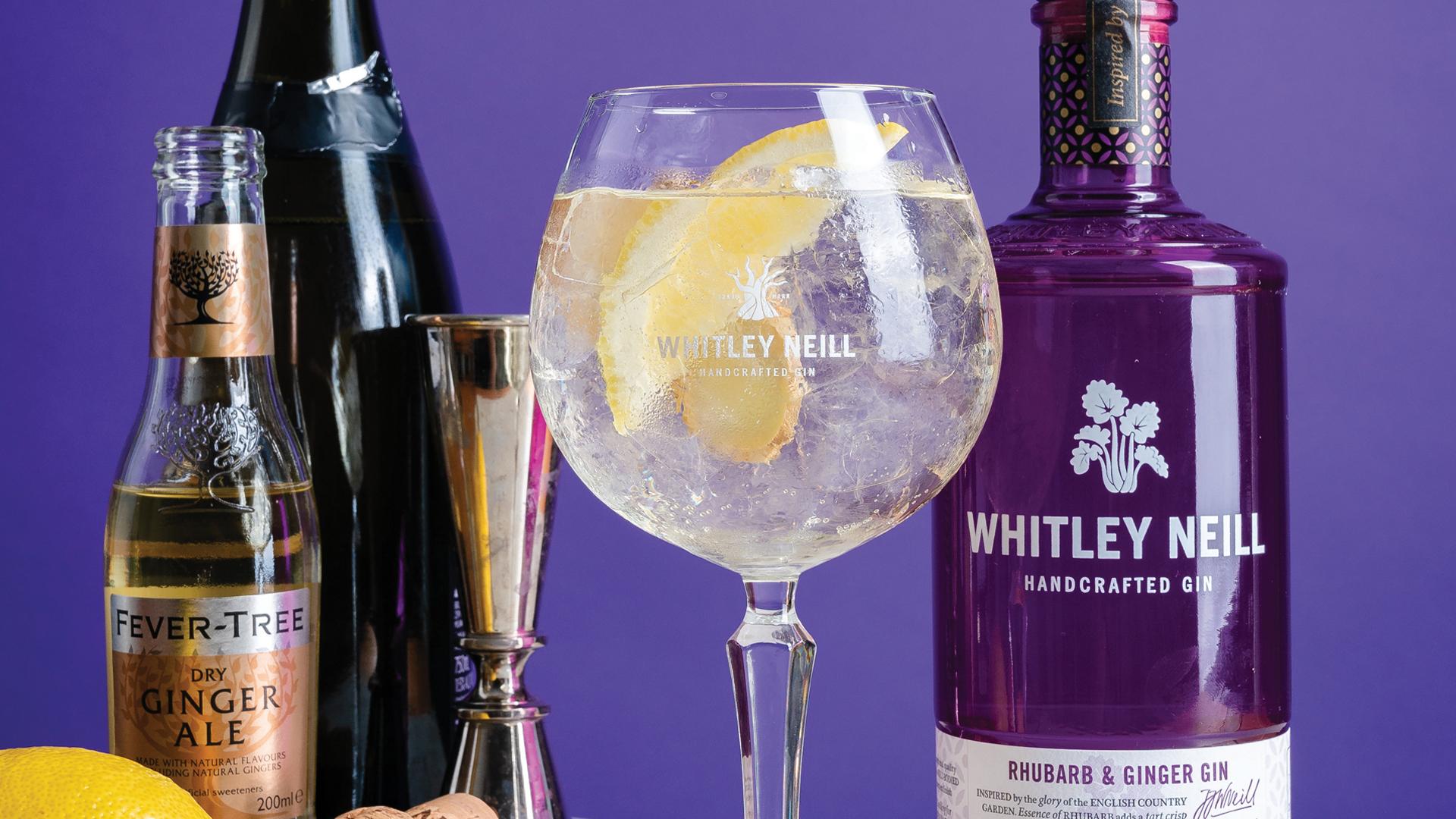 As cozy and comforting as a warm rhubarb crumble fresh from the oven, this well-loved spirit has the smooth base of an English gin with a crisp tartness from the rhubarb. The addition of ginger makes for a warm palate and a full-bodied finish.
Finding the one
Choosing a favourite amongst Whitley Neill's lineup of flavourful gins is like picking a favourite child. But there's a reason why Whitley Neill Rhubarb & Ginger is the number one selling premium gin in the U.K. and one of the fastest growing gins across Canada.
2. Whitley Neill Raspberry
LCBO#: 16095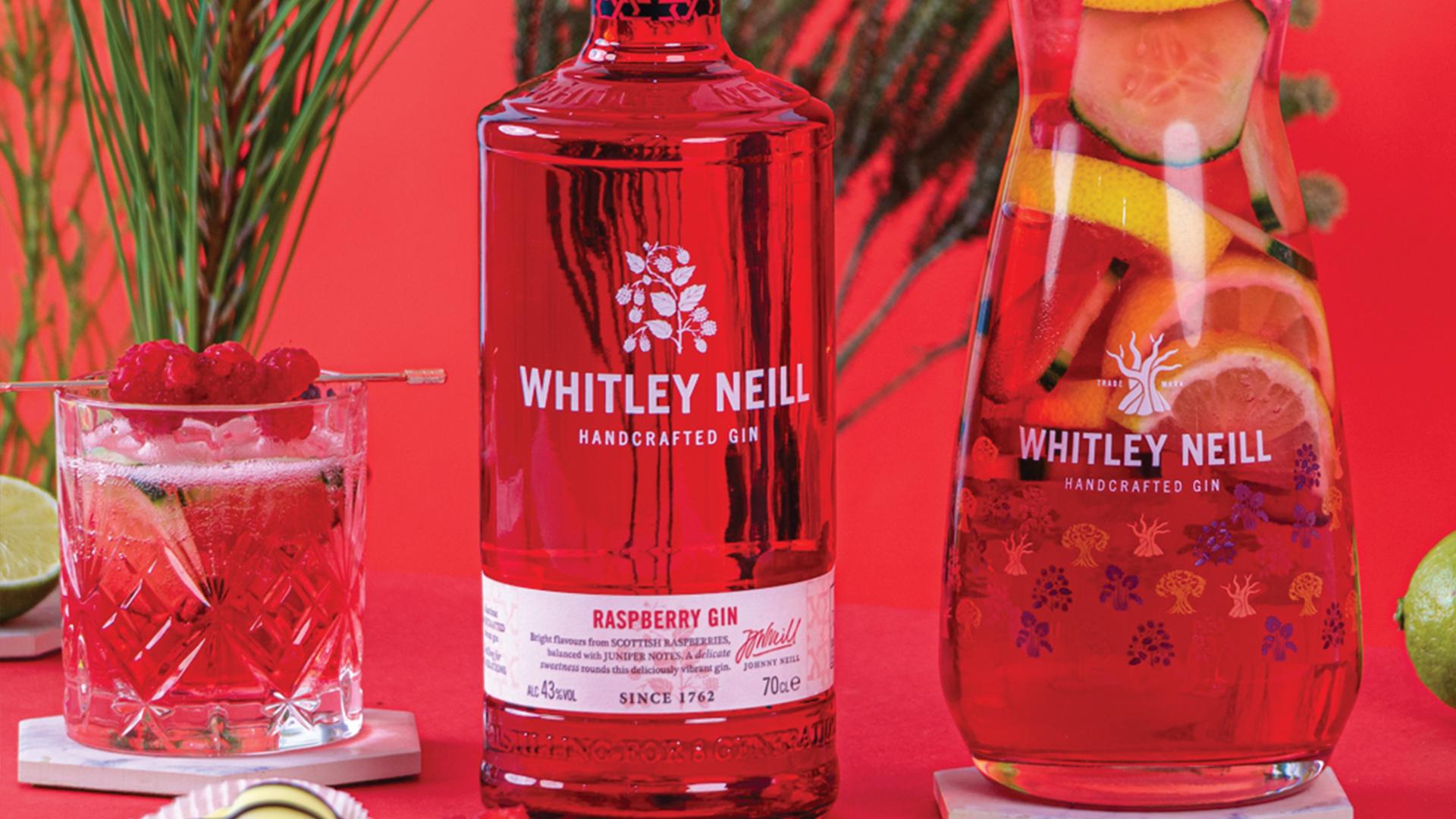 A nostalgic spirit reminiscent of simpler times, Whitley Neill Raspberry Gin was inspired by Neill's fond childhood memories of picking fruit when he visited his mother's Scottish family. Neill added a raspberry twist to the Whitley family's famous gin for a bright, fruity serve.
The Perfect Pair
For an afternoon snack or a post-dinner sweet treat, mix up mascarpone cheese with raspberries and lemon zest. Serve the creamy cheese with a piece of toasted brioche and enjoy with a raspberry gin and tonic.
3. Whitley Neill Blackberry
LCBO#: 16098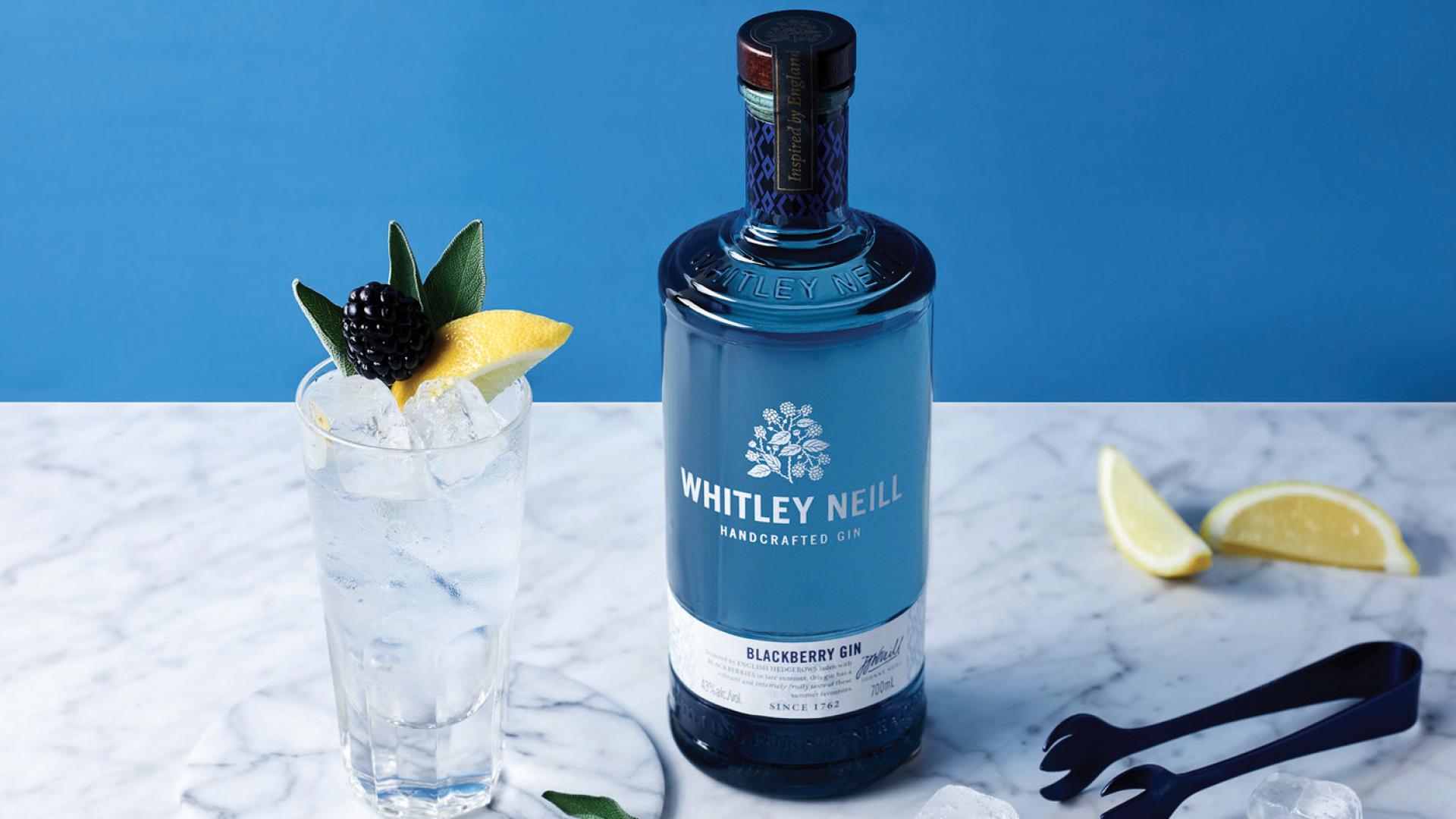 This gin has it all: floral notes of hedgerow, a core of piney juniper, a zesty citrus flavour, hints of spicy black pepper and notes of juicy blackberries. Mix it with Fever-Tree Elderflower Tonic, apple slices and mint for a refreshing cocktail that will instantly transport you to the English countryside.
There's no place like home
Home is where the heart is, and this special serve has plenty of heart. While most of Whitley Neill's gins were inspired by travels abroad, this zesty spirit comes from fond memories of the English countryside, where Johnny Neill would pick blackberries in the lanes and fields on his grandparents' farm.
4. Whitley Neill Original London Dry
LCBO#: 514463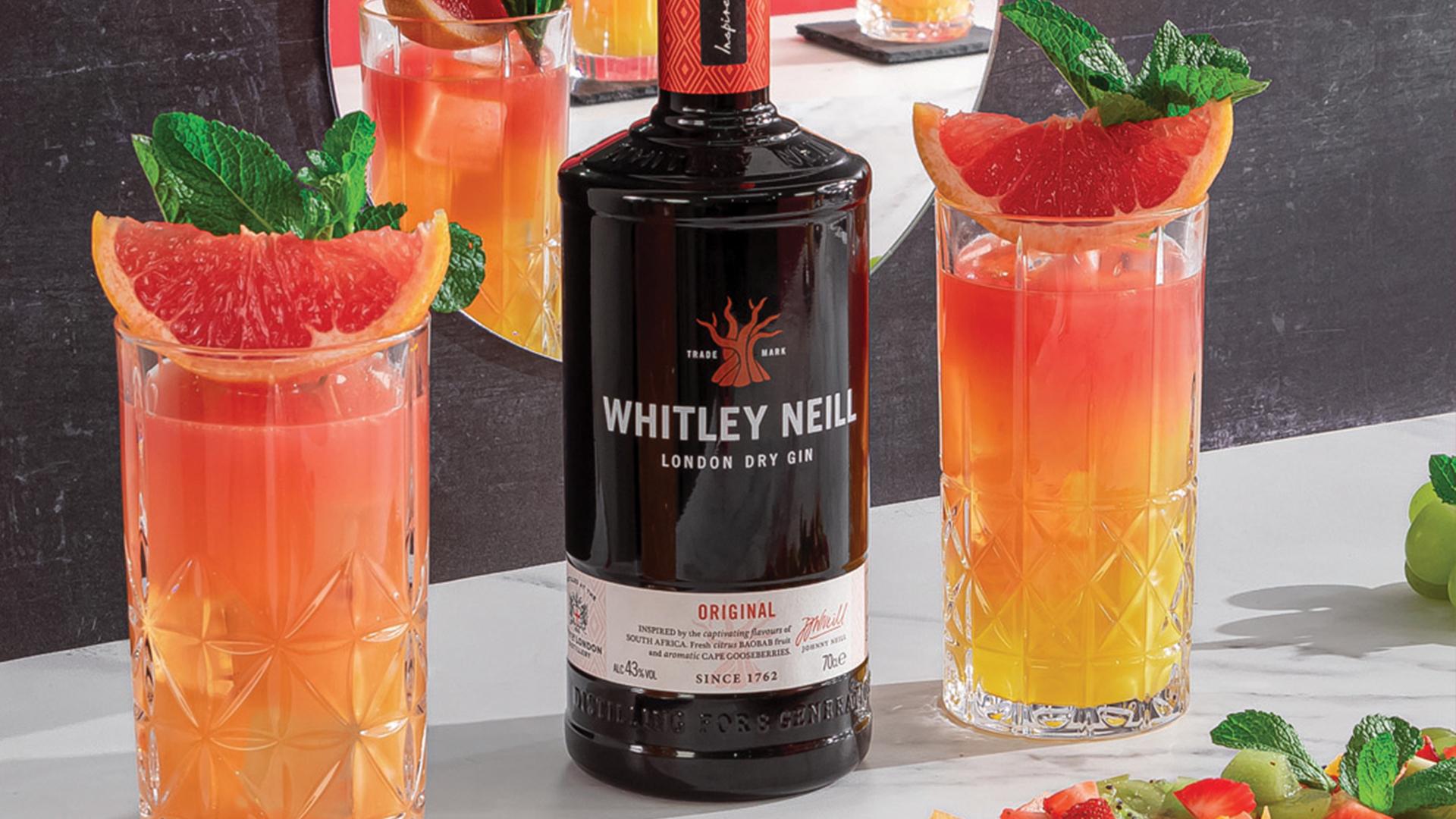 The flagship creation, Whitley Neill Original London Dry Gin was crafted as an homage to Neill's long distilling heritage in England, and inspired by his wife's native homeland of South Africa. To make this perfectly balanced and unparalleled gin, Neill looked to South African plants, eventually landing on the iconic baobab tree and cape gooseberries. Each of these plants offers a distinct citrus flavour, allowing for a spirit with a taste as unique as its roots. The result is a gin that's much smoother and softer than other traditional English gins, with notes of juniper, citrus and exotic fruits.
5. Whitley Neill Pink Grapefruit
LCBO#: 16099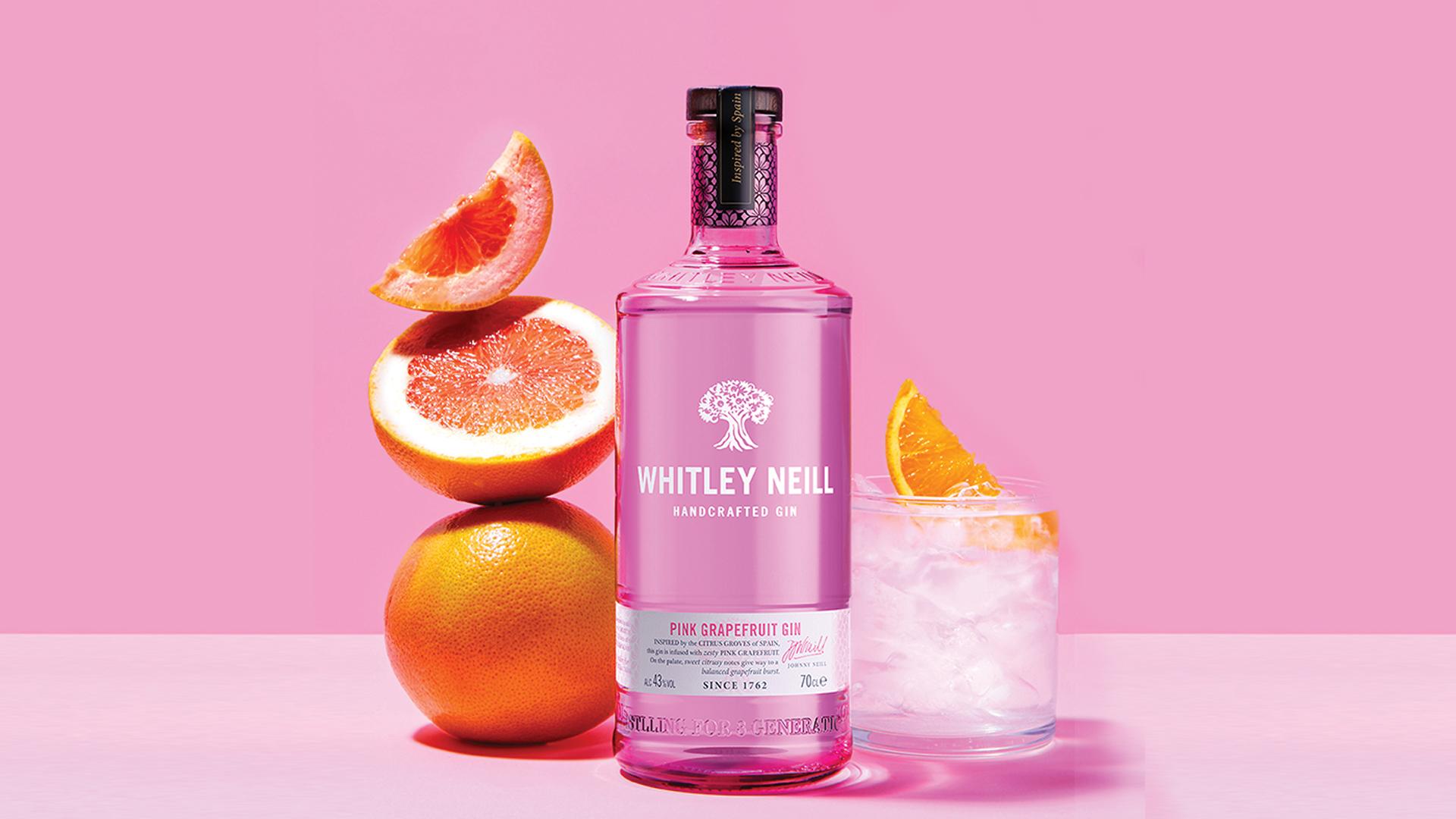 On a trip through Andalusia, Neill and his wife travelled through Seville and Cadiz, taking in the stunning west coast in Tarifa before moving on to Grenada and Alhambra. It was on this trip that Neill fell in love with the beautiful citrus groves of Spain and was inspired to use Iberian pink grapefruit in this delicately sweet gin.
Pomelo Collins
Bursting with pink grapefruit, this serve should be enjoyed in a Pomelo Collins. Simply combine ½ oz each of simple syrup, lemon juice and Fino sherry with 2 oz of Whitley Neill Pink Grapefruit Gin and top with soda water. It's best poured into a highball glass over ice and garnished with an orange slice.
6. Whitley Neill Blood Orange
LCBO#: 14754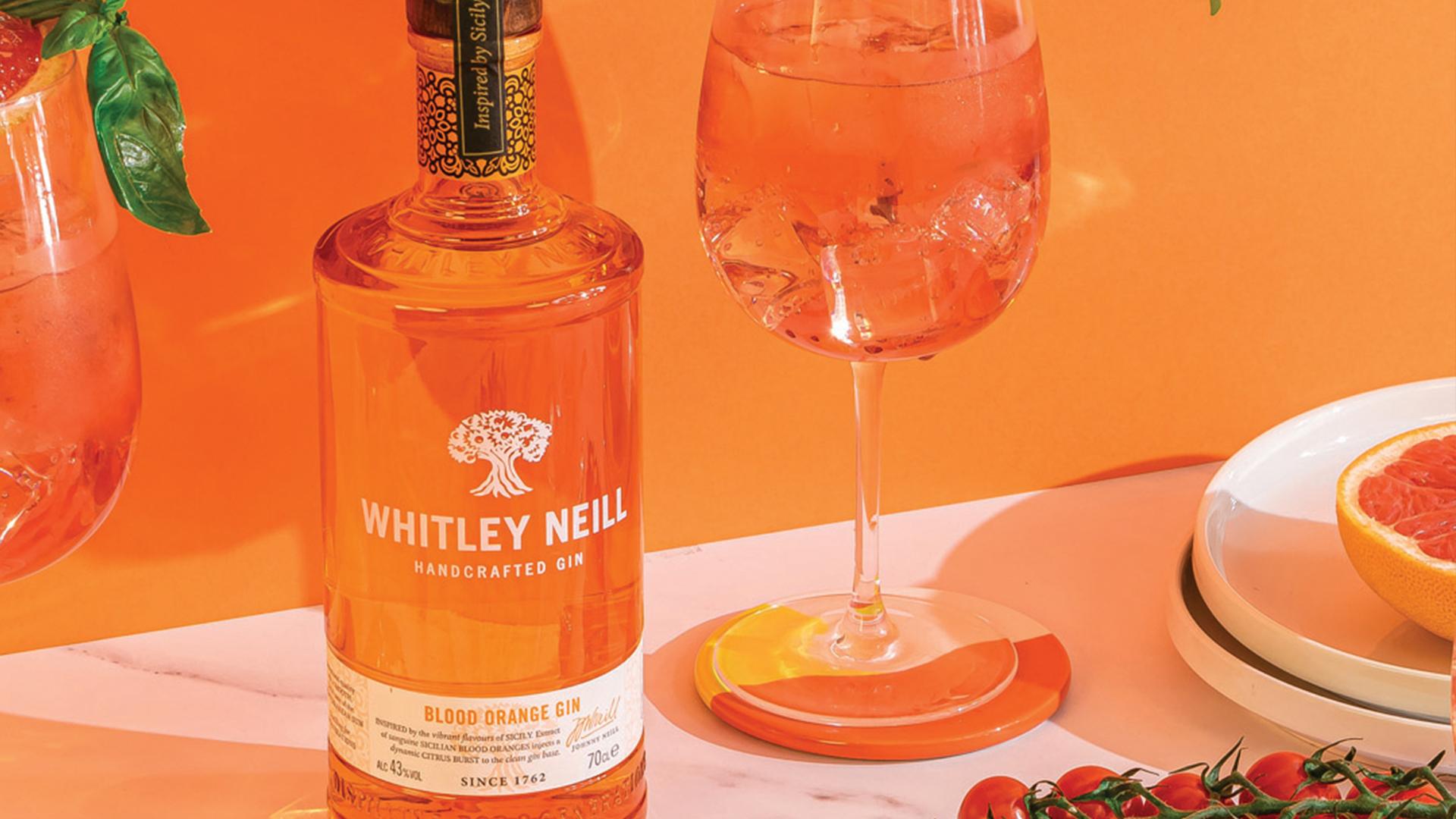 It only takes one sip of this bright and zesty gin to instantly transport you to the sun-kissed shores of the Mediterranean coast. It's a clean and citrusy gin with punchy aromas on the nose and a sweet, fruity burst of Sicilian blood oranges on the palate. Try it with Premium Mediterranean Tonic Water or with grapefruit juice and a sprig of thyme.
Inspired by Sicily
Exploration runs through all eight generations of distillers in the Neill family. When Johnny Neill's grandfather Frederick was on his honeymoon in the Sicilian countryside, he and his wife fell in love with the zesty flavour of Sicilian blood oranges. Federick sought to evoke the memories of their trip with a blood orange vodka. Inspired by the stories of his grandfather's honeymoon and his recipe for blood orange vodka, Johnny Neill created his own blood orange gin.