If you've consumed olives in Canada, chances are that you've already had the pleasure of enjoying olives from Spain. That's because a whopping 1 out of 2 olives in the country are from Spain.
There's no surprise as to why Canadians are such huge fans of olives from Spain. These edible treasures flourish in warm, sunny and dry locales, making the sun-soaked lands of Spain an ideal spot for producing delicious, high-quality olives.
Olives from Spain are not only a tasty snack, but you can also feel good about eating them for their multitude of health benefits. Up to 77 per cent of an olive's fat content is oleic acid, a monounsaturated fat, which helps you maintain normal blood cholesterol levels. Olives are also easy to digest and provide a good source of iron and Vitamin E, the latter of which helps protect your cells from oxidative damage.
Beyond the science, take it from Mediterranean cultures which have long incorporated olives into their diet. Nowadays, the Mediterranean diet is famed for being one of the healthiest in the world and has even been declared as an Intangible Cultural Heritage of Humanity by UNESCO.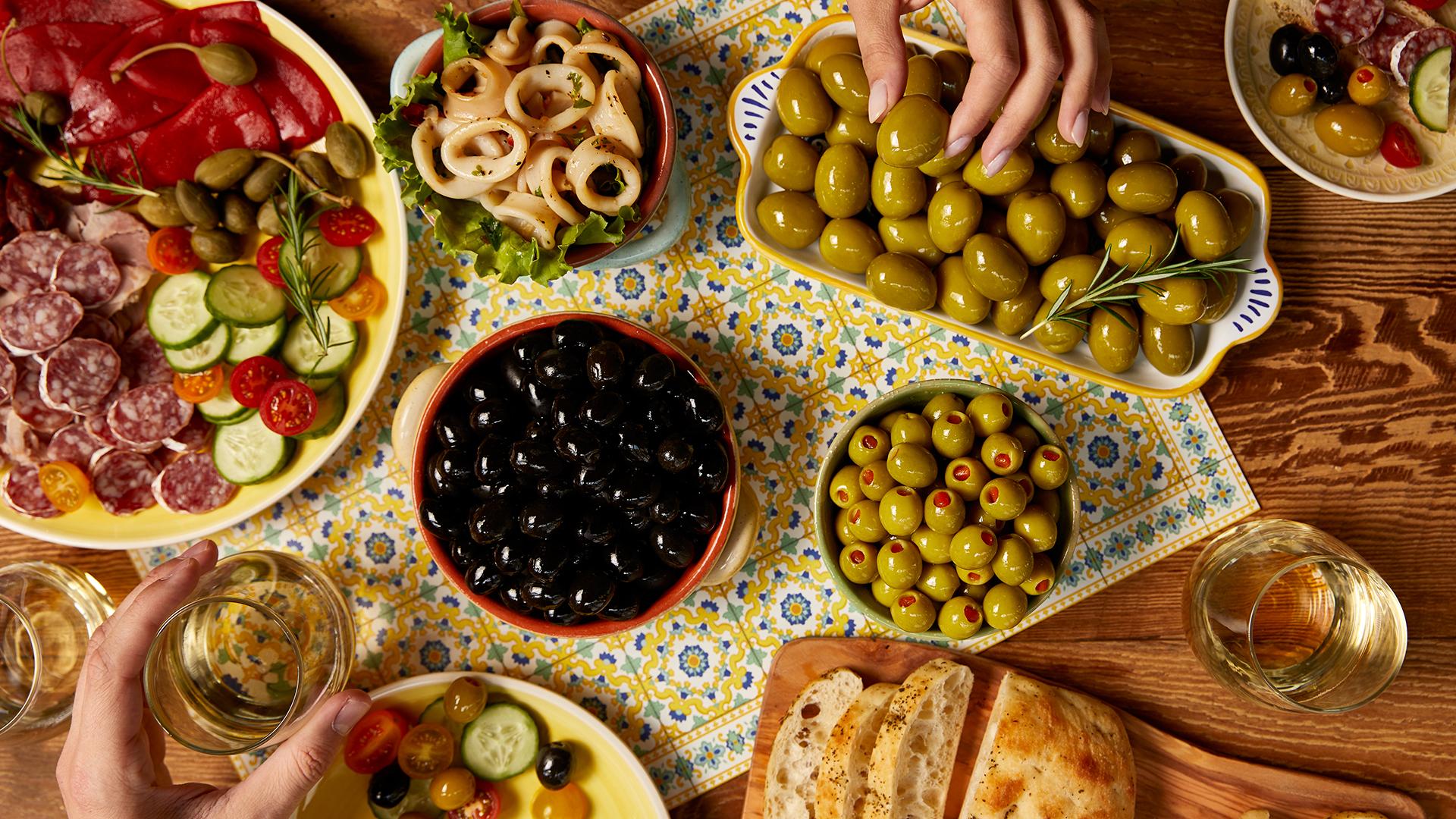 Bite-sized and snackable, olives from Spain are delicious on their own. But the opportunities to incorporate this versatile ingredient into your cooking and entertaining are endless. Mix olives with oregano and thyme to help enhance their flavour, or serve with chorizo and manchego cheese for an extra twist. Go even further into your olive exploration by seeking out the different varieties and their unique taste profiles: Gordal, Manzanilla and Hojiblanca, to name a few.
Whether you eat them whole or pitted, bruised, split, cured in the Sevillian style or in brine, olives from Spain are a delicious way to put a healthful boost in your day. Be sure to check the package and make sure the olives you're eating are from Spain.
To learn more about olives from Spain, visit olivesfromspain.ca