With more twists and turns than an M. Night Shyamalan movie, 2020 took home the award for Most Unexpected Turn of the Century (and not a whole lot else). However, if there's one thing that we can rely on time and time again during this unprecedented *shudders* year, it's wine. That's why this gift-giving season, we're sticking with old faithful and ordering a Noble Estates wine case (or two) for everyone on our list. 
Order a Noble Estates wine case by December 21 and you'll receive your delivery (within the GTA) in time for the holidays. Choose a six- or 12-pack and add some glassware to your order — then it's up to you if you decide to break up the cases and keep some for yourself (we saw nothing) or send the whole thing to friends and family this season.
Noble Estates don't sell individual bottles, but we've teamed up for a special promo code to give you a discount on wine case orders. From now until January 4, enter the code FOODISM at checkout to receive free shipping on any Noble Estates wine pack ordered within Ontario.
Since your loved ones are unique (cough: picky) snowflakes, Noble Estates has created a series of themed wine packs for everyone you have to buy for. Check out the quality wine packs available to ship to your door ahead of the big day:
3 Noble Estates wine packs to order this holiday
Pizza Night (12-pack)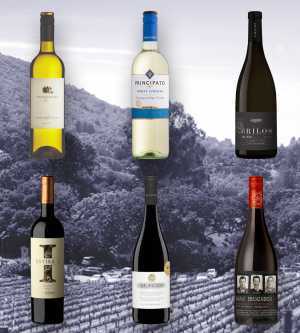 Since we couldn't take a trip to..well..anywhere this year,  there's all the more reason to travel to Spain, Italy and Argentina with our palates. From crisp Italian and French whites to full-bodied reds from Portugal and the Adriatic coast, these are the ideal wines to raise a glass to the end of 2020 with. Pair with pizza and that Christmas playlist that's been on repeat since November. 
$299, nobleestates.com
Big Red (6-pack)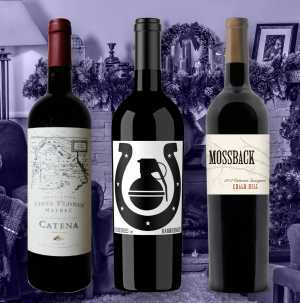 There's never been a better time to curl up with a good red in front of the fire (PSA: Netflix's Fireplace for Your Home works just as well) than this December — so make sure you've got a good stash. Big Red contains two bottles each of Southern Oregon and Red Mountain Washington's Horseshoes & Handgrenades; Sonoma County's Mossback Cabernet Sauvignon 2017; and the Argentinian Catena Vista Flores Malbec 2017. Take it further and invest in a good merlot glass and decanter — just add glassware to your order and get your swill on.
$186, nobleestates.com
Holiday Bubbles (6-pack)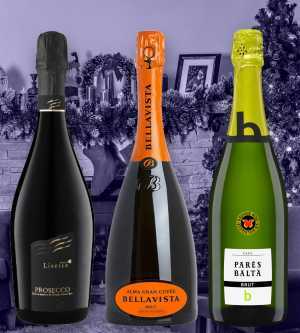 Things might not be popping off socially this season, but you can still give the gift of celebration with this classy pack. Bubbles are absolutely the festive treat you (or your loved ones) deserve this holiday so stock up with a 6-pack. The mix of prosecco, cava and cuvee ensures that whether your festive plans involve putting on pants or not, it's sure to be a holiday to remember.
$180, nobleestates.com