Patty Junior wasn't looking to open a gourmet food store in Cabbagetown. But that's what happened when she answered an ad in the Toronto Star in 1980.
"I was in between jobs and I was just going to do this for a little while," says the former social worker turned entrepreneur. "But then I decided to stay. I'm self-taught, I don't have a business background."
While the purveyor of artisanal cheese, meat and condiments on Parliament has become a Toronto mainstay, the family-owned Epicure Shop's success was not guaranteed.
"Apparently, every store that opened here had failed," says Junior. "I thought 'Oh my God, what am I getting myself into?' "
As it transpired, Junior was embarking on an adventure that would mature from neighbourhood spot to foodie temple that Toronto's gourmands would travel across town to worship at.
Pilgrims are rewarded with over 100 kinds of cheese, bread from Blackbird Baking Co. ("I sell their bread like crazy"), Italian kalamata olives marinated in-house ("our secret recipe"), Montreal bagels on the weekend, jams, mustard and honey, plus a huge selection of olive oil from France, Greece, Spain and Portugal.
To complement the robust international offerings, Junior is a strong believer in supporting the makers closest to her. "I like to buy from local companies because we should help each other," says Junior.
Three years ago, Junior was able to extend the space – something she had been looking to do for years. Her clientele (from young professionals to senior citizens depending on the time of day) can now choose from prepared salads or freshly made lunches.
Though prices might have skyrocketed in Toronto, Junior has plenty of meal deals, like a muffin and a coffee for $2.50 or a sandwich-and-soup combo for under $10.
"I try to be fair," says Junior. "Lots of people on a fixed income come in every day."
The shop also stocks options for its changing consumers, like gluten-free pasta.
Gift baskets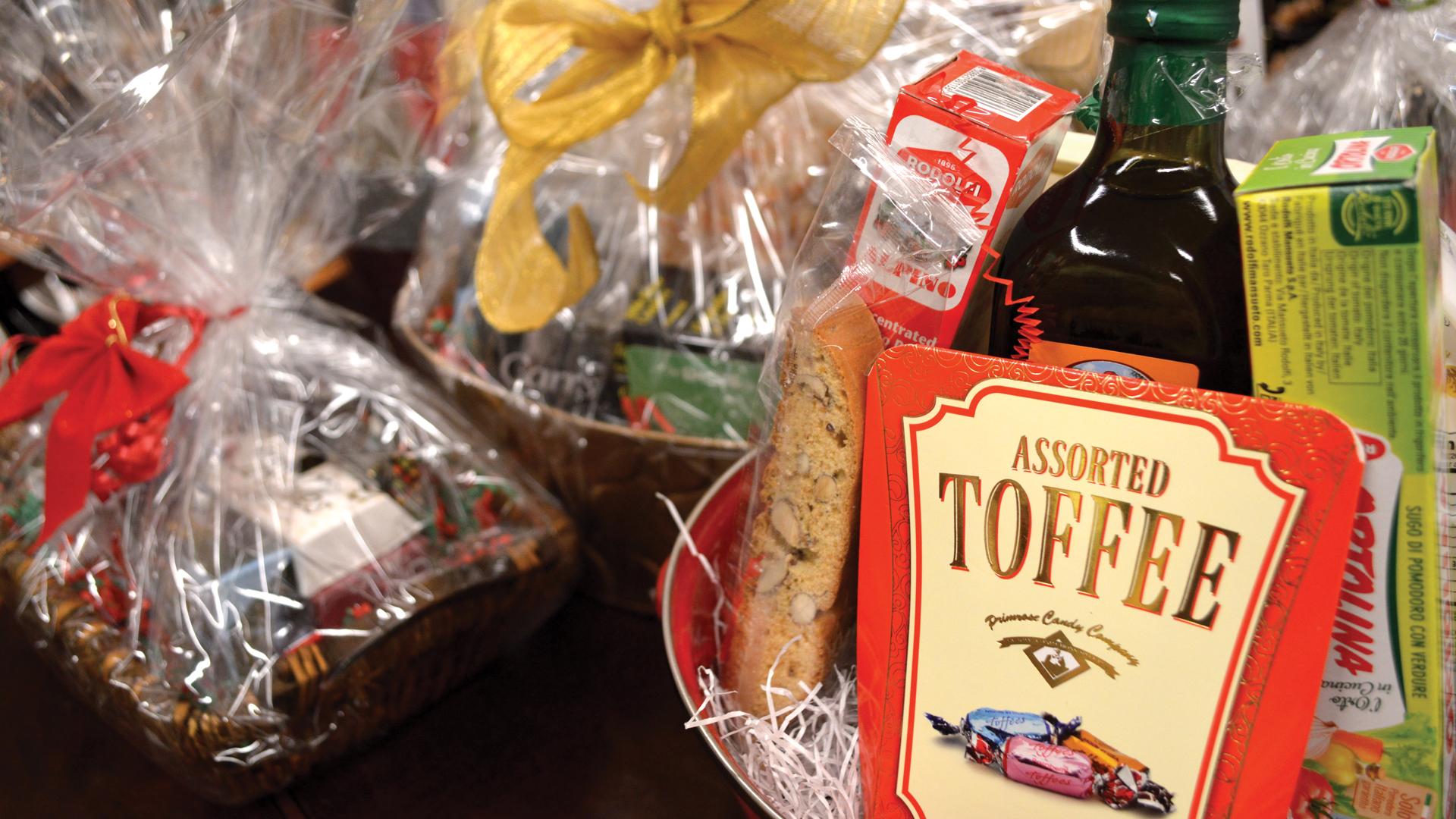 Though the Epicure Shop makes gift baskets for all occasions, Christmas is when they fly off the shelves. They have a number of themed options (like Italian hampers with pasta, homemade sauce and olive oil), but Junior also curates personalized collections by adding colouring books and candy to baskets for families with young kids.
Pastries and baked goods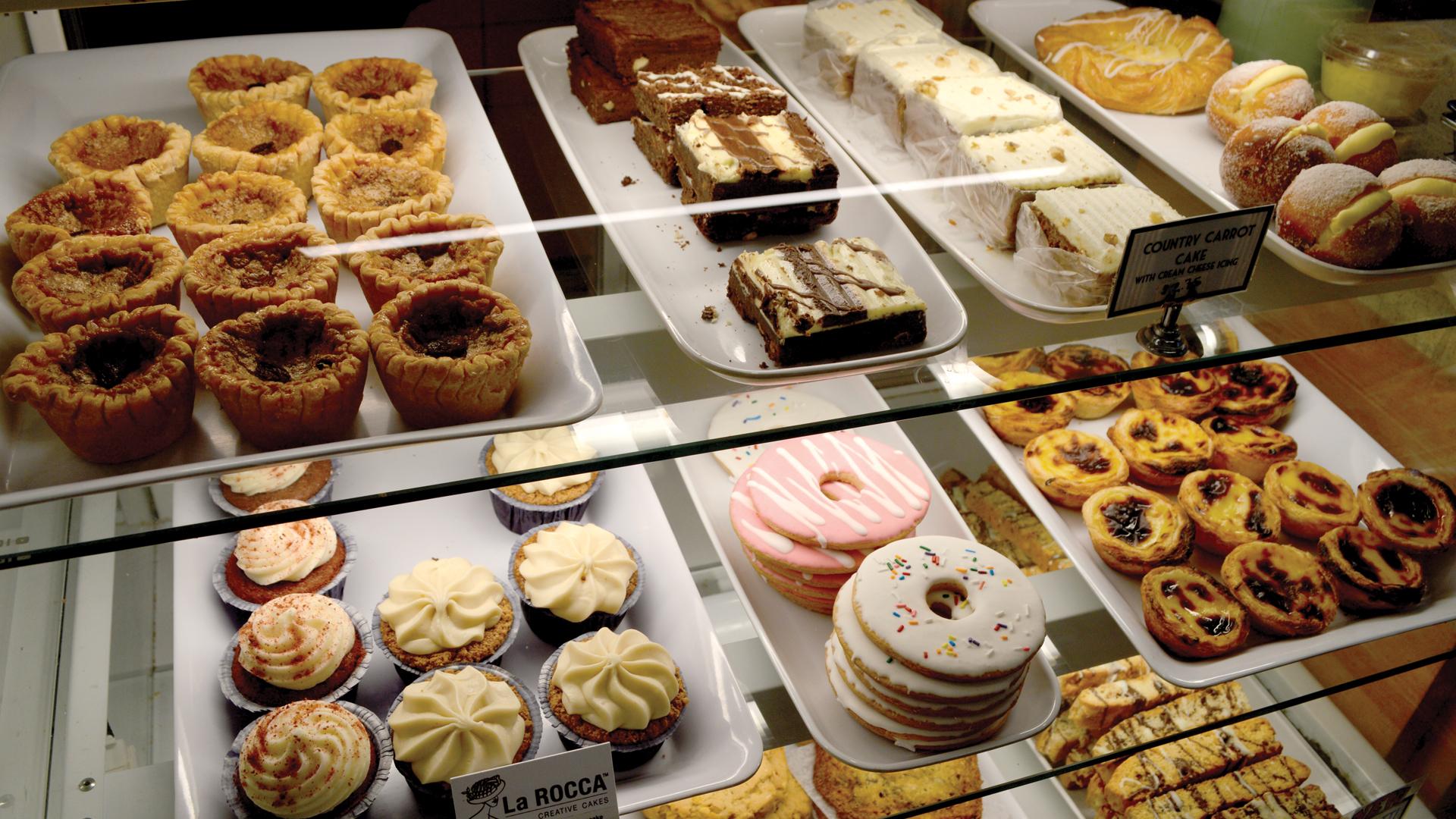 With "the best butter tarts in Toronto" courtesy of the Maid's Cottage, Dufflet baked goods, weekly pies, shortbread cookies, plus bolas and pastel de natas from Portuguese bakery Doce Minho, there's enough here to satisfy the pickiest of sweet tooths.
Breakfast sandwiches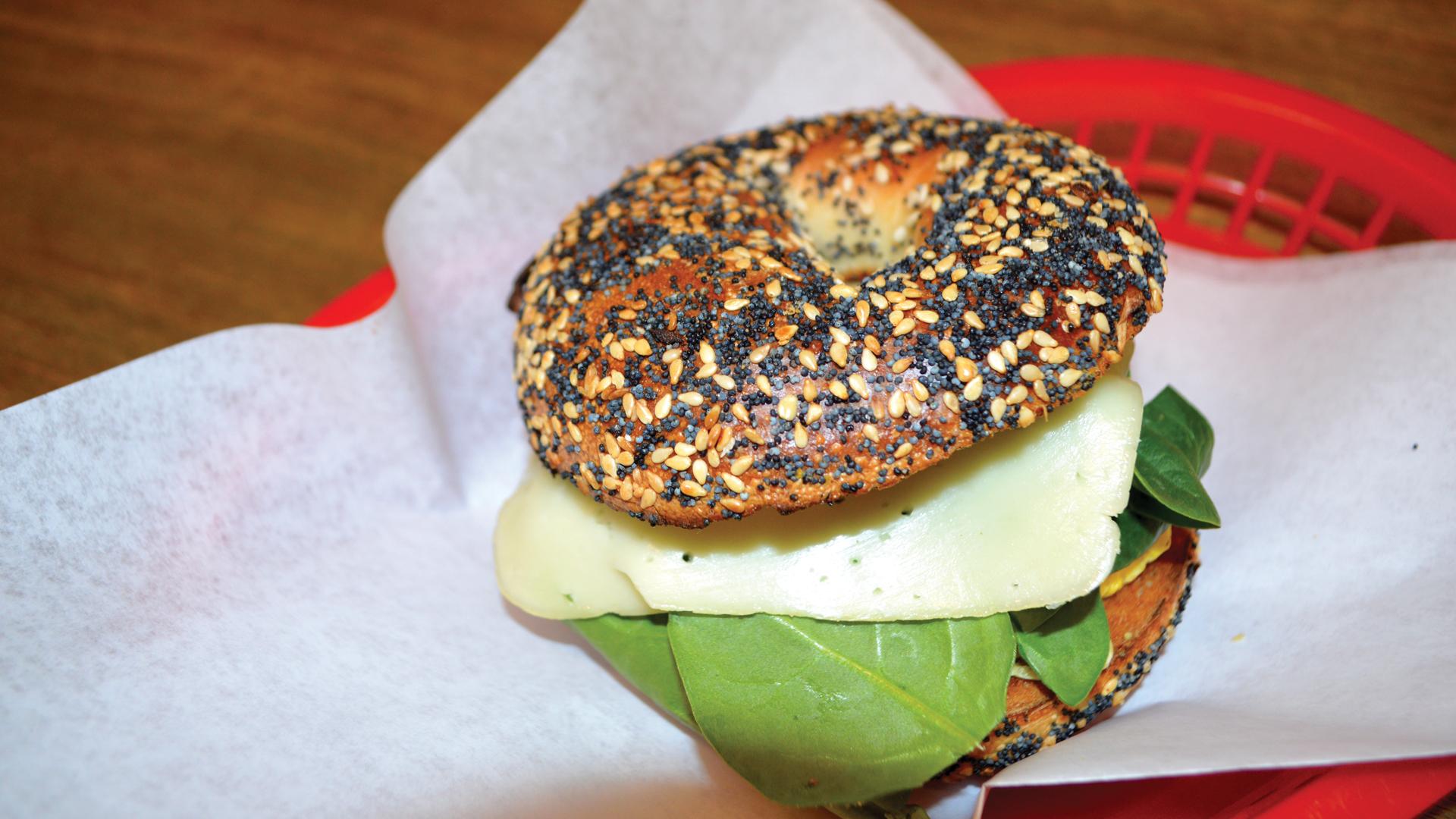 After the expansion, Junior was able to offer a selection of prepared foods, as well as a seating area to cater to the dine-in crowd. Among their sought-after breakfast sammies is the popular Popeye, made with eggs, spinach and havarti on a bun, bagel or bread.