I've probably thought about the food in Japan every day since my trip there four years ago – specifically the snacks. If only my suitcase had been big enough to carry 300 flavours of Kit Kats, multiple bags of Kaki-pi (salty rice crisps) and a crêpe vending machine ("Anything to declare, ma'am?" "Me? Not a thing"). Thankfully, there's Sanko Trading Co. on this side of the pond. 
Located on bustling Queen West, right across the street from one of Toronto's best ice cream spots iHalo krunch, Sanko Trading Co. is a kawaii haven full of unique imported Japanese goods you can't get anywhere else... Unless you make a trip to the land of the rising sun yourself.  
We catch up with owner William Mizuno and his son Steve Mizuno about what makes Sanko Trading Co. so special. 
Sanko Trading Co: What's the deal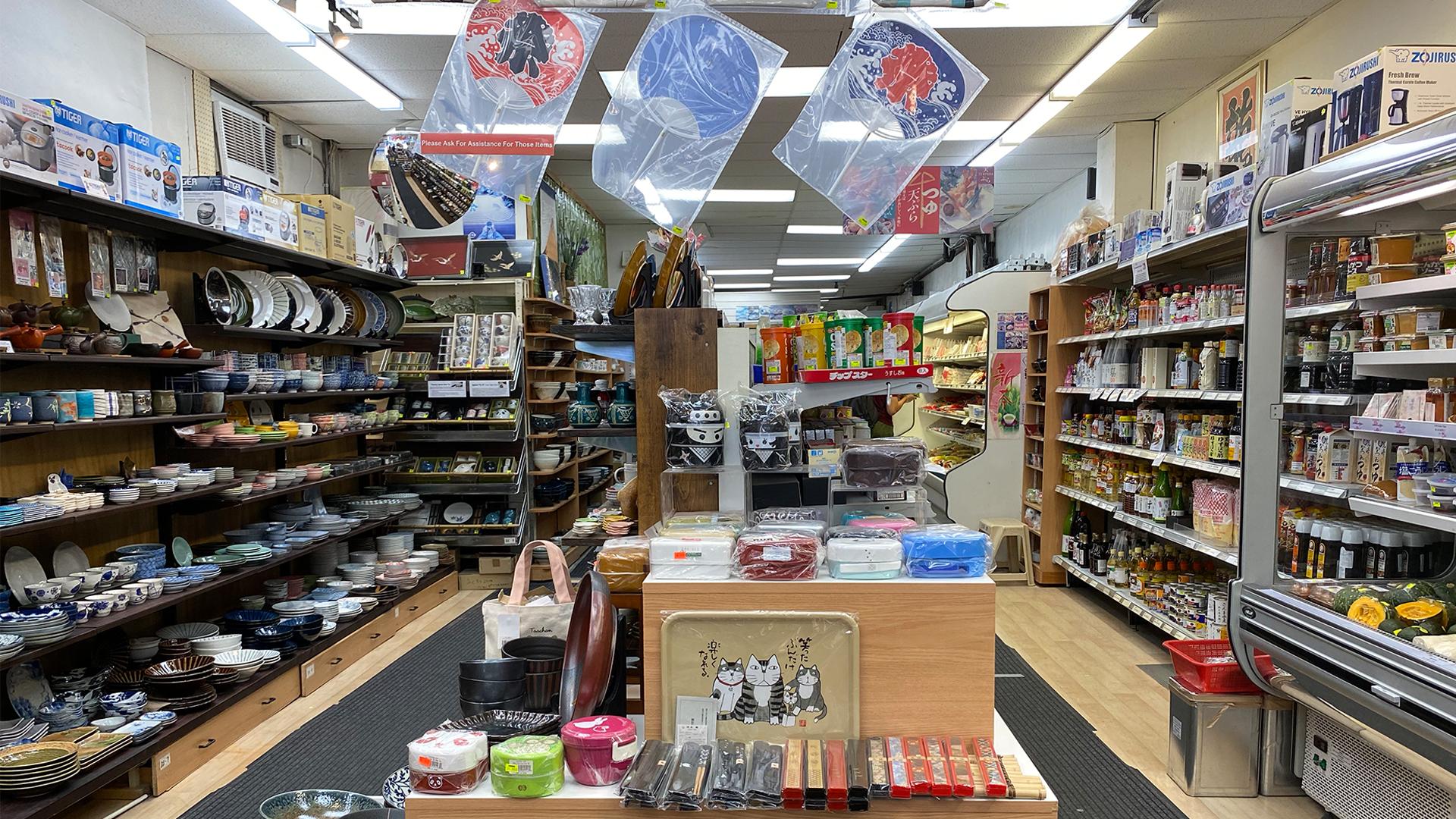 If you've ever strolled along Queen Street West, you've probably noticed Sanko's colourful mural-clad building at the corner of Claremont Street. Inside its bright walls is a cornucopia of Japanese goods, kitchen supplies and, of course, snacks (for more international snacks and where to get them in Toronto, click here). 
"We have a variety of imported items from Japan. Some are high-quality ingredients like matcha, while others are daily staple items like misos, nori and rice vinegars," Steve Mizuno tells me. He's been working at Sanko his whole life – his father, William, is the owner.
Sanko Trading Co: What to get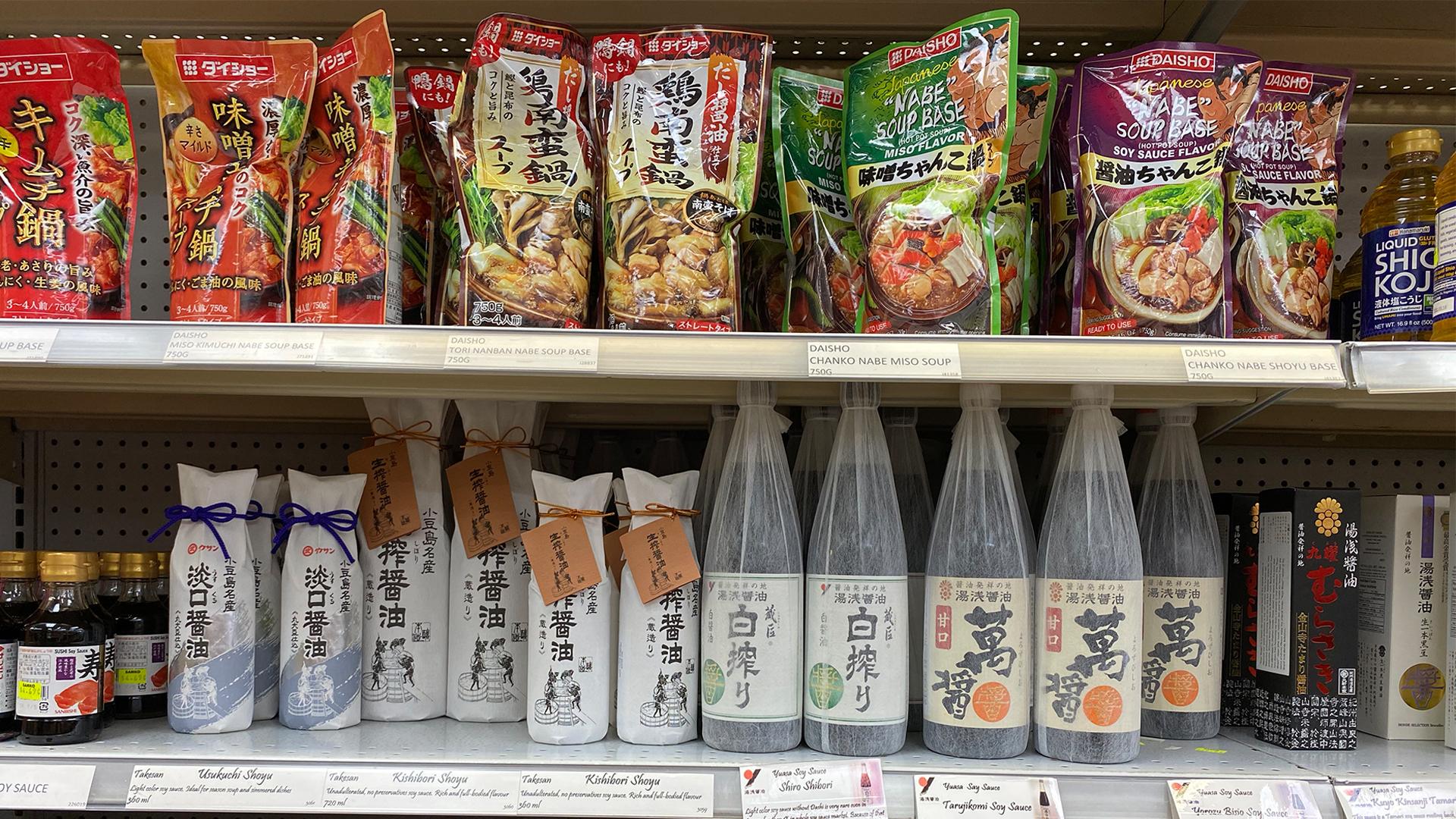 "Sanko means 'high mountain' in Japanese. My favourite item is the unique Japanese soy sauce we carry. Soy sauce is kind of like wine in Japan – some of them are aged for quite some time, like two years. You can definitely tell the difference when they're properly aged and produced," says Mizuno.
The emphasis on quality and detail is noticeable from the moment you enter. You're immediately welcomed by friendly staff who are constantly restocking and cleaning the aisles decorated with my memories of Japan, from the stunning Kintsugi plateware at the front of the store to the neatly stacked boxes of Pocky sticks.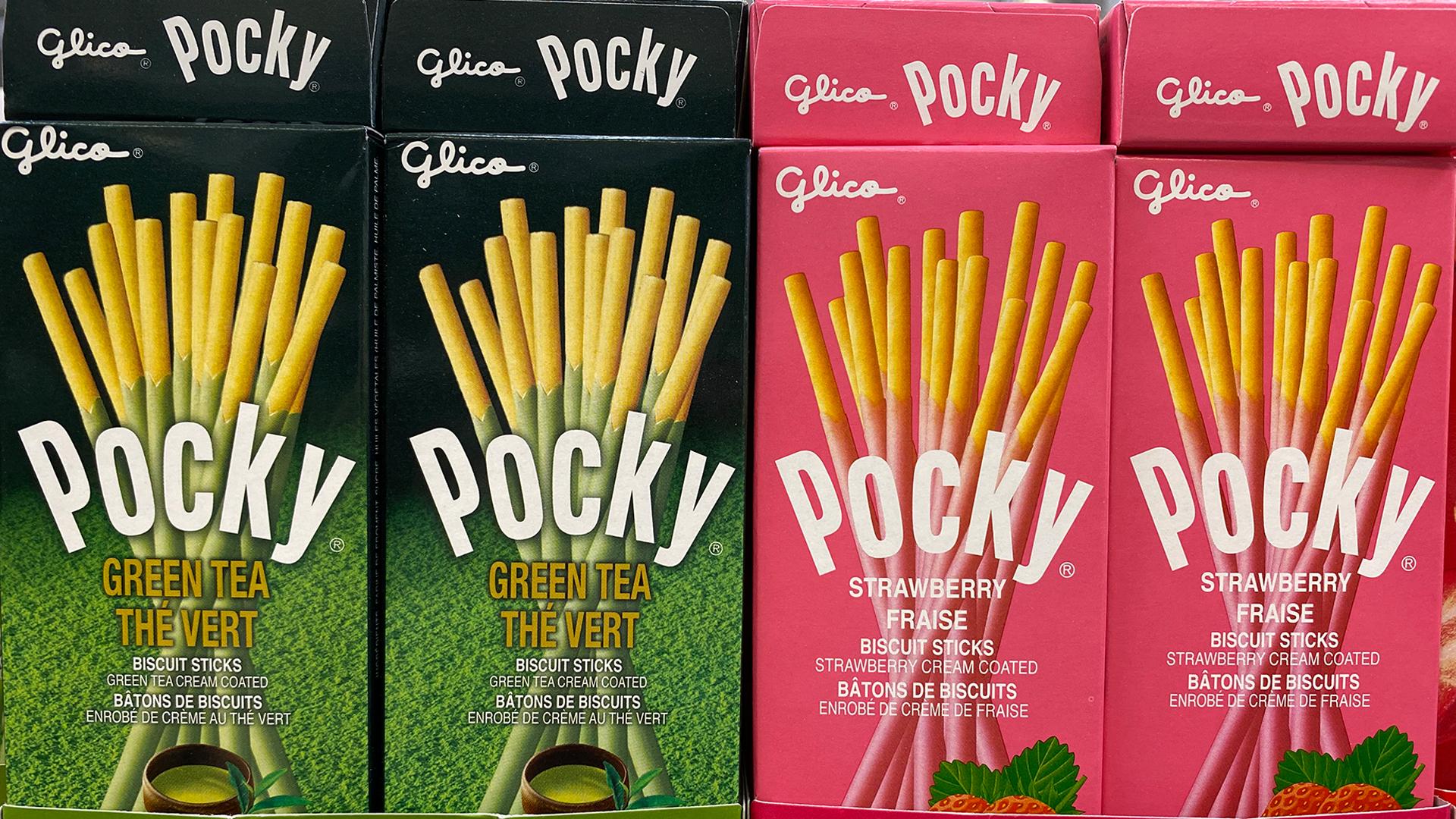 From a fridge full of freshly packed onigiri to sweet and fluffy roll cakes, Sanko has all your cravings covered. The packs of crunchy nori maki arare (rice crackers wrapped in seaweed) are unsurprisingly addictive, just like all the other salty snacks served in proper Japanese izakayas.
There's an entire wall dedicated to Japanese soy sauce, or shoyu. Each one has its own unique brew, fermentation time and taste. Use it as a quick flavour-boosting condiment or as a cooking sauce to add richness and umami to your dish. The paper-wrapped bottles make an excellent gift.
From Toronto's obsession with bubble tea to posh afternoon tea services, it's a brewtiful time to be a tea-person. In Japan, tea is a ritual, a necessity, a comfort and a sacred part of Japanese culture. At Sanko, tea takes pride of place at the front of the store. Cast iron teapots and intricate ceramic tea sets greet you when you enter, and down the aisle, packs of finely ground matcha wait patiently to be brewed. 
Sanko Trading Co: What else

"My parents were born in Japan and immigrated here in 1966. My father started Sanko in 1968 and we've been open since then," Mizuno continues. "We moved from Spadina to Queen 30 years ago. My father is 81 and still comes into work [Mizuno credits the miso soup.] I can't stop him, even with COVID-19. That's how passionate he is." Guess I have to get myself some miso soup.
730 Queen St. West; toronto-sanko.com