Weapons of Choice: Miyabi 5000FCD Kaizen Knives
The Miyabi Kaizen collection draws on centuries of Japanese knife-making traditions for knives that perform beautifully and look seriously sexy.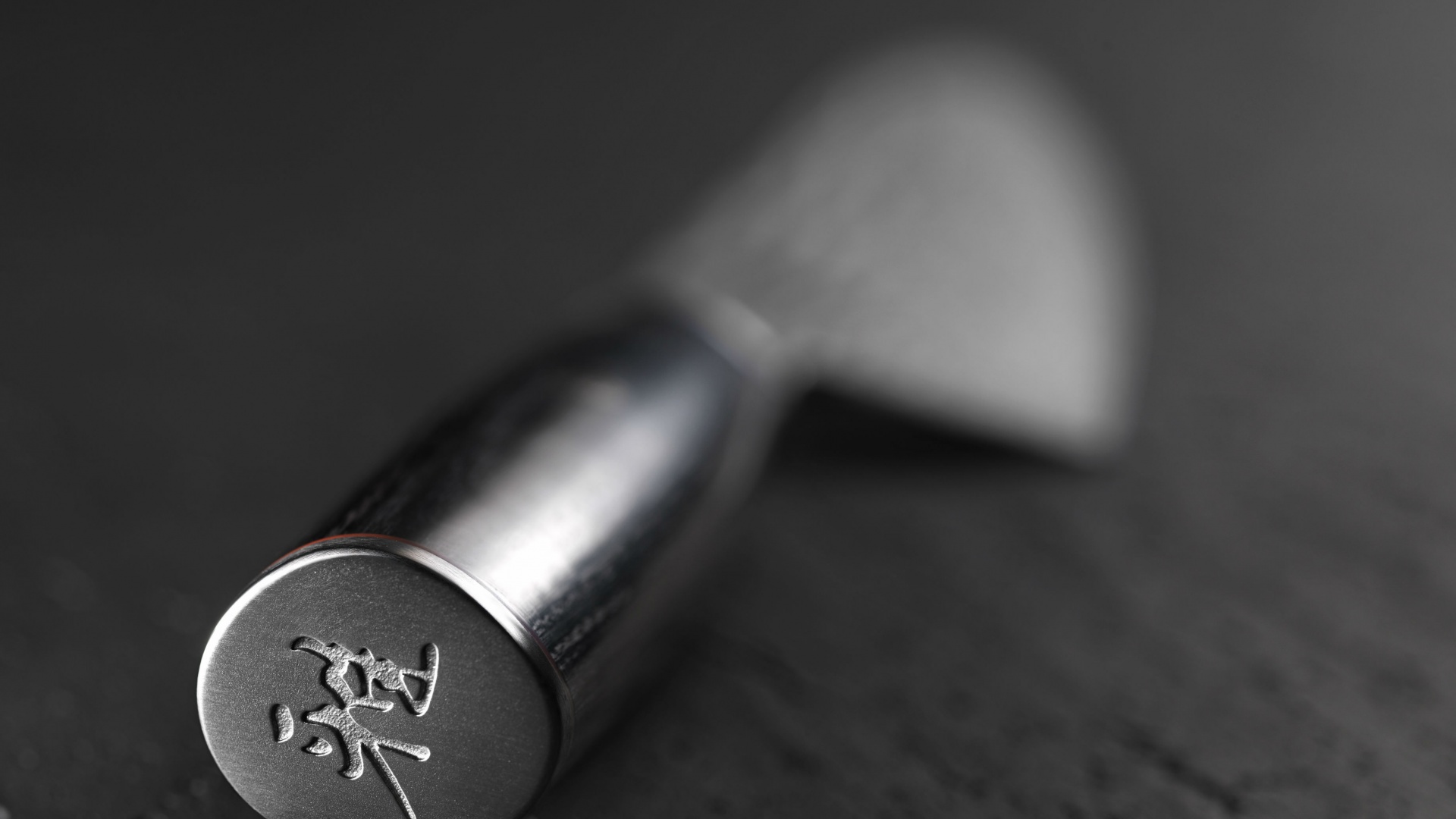 Discovering the value of a quality kitchen knife is one of those magical culinary turning points for many home chefs. There's nothing like precisely slicing through your meats and veggies with a sharp, well-balanced knife to make you feel like a pro (and realize that you've been sloppily hacking your foods with subpar knives until now). Miyabi Kaizen knives are certainly an investment, but with proper care, they can last for decades.
Made in Seki, Japan, the heart of the Japanese knife industry since the 14th century, the Kaizen collection's design is rooted in the country's sword-making history. The blades are honed by hand through a traditional three-step method called Honbazuke, first coarsely ground with a vertical whetstone, then fine-honed with a horizontal whetstone and finally polished with a leather belt. They're tough and sharp but practicalities aside, it's also difficult not to be wooed by the knives' aesthetics. The blades feature swirling Damascus-style prints and the handles are made from handsome black Pakkawood.
$200-$350; zwilling.ca/miyabi