Weapons of Choice: T-Fal Actifry Express
Designed for the healthconscious foodie who loves to deep fry. One tablespoon of oil is all you need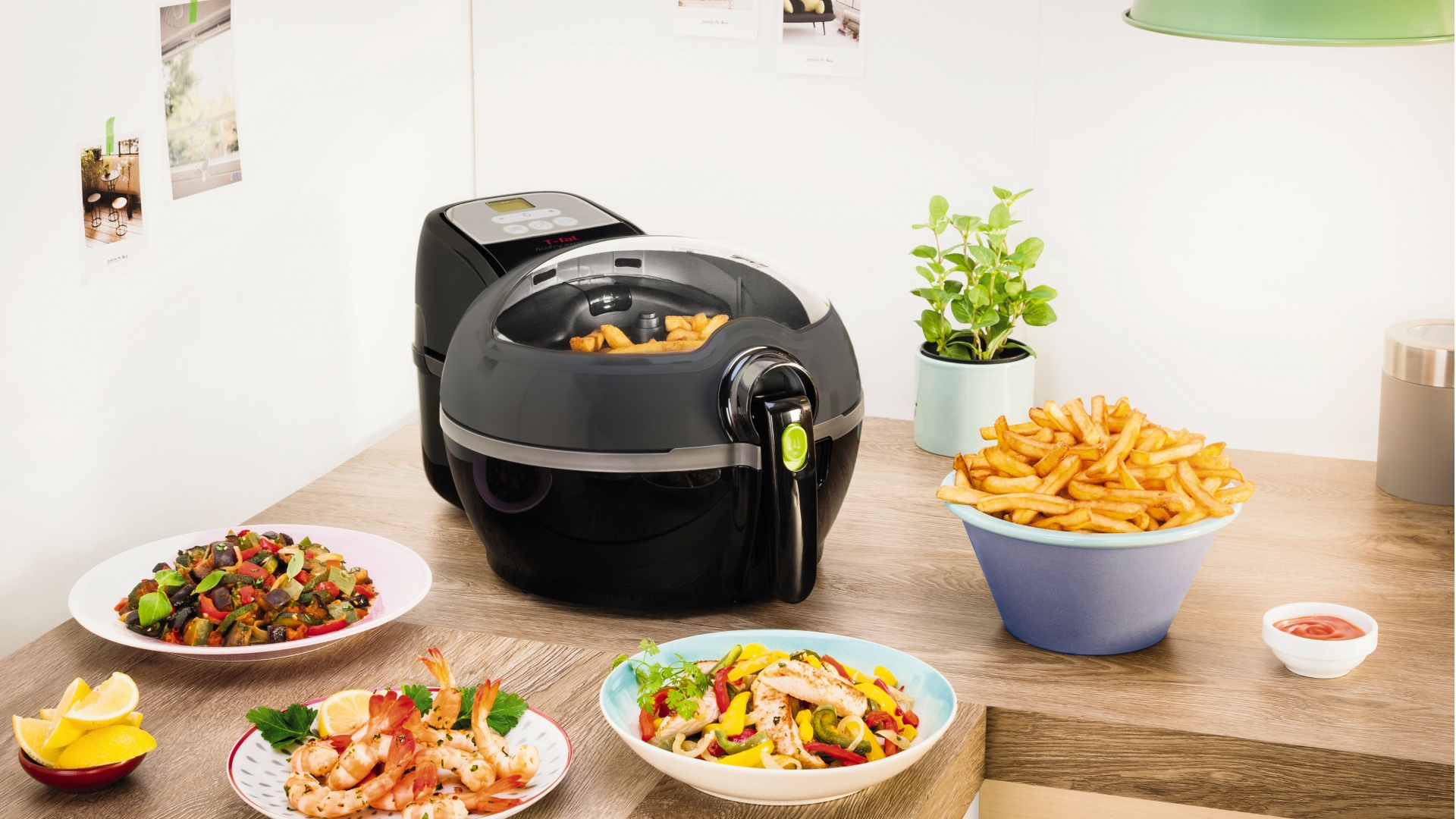 The T-Fal Actifry Express gives your food that indulgent deep fryer taste and texture but uses significantly less oil to get the job done, making for healthier snacks and meals. It also reduces the lingering odours that can be a problem when cooking with a traditional fryer.
Aerodynamic airflow ensures consistent temperature distribution, while the automatic stirring paddle gently moves the oil over your ingredients for quick, even cooking. Automatic timer and temperature controls mean that you can basically toss your ingredients in the machine and then set it and forget it. The Actifry doesn't need to preheat and no manual stirring or shaking is necessary during cooking. 
A fryer may seem like a one-trick pony in the kitchen, but in addition to fryer classics like french fries and chicken wings the Actifry can be used to make risottos, stir-frys, seafood and literally hundreds of other dishes. Its dishwasher-friendly lid, paddle and pan make for easy clean-up.  
$221.09; canadiantire.ca