With summer in the rear view, we can't stop scrolling through our camera roll and revisiting all of the incredible food we enjoyed in the warm months gone by. No need to dwell on past meals for too long, though — Toronto's food scene comes alive in the fall and winter. As the weather cools in the city, 360 The Restaurant at the CN Tower is unveiling something to get excited about.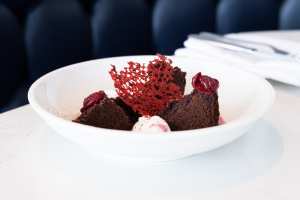 Taking elevated dining to new heights (literally), 360 Restaurant's brand new fall/winter menu will launch on November 2. Inspired by French, Canadian and Alpine cuisine, and with multicultural touches that reflect Toronto's diversity, the menu aims to highlight some of the best ingredients Canada has to offer. Expect a variety of mouth-watering game, dry-aged meats and East Coast seafood.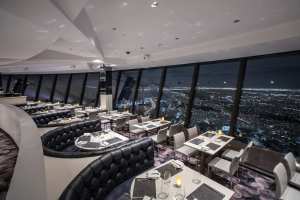 In addition, the pre-set Indigenous menu developed in collaboration with chef David Wolfman celebrates local and seasonal flavours and long-standing culinary traditions. This fall and winter, it will feature gindara sablefish and Quadra Island scallops. Loaded with mouth-watering dishes to satisfy any appetite, 360 Restaurant is a destination for any true Toronto foodie — plus, with a view like the one from the CN Tower, it's a meal you'll never forget.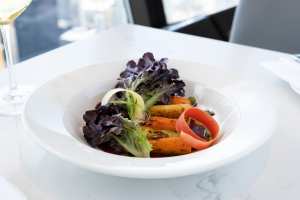 The new menu will be available in a two- and three-course prix fixe, or you can dine from the extensive à la carte list. You won't be thirsty during your dinner, either — 360 Restaurant's award-winning cellar in the sky offers a comprehensive selection of bottles from all over the world. Dinner requires a minimum of two courses or $75 per person, and like every meal at 360 Restaurant, includes access to the Main Observation Level for a breathtaking vista of Toronto's bustling streets and twinkling skyscrapers.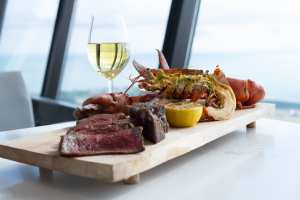 Sure, the CN Tower attracts tourists from all over the world, but dining at 360 Restaurant is an entirely new way of discovering the Toronto landmark. Offering an exceptional experience with quality food and a focus on local and sustainable ingredients, it's a shining star in Toronto's food scene that you can't miss.
For reservations, visit cntower.ca/360