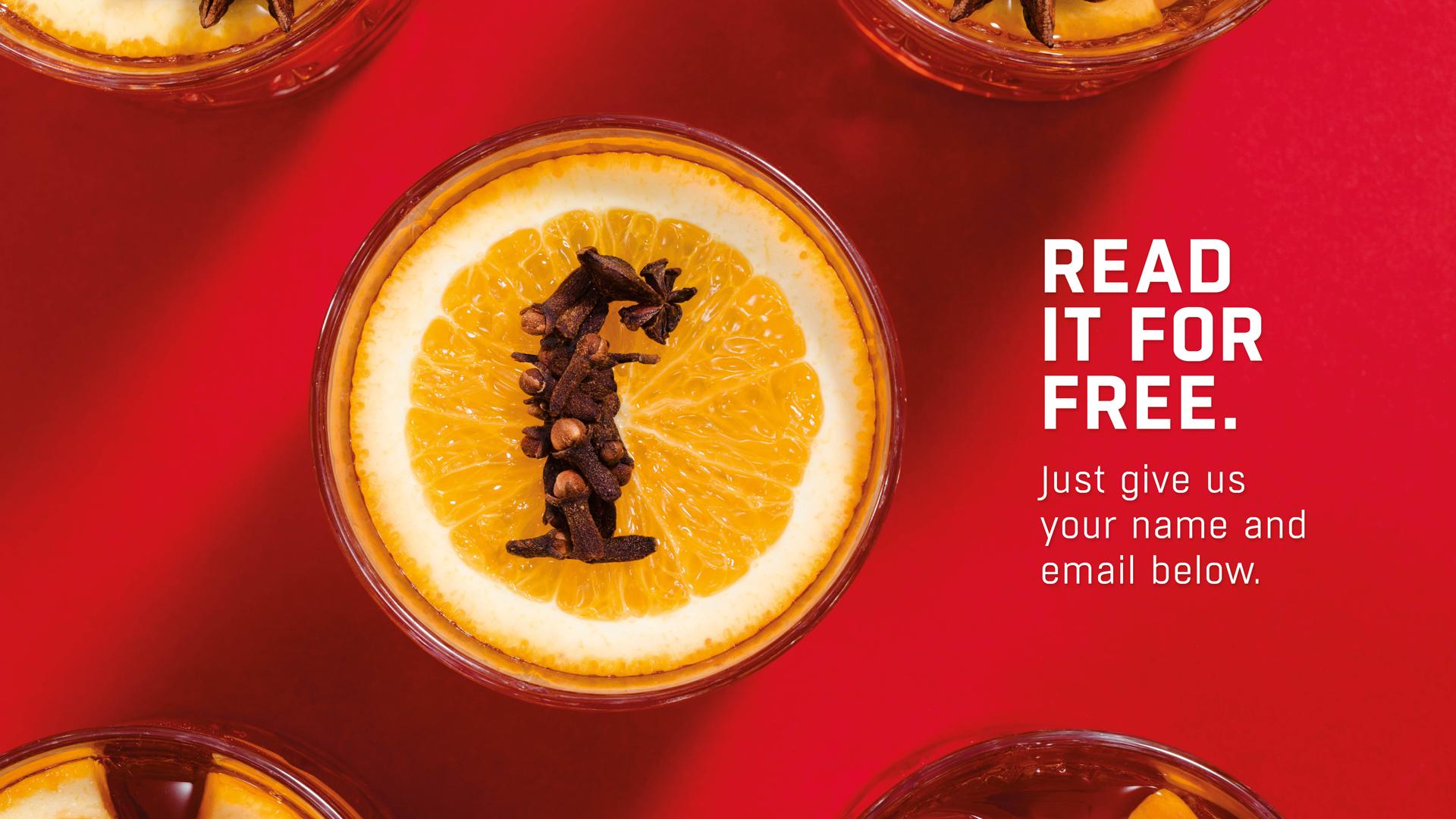 When are we out?
Issue 14 is out on streets:
Tuesday November 27th
Wednesday November 28th
Thursday November 29th
Friday November 30th
Monday December 3rd
We're out every other month at the moment. 

Follow us on Twitter and Instagram and we'll give you the heads up on the exact days.
Where can you grab a copy?
Pick up your free copy at any of the below subway stations or street corners - just look for the bright yellow jacket worn by our friendly team of Foodism distributors. They'll be there during the morning (7am to 10am) and evening (4pm to 7pm) commutes.
Tuesday November 27th
MORNING
Front & Bay
Front & York
Front & Simcoe
Queen & University
EVENING
Front & Bay
Front & York
King & Bay
St. Andrew Station
Wednesday November 28th
MORNING
Queen & Spadina
Front & York
King & Bay
EVENING
Front & Bay
Front & Simcoe
Queen & University
Queen & John
Thursday November 29th
MORNING
Dufferin Station
Queen & Bay
Bloor & Church
EVENING
King & Spadina
Queen & Spadina
Liberty Village Station
Front & Bay
Friday November 30th
MORNING
Yonge & Eglinton
Yonge & Davisville
Yonge & Queen
EVENING
Front & Bay
Front & Parliament
Front & Jarvis
King & Church
Monday December 3rd
MORNING
Yonge & Eglinton
Front & York
College Station
Yonge & Queen
EVENING
Front & Bay
Queen & Spadina
Yonge & Dundas
Queen & Bay
What if you miss us?
If you happen to miss the street distribution, you can also pick up the issue at one of our awesome partner locations from Monday, December 10th. They will be regularly stocked throughout the month.
St Lawrence Market
93 Front Street East
Assembly Chef's Hall
111 Richmond St. W.
Loblaws
Maple Leaf Gardens - 60 Carlton Street
Queen and Portland - 585 Queen Street West
Queen's Quay - 10 Lower Jarvis Street
Independent City Market - 301 College Street
Independent City Market - 1022 King Street West
Independent City Market - 111 Peter Street
Loblaws - 396 St Clair Ave West
Loblaws - 650 Dupont Street
Loblaws - 720 Broadview Avenue
Loblaws - 2280 Dundas Street West
Loblaws - 101 Eglinton Ave East
Loblaws - 12 St Clair Ave East
Bloor Street Market - 55 Bloor St West
Aroma Espresso Bar
The Annex
Yonge-Eglinton Centre
PATH - Standard Life Building
Shops at Don Mills
Forest Hill Village
Toronto Eaton Centre
Liberty Village
Avenue Road
Queen West
Bayview Village
Fairview Mall
King St West
Yonge and St Clair
Charles and Bay
Leaside Village
Bay and Dundas
Little Italy
Yonge and Fairlawn
King St East
RBC Waterpark Place
Sherway Gardens
Mount Sinai Hospital
Billy Bishop Airport
Yonge and St Joseph
Postmedia Place
The Beaches
MaRS Discovery Centre
*Read our latest issue online by clicking the button below and filling out the form.
 Are we really complimentary?
You bet!