The wines of Magnotta tell a story. One of culture, community, philanthropy, love and wine, every bottle is like a new chapter. Making a staggering amount of award-winning wines, with over 5,000 awards and counting, the winery is helmed by owner Rossana Magnotta. It is the third-largest winery in the province, crafting wines from 180 family-owned acres in Ontario. You can dive into this winery's captivating story from bottle to bottle.
Founders Gabe and Rossana Magnotta grew from humble beginnings as a home winemaking business to a wine empire. Innovation is a driving force behind Magnotta's wines and the 14 independently owned stores that feature everything Magnotta offers, including bold reds, bright whites, dazzling sparklers, ciders, spirits, beer and icewine (a Magnotta specialty).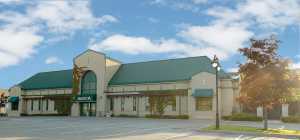 An innovator in Ontario winemaking, the winery was the first to create Sparkling Icewine in 1996. The award-winning 2019 Vidal Sparkling Ice™ Icewine VQA bottle comes in a Canadian-made wooden box adorned with a stunning rendition of the national flag by Canadian artist Ken Kirkby. The wine is popping with apricot, peach, white flowers and spice aromas, and a sweet palate with a lot of character.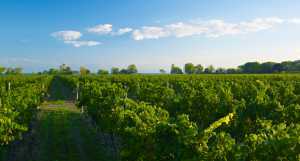 Over the years, Gabe and Rossana brought their Italian roots to the wines they made. Ever innovating, they introduced winemaking styles like appassimento and grappa-making to their portfolio, all made with Ontario grapes.
The 2017 Enotrium Gran Riserva VQA is the flagship wine of Magnotta and the epitome of the winery's innovation. It is Canada's first Amarone-inspired wine, crafted in the Italian tradition with fruit from Magnotta's vineyards in the Niagara Peninsula. The wine is a blend of cabernet franc, merlot and cabernet sauvignon grapes that have been hand-picked and air-dried, carefully vinified and aged in oak barrels. The Enotrium is a delicious wine with notes of jammy fruits, baking spices, cloves and vanilla, followed by a palate with great intensity, length, smooth tannins and bold flavours.
Supporters of community building, the family-run winery has always had a passion for art. The winery owns more than 400 pieces of original artwork that can be found displayed in Magnotta stores and on their bottles, including their Limited Edition line. Magnotta has showcased artists like A.Y. Jackson and Arthur Lismer from the Group of Seven, Lena Shugar, Olivia Brouwer, and even artists closer to home like Alessia Magnotta.




Alessia's work can be found on the front label of the 2016 Merlot Limited Edition VQA. Magnotta is a family winery, and this work is a love letter expressing those family ties. Magnotta has built their extensive wine collection expressing the unique osmotic relationship between art and wine. This merlot is an amorous wine with plush aromas of plum and dark fruits, smoke, and sweet spice aromas, coupled with a palate that is Bordeaux-like in style.
Magnotta's philanthropic ethos is summed up perfectly by the winery's Venture Series line. A tragic loss was transformed into a remembrance of a legacy, when, after a long battle with Lyme Disease, Gabe Magnotta passed in December 2009. Following this turn of unfortunate events, Rossana and her family held the winery together and took a re-inventive path in the process.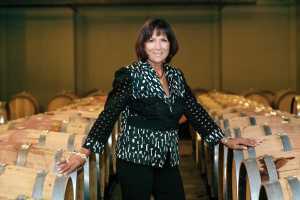 In loving memory of Gabe, the G. Magnotta Foundation for Vector-Borne Diseases is a non-profit organization established in 2012 by Rossana, and the entire line of Venture Series wines give back to the organization. The 2022 Gewürztraminer Venture Series VQA, an award-winning wine which scored Gold at the Ontario Wine Awards this year, is just one in the series. It's a wonderfully refreshing wine with tropical and orchard fruit notes with a fresh palate.
Check out magnotta.com for the full story, online shopping, or watch for more wines at the LCBO and find these wines at Magnotta's 14 stores across Ontario.