Imported bottled water seems like a particularly modern convention, but it's not. Some 300 years before Perrier and San Pellegrino there was Bristol Water. Back in the 17th century, American colonists would pay a pretty penny for water from Hotwells, a British hot spring with supposed medicinal benefits. It's amazing how little has changed in three centuries.
Today, much of our North American bottled water selection remains imported. Given water's ubiquitousness and its weight (which makes it particularly expensive to transport), you'd think most countries would have well-developed domestic markets. Water, however, is an oligopoly.
Five companies make over 90 per cent of international water sales. The largest of those mega corps is Nestlé, which sells almost half of all the world's bottled water. In 2015, the Swiss behemoth came under fire after its Canadian subsidiary bought the rights to a well near Elora, Ontario that taps into a major aquifer that nourishes a large swath of Wellington County. Nestlé Water Canada's plan to pump up to 1.6 million litres of water per day — and the fact that they would be paying a mere five cents per 100 litres of water — received so much public pushback that it kickstarted a multi-year water pumping moratorium.
Five companies make over 90 per cent of international water sales
Defeated by red tape (or simply because they were restructuring, according to them), Nestlé opted to sell their Canadian bottling operations to a U.S. equity firm for a cool $4.3 billion. Now, after multiple extensions, Ontario's moratorium on new water taking permits has come to an end. And last April, the well's new owner, BlueTriton Brands, quietly applied for a pumping permit, much to local water activists' dismay.
While this water drama was unfolding some 115 kilometres west of my Toronto condo, I was oblivious. I'd temporarily checked out of current events as the pandemic's waves rolled in with its anxiety-pang-inducing headlines. It seems checking out of reality was only the most recent COVID bandwagon on which to jump, preceded by sourdough baking, puzzle mania and kuchisabishii, a Japanese expression for "lonely mouth" (basically eating just to eat).
I wasn't suffering from kuchisabishii, but its rosé-swilling cousin. Over the course of endless lockdowns, my alcohol consumption had been gradually trending upwards. I'd gone from celebratory sipper to a "well, it's 6 p.m., so why not"-er. As a result of my newest bad habit, I was feeling sluggish and bloated.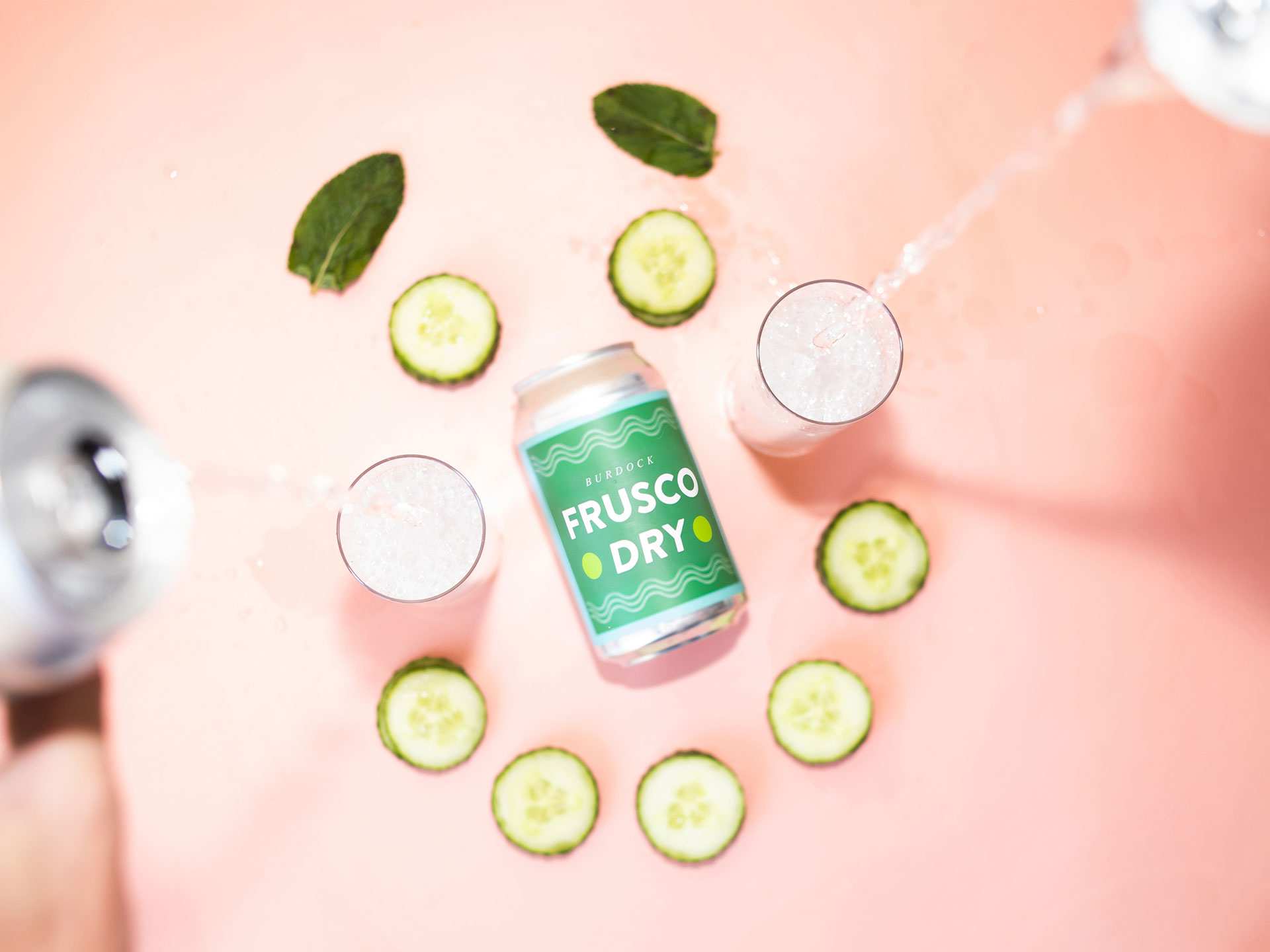 One Blursday, while I was ordering some Burdock Brewery saisons, I spied a 0 per cent ABV option, Frusco. Despite a name that makes you think of a fruity Lambrusco, this wasn't some non-alcoholic version of alcohol, but the brewery's own fruit-flavoured sparkling water. Burdock's Frusco was my gateway drink. Soon, I was ordering in all sorts of effervescent water and kicking my weekday beer to the curb.
Ontario's domestic water industry is young, and on the cusp of booming. The one thing Ontario makers seem to have in common? They're all pushing beyond still and sparkling dichotomy. There are pétillant drinks infused with plants that calm you. Crushable sugar-free refreshers in flavours like grapefruit mint and blackberry chai. Cans bursting with bubbles of all sizes. Waters sourced from top secret springs, and others that transform standard issue Lake Ontario water into mana.
Burdock's co-founder Matt Park is a beer-brewing mad scientist who's perennially innovating. Even Frusco started as a one-off experiment. Now, he's pushing seltzer to its next iteration. "In general we [at Burdock] are beverage curious," says Park. "Although some people see sparkling water as just 'water plus bubbles,' it has a lot of potential."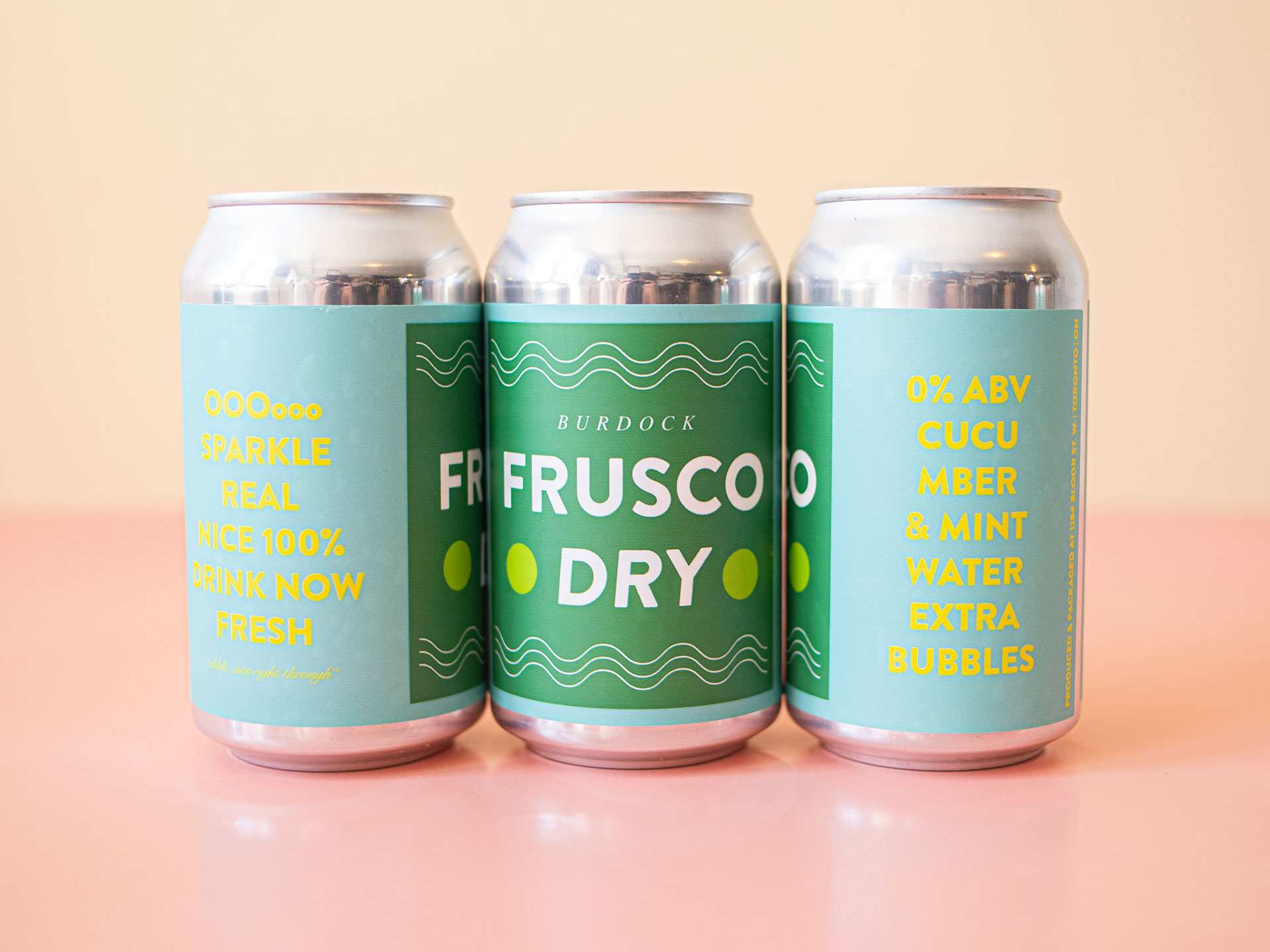 Park's currently experimenting with using yeast to create microfoam in his seltzers. Right now they're force carbonating (most North American bottled water gets its sparkle this way), which makes for larger, more aggressive bubbles. With this new method, he's hoping to achieve a champagne-like mouthfeel: almost creamy with a tighter mousse. So far, most of the batches have been duds, but Park's optimistic that with a little brewer's alchemy, they'll figure it out.
Although every Frusco iteration is different, there's one constant when it comes to Burdock's seltzers: They're all made with Lake Ontario water — some of the best aqua around, according to Park. "Lake Ontario has great water. Because of its neutral mineral profile, you can add minerals like salt to create more texture, flavour, body."
Toronto tap might be tasty, but when you're launching a high-end water brand, the stuff that flows from your bathroom sink just doesn't cut it. At least, that's what Michelle Donnelly decided when she launched Lark in 2020. Back then, she knew two things. The first was that she wanted to source from one of Ontario's tastiest springs (a Great Lake wouldn't do). The second was that she didn't want to contribute to our single-use culture.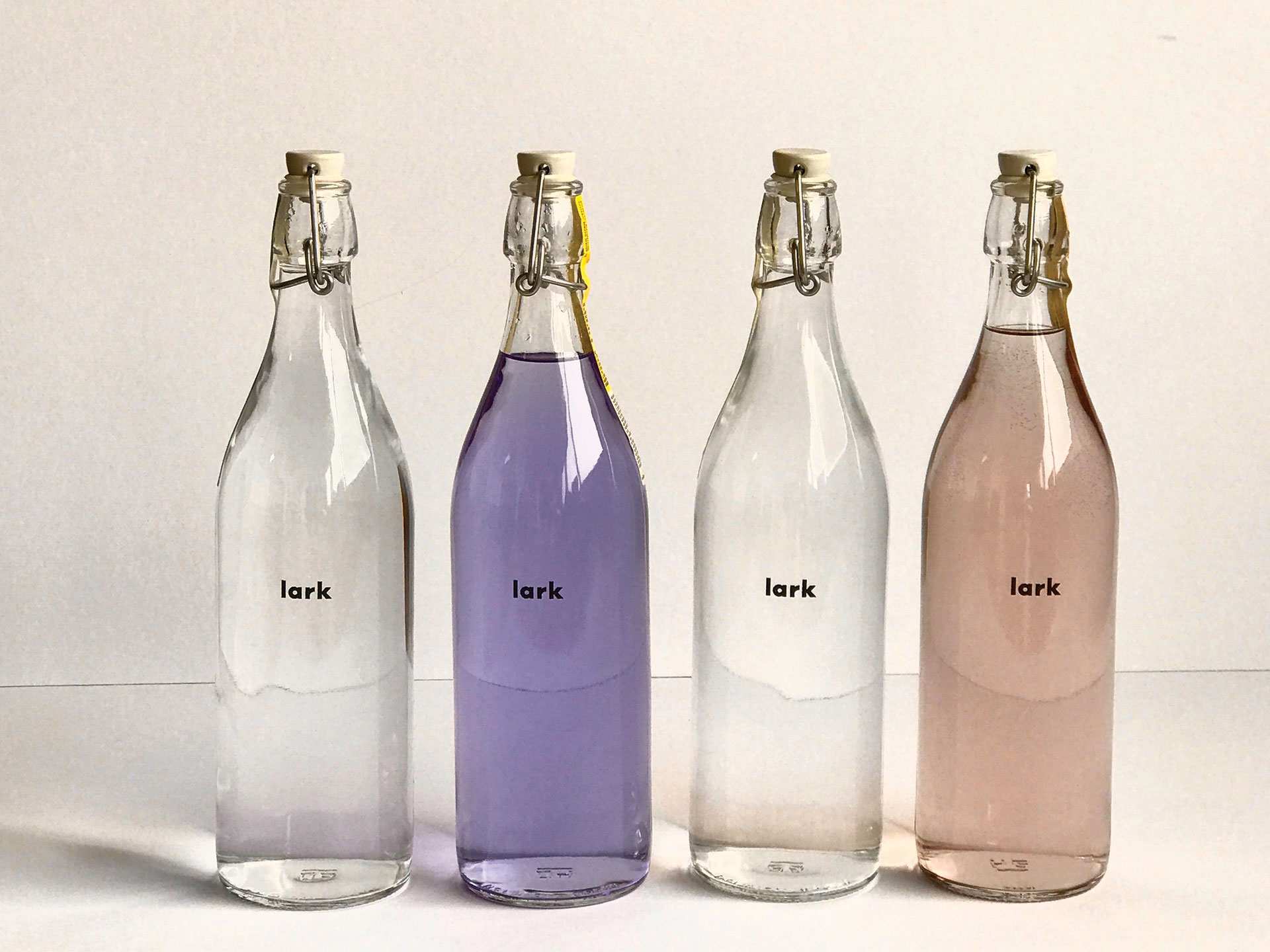 It turns out, creating a closed-loop company — Lark has resurrected the milkman model of yore with their fleet of 10,000 Italian glass bottles that get dropped off, picked up, sanitized and reused—is easier than getting access to spring water in this province. According to Donnelly, "Finding a source is almost impossible. It's like a water mafia: so many springs have been bought up by big companies."
Lark has resurrected the milkman model of yore
Lark's founder spent a year water hunting, cold calling anyone with access to a spring. By the end, she'd sampled dozens of different sources. "Some were fishy, others smelled of plant life. I wanted something entirely neutral," she says. After 40 dead ends, she finally found the perfect source just outside of Barrie (the exact location is a closely guarded secret). You can try the stuff straight, carbonated or augmented with florals, which make for pastel-hued bottles that taste like a meadow smells.
If there's one thing that ties Toronto water entrepreneurs together: it's their drive to innovate. While Lark offers guilt-free artisanal water in funky floral flavours and Burdock works to reinvent carbonation techniques, other players, like Daydream, are asking us to reimagine the entire sparkling water beverage category all together.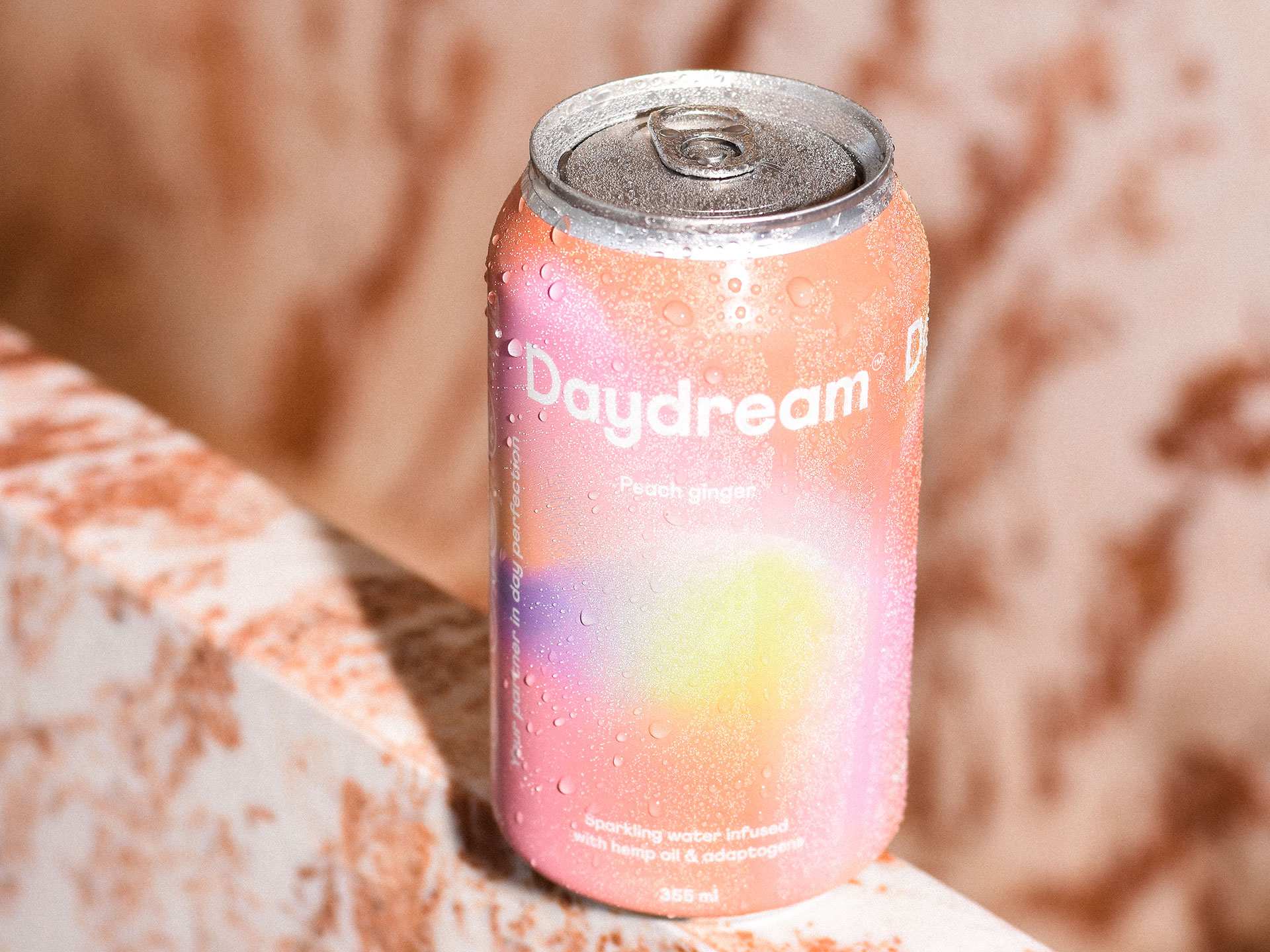 In 2019, Daydream founder Alex Simonelli became fixated with functional water. That is, water that does something for you beyond, you know, keeping you hydrated and alive. For seven months Simonelli basically lived at a Ryerson lab where he experimented with flavour, effervescence and adaptogens (plants that help the body weather stress).
To finance this beyond bubbly beverage, Simonelli sold his downtown condo and launched with three flavours. The gamble paid off. In under two years, over 1,000 stores are set to carry Daydream's trippy pastel  cans, each packed with the same cocktail of adaptogens: hemp extracts (for balance and clarity), schisandra (to reduce stress), moringa (which packs a serious antioxidant punch) and ginseng (the classic immune boosting caffeine substitute, without the jitters). According to Simonelli, "People are drinking Daydream for all sorts of reasons: to cut alcohol, to replace Red Bull and coffee, and as a post-workout drink." 
Ontario's water industry is just getting started. It seems like every few months a new name joins the lineup. Cycle, with its velvety Laurentian Plateau-sourced spring water, just launched this May. And Gldn Hour, infused with aloe and marine collagen, debuted their beauty-boosting cans last summer, shortly after Burdock, Lark and Daydream began selling their takes on elevated water.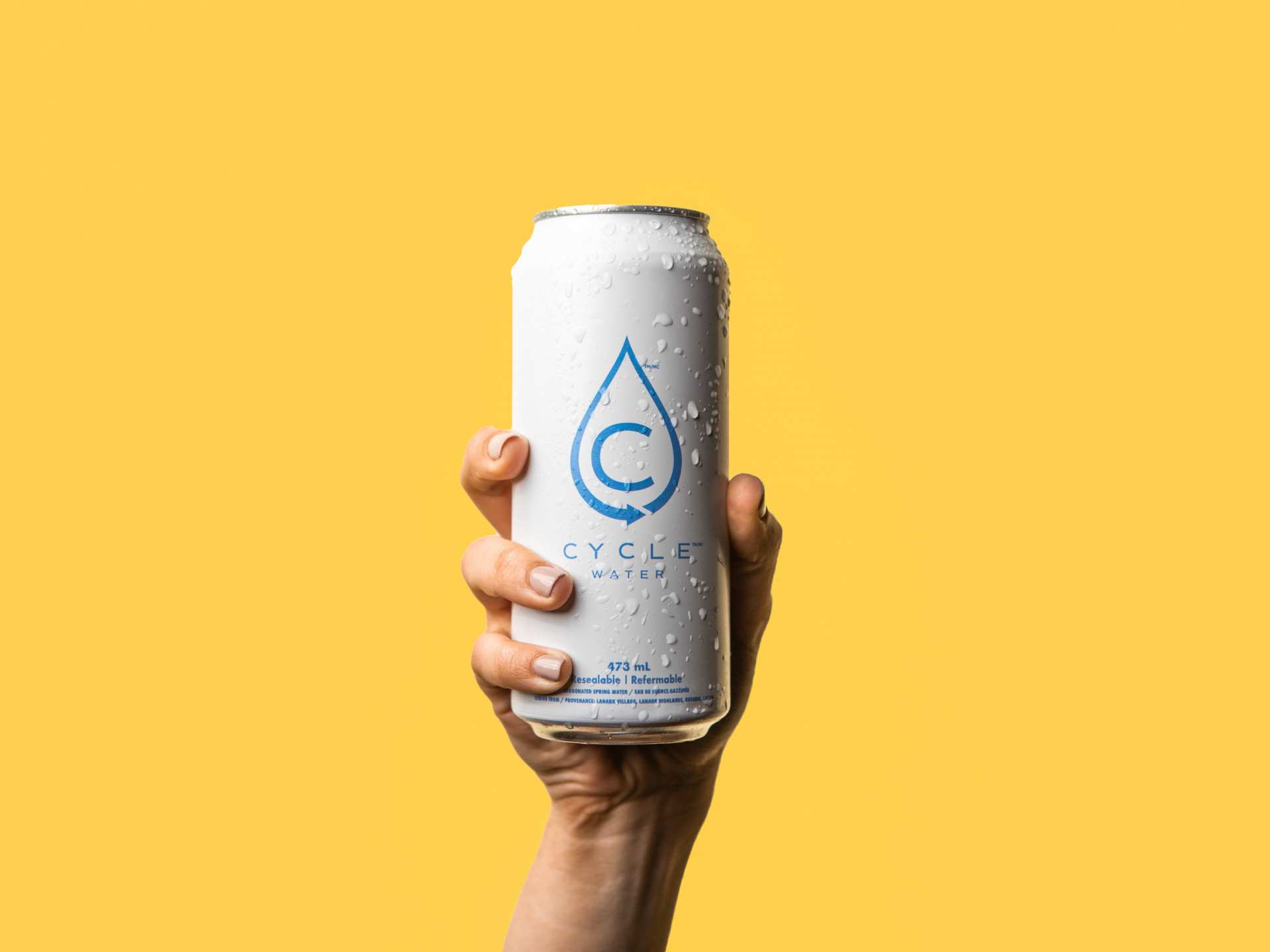 With so much variety, it's no wonder water sommeliers have become a thing. In 2017, Christina Li, Canada's first-ever certified water somm, travelled to Europe to obtain her certification from Munich's Doemens Academy. There, Li learned about how terroir affects water (just like it does wine). To obtain her credentials, she did hundreds of blind tastings and honed her ability to recognize different water profiles. She can taste if a water comes from a calcium-rich area, or if it's high in sodium, and she can even identify many brands with only a sip.
Li can taste if a water comes from a calcium-rich area, and she can even identify many brands with only a sip.
This life-long aquaphile isn't a fan of the flavoured water trend — she thinks it "distracts" from the product. And when it comes to Ontario water, the fewer distractions the better. "Southern Ontario has subtle-tasting water with glacier-like characteristics," says Li. "It's refreshing and very neutral, so it pairs with almost everything."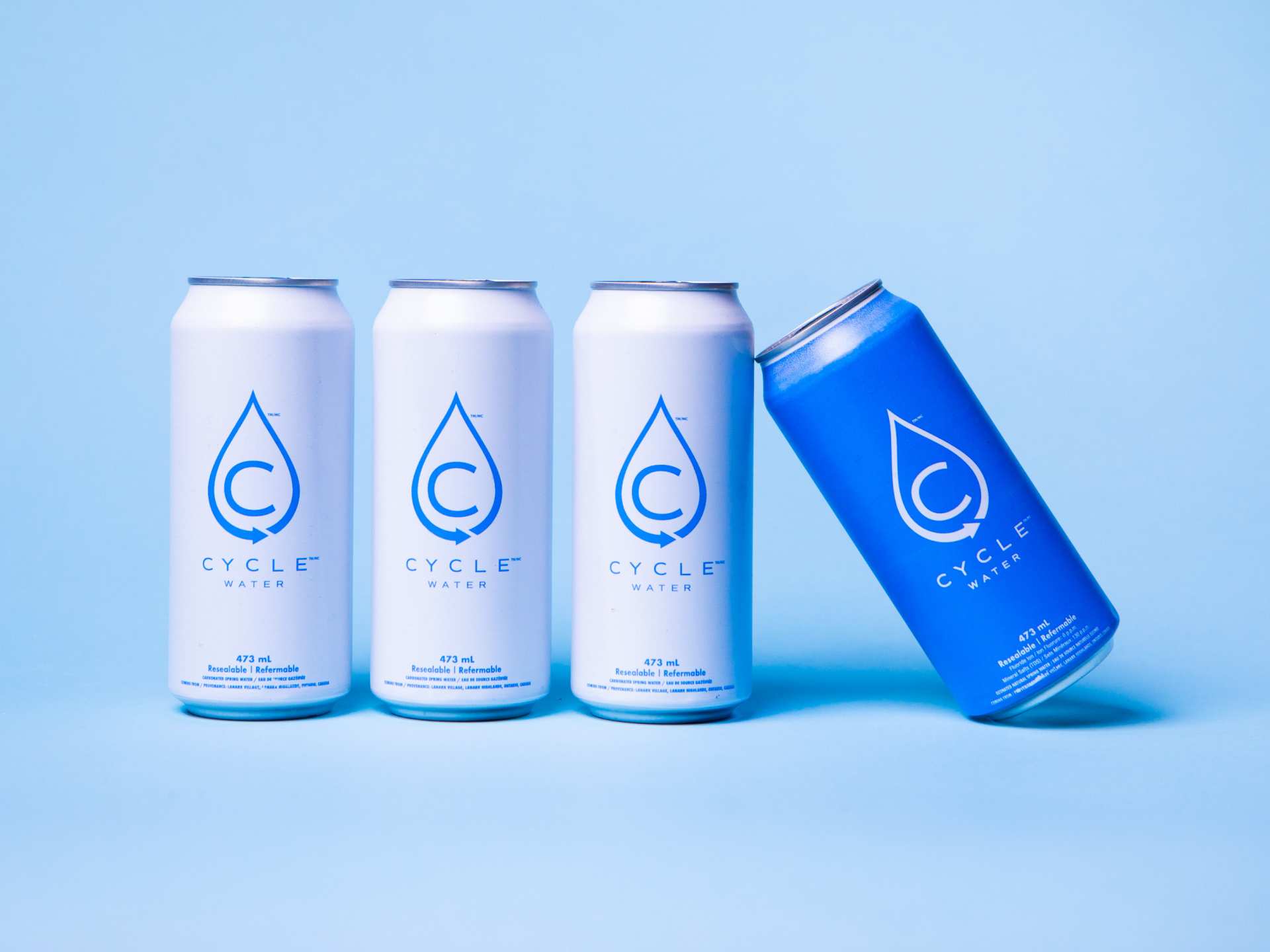 Lately, Li has been noticing an uptick in international interest in Canadian water. "You've probably never heard of Jackson Springs, an award-winning water bottled in southern Manitoba, but it's gaining popularity in China and Europe, so most of it gets shipped out." Our nation's first-and-only water sommelier cautions that the trend of sending our water abroad isn't sustainable. "Evian doesn't have that same refreshing taste anymore because the original source was drained five years ago, and that could happen here, too, if we're not careful," Li warns.
Drinking water isn't exactly a subversive act. Choosing the local stuff, does, however, chip away at the water oligopoly that venerates imported water as somehow better than the domestic stuff. So, this summer let's celebrate Ontario H20 (and the producers adding a bit of sparkle to it!). Cheers to the Ontario lakes, springs, wells, aquifers and even maple trees that are keeping us hydrated and happy.