As the Grinch found out, the holidays are still going to happen, even without presents – and even in the middle of a global pandemic. Some of us will have been counting down with fancy advent calendars, but some of us might be tempted to throw in the towel and cancel the festivities altogether, but where's the fun in that? The holiday season is here. Things might look a little different, but we can still dress up from head to mistletoe, get as lit as a menorah and enjoy the most wine-derful time of year with family and friends – even if that time is spent virtually.
Holiday cheer should be the only thing we're spreading this year, so we've mapped out three different kinds of gatherings, depending on the state of COVID restrictions. Whether you're able to feast with your whole family or are relegated to solo celebrating via video call, we've compiled our best tips and tricks to make your evening magical.
Editor Katie Bridges on how to have a virtual Christmas
With international travel still something of a question mark, heading back to my native Blighty for the holidays is looking less and less likely. The Bridges Family Feast is usually a raucous affair (with never quite enough chairs) that runs long into December 26. It won't be the same – but with a bit of pre-planning, some solid games and a 'fun schedule', I think I've found a way to save Christmas.
Check yourself, before you wreck yourself
Before the big night, it's always a good idea to take your setup for a test drive. There's nothing worse than spending the first half of a video call dealing with technical difficulties – especially as your dinner gets colder by the second. Check that both your mic and video are working. You can even try out different angles (Hey, Dad – how about seeing the whole of your head for a change?), so you'll be poised in front of your holiday décor while the mess you left in the kitchen is off camera and out of sight.
Since we are a BIG games family (competitive, moi?), having lots of quizzes and activities ready is critical
A moveable feast
There might be 3,500 miles separating me and the fam, but by cooking identical holiday menus, it'll feel like we're at the same table this December 25. However, if your virtual celebrations cover less ground, there's an easier way to tuck into the same feast.
Take a leaf out of the restaurants' books and have the elected chef make everything in advance and package it individually for each household. Before your virtual dinner party, have everyone drop by during their own time slot to pick up their portion of the meal. On the big day, each guest can reheat their meal, and the whole family can still tuck into nana's famous yule log.
Or if you'd rather not pile the work onto one person, there are plenty of pros who can provide your festive feast. Allow the Grassroot Food Box from Montgomery's and chef Guy Rawlings; modern, minimalist plates from est; or Marben's Beef Wellington Festival Meal Kit to save you the hassle this season. Have all of your virtual dinner party guests order the same dishes or meal kit (and wines to pair) – you could even start the evening early and cook together on your video call.
It's all fun and games
A night of free-flowing conversation works wonderfully in person, but not so much when 12 different people are all vying to have their voice heard over a laggy video call. As the designated host, I plan to create some talking points and a loose schedule (Monica Geller called, she wants her clipboard back) to keep us on track.
Since we are a BIG games family (competitive, moi?), having lots of quizzes and activities ready is critical to keeping everyone involved in the antics and ensuring that it feels like the holidays of old.
However, if all you want to do is unbutton your pants post-turkey coma and watch a movie, there is a way to binge Netflix together from a distance. Teleparty is a free chrome extension that lets you log into separate Netflix accounts and sync up your viewing, so you can team quote every line in Home Alone for the millionth time. Keep the change, ya filthy animal.
Taylor Newlands, staff writer, on small celebrations
Even before the age of social distancing and COVID restrictions, my family festivities have always been fun-sized. My brother and I get two Christmases (oh the joys of having divorced parents!), one with my mom and one with my dad. Small as the party is, the three of us have never failed to make the holidays a hoot. If your celebrations are smaller this year, never fear – here are my tips for making the merriest of mini-gatherings.
Holiday, cheers!
Whipping up some holiday-themed cocktails can be a great way to liven up the evening and make things feel more festive. My family likes to spike our eggnog, but you can do the same with hot apple cider or hot chocolate too. Cocktail Emporium carries a number of wintery garnishes along with the cutest cocktail sticks.
At my mom's, the bar programme is far more extensive than the food offerings, so specialty sippers always make an appearance. A mysterious, themed drink only known as "welcome cocktail" is served upon arrival – and guessing what's in it is the first event of the evening. Sipping something new is always exciting, so I would recommend trying your hand at some more elaborate holiday quaffs.
Deck the halls
Just because you're hosting less people doesn't mean you should skip out on all the festive décor. Themed place settings and fancy glassware tie everything together – and make us feel like we're in the holiday edition of an interior design mag. At Indigo, I usually pick up a balsam or wood fire scented candle for the season, so my home even smells like the holidays.
Portion control
There's a happy medium between forgoing a holiday meal altogether, and spending the whole day slaving over a hot stove to cook an entire 15-lbs turkey that will haunt you in the form of never-ending freezer leftovers well into the new year. At my family celebrations, we cook in smaller portions so we can still get in on the festive feasting without the fuss.
Rather than getting a whole bird, most grocery stores sell the turkey breast on its own – a large one can feed at least three. Use a meat tenderizer to pound it flat, pile on the stuffing, roll it up and cook it in the oven. You end up with the full impact of a turkey dinner, minus all the bits, bobs and giblets.
Roast beef, glazed ham or a whole roasted chicken also make for excellent mains when you're feeding a smaller group of people. And who said you have to cook a classic holiday dish? Throw tradition to the wind and make a meal that's special in its own way. Springing for quality steaks from your local butcher can make the night just as magical. Turkey who?
Dinner, delivered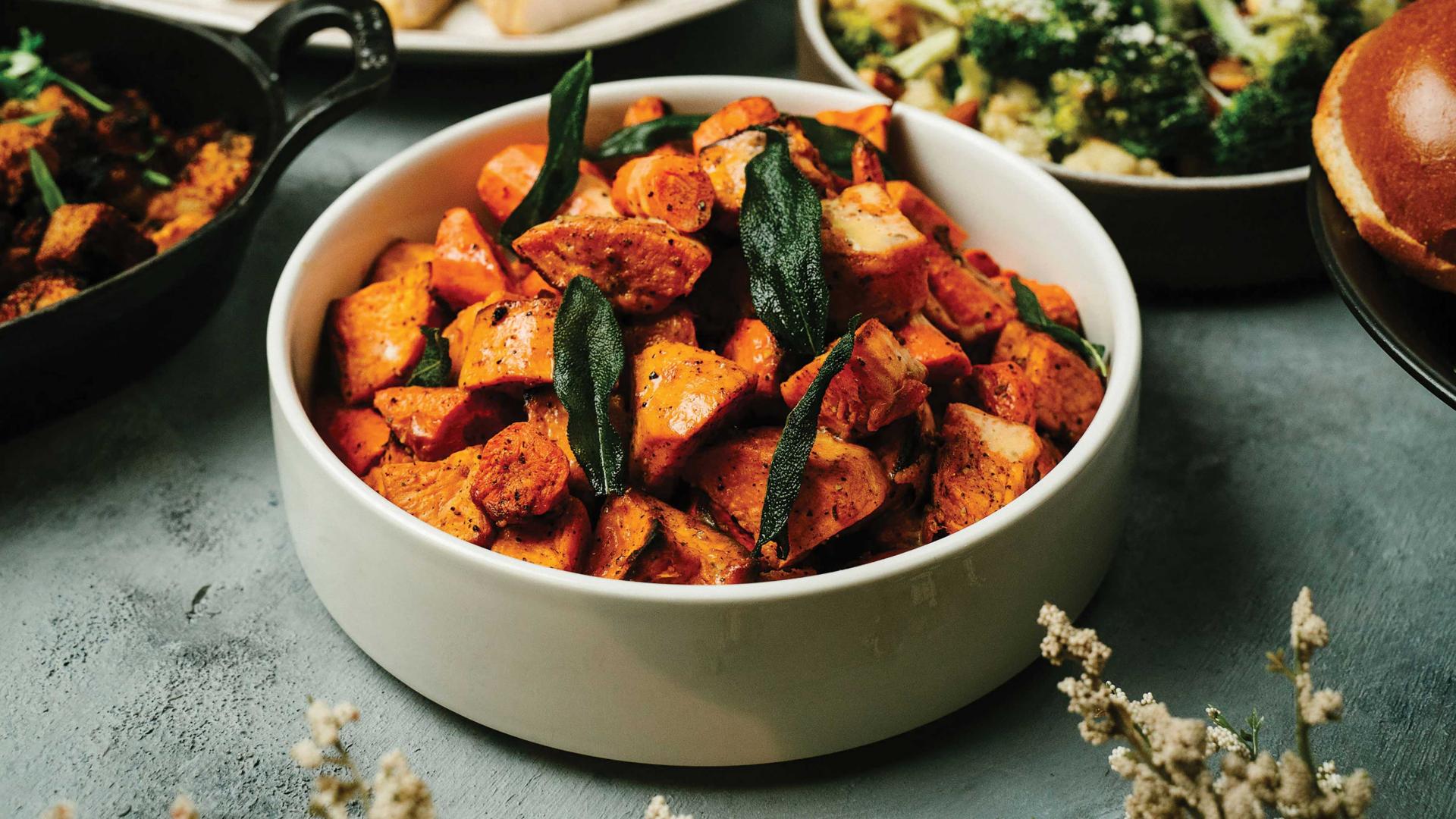 Going through all the trouble to cook a festive meal for two or three might feel like an arduous task involving more trouble than it's worth – so why force it? Toronto restaurants could use our patronage now more than ever, and we could all use some time to put our feet up. McEwan Fine Foods, the O&B restaurants, Café Boulud, JOEY and plenty of other establishments put out holiday offers every year. Ditch the cookware and pre-order a festive meal for takeout or delivery – it also involves a lot less cleanup. 
Meredith Hardie, editorial assistant, on full-on family feasting
Me and my only child syndrome are used to small, low key holiday festivities that usually require minimal planning and staying in your pyjamas for as long as we deem socially acceptable. But this year, things are a little different, because I'll be sharing the holidays with my partner and his family — that is if restrictions lift, chill.
Dietary do's
Big communal meals are nice and all, but there's just one slight, tiny inconvenient problem, and that problem is dairy. I can't eat it and it's a crying shame. As annoying as it may feel, being open about whatever dietary restrictions or allergies you have is important.
If you're the one doing the hosting for the evening, check in with your guests and ask if they have any dietary needs. There are great alternatives out there, you just have to do some digging and be willing to perhaps spend a little more. Melt Organic has an unreal plant-based butter substitute that actually melts. Cumbrae's has an amazing dairy-free mushroom and steak savoury pie (theirs are some of the best pies around) and for dairy-free desserts, I love Bunners in Kensington or Bloomers on Bloor.
DIY Drinking
As the host with the most, you already have enough on your plate without having to worry about fixing a drink for someone every five seconds. Consider setting up a DIY cocktail bar where guests can stir up their own sippers. Put out recipe cards and arrange the ingredients, along with a jigger and shaker. When it comes to garnishes, do any prep in advance. Slicing limes in the middle of a party can be more dangerous than you might think...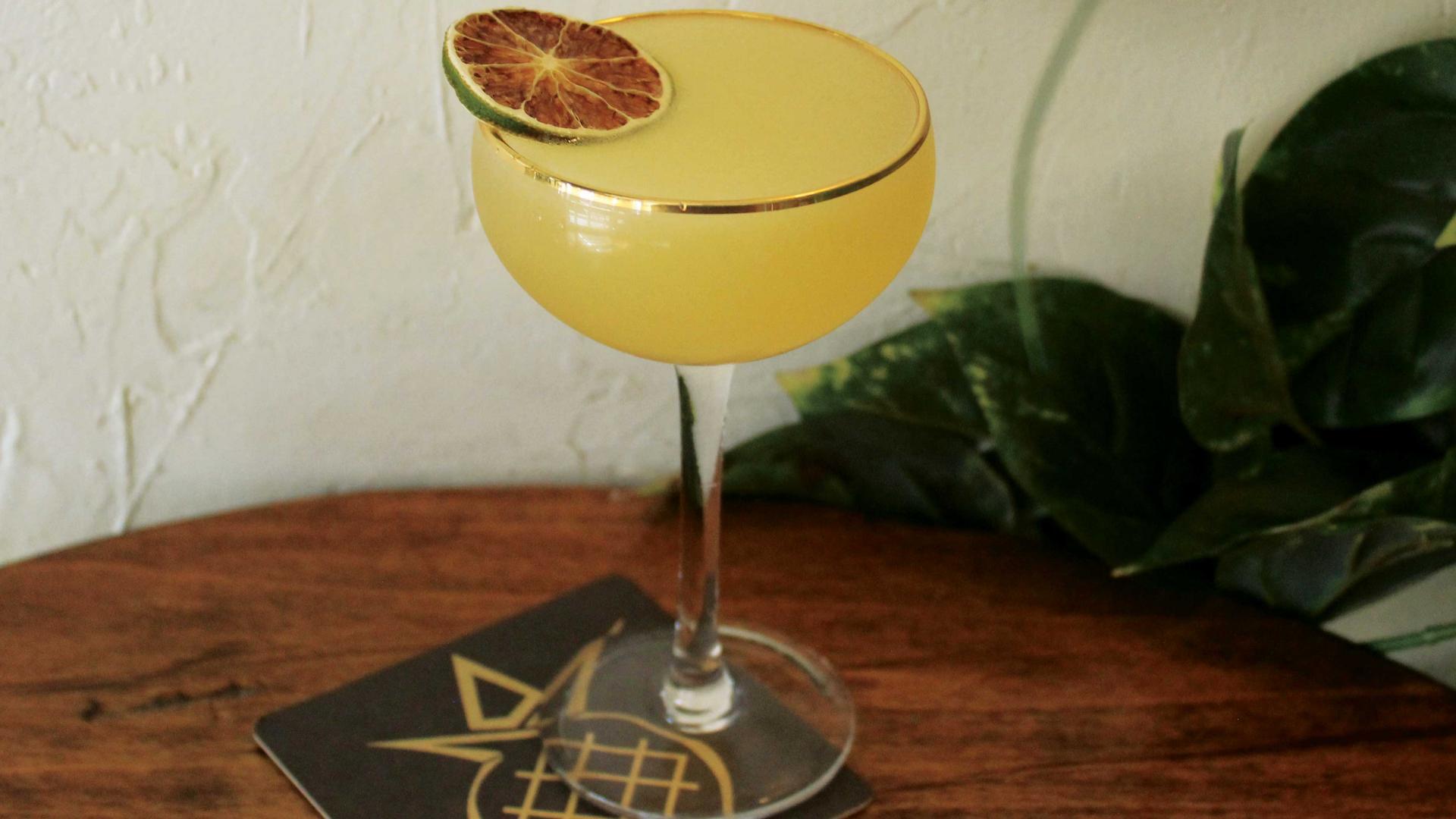 Or let someone else do the bartending for you by picking up a cocktail kit from your favourite local watering hole. It's been a rough year for bars, but a lot of places have used the tough times to fuel their creativity with tipples that are easy to whip up. Check out Project Gigglewater, Civil Liberties, Dolley Trolley Drinks and the Cloak Bar. Your friends will thank you.
It's a marathon, not a sprint
It can be difficult not to take each course as a personal all-you-can-eat challenge. I get it. As someone who eats like it's the last five minutes at the Mandarin buffet and the staff have already asked you to please leave several times, I understand the struggle with – what's the word? – pacing.
Charcuterie is the perfect appetizer because a good board typically has at least one thing for everyone. Distract guests and yourself from filling up too fast by serving less-than-you-think, going for a team lap around the block between courses, or bringing up politics with your super opinionated uncle (just kidding!).
To keep things moving along between courses, play some games. Cover the wine labels with paper and try to guess which type of grape it is, the price and where it's from. In between the main course and dessert, slow it down by serving a digestif like sherry, vermouth or port – all easy-drinking fortified wines. Serve Kahlua on ice for a liquid pre-dessert or limoncello for a sweet, citrusy treat. This is also an ideal time to start clean-up before your waist band digs into your skin.
During the holidays, leave the rush and the stress-eating desk lunches behind. Create space between each course and savour the meal you get to share with your loved ones – because, as we've all experienced this year, it doesn't happen a whole lot.