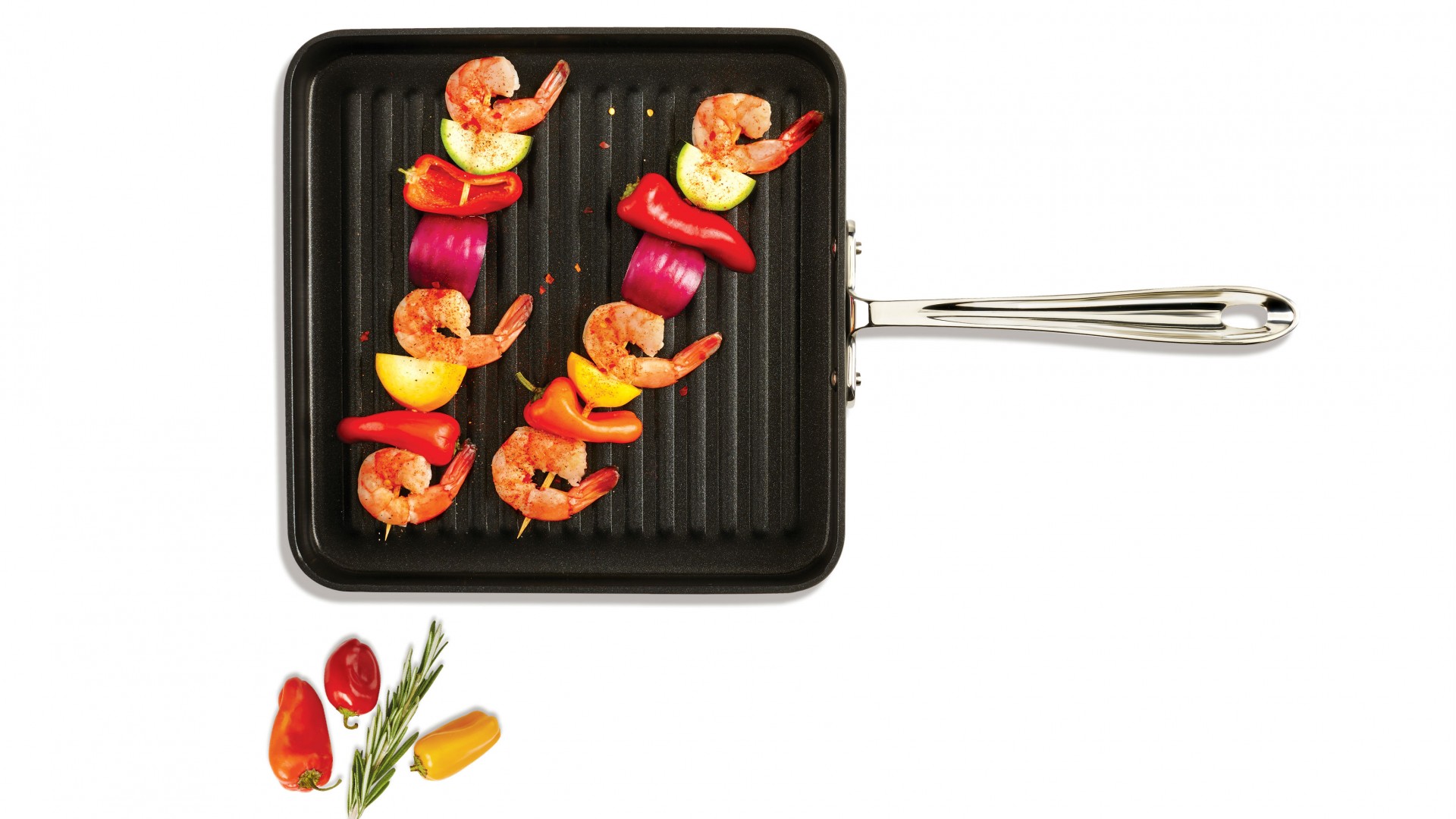 If you're like us, when the temperatures start to rise, we start looking for any excuse to avoid turning on our hot ovens to cook. The All-Clad Nonstick Square Grill allows you to get more creative with your stovetop (and maybe make you feel a bit less bummed about not having access to a BBQ) by giving you the option to grill your foods.
The pan's ridged interior sears your meats and veggies, giving them that oh-so-summery-looking grilled finish. The ridges also help to collect excess fat at the bottom of the pan away from your food, making for healthier eats. It's made from hard-anodized aluminium, which provides efficient heat conduction and resists warping over time. The chemical-free interior coating prevents your foods from sticking, in addition to making for easier clean-up.
The pan's square shape gives you more surface area for cooking compared to a typical round pan, which is handy if you're making a meal for a big group. The tall side rims help to reduce splatter, while the stainless-steel handle stays cool to the touch.
$74.16; williams-sonoma.com