Weapons of Choice: T-Fal Techno Release Pan
A pan that's built to last, and it also comes with a raised pattern on the interior for easier release of food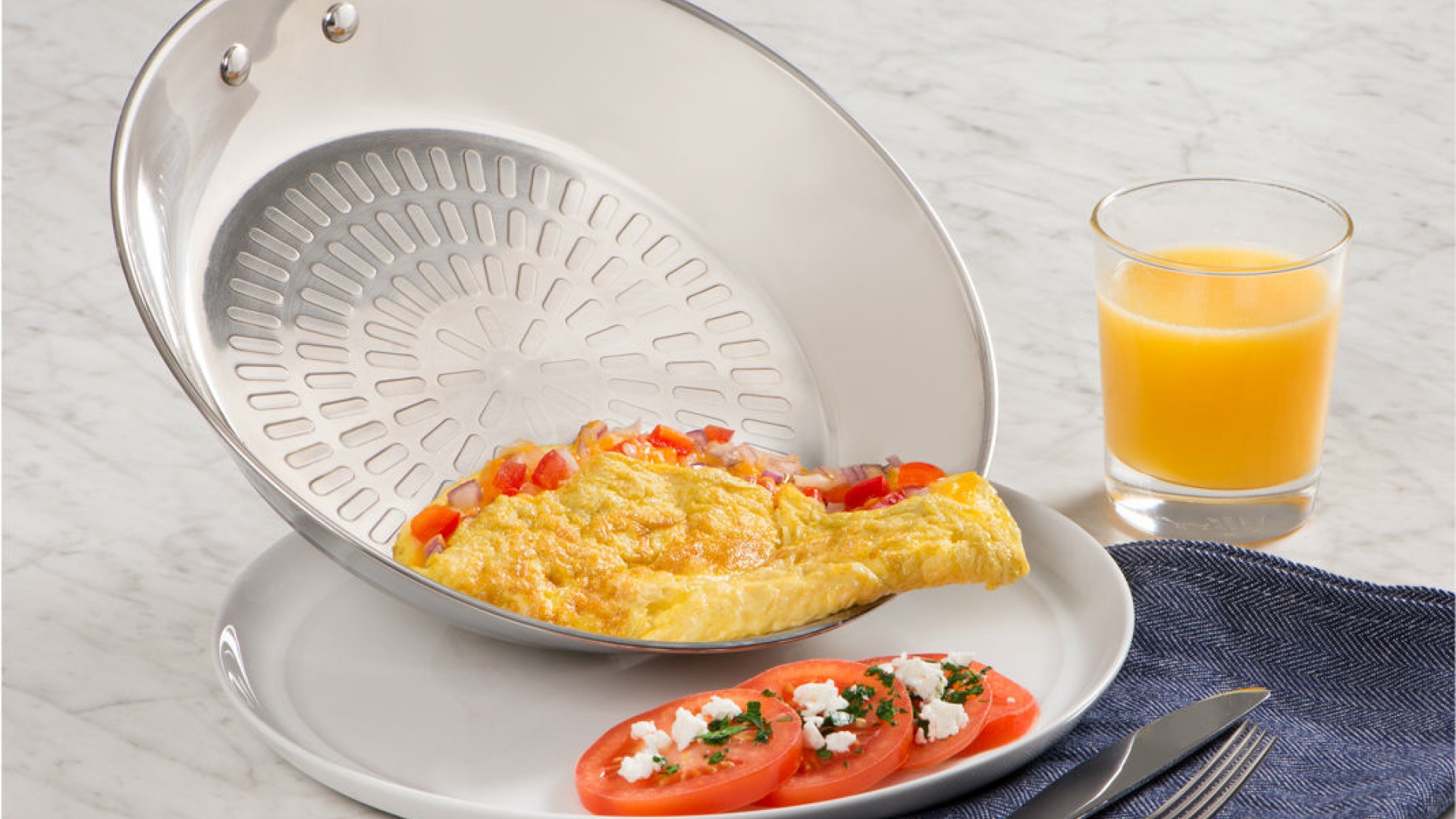 There are plenty of reasons to want stainless steel cookware in your kitchen arsenal. Stainless steel is durable, resistant to chipping, rusting and staining; plus it doesn't impart any unwanted flavour into your foods when cooking. This material also allows you to beautifully brown and sear your foods — effects that are nearly impossible to achieve with non-stick cookware. The problem, however, is that the same qualities that make stainless steel ideal for browning and searing also make it prone to sticking to foods.
T-Fal aims to eliminate the barriers to cooking with stainless steel with its Techno Release fry pan. The pan's textured interior allows heat to move under foods, promoting even cooking as well as minimizing sticking and burning. This design allows the pan to retain juices from cooking, which means you won't need to add as much oil.
Reduced sticking also makes for easier clean-up compared to traditional stainless steel pans, saving you from the tedious task of scraping off burned-on foods (and inevitably leaving the pan to "soak" overnight in the sink when you tire out). Made from 18/10 stainless steel, this handsome pan is dishwasher safe and induction compatible. 
$99.99; canadiantire.ca