This may be an unpopular opinion, but gluten is good. It's the glue that holds food together, a group of proteins found in wheat, rye and barley. Some people have celiac disease and must avoid gluten, others have an intolerance and some simply choose to forgo it because they feel better without it and, unfortunately, a lot of the gluten-free alternatives out there aren't good.
Once sought after gluten-full dishes now made under the label of gluten-free or gluten-smart often crumble in your hands – or taste like a mattress. But not to worry, we've gone through the very arduous task of sampling gluten-free dough all across the city. Our first stop? The house party favourite and joy in a personal-sized box: pizza. Here's our list of the best gluten-free 'za in Toronto. You're welcome.
The Parlour
642 King St W
This King West restaurant hasn't even been open for a year and is already making a name for itself when it comes to a gluten-free crust that's edible and delicious. It has a rise on it, which is unusual for gluten-free, and a chewy texture similar to regular pizza dough. In fact, we couldn't tell the difference.
Call it witchcraft, but really all it took was a lot of trial-and-error to get the recipe just right. A mix of tapioca starch and rice flour is rolled out, then put in a separate oven to crisp up the delicate dough for a hot minute. Then, the dough is taken out, toppings are added and the whole thing goes back in the oven to fully cook.
The gourmet pizzas are strewn with toppings that would make the jaws of most Neapolitan Pizzaiolos drop all the way back to Italy, but it's what the Parlour's "Not From Naples" mantra prides themselves on. The Goldmember is a fan favourite, but the Yaletown, a Californian-Mexican inspired pizza with ahi tuna and avocado was a surprising stand-out.
Pizzeria Libretto
Multiple Locations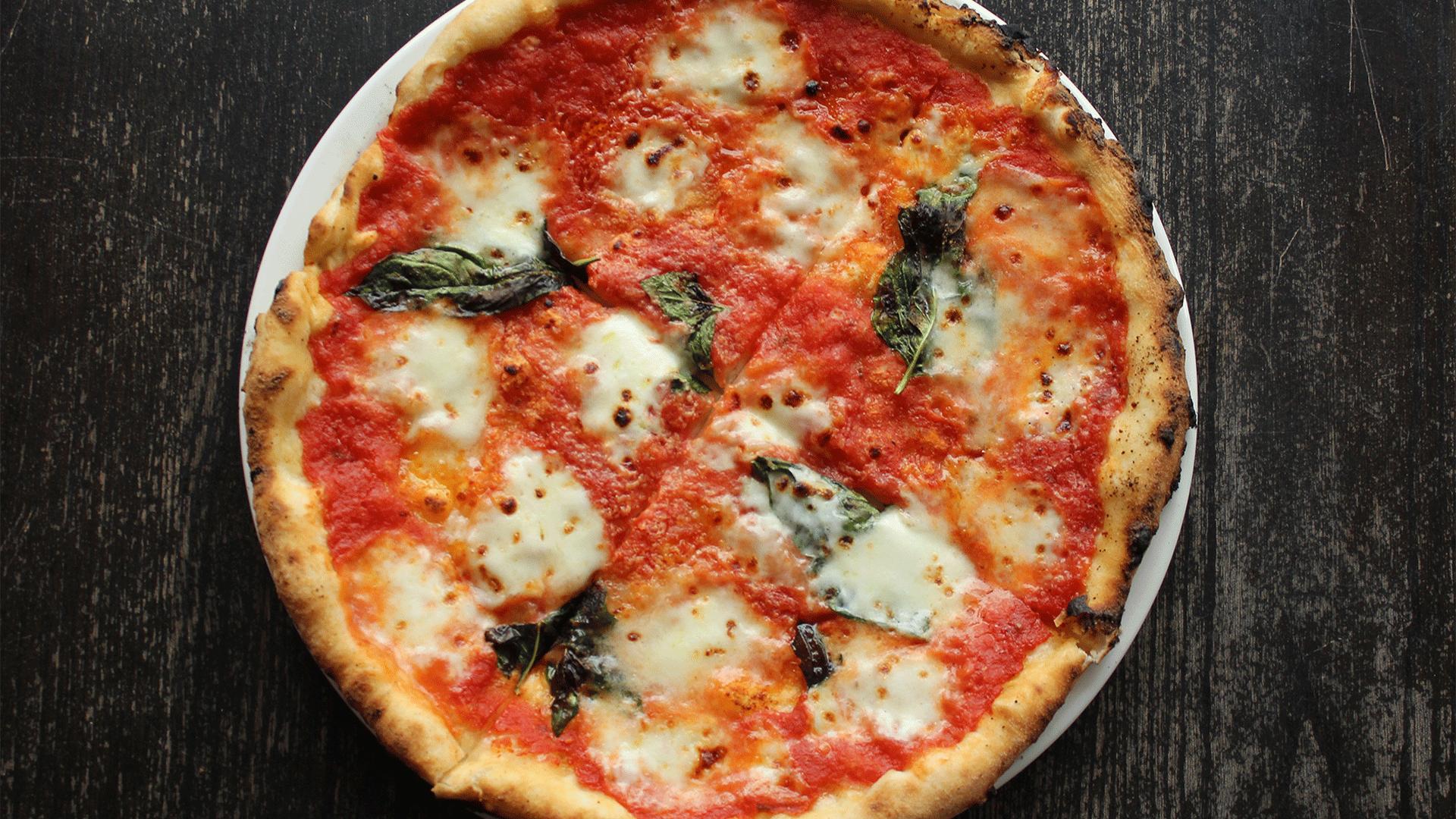 Chef Rocco Agostino spent years developing his gluten-free pizza dough recipe because he refused to compromise taste. So he worked at it until he created a product he was proud of. Not all heroes wear capes, okay?
The result is a soft, chewy and slightly charred pie that mimics the original. It even puffs around the edges (I mean, come on). By using rice and buckwheat flours, Rocco has created a crust so tasty it'll make you want to order gluten-free just for the hell of it.
The pizza options at Pizzeria Libretto range from classic margherita to the outlandish duck confit pizza. Putting fruit on a pizza is no longer considered a weird flex and the duck confit is an adventurous, but wise choice – it's perfectly balanced with bianca sauce, bosc pear, mozzarella and rosemary. Well done, Rocco, well done. 
Can't get enough pizza? Check out our favourite slices in the 6ix here.
Famoso Neapolitan Pizzeria
Multiple Locations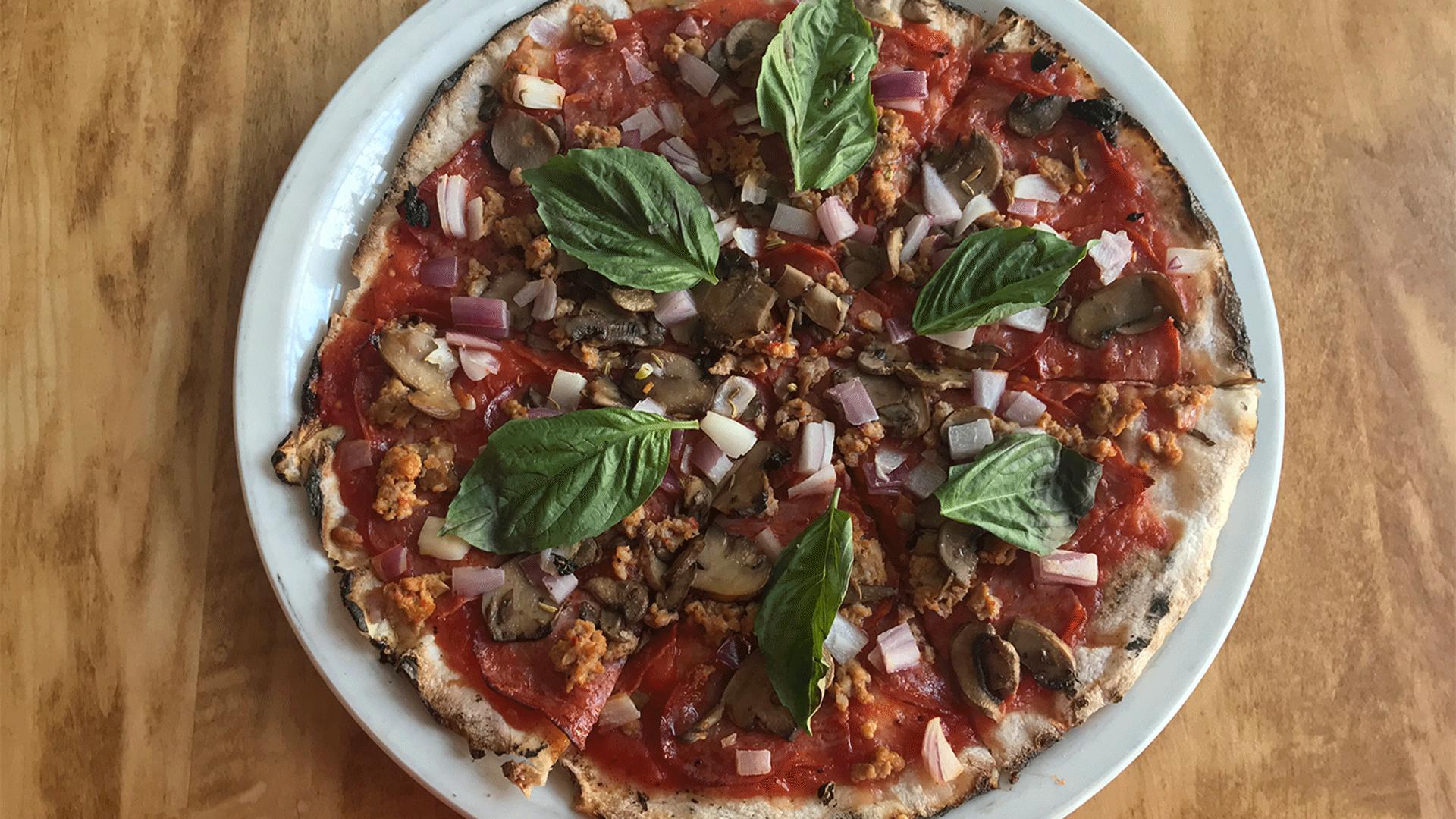 A little more on the traditional side, this pizzeria is the closest you'll get to that famous Neapolitan crust without booking a ticket to Naples. The gluten-free dough is made out of high-quality, gluten-free flour from Italy – their 900 degree pizza oven and tomatoes are also imported from Italy. 
The owner of the Annex location, Dean Labreche, is passionate about bringing people together over pizza and has nieces and staff members with food allergies, so he makes sure every box is checked, twice. The gluten-free flour is hand mixed with olive oil, salt, yeast and water, then balled and cold fermented for 24 hours before getting rolled out at a separate gluten-free station.
The crust is thin, bubbly and slightly charred, with all the same great taste and texture as true Neapolitans. We devoured the abruzzo – essentially, their "meat lovers" pizza – with oven roasted Italian sausage, soppressata and smoked mozzarella. 
Virtuous Pie 
611 College St
Going against all traditions is Virtuous Pie, a completely plant-based, fast-casual restaurant specializing in hand-crafted pizza and ice cream – we couldn't ask for a better combo. Their gluten-free crust is made by Canadian company Nextjen and you can find all the ingredients here. The finished pie is more on the crunchy, thin crust side, but it's not dense at all. Even when we heated it up for lunch the next day it still maintained its light, crispy consistency.
Their menu is full of creative, plant-based options full of flavour and a little fun. We had the street corn pizza, influenced by the grilled, Mexican snack, with garlic paprika butter, charred corn and house-made "feta" and cashew mozzarella. They managed to keep all the creamy goodness of classic street corn, without using any animal by-products. 
Opening a plant-based pizza joint in the heart of Toronto's Little Italy is a bold move, but so was ordering their small-batch chocolate ice cream on a gluten-free waffle cone in the dead of winter – no regrets. 
We deconstruct Virtuous Pie and other top Toronto pizzas here.
Pi Co. 
Multiple Locations
If you're looking for gluten-free dough on the go, Pi Co. Pizza is the perfect combination of quick-serve meets high-quality. Their handmade "Gluten-Freeza" is made fresh daily and has a great chewy and doughey quality to it. 
You can choose from chef inspired, craft pizzas like the Yorkville Special with premium ingredients like crushed walnuts and truffle oil. Or go the customizable, build-your-own route and choose from a variety of sauces, cheese and unlimited toppings. There are nine locations in the downtown core, so not only is gluten-free pizza more delicious than ever, it's also more accessible. 
Il Fornello
Multiple Locations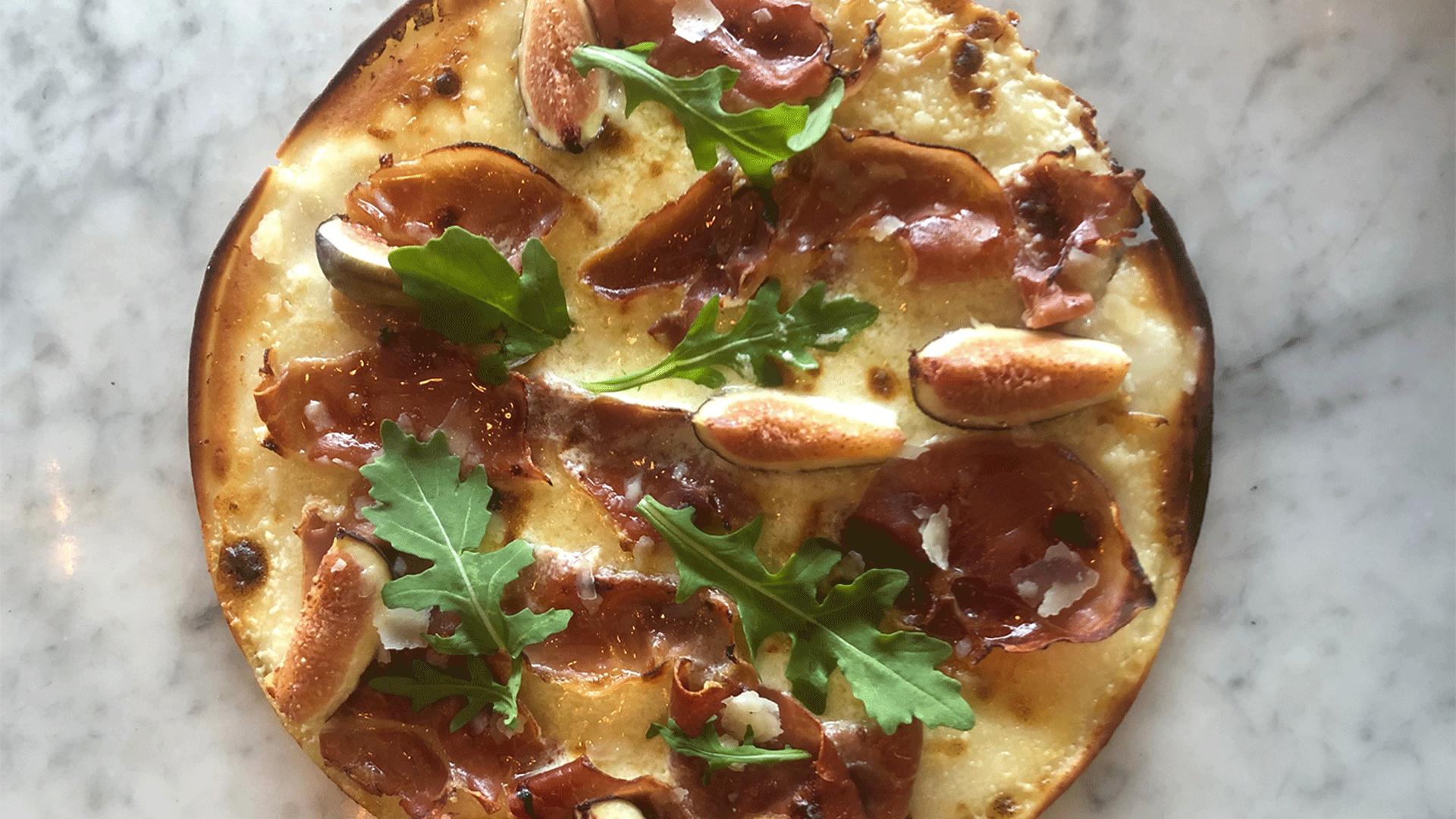 Il Fornello was the first restaurant to bring wood-oven baked pizza to Ontario and the first to offer alternative options for customers with special dietary needs. While they want to uphold classic Italian cuisine they are also passionate about customer experience and were part of the gluten-free movement before it was trendy. The gluten-free crust is more on the crunchy side, but it's good to experiment with different textures.
Their gourmet pizza toppings really set these pies apart, ingredients are bursting with fresh flavour and most are sourced locally. One of our favourite pizzas (and apparently Meghan Markle's too) is the fig pizza with mascarpone, prosciutto and figs. If it's good enough for a Royal, it's good enough for...anyone. 
*Please note, that while each restaurant on this list has gluten-free dough and takes the utmost care when it comes to food allergies and dietary restrictions, they do not have gluten-free kitchens, thus there's always a risk of cross-contamination.