Is it just us or does Italy do everything better? There's cheese for turophiles, olive oil and cured meats for lovers of fine food, and vino from every corner of the country to satisfy even the toughest wine critics. Plus, it's all produced and served in an unfussy, rustic way that makes you feel like you're being fed by a flour-dusted, apron-clad nonna.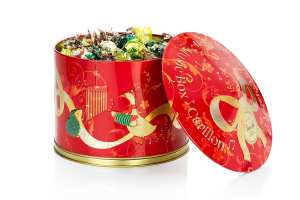 Luckily, you don't need a built-in Italian family to enjoy it this season. Eataly on Bloor Street West is an emporium for all things gourmet Italian — and they've got you covered for all your holiday needs from now until 2023. To the surprise of no one, Italy is blessed with many delectable holiday classics, panettone and pandoro among them. At Eataly, pick up gift boxes laden with tomato sauce, pasta and chocolate to gift your favourite uncle/co-worker/imaginary friend this holiday. If you can't make it to the store, many of Eataly's marketplace items are available within the GTA on shoptoronto.eataly.ca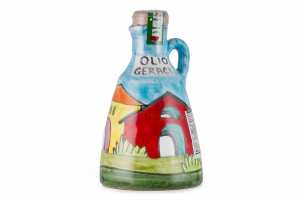 When it comes to setting the table, Eataly has your back with an enviable selection of artisanal Italian products. Gaze longingly at the prosciutto and parma ham dangling from the ceilings and pore over the cheese counters, where staff are only too happy to assist (and provide samples). Pick up rare treats like Calvisius Caviar and Urbani white truffles sourced from Northern Italy and available for just a short time each year. One for them, one for you, right?
Forget home baking: With hazlenut torte; bite-sized, cream-filled pasticcini; plus classic tiramisu and panna cotta to choose from, we're not sure if you or your guests will love their ready-to-serve desserts more. Not all heroes wear capes...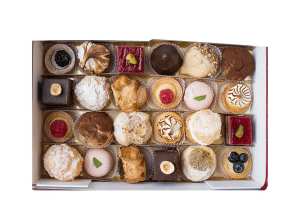 For times you don't feel like cooking, there are five restaurants inside Eataly. Order Neapolitan-style margherita pizza from the oven at La Pizza & La Pasta, or get a taste of Northern Italy at Trattoria Milano. Seafood fans can head to La Pescheria for oysters and fresh catches sourced by local partner Diana's Seafood.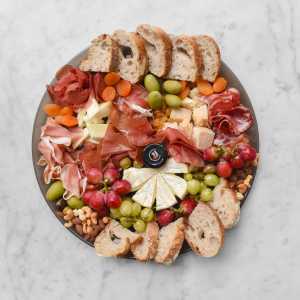 Holiday shopping is thirsty work. Say cin cin to festive shopping with a glass of Aperol spritz (or two). If you're more of a grape guy, toast to the season with bubbles or Barolo. Or go below to Eataly's concourse brewpub, Birroteca, for award-winning Italian pilsner, a rotating selection of craft beers and bites to pair. Buone Feste!
To start planning your trip — head to eataly.ca