My love affair with wine began about a decade ago when I was managing the public relations for a popular wine brand. The more I learned about winemaking — the delicious combination of science and spirit — the more I wanted to know.
I started to go to wine education classes, write for wine blogs and fill my house with luscious varietals from all over the world. The longer I worked in wine, however, the more I noticed a gap in the industry. I didn't see any Black or brown faces in the room. None. I wondered how this lack of diversity affected wine reviews, marketing, distribution and, of course, innovation. How could an industry without true representation, effectively reflect a Canadian audience of wine drinkers?
The global wine industry is less than one per cent Black, and it's just as dismal close to home. In Canada, there is currently one Black winemaker. Over the last few years, however, the number of Black wine professionals has started to grow. From sommeliers to educators to buyers, Canada is seeing a fight for BIPOC representation and diversity within the elite wine world.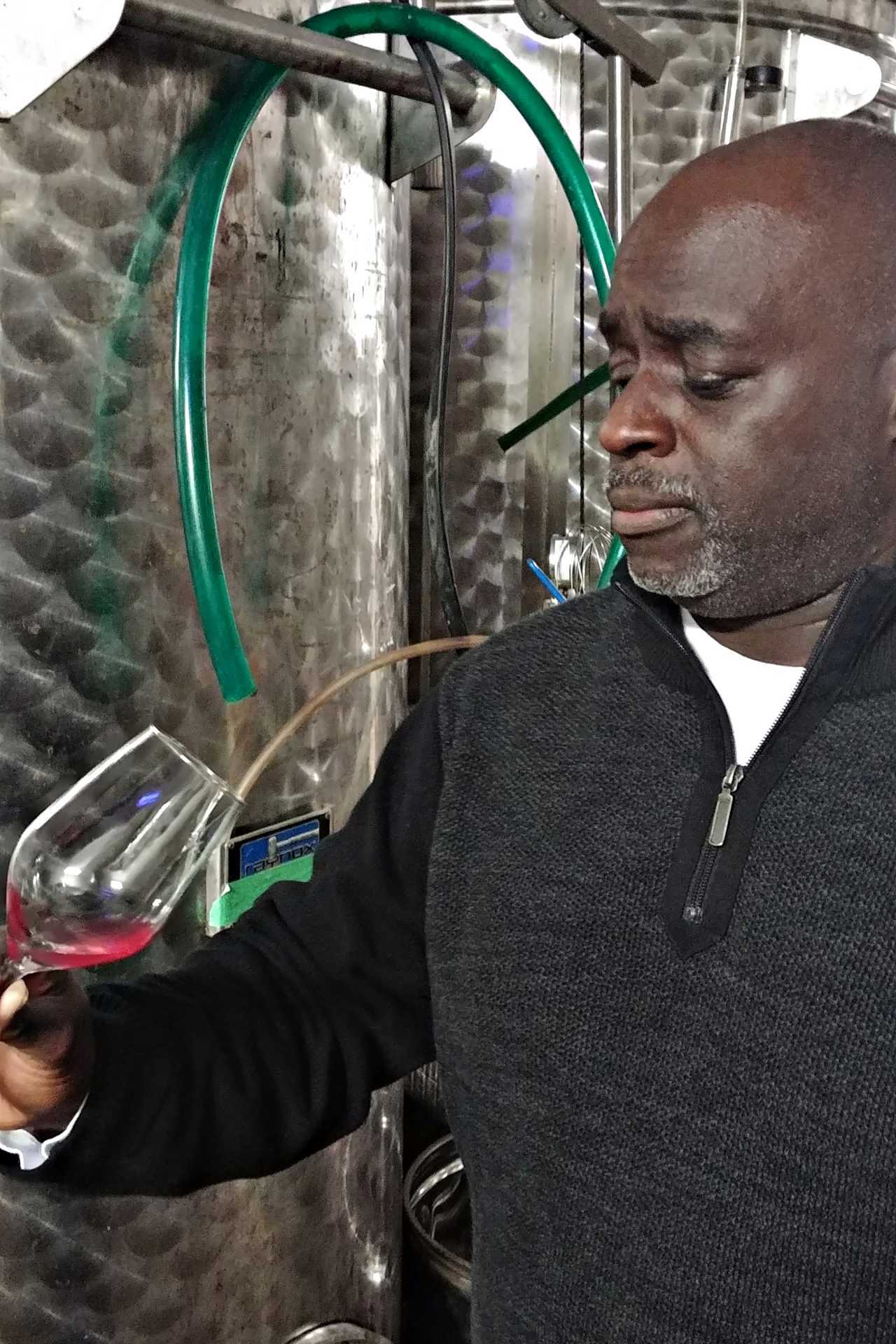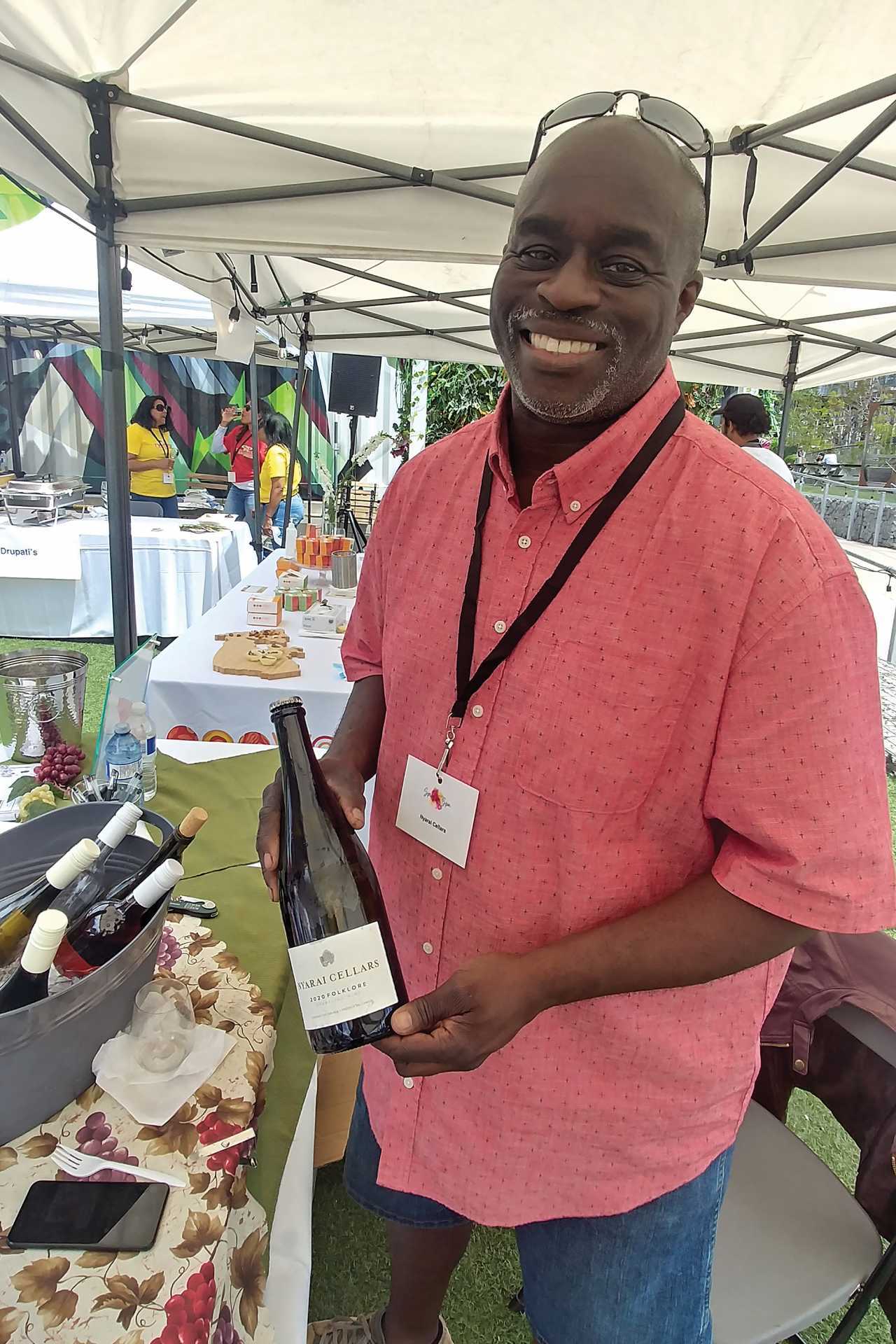 I met Steve Byfield a few years ago when I started researching Canada's BIPOC wine industry. Byfield is currently the country's only Black winemaker. He is the founder of Nyarai Cellars, a Southern Ontario-based winery. After graduating with a degree in music, Byfield found that he was fascinated by wine, driven by a curiosity for viticulture and the societal behaviours surrounding both. In 2008, after working under several seasoned winemakers, Byfield launched his own wine label. Nyarai Cellars is a virtual vineyard, which means it has no land. Instead, Byfield buys rows of grapes in other vineyards across the province and blends them using a minimalistic process that focuses on the purity of the fruit.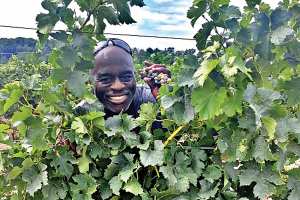 But being the only Black winemaker in the country comes with a certain measure of weight. As the children of Caribbean parents, Byfield and I were brought up with the same mantra. "Sometimes people will judge you for the colour of your skin," he recites. "And you will have to work harder to show that you can do the job." I ask him if these daunting expectations deter other potential Black wine professionals from exploring the industry. "What I get from the Afro-Caribbean guests that visit our pop-up tastings is that they didn't think they were welcome [in wine country]. Wine feels very elite with sophisticated language, and they are intimidated by the process."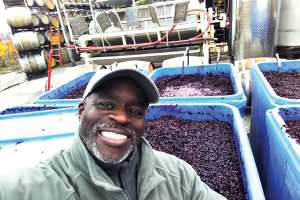 "Also," he continues, "I don't think there is an emphasis on careers in wine for kids of colour — at least not in schools and communities where these kids live. Perhaps it is a socio-economic question. People come from the Caribbean as migrant workers, but they are always in the field." I sigh: As with many industries in Canada, colonialism, generational wealth and systemic racism continually contribute to a lack of representation in a white-led world. In a space where affluence is a synonym for white, minorities profiting in wine is rare.
Although he is aware of the pressure that goes along with being an anomaly, modesty is at the forefront of his brand. The name Nyarai is from the Southern African Shona dialect and means "humble or humility," which is reflective of Byfield's personality and his genuine desire to bring good wine to all people. "I want them to try [my wine] — no expectations," he emphasizes. "I won't tell you what to smell or taste. It's a subjective process. If you like it, hopefully, you can gain an appreciation for wine and also explore it elsewhere."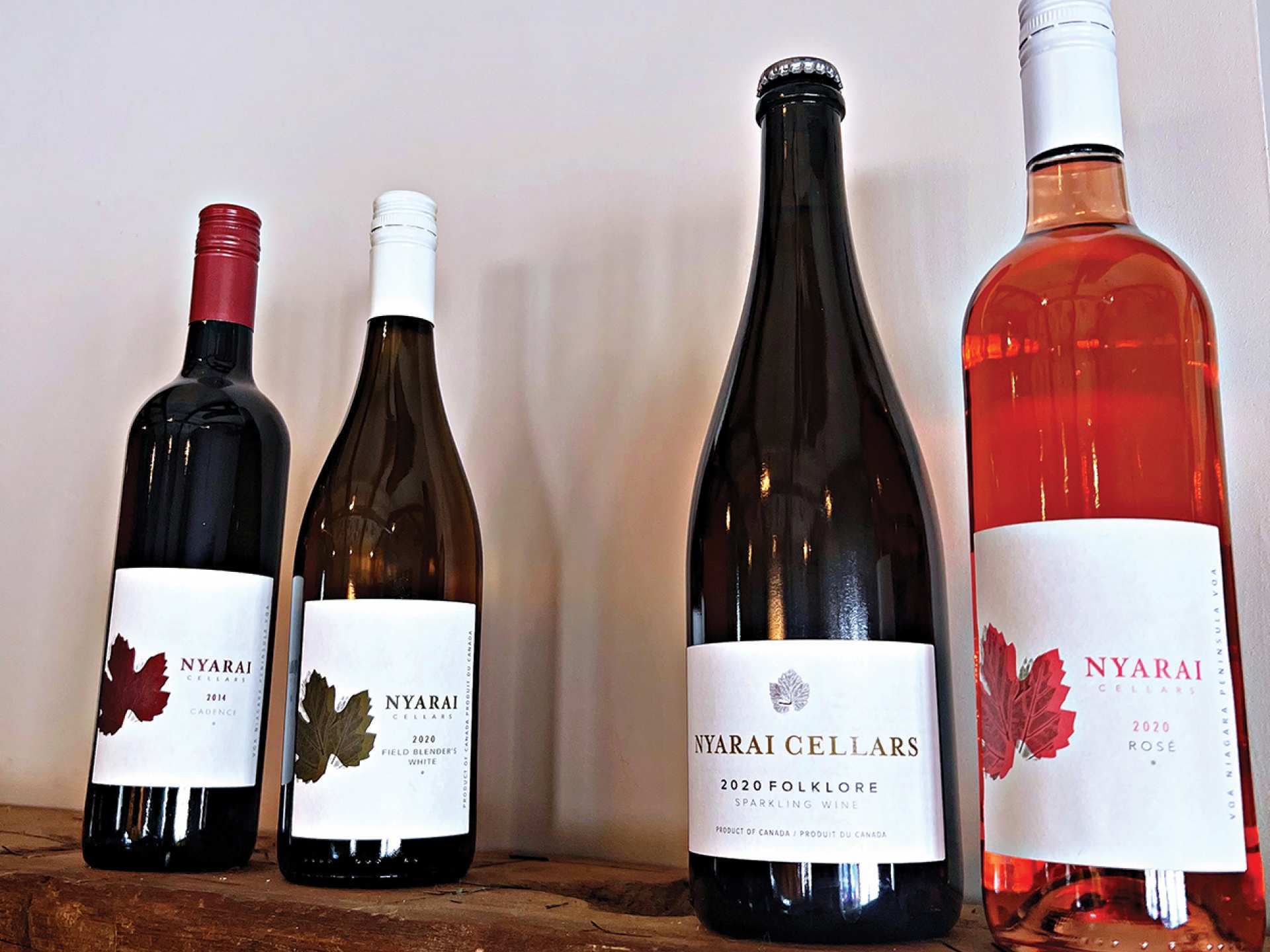 I nod and sip Nyarai's sparkling wine, Folklore, a favourite of mine. "That wine is a dedication to my family and the moment in time that was 2020," Byfield shares. "It is for the struggles that my family went through — civil rights movements — a spark for what was happening in race relations."
Whether he is motivated by his unique place in the wine world or not, Byfield is adamant he doesn't want his race to define his wines. "I'm not a one-trick pony. I just want to keep making good wines."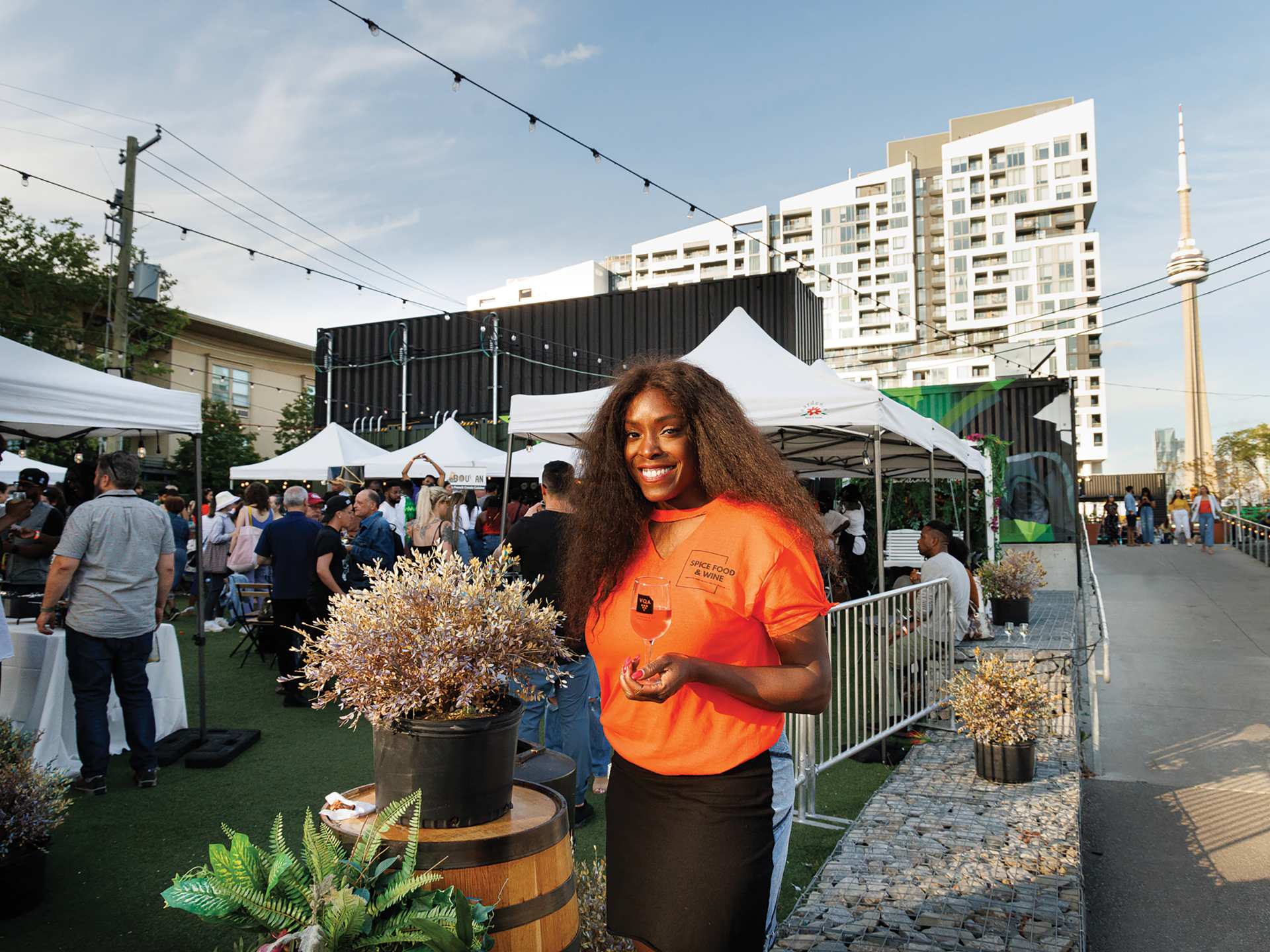 Unlike Byfield, Toronto sommelier, educator and wine buyer Beverly Crandon is bringing race to the forefront of Canada's wine conversation. She is very aware that her change-making presence as a Black woman in wine is unprecedented, and she accepts the challenge with pride. Crandon is on a mission to pair wines with food as diverse and unique as Toronto itself.
Pairing wines with diverse foods allows for cultural discovery
"There aren't any wines from the Caribbean," Crandon says as we taste a crisp white wine and eat lobster tacos at the Trinidadian restaurant Chadon Beni. "So people don't think that there are wines for these types of food. In a city [as diverse as] Toronto, we can do better. Pairing wines with diverse foods brings together different worlds and allows for cultural discovery."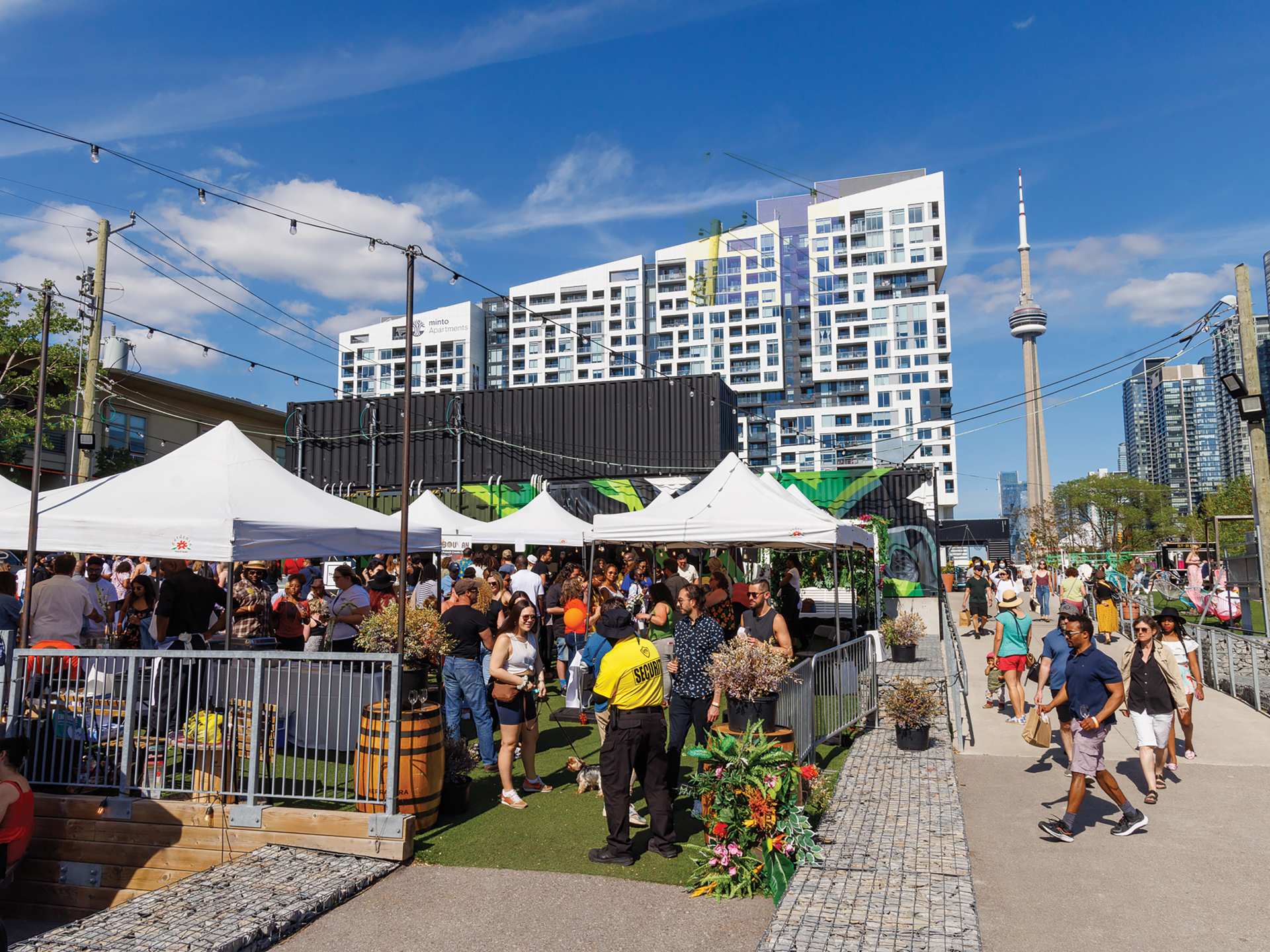 Crandon recently launched a series of culinary events called Spice Food & Wine. The Fall into Spice and Spring into Spice festivals bring together old and new world wines, global cultures and the historical significance of both. Festival guests discover how to pair wine with exciting flavours from Caribbean to Indian, leaving with knowledge and appreciation for the science behind pairings and an invitation to explore further on their own.
While Crandon focuses on inspiring wine lovers, she also hopes to encourage more individuals from underrepresented communities who are already in the professional wine space. Along with six other Canadian women of colour, Crandon founded Vinequity.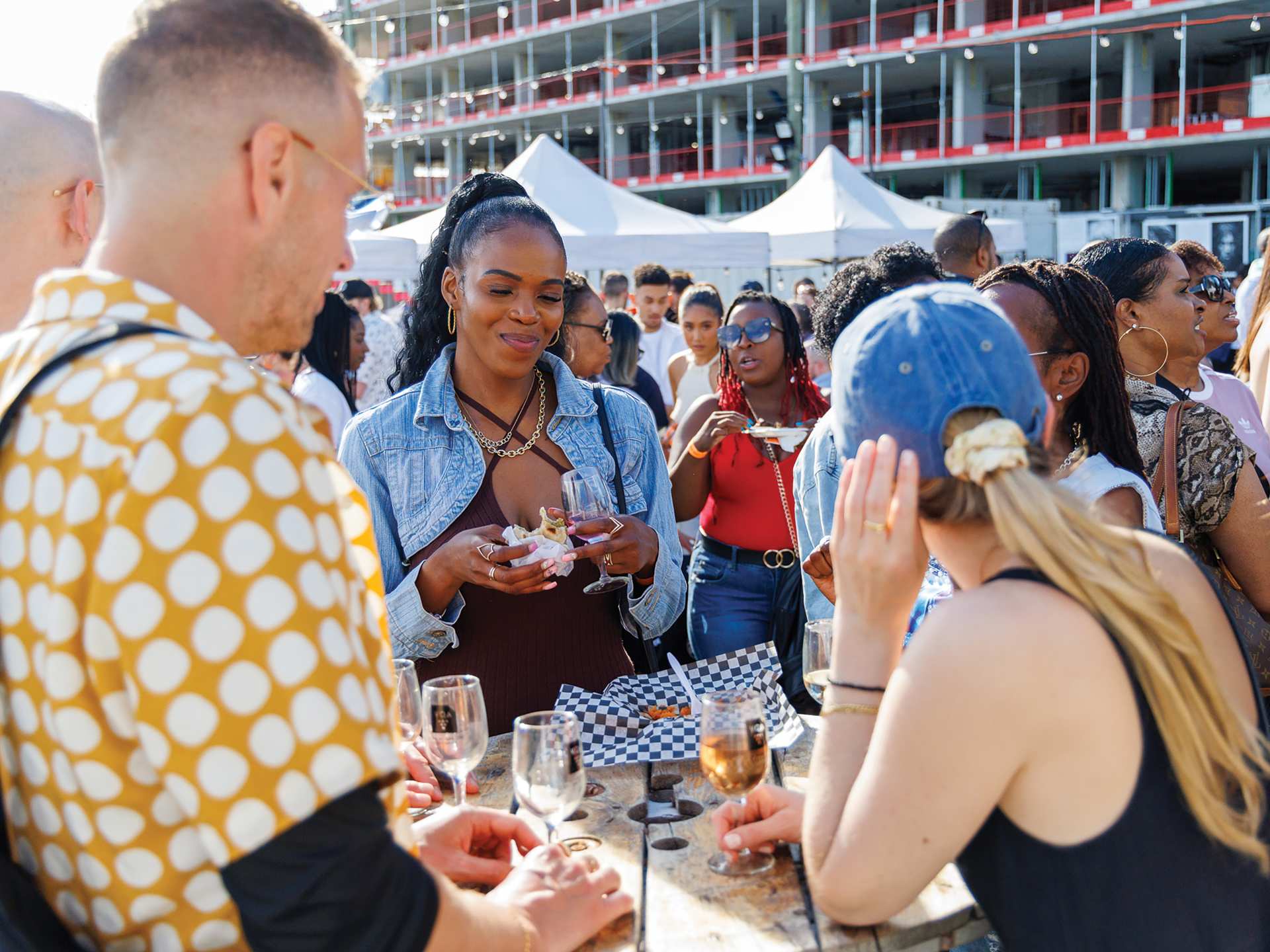 The goal at Vinequity is to ensure that people who identify as BIPOC, LBGTQ+ or living with a disability — and working within the wine world — are given equitable treatment and the opportunity to thrive. This organization offers mentorships, an inclusive directory of BIPOC wine professionals, and scholarships for students looking to continue their wine education.
In the past two years, Vinequity has awarded $21,150 to 10 BIPOC aspiring wine professionals, all enrolling in top-tier wine education programs. Within five to 10 years, Vinequity hopes to see more people from underrepresented communities working within the wine space.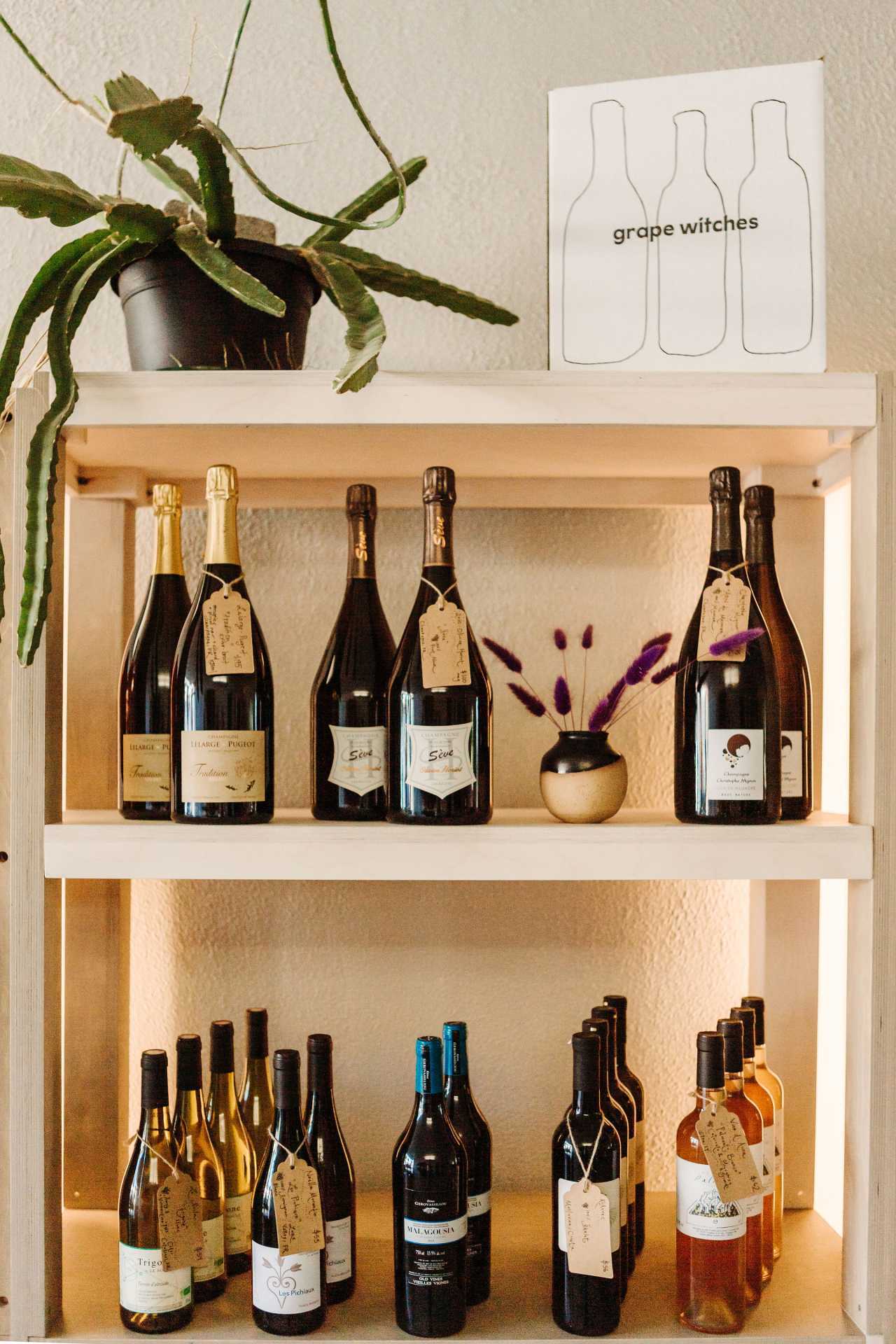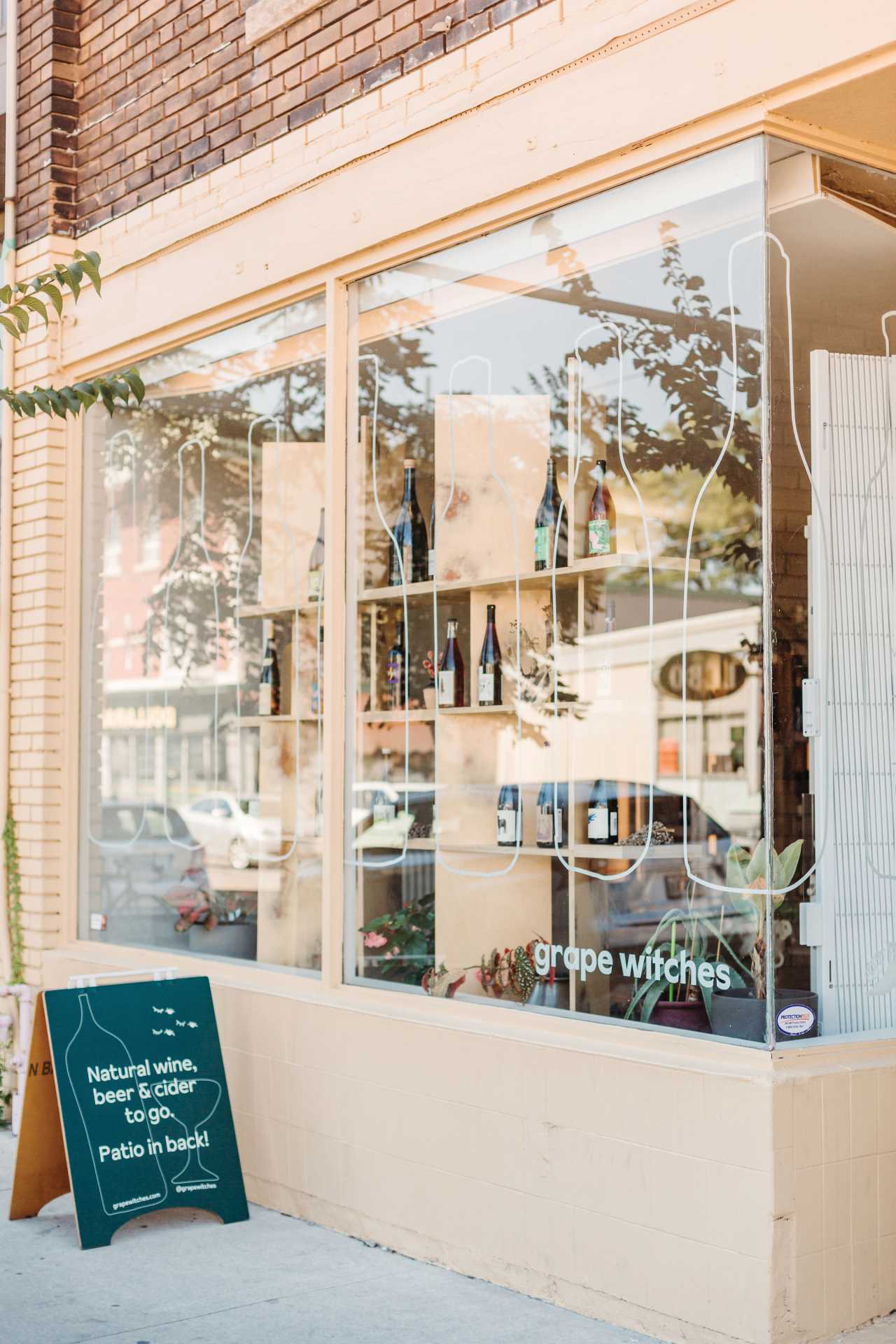 Grape Witches, a Toronto wine boutique that focuses on selling natural wine in a more equitable hospitality space, also launched a wine education scholarship program, and Jaby Dayle is the first recipient. "My initial interest in wine started in 2018, when I saw an industry that combined so many of my interests," Dayle tells me. "But I didn't think it was for me. All I saw were pictures of white girls posing in vineyards."
I ask Dayle about the impetus for applying for the Grape Witches scholarship. "My partner pushed me," they say. "And working with people [like Grape Witches] who care about where their wine came from, and where their grapes come from. I couldn't do it without the support."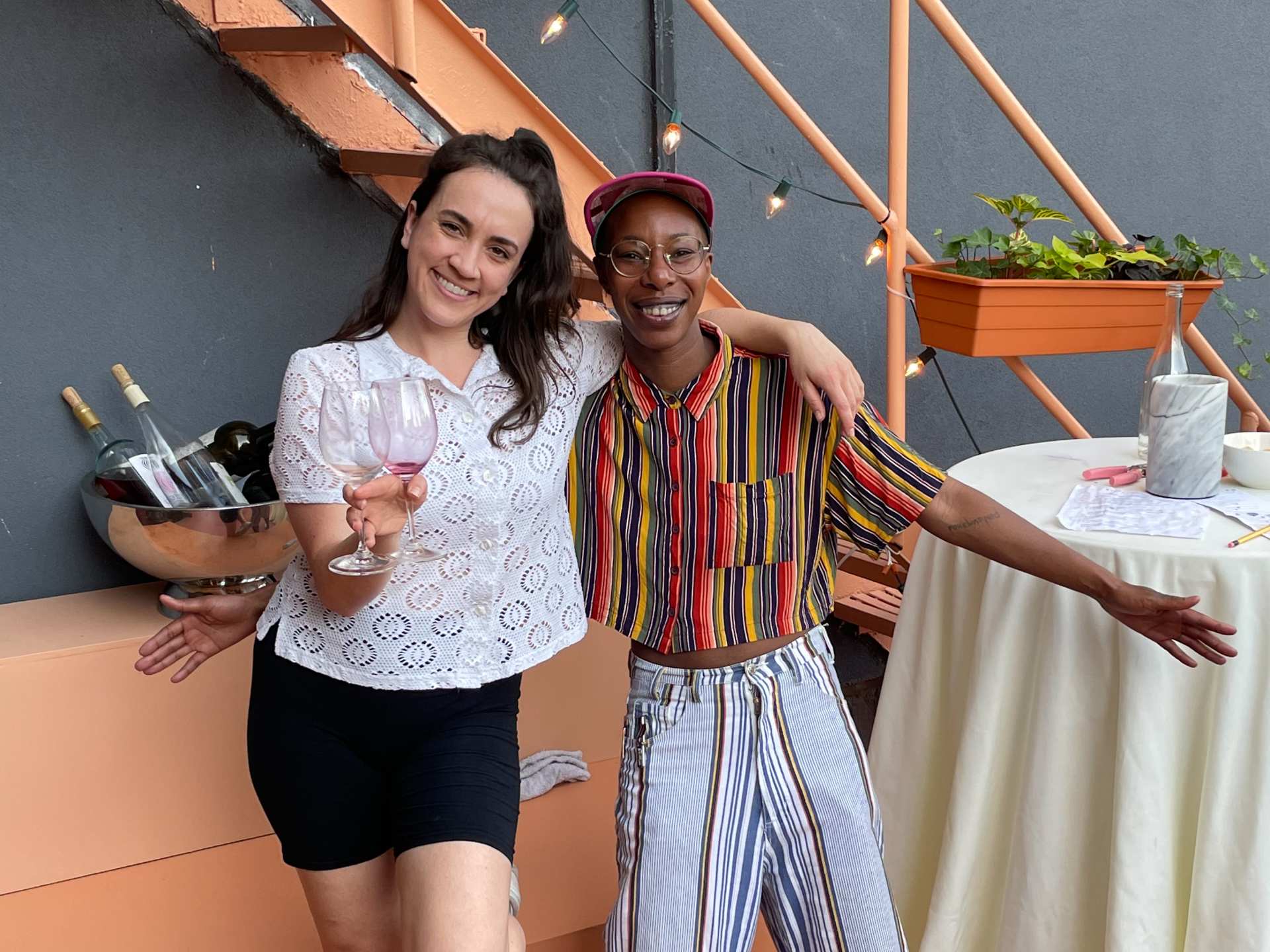 Through targeted programs, organizations and boutique stores like Grape Witches, these players hope to inspire BIPOC leadership, innovation and diversity within the Canadian wine landscape. Still, Dayle agrees that the wine industry itself needs to turn away from the concept that 'white is right.'
"We are in need of real change, people who are willing to risk something"
"The lack of diversity is endemic. [The industry] needs far fewer allies and more accomplices," Dayle continues. "We are still in need of real change, people who are willing to risk something, dismantle the infrastructure. We need sustained engagement from the big wineries."
As in so many industries in Canada, we are battling generational white supremacy that's rooted in our soil, our society and also in our grapes: Black wine professionals are true anomalies. When it comes to diversity within the wine industry, we are only at the beginning.