If you're in the foodservice and hospitality industry, the RC Show is the must-attend event of the year. This year, the show is pulling out all the stops, showcasing culinary innovation and groundbreaking talent, new food and drink competitions and an elevated RC Pop UP Experience. You can also catch the return of the year's most anticipated signature events: Breakfast With Champions and Industry Night Out.
Celebrating the industry's Heart & Hustle, the RC Show shines a spotlight on the businesses at the heart and soul of our communities. They've also got hustle — coming out of the pandemic, industry leaders have shown a continued passion for fueling, persevering, innovating and shaping our experiences with food and drink. Encompassing all of this, the RC Show is a three-day event where the industry can come together to shop, taste, learn, connect and grow their business.
Three reasons to attend the RC Show
1. Nine curated pavilions
Discover over 1,000 booths from trusted foodservice brands across nine curated pavilions, including a new Design Pavilion. Learn about the latest technology, solutions and innovations to improve business operations, encourage consumers and drive revenue growth.
At the Eco Pavilion, learn about opportunities to make your business operations greener, conserve energy and reduce costs. Get local with OMAFRA at the Ontario Pavilion, featuring the best food and beverage offerings from P.E.I., Ontario and Quebec, and providing more reasons to source and dine locally. From tech and design to international flavours, bar and beverage, and everything in between, the pavilions have something for everyone.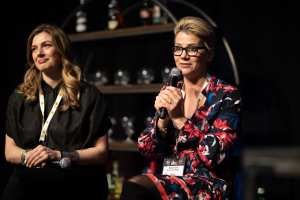 2. Eight world-class competitions
New this year, the Restaurants Canada Pizza Competition is searching for Canada's top emerging pizza talent to showcase their best crust, sauce, overall taste and creativity to an esteemed panel of judges.
The Twisted Tastes Competition, taking place in the Food Truck'n Experience, will challenge chefs to create the perfect pairing with Kronenbourg 1664 beers. You can even participate as a judge and vote for your favourite.
The prestigious Bocuse d'Or and World Pastry Cup competitions return to the culinary stage as Chefs Canada looks to shine a spotlight on Canadian culinary talent. They're searching for the most skilled chefs and bakers to battle it out on the RC Show Culinary Stage before joining Team Canada and heading off to Lyon, France in 2024.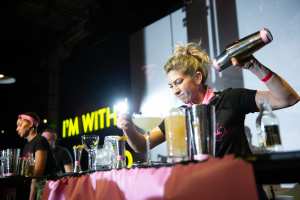 3. Seven stages for thought leadership, insights and trends
Featuring thought leaders and industry professionals from coast-to-coast and abroad, this year's panels and workshops will address many of the industry's most pressing issues from tackling inflation, sustainability and supply chain issues to labour shortages and staff retention, mental health and much more. With topics such as the State of the Industry, Foodpeneurialism, Operation: Recipe of A Successful Business and The Future of Single-Use Plastics, each session is an opportunity to gain advice and solutions to move your business forward.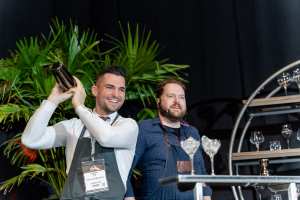 Plus…
The annual Breakfast with Champions is back. Moderated by Manjit Minhas, co-owner and founder of Minhas Breweries, Distilleries and Wineries (as seen on Dragon's Den), this annual power breakfast brings together hospitality leaders to gain exclusive knowledge from innovators and get inspired by world-class speakers. Highlights include an intimate conversation with hospitality luminary Will Guidara as well as certified life coach and motivational speaker Raia 'Coach' Carey who will speak to "Healing the Industry."
A new series taking place in Studio X throughout the three-day show will address revenue-generating content in the form of information sessions, presentations, workshops, meeting programs and networking events. The first-ever Growth Series was developed in response to the growing "beyond the brick-and-mortar" opportunities that fueled the industry's success over the last few years. Together, Restaurants Canada, with the support of Farm Credit Canada (FCC), OMAFRA and Agriculture and Agri-Food Canada, will drive economic growth, support local and inspire innovation.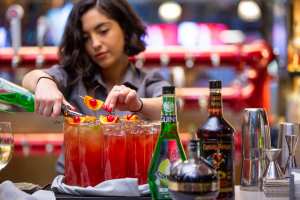 There are also several opportunities to experience the industry, from sampling across the more than 300,000 square feet of exhibition space to a new and enhanced Food Truck'n Experience. Plus, the RC Pop UP Experience will feature the newest in design inspiration, a snack bar concept by chef Matt Dean Petit, an all-day cafe and five of Canada's top bars. The RC Pop UP Experience is a community hub and incubator for networking, sampling, discovery and more.
With its top talent and brands, exciting competitions, fully-immersive pop-up experience, game-changing innovation, multiple stages, immersive workshops and enlightening panel discussions, the RC Show 2023 is the foodservice event of the year, and you don't want to miss out.
Save 15 per cent on tickets to the RC Show