Dining out in Toronto is our passion, but we'll be the first to admit that doing it regularly can be a bit tough on the ol' wallet. That's why we're so excited for Winterlicious, an initiative facilitated by the city that sees hundreds of the best restaurants in Toronto offering three-course prix fixe menus for lunch and/or dinner. Lunch menu prices range from $25 to $55, and dinner menus range from $25 to $75. 
More than 220 participating Toronto restaurants were just announced for Winterlicious 2023, on from January 27 to February 9. Yes, sadly, that's only two weeks, and — unless you have Hermione Granger's Time-Turner — definitely not long enough to visit all of the delicious eateries on the list. 
To help narrow down your choices, we've picked the best Winterlicious 2023 menus and sorted them by neighbourhood. Simply find your 'hood on the list, then snag your reservation at one of the participating restaurants. Mark January 27 on your calendars and get excited for Winterlicious 2023.
Looking for more restaurant inspiration beyond the Winterlicious list? Valentine's Day is coming up, so be sure to check out our list of the most romantic restaurants in Toronto for a stellar date night.
Winterlicious: The Annex
1. PIANO PIANO
88 Harbord St.
This beautifully decorated Italian restaurant is offering a $34 lunch and $45 dinner for Winterlicious. As an appetizer, go with the prosciutto crudo. For the main, we recommend either the vegetarian truffle scented mushroom cavatelli or king oyster-topped 'Fun Guy' pizza. Then, finish your meal with a drool-worthy Nutella tiramisu.
2. Insomnia Restaurant and Lounge
563 Bloor St. W.
Insomnia's Winterlicious menu will satisfy any and all cravings at $34 for lunch and $45 for dinner. Devour the three-cheese garlic bread as an appetizer, sink your teeth into the six-ounce flame-broiled Insomnia burger, then treat yourself to the peach-coulis-topped New York cheesecake.
Winterlicious: Downtown
3. 360 The Restaurant at the CN Tower
290 Bremner Blvd.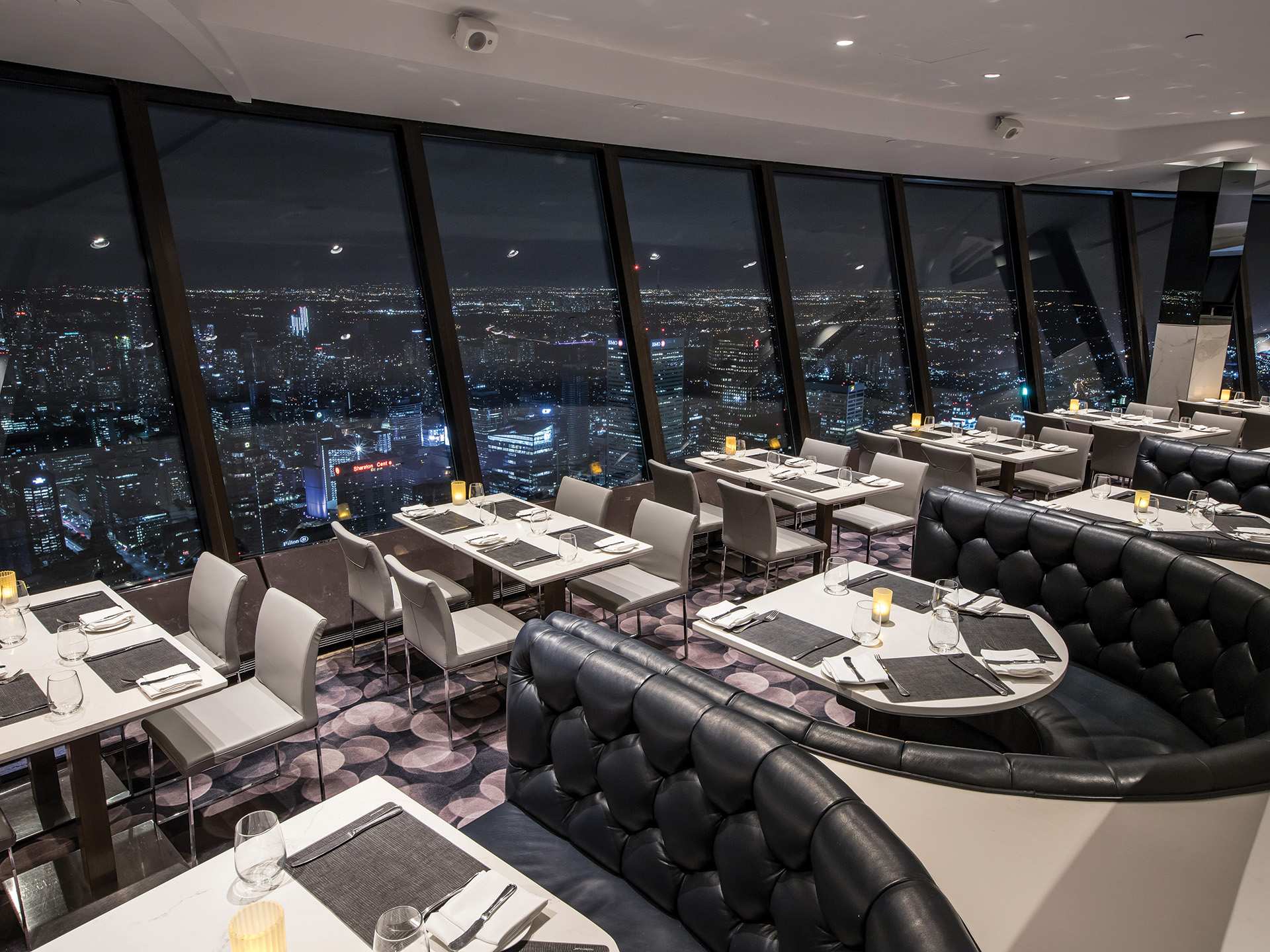 At 360 The Restaurant at the CN Tower, duck wings with Ontario honey will pique your palate, braised lamb shank with brown butter squash will fill your belly, and hazelnut and pear frangipane will leave you grinning ear to ear. Lunch is $55, dinner is $75.
Winterlicious: Entertainment District
4. TOCA
181 Wellington St. W.
TOCA, an Italian restaurant inside the Ritz-Carlton, has a $55 lunch and $75 dinner for Winterlicious. For the heartiest meal, we recommend ordering the calamari fritta with dill and garlic aioli, chestnut and mascarpone agnolotti, and the rum-soaked baba al rhum dessert.
5. Minami
225 King St. W., Unit 10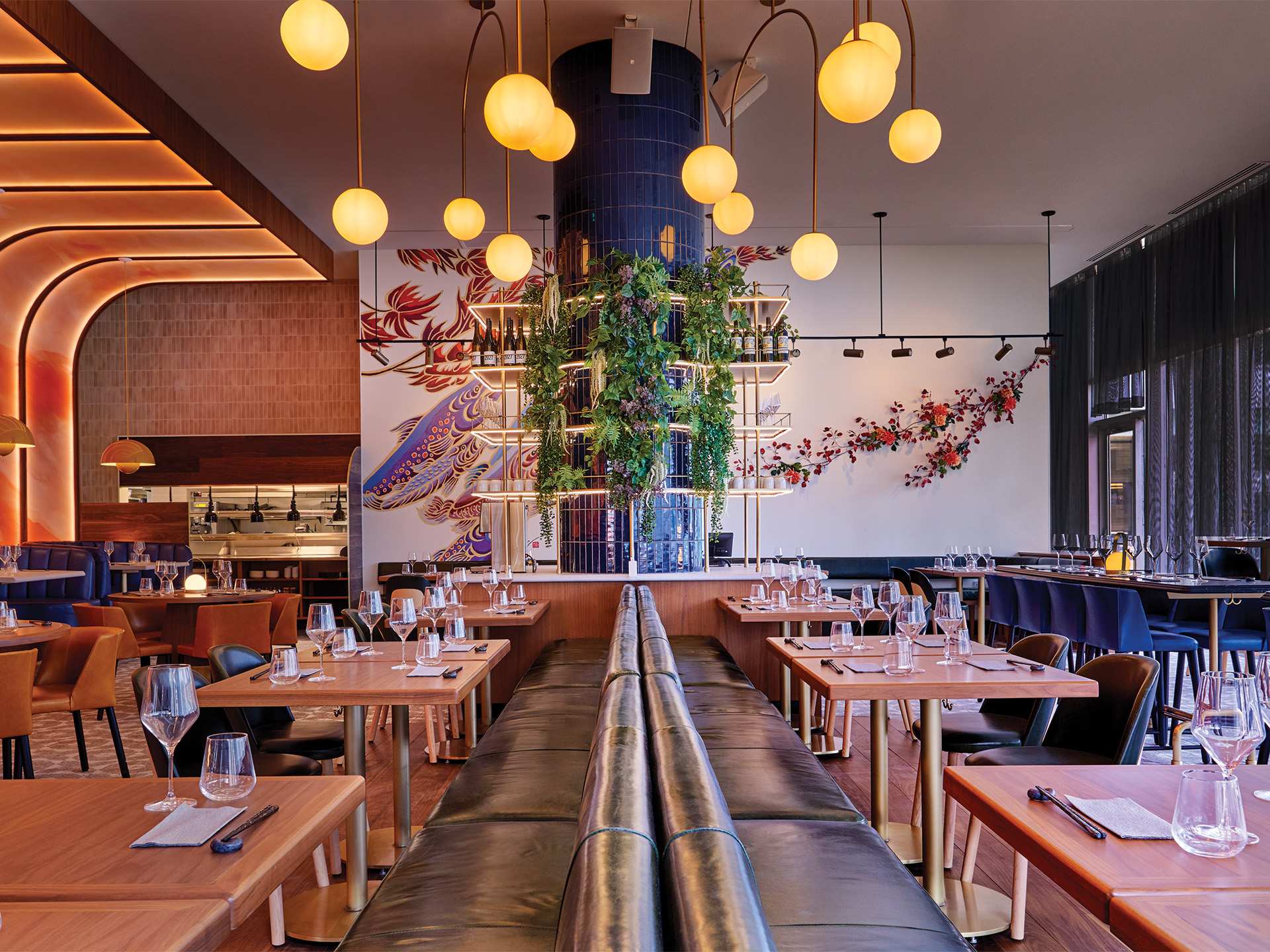 With a multi-sensory dinner experience for $65 (or $48 for lunch), Minami is a must-visit during Winterlicious. Choose from the freshest sushi selections, duck breast with blueberry orange gelee, baked sablefish, dark chocolate almond cake and strawberry shortcake.
Winterlicious: Financial District
6. Aria Ristorante
25 York St.
For $75, Aria's authentic Italian Winterlicious menu can be all yours. We'll be dining on the tuna tartare, monkfish with olives and capers, and a delightful cannolo shell stuffed with ricotto, pistachio and chocolate. For $55, you can enjoy most of the same menu items for lunch, as well.
7. Reign
100 Front St. W.
Catch us at REIGN in the Fairmont Royal York on the very first day of Winterlicious. For $75, enjoy a lavish app of roasted mushroom bisque with lemon ricotta, or smoked trout with crème fraiche, then feast on an eight-ounce Ontario striploin with whipped yukon potato, a delightful pan seared salmon or hearty half rotisserie chicken.
8. EPOCH Bar and Kitchen Terrace
181 Wellington St. W.
Unlock EPOCH's British-Canadian fusion during Winterlicious for a $55 lunch, and $75 dinner. You'll get great bang for your buck here: Your three-course dinner could be crispy coconut shrimp, an eight-ounce prime flat iron steak, and an apple tarte tartin. Don't miss out on lunch, though — the beef umami burger with truffle aioli is calling our name.
Winterlicious: Yorkville
9. Kasa Moto
115 Yorkville Ave.
Kasa Moto serves contemporary Japanese cuisine in its stunning, recently reimagined dining room. We hope you're hungry for wagyu, because it's all over their $75 Winterlicious menu — yup, you read that right.
Winterlicious: Queen West
10. Mildred's Temple Kitchen
85 Hanna Ave.
Mildred's may be known for their brunch and stacks of fluffy blueberry pancakes, but this Liberty Village locale is serving up a delightful Winterlicious dinner for $45. Start your meal with a complimentary house-made cheddar biscuit, then dig into more savoury dishes like slow roasted short rib, and grilled arctic char with miso buttered Korean cabbage.
11. The Drake
1150 Queen St. W. 
This iconic hotel is a dining destination, nightlife hot spot and local arts hub all rolled into one. Bring your laptop to their $41 Winterlicious lunch special and take your calls in between bites of beef carpaccio with truffled crema, or their satisfying vegan pumpkin ravioli made with fermented cashew brown butter, parsnip purée and hemp-seed parm.
12. Nuna Kitchen & Bar
1265 Queen St. W.
This Peruvian spot in Parkdale is the place to be for classic pisco sours, spicy-yet-refreshing ceviche and organic vino. You can catch us whiling the day away with their $55 Winterlicious menu. The yellow pepper tiradito — sashimi grouper with punchy chili, leche de tigre and crispy corn — really caught our eye. 
Winterlicious: Little Italy
13. La Bartola
588 College St.
Chef Ivan Castro has combined his Mexican food history with the power of plants to create a truly beautiful and original College Street oasis. Find colourful and creative dishes on their $55 Winterlecious dinner menu like the braised hibiscus tacos with caramelized onions and salsa macha, or the avocado sorbet and chocolate tostada for dessert.
14. Vivoli
665 College St.
Get your 'za fix at Vivoli, a Little Italy staple known for their traditional, thin-crust pizza and comforting pasta. Catch us carb-loading with their $27 lunch and $35 dinner menus, and sneaking in a chocolate mousse for good measure.
Winterlicious: Midtown 
15. PAI 
2335 Yonge St.
PAI's flavourful thai dishes should be considered Toronto souvenirs at this point. If you haven't been to their new, psychedelic uptown location yet, now is your chance. They have a $34 lunch and $45 diner menu for Winterlicious, where you can snag favourites like Chef Nuit Pad Thai and fragrant pad gra prow.
16. Pukka
778 St Clair Ave. W.
It's hard to find dairy-free Indian food because of all the delicious yogurts and milk used to build flavour, but Pukka makes our dairy-free dreams come true. It's one of our fave Indian restaurants in the city, and its $45 Winterlicious dinner menu shines with creative vegetarian and vegan items like eggplant tartare and tofu tikka masala. Don't worry, they have a knockout butter chicken and lamb shank too.
Winterlicious: East end
17. The Civic
106 Broadview Ave.
Victorian-era glamour meets modern design inside this gorgeous restaurant at the Broadview Hotel. At $34 for lunch and $45 for dinner, it's a must-try this Winterlicious. Menu highlights include crispy duck confit, chicken velouté with brioche croutons (naturally) and a tiramisu with mascarpone mousse for an after dinner delight.
18. California Restaurant
914 Pape Ave.
Get a taste of the Balkan and Eastern Europe at this friendly, family-owned restaurant that's been around since 1968! Expect comforting, homestyle dishes like chicken schnitzel and goulash (with rice, pasta or mashed potatoes) on the $34 lunch and $45 dinner menus.