What comes to mind when you conjure up a glass of mead? Is it a potion so sweet it's almost sticky? A drink reserved for wannabe wizards and renaissance fairs? If so, it's time to dispel these sugary preconceptions, because a clutch of Ontario mead mavericks is producing some seriously phenomenal, fresh takes on this ancient honey hooch. Thanks to these producers, Ontario is on the cusp of a mead renaissance. Minus the fair.
"Our mandate is to contemporize mead," says Sean Hazell, a co-founder of Royal Canadian Mead Co. (RCM), one of the Ontario mead makers that's aiming to return the drink to the mainstream. "And to challenge people's perceptions of it being this sweet, heavy, syrupy honey wine for Vikings."
At 9,000 years old, mead is the world's oldest alcoholic beverage. It might be best-known today as the nectar of the Greek gods and the potent stuff that fueled Norse heroes in Viking epics, but this ancient alcohol is a global phenomenon, invented multiple times by many different peoples.
It was used in Mayan rituals, enjoyed in India, brewed by the Chinese, Ethiopians and the Xhosa. Mead is ubiquitous. It knows no single origin, and is associated with no single culture: it's been enjoyed by everyone from Polish peasants to Egyptian pharaohs. But until recently, it was rare to spy the beverage in the LCBO.
Mead glossary
Traditional Mead: Made with water, honey and yeast (also called honey wine).
Melomel: A mead fermented with fruit (cysers and pyments are types of melomels).
Pyment: A mead fermented with grape juice.
Cyser: A mead fermented with apple juice.
Bochet: A burnt-honey mead made from caramelizing the honey prior to fermentation.
Session mead: A low-ABV style of mead.
Like their predecessors, these modern iterations vary wildly. RCM, alongside Burlington's brand new meadery Backed by Bees, are both making crushable cans of sparkling session mead that are floral and fresh.
Rosewood, a Niagara winery with 300 of their own beehives, makes excellent pyments (see the glossary to the right for more information), and has been experimenting with barrel aging. Meanwhile, one-year-old Millefleurs out in Prince Edward County, is making pinot noir-reminiscent melomels alongside sophisticated bottles of traditional mead.
Mead's biggest boon is also one of its biggest challenges. Its only defining characteristic is that it must be made with honey, yeast and water, but these three ingredients yield an array of flavour profiles.
Mead can be sweet, dry, carbonated, naturally effervescent, and becomes even more complex when mixed with fruit, grains and herbs. There's an almost infinite spectrum of sipping possibilities. But because this burgeoning beverage category doesn't fit in a box, it can be a challenge to market.
"Mead's versatility is a blessing and a curse," says RCM's Hazell, whose background in marketing makes him acutely aware of the importance of branding when it comes to forging a new beverage category.
"The possibilities for brewing, blending and mixing with mead are almost endless"
According to Hazell, "it's a blessing because the possibilities for brewing, blending and cocktails are almost endless. It's a curse because there are a million things you can do with mead. And first impressions hold a lot of weight, so people's experiences and preconceptions of what it tastes like are all over the map." Its manic nature is also what inspired RCM's tagline: "Forget everything you never knew about mead."
Backed by Bees, Ontario's newest meadery, is tucked onto a swath of farmland nestled between four Burlington conservation areas. The 360-hive apiary and farm is a work in progress: they're currently building a new facility, which will be made from recycled shipping containers (in keeping with their green mission statement).
Although Backed by Bees is currently under construction, they're open for business. Their first crop of crushable session meads made with local, seasonal fruit received rave reviews. As did mead master Vincent Sowa's slow-sipping bochet (burnt honey mead).
Sowa is excited to be the new kid on the block, but he's hoping to see the number of Ontario makers grow. "With the way the industry is, the more people doing it, the better because it's such a hard slog telling people what mead is," he says. 
"Most of my clients are mead virgins," says Millefleurs owner Sylvain Segard. "This means if someone doesn't like my mead, if I ruin it for one person, I ruin it for every other meadery out there because that person might be too skittish to try another mead if they don't enjoy their first experience."
Segard, a certified sommelier and retired public servant, is new to the industry, but hopes his meads will appeal to oenophiles. His first mead, called First Flight, is a traditional honey wine that sips almost like a riesling: light, dry medium body with a juicy acidity and a bitter almond finish.
Although First Flight takes only four months to make from harvest to bottle, Millefleurs' meads have been years in the making. Segard and his wife are retired public servants that have long-plotted a pastoral retirement. Now, they're spending their sunset years tending to 100-plus honeybee colonies while keeping a five-acre lavender farm.
One of the most challenging aspects of building their new meadery, though, was simply keeping the bees alive. To operate a meadery in Ontario, you must have 100 hives humming on the property.
"As you know, the bees are in trouble… We have lost between 30 and 50 per cent of our hives some winters," says Segard. "Getting to that 100 number was a real stumbling block."
In Ontario there are only a half-dozen mead producers, but down in the U.S. the beverage category is booming. Over the last two decades, the number of American meaderies has increased hugely, with almost 500 mead makers brewing.
North of the 49th parallel, we're seeing some fantastic products come on the market, but the barrier to entry remains the 100-hive rule. "In Ontario, you must excel at both making wine and beekeeping. It's definitely a hurdle for new entrants," says Segard.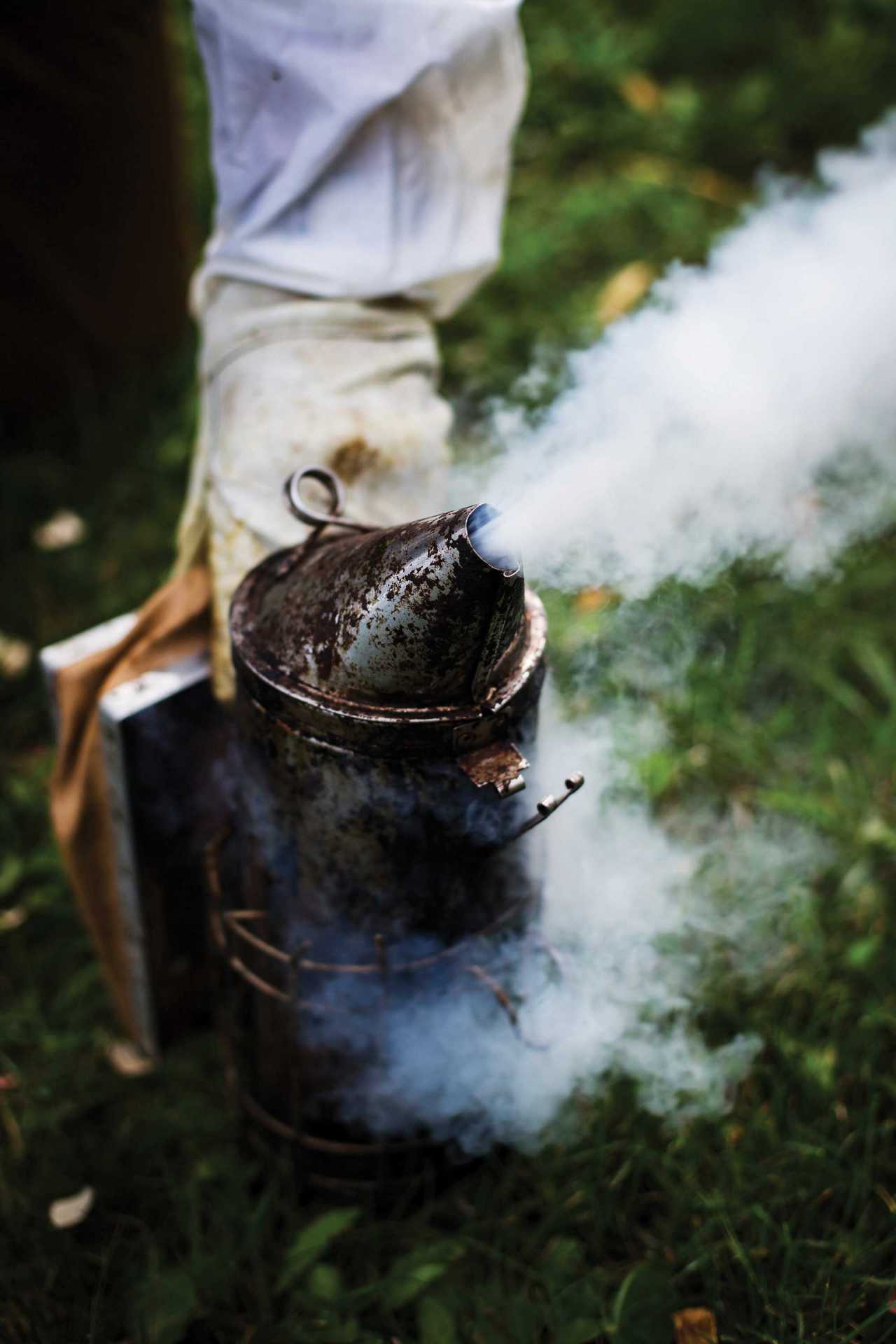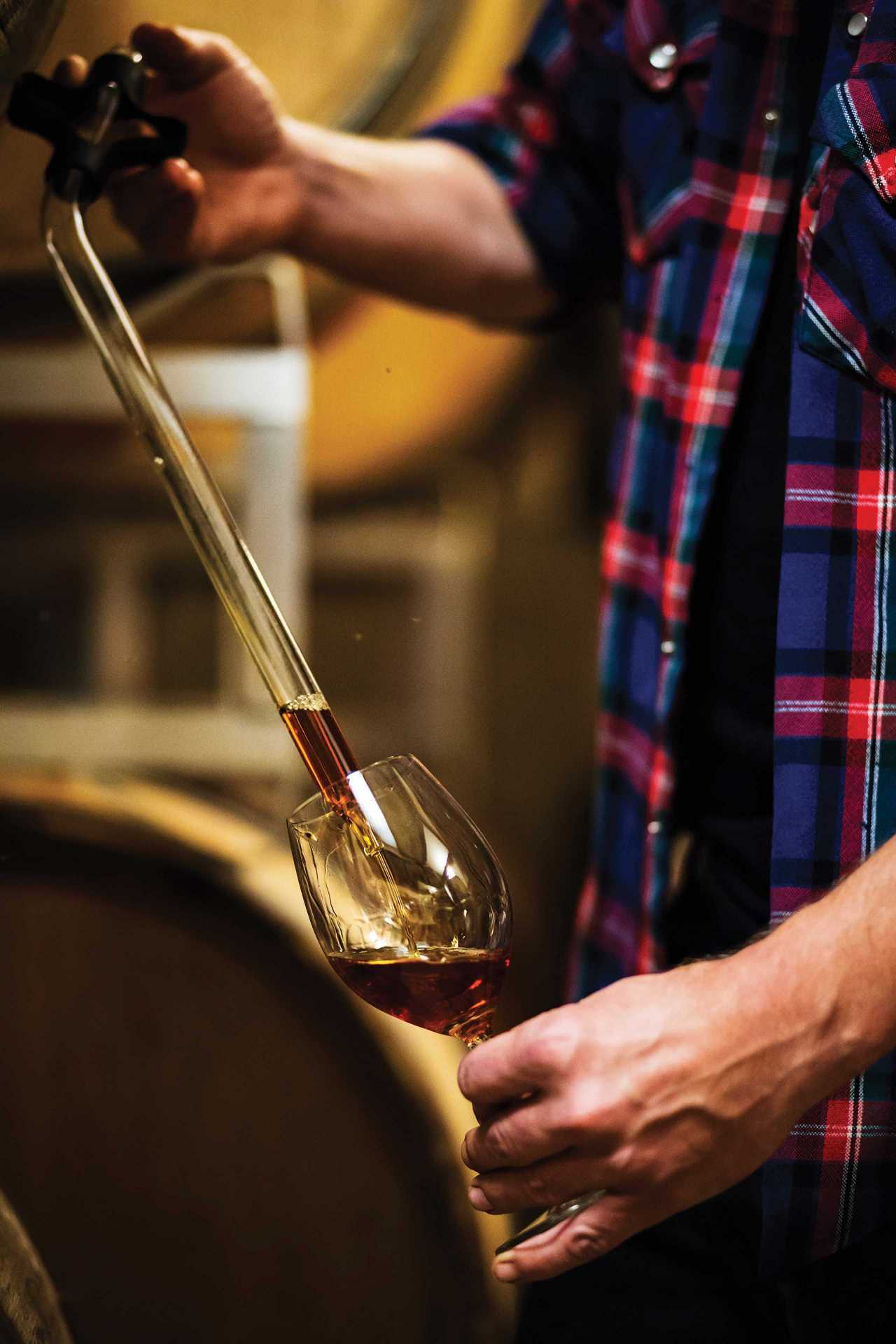 "I've visited a lot of U.S. meaderies, and much of their mead is unpalatable. There are exceptions to this, of course, but a lot of it – especially the stuff from strip mall meaderies – is bad," says Rosewood Winery's William Roman, a staunch supporter of the 100-hive rule.
"You have to be an excellent wine grower to be an excellent wine maker," says Roman, who believes the logic holds for mead. "Excellent mead makers need to also be excellent beekeepers."
Matt Gibson, RCM's fellow co-founder, is currently chatting with MPPs about how the 100-hive rule is stymieing Ontario's mead industry. "We're trying to change some of the rules around mead production," says Gibson. "This will hopefully make the reality of urban meaderies a possibility. Just like every neighbourhood has a craft brewery, I'd love to see neighbourhood meaderies opening up their doors all over Ontario."
RCM currently exists as a virtual meadery. They brew in Toronto, but source their honey from Bath, Ontario. The current laws prohibit RCM from selling directly to consumers, so they only sell their meads to the LCBO and bars.
"We wanted to focus all our efforts on the beverage itself. Having to put in the time, money and focus needed to manage 100 beehives would have been too much for us to do properly out of the gate," says Gibson. "Plus, there are some incredible local beekeepers already in Ontario, and we wanted to be able to support that local agricultural industry with our products."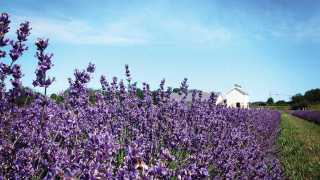 Rosewood's Roman, meanwhile, is adamant that the 100-hive rule is imperative to keeping Ontario's honey bees (and their keepers) buzzing. "I call the period between 1929 – when the LCBO was formed – and 1972 the dark days of Ontario's alcohol system," says Roman.
"During those years not one single alcohol license of any kind was awarded in Ontario. For almost 50 years, the LCBO prevented innovation and stunted growth. This is one of the reasons why we are lightyears behind America… It's not because of the 100-hives requirement."
According to Roman, "If you make a bad product the industry as a whole suffers. This is what happened in the '80s in Ontario. Remember that sparkling wine Baby Duck?"
"It took us a long time to shed that image. Ontario is not Baby Duck, but a lot of people still think that Ontario is subpar when it comes to grape growing and wine making. This is why barriers to entry are important."
Roman is speaking from the perspective of a third-generation beekeeper. His grandfather, a beekeeper, came over from the Ukraine with the dream of opening a meadery, but could never get the bank backing to materialize his dreams.
Eugene Roman, William Roman's father, picked up his father's dream a few decades later when he bought an unloved acreage in Beamsville. After planting the vines and building the estate, Roman Senior relocated all the hives from the family's commercial Nobleton, Ontario apiary to Rosewood.
Modern mead is no longer your uncle's sticky garage honey wine, it's now delectable.
"The 100-hive rule means you get serious beekeepers who can actually keep bees and make honey," says Roman, who founded the Ontario Mead Makers Association three years ago to protect our local honey industry.
"We need to preserve the mead industry for beekeepers. There are a lot of problems with bees dying and the profitability of beekeeping operations. The newer generations aren't attracted to beekeeping because they don't see how they can make enough money to live comfortably."
"There's an issue of a greying and dying population of beekeepers in Ontario. Value-add products like honey wine are ways to revitalize an industry that's currently dying."
Regardless of the policy surrounding mead production, with bee populations declining, drinking mead is almost an act of environmental activism. The drink supports Ontario's beekeepers, who in turn support the pollinator populations in peril. Modern mead is no longer your uncle's sticky garage honey wine, it's now delectable.
Ontario's mead makers may be small in number, but they're making high quality quaffs that will appeal to just about every predilection: Rosewood's barrel-aged meads will tantalize spirit-sipping crowds, while the session brews put out by RCM and Backed by Bees are sure to romance cider swillers who appreciate a tart sweetness and light bubble. Millefleurs' meads, meanwhile, boast sophisticated wine-like profiles.
Ontario's mead industry might be small but it's mighty, and we're all abuzz about it.